SANWO-OLU: WE'LL DELIBERATELY PUSH MORE DEVELOPMENT TO BADAGRY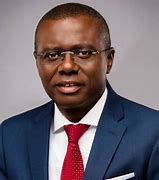 •Says Construction Of Badagry Deep Seaport Will Be Activated In June
•We Are Ready For Development, Traditional Rulers, Host Communities Tell Governor
Following the outcry of the host communities over alleged neglect and delay of the Badagry Deep Seaport project, an idea that was birthed 10 years ago, Lagos State Governor, Mr. Babajide Sanwo-Olu on Tuesday said the construction of the deep sea port would start in June once the State is granted ratification by the Federal Government grants ratification in April.
Governor Sanwo-Olu gave the assurance during a stakeholders meeting and community engagement on Badagry Deep Seaport Project held at the Administrative Staff College of Nigeria (ASCON) Auditorium in Topo, Badagry.
The Governor, who assured the people of Badagry that his administration is determined to push development to Badagry axis of Lagos State, reiterated the government's readiness to compensate residents for economic losses on buildings, ancestral lands, farms and sites as a result of the deep seaport.
He said: "We need to go to Abuja to get a re-ratification because it is NPA that owns the license for port. So, we need to get ratification from Abuja. That process has started and we are praying that before the end of April, we will get that ratification.
"Once we get that ratification, by the grace of God we will plan to see if we can start something by June. Once we get that ratification, two months, we must activate something. We want to start the project as soon as possible. We want to deliberately push development to this axis.
"The Badagry Deep Sea Port Project is not just one project; it is a multi-level opportunity for progress for all the people of this State in view of the volume of trade and quantum of investment opportunities that would spring up in the area when the project commences, and when it is completed and operational. Very importantly, employment and capacity building for the teeming youth and women in the affected communities will be prioritised.
"About 10 years ago during the administration of one of my predecessors, Mr. Babatunde Raji Fashola, this Sea Port Project, which is the reason we have organised today's community engagement, was conceived as a flagship project that when fully operational, would not only boost the fortunes of the people of Badagry, but, also transform the entire economy of our State and that of the entire West African sub-region.
"As you are all aware, when completed, this deep sea port will be the second in the State after the one in Lekki, which is projected to be commissioned this year. It is expected that with these two deep sea ports, we will experience significant relief from the difficult challenges being experienced in the Apapa axis as a result of the activities at Tin Can port which has been overstretched beyond its installed capacity."
Governor Sanwo-Olu also congratulated the Management of Badagry Port Development Limited and the host communities for being collaborators and joint beneficiaries of the laudable project which would positively impact lives and businesses, create wealth and improve standards of living in the Badagry division of Lagos State.
Speaking earlier, Lagos State Commissioner for Commerce, Industry and Cooperative, Mrs. Lola Akande, said the State Government hopes to chart a way forward in ensuring smooth and cordial relationship between investors, Badagry Deep Sea Port Limited and members of the host communities.
"We are hopeful that at the end of the day, under Mr. Governor's direction, we would be able to chart a way forward in ensuring smooth and cordial relationship between our investor, Badagry Deep Sea Port Limited and members of the host Communities, with a view to safeguarding easy access of the investor to the Project Land Area, whilst assuring our host communities, who are the ancestral land-owners of adequate protection of their various concerns and interests by the State Government," she said.
The Managing Director of the Badagry Sea Port Limited, Mr. Didi Ndiomu in his remarks said the Badagry Deep Seaport project will be developed in four phases under a public private partnership arrangement that includes the supporting roles of both Lagos State Government and the Federal Government of Nigeria through the Federal Ministry of Transportation, the Nigerian Ports Authority, as well as other relevant Government Agencies.
He also noted that the affected communities would be compensated.
"The deep seaport is to be located in Gberefu area of Badagry, Lagos State and it covers an area of approximately 1,103 hectares out of which 623 is dedicated for port activities including an 18-meter draft and 4 Km quay, making it a port  with the deepest draft and widest berths in Sub Sahara Africa, capable of berthing the largest vessels known in existence today such as the 400-meter-long Maersk Triple E class with a carrying capacity of 18, 000 TEUs as against the present 4,500 TEU West Africa Maximum (WAFMAX) vessel. An additional 480 hectares of land has also been earmarked for industrial and logistics park zone.
"The scope of the new port includes terminals for containerized and non-containerized cargo, dredged access channel, tuning circle, port basin, anchorage area, shore line protections, an offshore supply base, refined product import jetties, industrial and logistics zone and supporting transport infrastructure," he said.
Speaking on behalf of the host communities, the Alapa of Apa kingdom, Oba Oyekan Adekanbi Ajose, expressed their satisfaction about the plan of the Lagos State Government to attract more development to Badagry through the sea port project.
He said 10 out of the 12 host communities to the Badagry Deep Seaport are in full support of the project in their communities because they believe it will attract more development to the Badagry axis and therefore urged other communities to support the project.
Also speaking, a traditional leader and chairman of the host communities, Chief Frederick Ajanisan said: "We are happy with the project and we are also grateful to Governor Sanwo-Olu for showing interest in the project. Coming to Badagry for a stakeholders meeting today showed clearly that Governor Sanwo-Olu is interested in the project."
Bauchi Blasphemy: We 'll not accept this brutal way of murder – CAN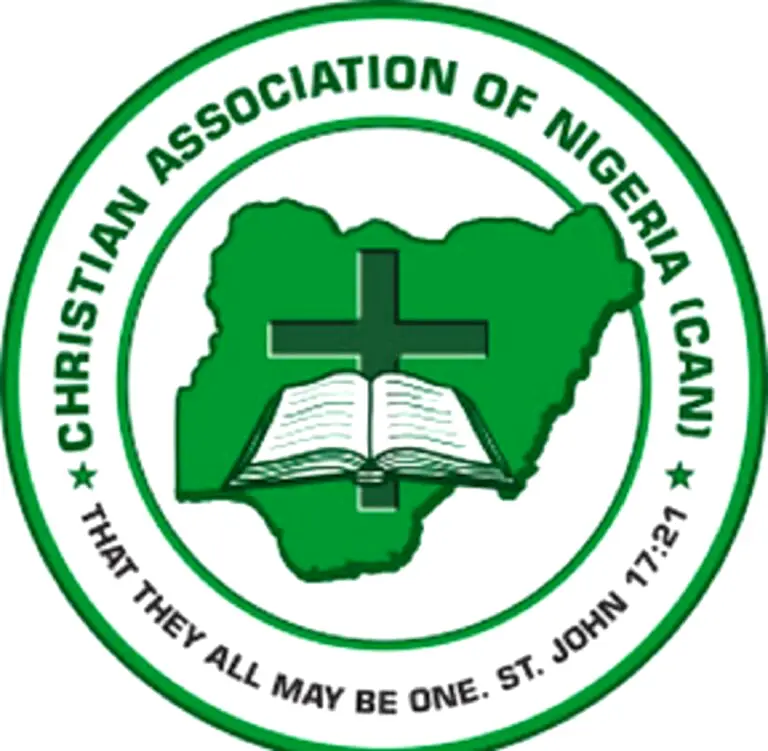 Chairman of the Christian Association of Nigeria ( CAN) in Kaduna State, Rev.Joseph John Hayab has raised concern over the allegation of blasphemy in Bauchi, saying the challenge now is for Government authorities and security agencies to act fast to address abuse of the constitution before it leads to a more serious conflict that can not be handled.
He said in a statement on Saturday, that allegations of blasphemy have now become the new excuse by fundamentalists in Northern Nigeria to kill the remnant that bandits and terrorists have not yet killed.
"How can you justify the period of what happened in Sokoto, the allegation in Borno, the fake allegation on Babachir Lawal by one northern actor who we have on record how he made blasphemous remarks about
Jesus Christ but quickly went and brought it down on the internet to cover himself before coming out to falsely accused  Babachir Lawal the former SGF and today we are seeing another carnage in Bauchi under the excuse of blasphemy, "He said.
"We know and have evidence of how some of these allegations of blasphemy are false and just for blackmail or settling scores with perceived enemies or well-mannered young girls who have refused sexual advances by the opposite sex from another religion."
"We are also aware of how fanatics have in the past raised lies in the name of blasphemy."
"CAN wonder if the recent sermons we are getting from some Islamic clerics on what the Holy Quran says about what should be done if anyone is accused of blasphemy is unpopular amongst followers?"
"The challenge now is for Government authorities and security agencies to act fast to address this abuse of our constitution before it leads to a more serious conflict that can not be handled."
"Nigeria Christians most especially those of Northern extraction have for ages exhibited tolerance despite many provocations and lack of reciprocation of our love and friendship but these new tactics for killing our people from any and every accusation of blasphemy are unacceptable to CAN and all Christian faithful.
We will not accept this brutal way of murder and inhuman treatment of our followers to continue."
"Government and security agencies should come out to enforce the law on every murderer hiding under religion.
We will also wish to appeal to Christian leaders and parents to guide their children to resist any ungodly provocation that will make them says things that blood-thisty fundamentalist can easily use to kill them."
"CAN is appealing to religious leaders from both religious divides to intensify teachings about the evil of taking the laws into one hand and killing another person for whatever reason.
Allege offenders should be reported to security agencies or taken to any competent court of law for judiciary pronouncement.
Nigeria is not a banana republic but a nation we believe should be governed by the rule of law," he said.
Oyetola bags Vanguard 2021 'Governor of The Year Award' for Good Governance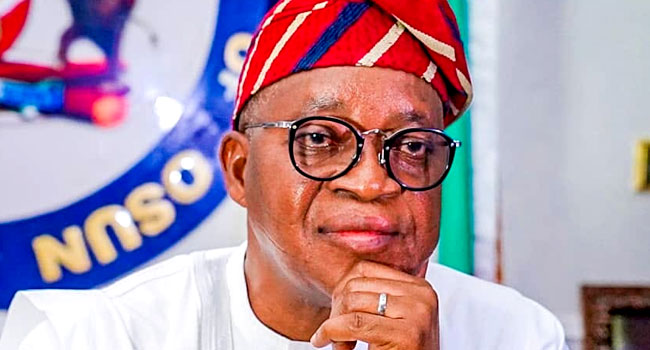 LAGOS EXPLAINS OKADA CLAMPDOWN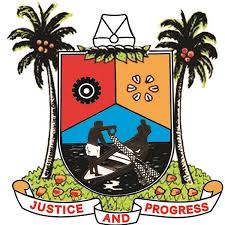 Lagos State Government has described the ongoing enforcement of restrictions on the operations of commercial motorcycles, popularly called okada, in certain parts of the State as a necessary step to curb their indiscipline, save lives and improve security.
Commissioner for Information and Strategy, Gbenga Omotoso, spoke on Channels TV Sunrise Daily about the new enforcement order given by Governor Babajide Sanwo-Olu and the backlash recorded in a part of the State.
According to Omotoso, the resurgence of Okada operations and acts of indiscipline being exhibited by riders have become a serious source of concern as many people have lost their limbs and lives through Okada accidents.
His words: "Our doctors are complaining that more and more people are coming with Okada-related emergency. About 1,712 accidents have been recorded in Lagos in the first quarter of this year. Out of this figure, about 45 percent; to be precise, 767 of the accidents were caused by Okada. And it is shocking to know that about 54 percent of the victims are between the ages of 30 and 39. These are our able-bodied young people who are getting cut down like that all because they mounted okada."
Attributing the high fatality rate of riders and passengers to plying about 500 highways, major roads and bridges, which the Road Traffic Law prohibited, Omotoso affirmed that Governor Babajide Sanwo-Olu's order was to reinforce the law and give the riders an opportunity to move out and find some other things to do.
He said: "There is a Law that lists all the routes commercial motorcycles are restricted from plying. The Law is still there; it has not been repealed. So, the enforcement is not new and it is going to continue as the June 1st deadline stands."
Describing as unfortunate the insecurity in some parts of the country that has forced many people to migrate to Lagos to make ends meet by riding Okada, the Commissioner explained that the development led to complaints from residents who have expressed their rejection of okada.
"Lagosians are worried about the mystery of Okada; they don't know where they come from; the riders are unknown; they don't even have number plates. They don't come for LASRRA registration, so we can't account for them," he said.
Speaking further, the Commissioner described the approach to the renewed enforcement as well planned and strategic because the State expected the kind of backlash the exercise has generated, but assured all that it was an experience the law enforcement agents were used to.
On possible increase in crime rate, following the enforcement, Omotoso said "everything the law enforcement agencies need in terms of equipment, welfare and encouragement would be provided for them to step up enforcement and security of lives and property."
The Commissioner expressed the determination of Governor Babajide Sanwo-Olu to ensure full enforcement and allayed fears that the government would want to go back because of politics.
He said: "Mr. Governor is a man of integrity; he is a man of his words. He is going to ensure that whatever it takes to enforce the law will be done. We have been encouraged by Lagosians who have seen the danger and who feel that moving with Okada from one place to another because it is very fast cannot be compared to the security threat they pose. The goal is to have a Lagos without motorcycles because there is no megacity in the world that you go to and find this kind of mode of transportation.
"It is also preposterous for anybody to say for our votes come and mess up Lagos. No, Mr. Babajide Sanwo-Olu, the Governor, is not going to do that. This is the last time we are going to have this as the bikes are being crushed to show people that we are very serious, and communicate to those bringing them in, that enough is enough."
Omotoso advised okada riders to look for something else to do as there are so many opportunities in Lagos for anyone who wants to stay in Lagos and wants to be law-abiding.
"You should go and collect your LASRRA card and be an official resident of Lagos and find something to do. Artisans who left their jobs to ride Okada should find a reason now to go back to their jobs," he said.