Ukraine: FG To Begin Evacuation Of Nigerians From Wednesday – Onyeama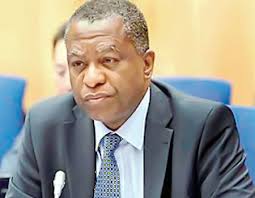 Air Peace and Max Air may begin the evacuation of Nigerians from Ukraine on Wednesday, the Federal Government has announced.
The Minister of Foreign Affairs, Geoffrey Onyeama, stated this on Monday during a meeting with the Speaker of the House of Representatives, Femi Gbajabiamila.
Onyeama said the evacuation will be done following the approval of President Muhammadu Buhari.
With Ukraine still at war with Russia and a no-fly zone effective across the country, the evacuation is expected to take place from neighbouring countries.
Earlier on Monday the Ministry of Foreign Affairs said hundreds of Nigerians have been received in Poland, Hungary and Romania by Nigerian embassies in those countries.
Nigerians have continued to flee Ukraine after Russia invaded the East European nation last week.
Talks commenced between both parties on Monday but fighting has continued in Ukrainian cities.
Many Nigerian students in Ukraine have called for help in leaving the conflict hotspot.
The nation's embassy in Ukraine initially asked citizens to take responsibility for their own security but have since reversed course.
On Monday, the Ministry of Foreign Affairs said 130 Nigerians have been received by the country's embassy in Romania.
In a statement, the ministry explained that it has also provided accommodation for them while arrangements are being made to take them back home.
"Also, officials at Budapest, Hungary have received and accommodated 74 Nigerians safely, where they are being documented for subsequent travel arrangements back to Nigeria," the statement, signed by the ministry's Permanent Secretary, Ambassador Gabriel Aduda, read.
According to him, another batch of about 200 Nigerians is expected in Budapest later in the day. He also said 52 persons have been received in Warsaw, Poland. Of the number, 23 are being processed at the Polish Government Reception Point at Hala Kijowska.
"The camp is well organised with beds and beddings, food, heating, clothing, and medicals for evacuees," the statement added.
"We assure Nigerians that all hands are on deck and arrangements are being put in place to effectively evacuate our citizens, in safety and dignity."
The Federal Government's recent move was a sequel to the Russian invasion of Ukraine about five days ago.
On Sunday, the ministry said the Hungarian and Romanian governments have approved visa-free access to Nigerians coming from the Eastern European nation.
"For now, movement to the Hungarian Zahony border and Romanian Suceava, Tulcea, Satu Mare County & Maramures borders is advised, as they have approved visa-free access to all Nigerians coming from Ukraine and arrangements for accommodation and feeding before evacuation is arranged," Aduda said.
Bin Laden's Deputy Al-Zawahiri Killed In US Drone Strike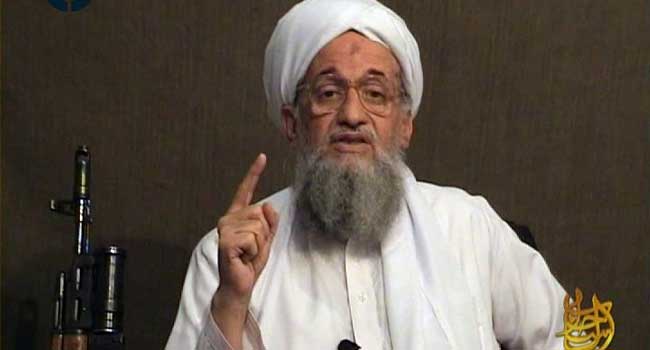 A United States drone strike killed Al-Qaeda chief Ayman al-Zawahiri at a hideout in Kabul, President Joe Biden said Monday, declaring that "justice had been delivered" to the families of the 9/11 attacks.
Zawahiri's assassination is the biggest blow to Al-Qaeda since US special forces killed Osama bin Laden in 2011 and calls into question the Taliban's promise not to harbour militant groups.
It was the first known over-the-horizon strike by the US on a target in Afghanistan since Washington withdrew its forces from the country on August 31 last year, days after the Taliban swept back to power.
"Justice has been delivered and this terrorist leader is no more," Biden said in a sombre televised address, adding he hoped Zawahiri's death would bring "closure" to families of the 3,000 people killed in the US on September 11, 2001.
Zawahiri was believed to be the mastermind who steered Al-Qaeda's operations — including the 9/11 attacks — as well as bin Laden's personal doctor.
A senior administration official said the 71-year-old Egyptian was on the balcony of a three-storey house in the Afghan capital when targeted with two Hellfire missiles after dawn Sunday.
"We identified Zawahiri on multiple occasions for sustained periods of time on the balcony where he was ultimately struck," the official said.
The house is in Sherpur, one of Kabul's most affluent neighbourhoods, with several villas occupied by high-ranking Taliban officials and commanders.
The interior ministry previously denied reports of a drone strike circulating on social media, telling AFP a rocket struck "an empty house" in Kabul, causing no casualties.
Early Tuesday, however, Taliban spokesman Zabihullah Mujahid tweeted that an "aerial attack" was carried out.
"The nature of the incident was not revealed at first," he said.
"The security and intelligence agencies of the Islamic Emirate investigated the incident and found in their preliminary investigations that the attack was carried out by American drones."
African Union Hails Landmark Russia-Ukraine Grain Deal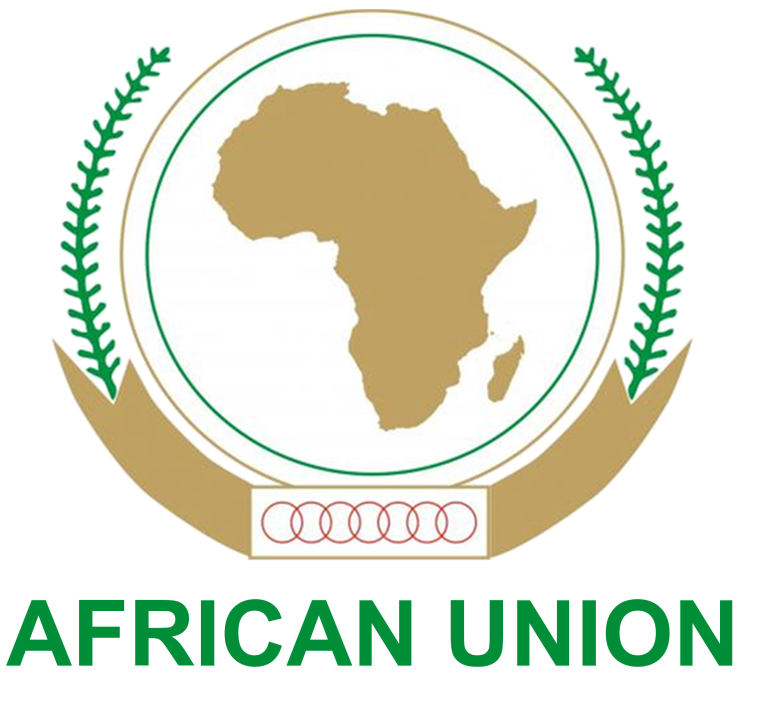 The African Union on Saturday hailed a landmark deal between Ukraine and Russia that will allow Kyiv to resume exports of grain through the Black Sea and relieve a global food crisis.
Ukraine's farms are a major source of grain for the world market, in particular in the Middle East and Africa, where food supplies are critically tight.
Cereal prices in the world's poorest continent have surged because of the slump in exports, sharpening the impact of conflict and climate change and sparking fears of social unrest.
"The Chairperson of the African Union Commission Moussa Faki Mahamat welcomes the signing by Russia and Ukraine of agreements," a statement said, praising Senegalese leader and AU chair Macky Sall "for having called for the urgent need for the resumption of cereals from Ukraine and Russia to global markets as made to President Vladimir Putin during a joint AU mission to Sochi" in early June.
Ukraine and Russia and two of the world's largest grain producers.
But Ukrainian mines laid across the Black Sea to avert an amphibious assault, as well as Russian warships, have blocked exports from Ukraine, leaving up to 25 million tonnes of wheat and other grain in danger of rotting in ports and silos.
Sall thanked Turkish President Recep Tayyip Erdogan, who oversaw the signing ceremony in Istanbul on Friday, as well as presidents Putin and Volodymyr Zelensky of Ukraine.
"This was the objective of the mission I led in Sochi on June 3," Sall tweeted.
The International Rescue Committee, which helps people affected by humanitarian crises, also welcomed the accord, saying countries in East Africa relied "on Russia and Ukraine for over 90 percent of their wheat imports".
"The lifting of these blockades will go some way in easing the extreme hunger that over 18 million people in East Africa are facing, with three million already facing catastrophic hunger conditions," Shashwat Saraf, IRC's East Africa emergency director, said.
AFP
Boris Johnson Agrees To Resign As Prime Minister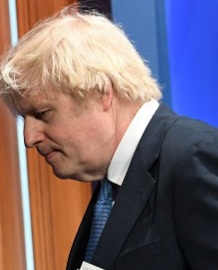 British Prime Minister, Boris Johnson, on Thursday finally agreed to step down as Britain's prime minister.
The Tory leader announced his resignation this afternoon at 10, Downing Street, London.
His agreement to step down comes after several weeks of intense calls for his resignation and a loss of party support, borne out of his mishandling of damaging scandals including parties held at Downing Street in defiance of coronavirus lockdowns and the appointment of Chris Pincher into his government despite knowing of past allegations of sexual misconduct.
"It is clearly now the will of the parliamentary Conservative Party that there should be a new leader of that party and therefore a new prime minister," Mr Johnson announced.
"I have agreed with Graham Brady, the Chairman of our back bench MPs, that the process of choosing that new leader should begin now."
More details soon