Amaechi tasks film makers on quality to boost economy
The Minister of Transportation,  Rotimi Amaechi, has advised film producers to strive for quality that would make them compete favourable internationally and boost the nation's economy.
Amaechi gave the advice in Abuja, while receiving the Chief Executive of Native Media, Mr Rogers Ofime and his crew members on a thank you visit.
The minister reiterated his resolve to always support movie makers when they needed train service for their shootings.
He said that the facility would be provided to the movie producers at no cost to enable them do their shooting.
Amaechi pledged support for the shooting of "Conversations in Transit", a contemporary gritty romantic comedy and other movies.
The minister said that this would promote the good image of the country.
According to him, approving train service for the shooting of the film was to show the world the exceptional infrastructure development going on under President Muhammadu Buhari's administration.
"We have to do this because what the president is doing in infrastructure should be shown to the world.
"The president has improved on infrastructure and railway is one of them. We have to grant them that approval of using the train. So that the world we know that we are delivering on our campaign promises," Amaechi said.
The minister said that approving the train services for movie producers to use for shooting at no cost was the government contribution to boost the sector.
"We will continue to improve our infrastructure to make the society grow. Road and railway deal with issue of logistics, even if you manufacture you need better infrastructure.
"The film project is a beautiful idea; it will engage the people meaningfully, provide entertainment and grow the economy.
"We are happy they are doing it and that is why we will be willing to always grant them approval of the train anytime they wish to use it.
"Film makers should improve on what they are doing. The quality of anything you are doing is essential. They have continued to grow with time.
"Improving to become world best is not rocket science. They can be the best in the world with much commitment," he said.
Speaking, the CEO of Native Media, Ofime, thanked Amaechi for approving free train services for the shooting of the film, "Conversations in Transit".
Ofime said that the production of the film was informed by his experience of train ride from Lagos to Ibadan, which he described as fascinating.
"When I came to Nigeria from Canada, what actually fascinated me was the train ride from Lagos to Ibadan and that actually informed the project I am doing.
"One is to showcase the achievement of the administration and also to let people know of another means of transportation which is very wonderful.
" People have been taking the train ride and the feedback has been really great," he said.
Ofime said the film "Conversations in Transit" was a contemporary gritty romantic comedy that takes one into lives of three couples navigating their way through near divorce, finding love and a complicated love triangle.
He noted that it would be the first in the Nigeria film industry that would be filmed entirely on a train.
Ofime said that Native Media was a multi award winning television Production Company with ten years existence and has carved a niche in producing quality and original African stories for an ever-dynamic television audience.
(NAN)
I can no longer hid I was born, bred a CCC member – Funke Akindele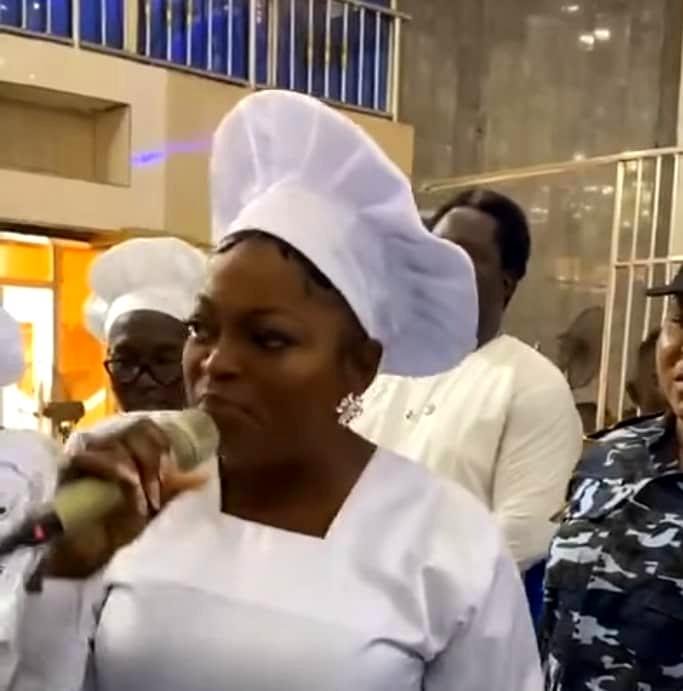 Funke Akindele, An Actress turned-politician  has declared she is a member of Celestial Church of Christ (CCC) saying she was born and raised in the White garment Church .
She stated this in a viral video where she was seen in a CCC wearing the garment accompanied with her elder sister.
The Actress said she often visits celestial church secretly whenever faced with challenges.
Reassuring members of the church, Akindele stated that she ceased hiding her membership of CCC and called on clergy men to keep praying for her.
Funke Akindele is the Lagos State Peoples Democratic Party (PDP) Gubernatorial candidate running mate.
Tanzanian Police release Kizz Daniel from custody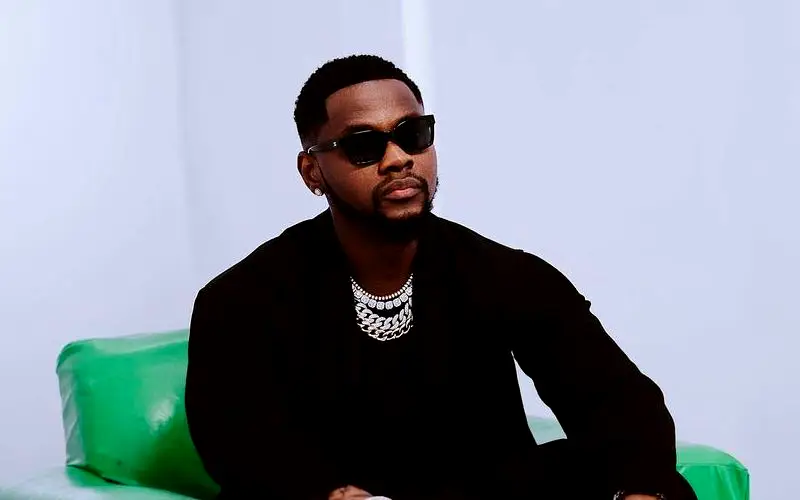 Nigerian singer, Oluwatobiloba Anidugbe, better known as Kizz Daniel has been released from the custody of the Tanzanian police
The Chairman, Nigerians in Diaspora Commission, Abike Dabiri-Erewa disclosed this in a tweet.
The Nigerian singer was arrested following alleged failure to perform at the Warehouse, Old Nextdoor Arena in the East African country on Sunday night as part of his Afro Classic World Tour.
His failure to turn up led to fans damaging part of the concert arena.
The organisers had Kizz Daniel and some of his crew members arrested by policemen from their hotel as a result of the no-show.
"He has just been released but his lawyers will report to the station tomorrow. He should be home anytime soon", Dabiri tweeted in response to how the Nigerian Embassy in Tanzania was assisting Daniel.
Femi, Seun Remembers Fela 25 years after death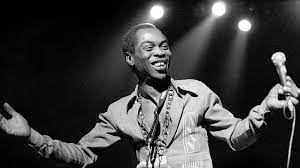 The Kuti family on Tuesday marked the 25th death anniversary of late Afrobeat legend, Fela Anikulapo-Kuti.
Remembering their late father, who died on August 2, 1997, Femi and Seun Anikulapo-Kiti, also musicians, paid tribute to the legendary singer.
Hailing Fela as the soul of Afrobeat, Femi noted that he missed his father, even after 25 years of the icon's demise.
Sharing a post in the early hours of Tuesday, Femi Anikulapo-Kuti said, "25 years on, still in our hearts. I miss you more and more. The one and only Abami Eda #FELA. The soul of #Afrobeat."
On his part, Seun Kuti said, "25 years ago, you transitioned. Words can't begin to express how much more alive you have become in spirit, as we continue to strive for the Africa you fought for. We continue to ask that you allow your light to guide our path. Ase!!"