Poor Knowledge of GI, Lack of Specific Legal Framework Makes Nigeria Products More Vulnerable – Adebayo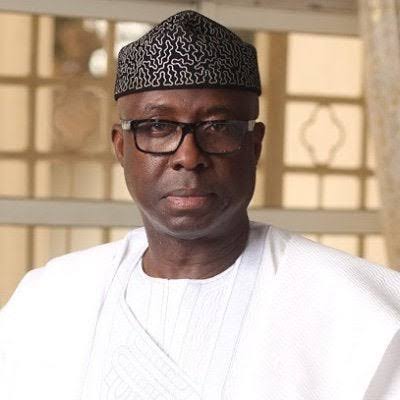 By Ossom Raphael
Minister of Industry, Trade and Investment, Otumba Adeniyi Adebayo, Thursday said poor knowledge of the Geographical Indications (GI) and absence of a specific legal framework has continued to render Nigeria's products more vulnerable to misappropriation.
The Minister however said that the Federal Government will collaborate with the European Union to intensify campaigns for product specification in the country to boost exportation of Nigerian unique products.
Adebayo said this at the National Conference on Creation of Legal and Institutional Framework for Geographical Indications in Abuja.
According to him, "the AfriPI Project has gone a long way in supporting African companies, creators and inventors to generate value from their intellectual property.
"For many years, stakeholders from both the public and private sector in Nigeria have worked hard to promote and draw attention to geographical indications and other forms of intellectual property protection in Nigeria.
"The benefits obtainable from geographical indications in Nigeria are immense. Nigeria Is one of the most culturally diverse societies in the world. We can boast of a wide variety of products that can be classified as GI.
"These range from the popular Ijebu garri to Nsukka Yellow Pepper, the Sokoto Red Skin Goat and the famous Yauri Onions.
"Unfortunately, poor knowledge of geographical Indications and the absence of a specific legal framework has rendered our unique products more vulnerable to misappropriation".
Adebayo further said that Nigeria is one of the most culturally diverse societies in the world, and added that the nation boast of a wide variety of products that can be classified as Geographical Indications.
According to him, these products, range from the popular Ijebu garri, Nsukka yellow pepper, the Sokoto Red Skin Goat and the famous Yauri Onions.
"Nigeria has a strategic ambition to position itself as a major supply chain partner to key off-taker nations.
"Geographical Indication will play a major role in helping Nigerian producers generate greater value for their products.
"Agri-food and drink products which have names that are protected by the European Union as Geographical Indications represent a sales value of about £75billion," Adebayo said.
The minister however reaffirm the Federal Government's commitment to ensuring that Nigeria exports more finished and hope that the onference will go a long way in helping Nigeria establish an enabling environment for the growth and expansion of the GI products
Also speaking, the Director General of World Intellectual Property Organisation (WIPO), Daren Tang, said Geographical Indication is emerging as an important tool for developing countries to create jobs, attract investments and grow the economy.
Tang, who spoke virtually, commended the Nigerian government for its commitment to institutionalising a legal framework on the geographical indication, noted that it would benefit farmers, artisans, among others.
On his part, Head of European Union Intellectual Property, Ignacio Medrano said: "we have important and specific product with quality in Nigeria. We are here to support the country to establish legal framework, to establish protection for agricultural products with specific links to tradition and culture.
"We are convinced that here in Nigeria, with the protection of the Geographical Indications, there will be an increase in agricultural product price, export and tourism," he said
In his remarks, the Director-General for Agriculture and Rural Development for the European Commission, John Clarke said Agriculture has huge potential for export in Nigeria.
Clark said with a proper framework for farmers, the country's economy will grow rapidly due to abundant agriculture unique varieties that will be exported.
Also speaking, the National Coordinator of the National Technical Working Group, Sand Mba Kalu, said Geographical Indication, even though relatively new in Nigeria, is a hope for the common man to be able to promote his or her product to the global market
Nigeria to begin processing of raw gold, others — Minister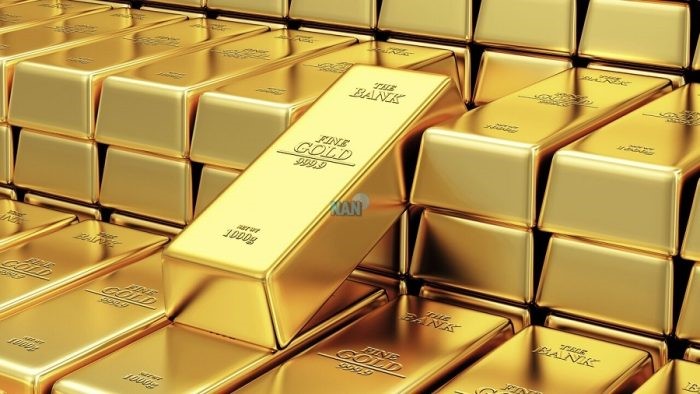 Nigeria has begun the process of refining gold, gemstones and other mineral resources in the six geo-political regions of Nigeria.
The Minister of Mines and Steel Development, Mr Olamilekan Adegbite said this when he appeared on the News Agency of Nigeria (NAN) Forum in Abuja.
According to him, adding value to the country's mineral resources will go a long way in creating jobs and wealth for Nigerians.
He said six plants were being set up in the various regions to process mineral resources deposited in those regions.
"We have set out to do six regional projects and one of them is the gold souk in Kano, the North West region.
"Before now, our gold was being exported in its raw form for close to nothing to foreign counter for processing and we end up buying them expensively.
"We have trained people who will make jewellery and they will be resident in the plant," he said.
He said similar plants had been set up in the North East, Bauchi for processing kaolin, while in the North Central Kogi State was chosen for establishment of a gold smelting plant .
Adegbite also said in the South West, in Ibadan, gemstone plant had been established while in the South East, lead processing plant was established in Ebonyi.
The minister said in the South South region, baryte processing plant had been established, adding that "Nigeria imports baryte to the tune of 300 million dollars every year.
He said the six regional projects were at advanced stage of completion and would be commissioned soon.
(NAN)
Dangote plans 300,000 fresh jobs for Nigerians
Africa's foremost industrialist, Aliko Dangote, is optimistic that the new multibillion Naira investment in the sugar sub-sector would help provide no fewer than 300,000 jobs in Nigeria.
A statement from the Corporate Communication Department of the company, said that the Group's President, Dangote said the company was providing fresh funds for expanding its operations in the sugar sub-sector.
Dangote, who was speaking at the Flag-off Ceremony of the 2022/2023 Crushing Season and Outgrower Scheme Awards in Numan, Adamawa, said the opportunities would include both direct and indirect jobs.
He said: "We are making massive investment in Adamawa State through expansion of DSR Numan's sugar refining capacity from 3000tcd to 6000tcd, 9800tcd, and to 15,000tcd.
"DSR will be able to create about three hundred thousand jobs, direct and indirect, with positive multiplier effects on the economy nationwide."
The Dangote Group is the biggest employer of labour in Nigeria outside the government.
Dangote was appointed Chairman, National Job Creation Committee in 2010 to assist the Federal Government in providing more employment opportunities for Nigerians.
The Dangote President had also announced that his company was doubling its spending on CSR schemes in host communities in Adamawa State, the location of its 32,000 hectares integrated sugar complex.
Speaking in Numan, Minister of Industry, Trade, and Investment, Otunba Adeniyi Adebayo, described the Dangote Sugar Refinery as the biggest contributor to the development of the sugar development effort of the Federal Government.
The Minister also commended Dangote for the massive support through his Corporate Social Responsibility scheme.
In the same vein, the Dangote Refinery and Petrochemicals is expected to create some 250,000 job opportunities when completed next year.
Already Dangote Cement Plc is one of Africa's biggest job providers in the manufacturing sector.
(NAN)
Federal Allocation: FG, States, LGs Shared N736.8bn In October – FAAC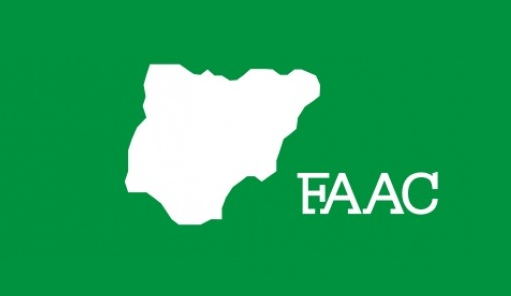 The Federation Account Allocation Committee (FAAC) has distributed a total of N736.782 billion to the three tiers of government as federation allocation for the month of October 2022.
The funds are inclusive of Gross Statutory Revenue, Value Added Tax (VAT), Exchange Gain and augmentation from Non-Oil Revenue.
Of the sum, the Federal Government received N293.955 billion, the states got N239.512 billion, and the Local Government Councils got N177.086 billion, while the oil-producing states received N26.228 billion as Derivation (13 per cent Mineral Revenue).
A communiqué issued by the Federation Account Allocation Committee (FAAC) indicates that the Gross Revenue available from the VAT for October 2022 was N213.283 billion, which is an increase compared to what was distributed in the preceding month.
It also shows that the Federal Government got N31.992 billion, the states received N106.642 billion, Local Government Councils (LGCs) got N74.649 billion.
The Gross Statutory Revenue of N417.724 billion distributed was lower than the sum received in the previous month, from which the Federal Government was allocated the sum of N206.576 billion, states got N104.778 billion, LGCs got N80.779 billion, and Oil Derivation (13 per cent Mineral Revenue) got N25.591 billion.
The communiqué stated that N70 billion augmentation was distributed to the three tiers of government, including the Federal Government (N36.876 billion), states (N18.704 billion), LGCs (N14.420 billion).
In addition, another extra N30 billion augmentation from non-oil revenue was distributed with N15.804 billion allocated to the Federal Government, N8.016 billion to the states, and N6.180 billion to LGCs.
According to the FAAC, N5.775 billion from Exchange Gain was shared to the Federal Government (N2.707 billion), states (N1.373 billion), and LGCs (N1.058 billion), while Derivation (13 per cent of Mineral Revenue) got N0.637 billion.
It also revealed that Oil and Gas Royalties, Petroleum Profit Tax (PPT) and Import Duty recorded considerable decreases, while VAT, and Companies Income Tax (CIT) increased significantly, and Excise Duty increased marginally.
The total revenue distributable for the current month of October was reportedly drawn from Statutory Revenue of N417.724 billion, VAT of N213.283 billion, Exchange Gain of N5.775 billion, and N100 billion augmentation from Non-Oil Revenue, bringing the total distributable for the month to N736.782 billion.
However, the balance in the Excess Crude Account (ECA) as of November 23, 2022 is said to stand at $472,513.64.