2023 General Elections: Lawan Woos Akwa Ibom Gov, Udom to APC
Senate President Ahmad Lawan on Saturday tacitly extended an invitation to the Governor of Akwa Ibom State, Udom Emmanuel to shift base politically.
Lawan who was in Uyo at the instance of Senator Bassey Albert Akpan showered encomiums on Emmanuel for being a performing Governor and publicly told him to consider crossing over to their side.
Lawan is of the ruling All Progressive Congress(APC) while Emmanuel is of the opposition Peoples Democratic Party(PDP) but the duo have been friends for quite sometime.
Recall that Lawan extended similar invitation to the Abia State Governor when he visited Aba last November and told Governor Okezie Victor Ikpeazu that the Progressives were waiting for him.
Both the Senate President and Akwa Ibom State Governor were in attendance at the Thanksgiving Service and Commissioning of constituency projects executed by Senator Akpan on Saturday.
It was an opportunity for Lawan to congratulate the people of Akwa Ibom for being lucky to have Udom Emmanuel as their Governor.
"You have a Governor who is so focused, intelligent, brilliant and anything that will bring development to Akwa Ibom and this country is his concern.
"Your Excellency, even though we do not share a common platform but the truth must be said: You have transformed Akwa Ibom for the best.
"We are waiting for you to come and work with us Your Excellency. Oh yes! Why not? We want someone like you. And there is no shame in asking.
"We are asking for the development, unity, progress and growth of our country. It doesn't matter who that person is.
"And when you see something that is so good, you say something that is also good. And we have seen someone that is so good, so brilliant and we are saying that is a very good addition to the leadership quest for Nigeria," Lawan said.
The projects that were commissioned on Saturday include Ifa Ikot Akpan road, Uyo and Senator OBA Multipurpose Recreational Complex in Uyo.
Lawan eulogized the Akwa Ibom Northeast Senator Bassey Albert Akpan for providing quality representation of his people at the National Assembly.
The Senate President said the projects were indicative of Senator Akpan's care for his people.
"For us as members of the National Assembly, it's always our people first. Our constituents first. Our Senatorial District first.
"This is because we believe that we are accountable to our Senatorial District. We are accountable to our people. We cannot do without our people. They voted for us. All the three Senators from Akwa Ibom are Distinguished people," Lawan said.
The Senate President said Senator Akpan who is of the People's Democratic Party( PDP) never allowed his political affiliation to affect his patriotic contributions at the Senate.
"Today we are celebrating one individual who we do not share a common platform when it comes to politics but we share a common vision.
"We believe that this Ninth National Assembly particularly the Senate has done so much work in terms of legislative interventions and for your information Your Excellency, when the Senate worked on the bill to amend the Deep Offshore and Inland Basin Production Sharing Contract Act, that bill was by Distinguished Senator Bassey Albert Akpan.
"You have sent someone to the National Assembly who is focused, who is patriotic, who plays the game of ensuring that regardless of who we are as politicians, regardless of our dispositions politically, regardless of our political parties, we have been working with Distinguished Senator Bassey Albert Akpan very assiduously and cooperatively. In this Senator, you have a salvation of some of your promises," Lawan said.
Wase Commends emergence of Governor Lalong as DG APC Presidential Campaign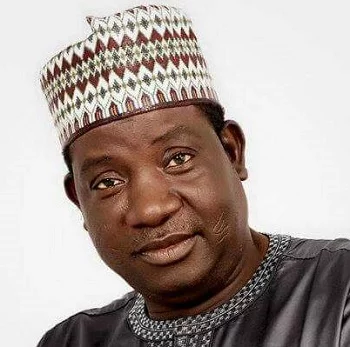 The Deputy Speaker of the House of Representatives Ahmed Idris Wase has congratulated Governor Simon Lalong of Plateau state on his appointment as the Director General, Presidential Campaign Organisation of Asiwaju Ahmed Bola Tinubu.
Ahmed Idris Wase applauded the choice of the Governor saying he is most competent and fit to lead the campaign of the APC Presidential candidate.
He described the newly appointed DG as detribalized, resourceful, ingenious and a practical politician, an adept listener, and a leader with the right attitude to grind out results where others cannot succeed.
He is convinced that "With Asiwaju Bola Tinubu and his running mate, Kashim Shettima on the ballot and Simon Lalong in the driving seat, the APC is on the right path to victory come February 2023″.
He thanked the Presidential candidate, the national chairman of the party for the confidence reposed in the Plateau governor to lead the APC campaign saying "A good product needs a great strategist to deliver".
The All Progressives Congress had on Thursday unveiled the governor of Plateau State, Simon Lalong, as the Director General of its Presidential Campaign Council.
The unveiling was made after a visit by the party's flagbearer, Asiwaju Bola Ahmed Tinubu, his running mate, Senator Kashim Shettima, the party's National Chairman, and Senator Abdullahi Adamu and the Plateau Governor to President Muhammadu Buhari at the Presidential Villa in Abuja on Thursday.
Governor Simon Lalong, a two-term governor of Plateau State is also a candidate in the Senatorial Election in 2023 in Plateau State.
His emergence followed the decision of the party on its Presidential, Vice Presidential Candidates and the structure of its Presidential campaign council.
Muslim-Muslim ticket: Christians have nothing to fear – Adeyeye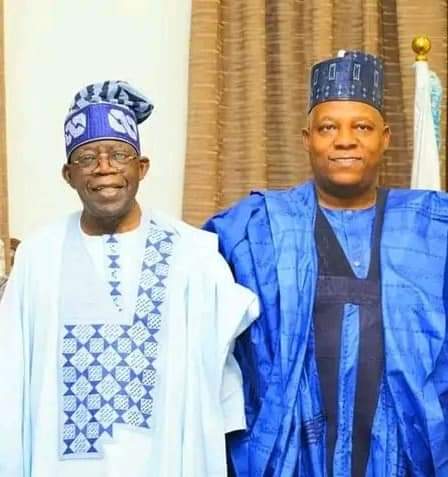 The National Chairman of the South West Agenda (SWAGA) 2023, Senator Dayo Adeyeye has reiterated that Christian faithful has nothing to fear on the All Progressive Congress (APC) Muslim-Muslim ticket, staying that Bola Tinubu is a liberal person who will not discriminate against other religion in the country.
Adeyeye described the choice of Senator Kashim Shettima as the running mate to the All Progressive Congress (APC) Presidential candidate, Asiwaju Bola Ahmed Tinubu, as a masterstroke that has put the opposition party in panicking mode.
Adeyeye noted that the presidential candidate of the People's Democratic Party (PDP) Atiku Abubakar lacks the moral justification to condemn the choice of Kashim Shettima as the running mate to Tinubu.
He explained that the PDP candidate supported the Muslim-Muslim ticket in 1993 with his moves to be the running mate of MKO Abiola.
Adeyeye said this in Ado-Ekiti, the Ekiti state capital on Friday while receiving hundreds of members of opposition parties in the state into SWAGA.
At the event, members of the Social Democratic Party (SDP) , Accord Party, People's Democratic Party (PDP) , National Rescue Movement (NRM) and the chairman of the Inter-party Advisory Committee (IPAC) Ifedayo Iyaniwura signaled their readiness to work for the victory of Tinubu during the February presidential poll.
He explained that the group would do everything possible to deliver majority of votes in Ekiti for the APC presidential candidate, " who is ready to offer hopes to the people and improve our livelihood,"
saying people across political divides would be welcomed for the task he declared as the South West project.
He said, " We want everybody to come on board because this is not about a particular party. We have representatives of various political parties in this gathering wanting to work for the victory of Tinubu next year. Let me tell you that if we call these people today as APC member, they won't have been here but we say it is South West Agenda for our principal, and that is the reason you can see the large turnout of people across party lines. That is why we see SWAGA as the vehicle to deliver most of the votes in the south west.
" Politics is a game of number and PDP can't challenge us from the moral ground because their candidate, Atiku Abubakar believed in that ticket in 1993 as evidence has surfaced and don't forget some of us were participant then. We knew he wanted to be vice president to MKO Abiola. So, if he was struggling to be in the ticket in 1993, why will it be opposing it now ?"
" It was evident he was going to pick Christian South this time because he is a Muslim from the North, it is more easier for him."
" I want to allay the fears of our Christian brother because I am a Christian too and Tinubu is a man who is tolerant of other religion. This is a free minded person who will not discriminate against anyone. Take it, if Tinubu finds it difficult to Islamize his wife, is that the person that will Islamize the country when the better half is Christian and Pastor ?
" I believe Tinubu-Shettima is a winning ticket and PDP is on a panic mode because they know we will have a repeat of history next year, where MKO Abiola won with a landslide especially in the North. There is a way history repeat itself."
On the perceived failures of the current APC-led government by the citizens, Adeyeye said the credentials and the track record of the presidential candidate when he was governor in Lagos and the trust Nigerians has in him would help in swaying the votes for the party.
" In Nigeria politics today, people should look at the personalities of those contesting and look at their track record and assess them based on what they have done in the past.
Tinubu is coming with a huge credentials into this race looking at how he did tremendously well when he was governor.
2023 Presidential Election: Keyamo Accepts Appointment As APC presidential Campaign Spokesman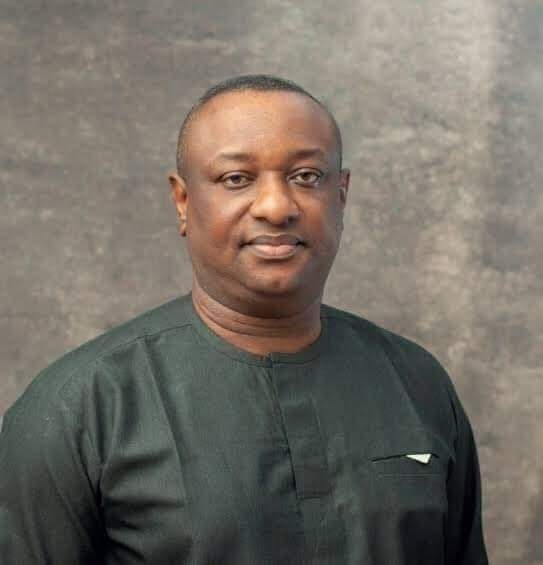 Minister of State for Labour and Employment, Festus Keyamo has expressed appreciation to the presidential candidate and vice presidential candidate of the All Progressives Congress, APC, Asiwaju Bola Tinubu and Kashim Shettima respectively for his appointment as the official spokesperson of the party's presidential campaign organisation.
Keyamo, in a statement issued via his Twitter handle on Friday, said he was grateful that he was found worthy to lead the line in the APC 2023 presidential campaign council as official spokesperson.
He said, "I am humbled because both great leaders have been reputed to possess the uncanny ability to nurture mentees."
The National Chairman of the APC, Abdullahi Adamu had earlier announced Keyamo at a briefing when he led Tinubu and Shettima to a meeting with President Muhammadu Buhari in his office in Abuja on Thursday.
According to him, the meeting was to brief the president and get his approval on the party's plans regarding the campaign outfit and organogram.
Adamu equally announced Barrister Hanatu Musa Musa was named the deputy spokesperson.
Recall that Tinubu and the leadership of the APC, on Thursday, presented the governor of Plateau State, Simon Lalong, as the presidential campaign Director-General.