Seven APC Aspirants Demands postponement of Governorship primary over Parade of Fayemi 's aides, appointees as Electoral umpires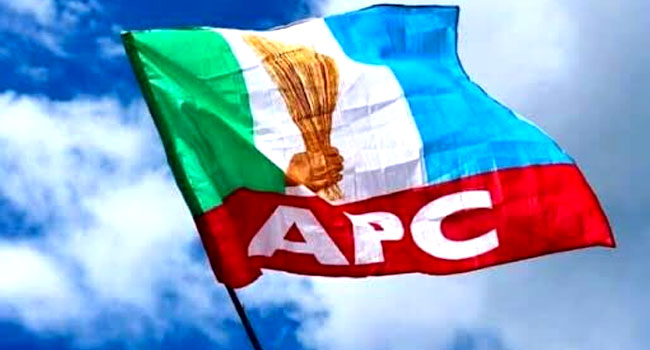 Seven APC Aspirants Demands for postponement  of Governorship primary over  Parade of Fayemi 's aides, appointees  as Electoral  umpires
Seven Aspirants contesting on the platform of  All Progressive Congress (APC)  have demanded for the postponement of primary election over allege parade of Governor Kayode Fayemi  appointees , aides and state Assembly  members as Electoral umpires  to pave way for his anointed candidate,  Biodun Oyebanji.
The Aspirants  in a statement  co-signed on Thursday morning said they  were shocked when some aides, members of state Assembly and Local government chairmen were given result sheets ahead of election that will be held on Thursday.
The aspirants who expressed shock when aides, appointees, members of state Assembly were listed as electoral umpires in the primary election
The group wondered how could the leadership of the  party in the state and Governor Kayode Fayemi  throw caution to wind and parade some of his  appointees  as Electoral umpires said they were not consulted before the Panel was constituted.
The group therefore implore the Electoral Panel from National  Headquarter in order to  avert legal tussle that may arise from charade governorship primary election in Ekiti state .
Among Fayemi's aide , Assembly members, Local governments  Chairmen are paraded as Electoral umpires are Kemi Olaleye, Ayo Adegbite, Aribasoye Richard's, Olu Aladeloye, Barrister Oloje, Deji Ajayi etc that appeared as ward and electoral officers are members of BAO ( government sponsored candidate.) Campaign committee.
Airline operators to ground activities over high price of JetA1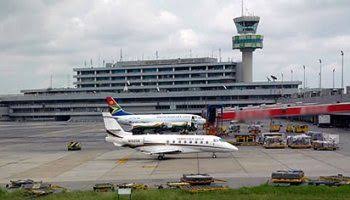 The Airline Operators of Nigeria, AON, has said it would on Monday suspend operations nationwide.
AON cited increase in price of aviation fuel (JetA1) which cost N700 per litre as reasons to suspend operations Nationwide.
This was contained in a letter by AON President, Abdulmunaf Yunusa Sarina, and sent to the Minister of Aviation, Senator Hadi Sirika.
The AON President lamented that the increase in price of JetA1 has shut up the country's cost of operations to over 95 percent, thereby, causing hardship on passengers.
The letter read in part: "It is with a great sense of responsibility and patriotism that the Airline Operators of Nigeria (AON) have carried on deploying and subsidizing their services to our highly esteemed Nigerian flying public in the last four months despite the steady and astronomical hike in the price of JetA1 and other operating costs.
"Overtime, aviation fuel price (JetA1) has risen from N190 per litre to N700 currently. No airline in the world can absorb this kind of sudden shock from such an astronomical rise over a short period.
"While aviation fuel worldwide is said to cost about 40% of an airline's operating cost globally, the present hike has shut up Nigeria's operating cost to about 95%.
"In the face of this, airlines have engaged the Federal Government, the National Assembly, NNPC and Oil Marketers with the view to bringing the cost of JetA1 down which has currently made the unit cost per seat for a one hour flight in Nigeria today to an average of N120,000.
"The latter cannot be fully passed to passengers who are already experiencing a lot of difficulties.
"To this end therefore, the Airline Operators of Nigeria (AON) hereby wishes to regrettably inform the general public that member airlines will discontinue operations nationwide with effect from Monday, May 9, 2022 until further notice."
Buhari Appoints Jaji Olola new CG for Federal Fire Service
President Muhammadu Buhari has approved the appointment of Jaji Olola-Abdulganiyu as the Controller-General of the Federal Fire Service, FFS.
A statement on Tuesday in Abuja by the Secretary of the Board Ministry of Interior, Aisha Rufai, said the appointment is with effect from Friday, April 22, 2022.
Until his appointment, Mr Abdulganiyu was the Deputy Comptroller General in charge of Administration and Supplies in the Federal Fire Service.
He commenced his career at the Federal Ministry of Works and Housing as Higher Technical Officer in 1991.
"He held several positions in the Ministry before his redeployment to the Federal Fire Service in 1999.
"Engr. Jaji Olola Abdulganiyu MNSE, MIFire, E, COREN, was born on the 13th August 1965 to the family of Alh. Umar Olola Jaji in Ilorin, Kwara State.
He holds a Master's Degree in Mechanical Engineering obtained in 1999 and he is married with children," the statement noted.
Breaking News: Alaafin of Oyo is rumoured to have joins the ancestors at 83
There are unconfirmed rumours that Alaafin of Oyo, Lamidi Adeyemi, has passed on at the age of 83.
Alaafin Lamidi Adeyemi allegedly  passed on in the late hours of Friday, 22 April, 2022 at the Afe Babalola University Teaching Hospital, Ado Ekiti.
Alaafin of Oyo is the third from the Alowodu Ruling House.
Sources have it that  remains of the top Yoruba traditional ruler were brought to Oyo in the early hours of Saturday, 23 April, 2022 and traditional rites began.
At 83 years is the longest reigning Alaafin ever, having ruled for 52 years.
However, the Oyomesi is yet make official statement on the rumoured passage of the highly referred monarch.
Meanwhile Director of Alaafin Media and Publicity Bode Durojaiye has said the rumoured death of the monarch is unfounded.
Below is the statement
Alaafin Oyo RUMOURED DEATH UNFOUNDED
It has come to the notice of the Office of the Director of Media and Publicity to the Alaafin of Oyo about a fake report making the wave in the social media, by a disgruntled group of bloggers, about the imaginary death of His Imperial Majesty, IKu Baba Yeye, Oba (Dr.) Lamidi Olayiwola Adeyemi 111, the Alaafin of Oyo.
Members of the public are hereby urged to disregard the unfounded report , as the Paramount Ruler is hale and hearty .
Precisely on Monday and Tuesday this week, Oba Adeyemi, accompanied by some of his wives (Ayabas), children, aides and well wishers was at the Durbar Stadium ,Oyo, for physical fitness exercises as usual.
He has neither fallen sick nor rushed to the hospital for any serious ailment, hence he and his family remain agile and active .
The general public should not entertain any fear at all, as IKu Baba Yeye is healthy, physically fit and mentally stable.
Signed
'Bode Durojaiye, Alaafin's Media and Publicity Director.