Abducted Bayelsa Commissioner regains freedom
Abducted Bayelsa Commissioner for Trade and Investment, Mr. Federal Otokito, has regained freedom.
His abductors released him on Monday five days after he was kidnapped from his Otuokpoti community residence in Ogbia Local Government Area.
The Bayelsa Commissioner of Police, Mr. Ben Nebolisa, and the State Director of the Department of State Services, Mr. Mohammed Abdullahi, presented Otokito to Governor Douye Diri on Monday evening at Government House, Yenagoa.
Addressing Government House correspondents after his release, Diri announced the deposition of the Otuokpoti community paramount ruler, Chief A.C.T Wongo and appointed Chief Rescue Abe in acting capacity.
The Governor also announced the sacking of the community's development committee chairman, Azibalua Amon and replaced him with Jerry Offor in acting capacity while the youth president, Emolem Igue was also removed and replaced with Shedrach Afiemo.
Investigation indicated that they may be complicit in the kidnap of the commissioner.
A statement by his Chief Press Secretary, Mr Daniel Alabrah, quoted the Governor as reiterating the state government's zero tolerance for crime and kidnapping.
Diri warned all those who see kidnapping as a business to desist as his government would not hesitate to invoke the extant laws and make the State uncomfortable for criminal elements.
He called on all community leaders to remain vigilant and ensure that peace prevailed in their communities as government would not hesitate to sanction anyone found wanting in the discharge of their duties.
Diri, who said preliminary investigation revealed that illegal refining of crude was connected to the kidnap, warned all those involved in such business in the State to stop forthwith.
He thanked security agencies and all those who availed the government of useful information that led to the release of the commissioner.
He assured the people that his government would continue to make Bayelsa safe for all residents.
Commissioner of Police, Mr. Ben Nebolisa, declared Joshua Abi, Clergy Mabinton, Gift Tebeda and Azin Azin wanted in connection with the kidnap.
The rescued Otokito thanked Governor Diri, his deputy, Senator Lawrence Ewhrudjakpo, and all those who worked for his release.
He also ruled out the payment of ransom for his release.
Nation
LAGOS EMERGES OVERALL BEST STATE IN DIGITAL INFRASTRUCTURE FOR DEVELOPMENT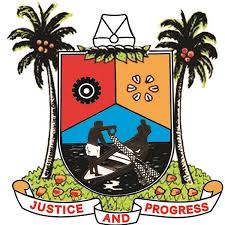 … Bags Seven Awards
Lagos State Government outshined other States of the Federation to emerge as the best overall State in Digital Infrastructure for Development in Nigeria, winning seven awards at the 6th edition of the annual Tech Innovation Awards formerly called Nigeria Tech Innovation and Telecom Awards (NTITA).
The Commissioner for Science and Technology, Mr. Hakeem Fahm, who received the award on behalf of the State Government, said the conferment of the awards on Lagos is a reflection of its buoyant tech ecosystem and the push to provide a world-class environment for Information and Communication Technology [ICT].
He added that the award confirmed the State's commitment to leveraging ICT for service delivery to the citizens and developing the ICT ecosystem with world-class infrastructure.
Fahm reiterated the commitment of Governor Babajide Sanwo-Olu's administration to provide a statewide fibre-optics infrastructure to support the huge demand for data centres, businesses and public use, maintaining that Lagos is determined to champion the sector's growth and sustainability by supporting tech companies, ICT start-ups and other industry members.
Speaking further, the Commissioner expressed his pleasure in the recognition of Lagos State's efforts, stressing that the State will continue to foster ICT growth, local partnerships and collaborations to create opportunities for innovation and wealth by eradicating the digital divide and enhancing operational resilience.
"The continuous recognition of Lagos over the years through multiple awards is a reflection of its vision to provide sustainable infrastructure, eliminate the digital divide and democratise digital learning to promote digital literacy. This administration would continue to leverage technology to transform the State's economy while easing impediments for businesses to flourish", Fahm said.
He pointed out that Governor Babajide Sanwo-Olu, since he assumed office in 2019, has prioritised ICT development and improved service delivery in all MDAs in the State, just as he is transforming Lagos into a Smart City.
The State won its seven awards through Lagos Internal Revenue Services (LIRS) with three awards; Lagos State Infrastructure Maintenance and Regulatory Agency (LASIMRA) with two awards; the Ministry of Science and Technology with one award, while the Honourable Commissioner for Science and Technology, Mr. Hakeem Fahm bagged an award for Special Contribution to the ICT sector.
The Tech Innovation Awards (TIA), widely known as Nigeria's ICT Oscars Awards, is an annual event designed to celebrate organisations, individuals, governments and the private sector that have distinguished themselves over the years and are at the forefront of digitalisation with innovative products and services in the ICT sector.
SANWO-OLU AT CHATHAM HOUSE, CHARGES WORLD LEADERS ON SUSTAINABLE HEALTHCARE SYSTEM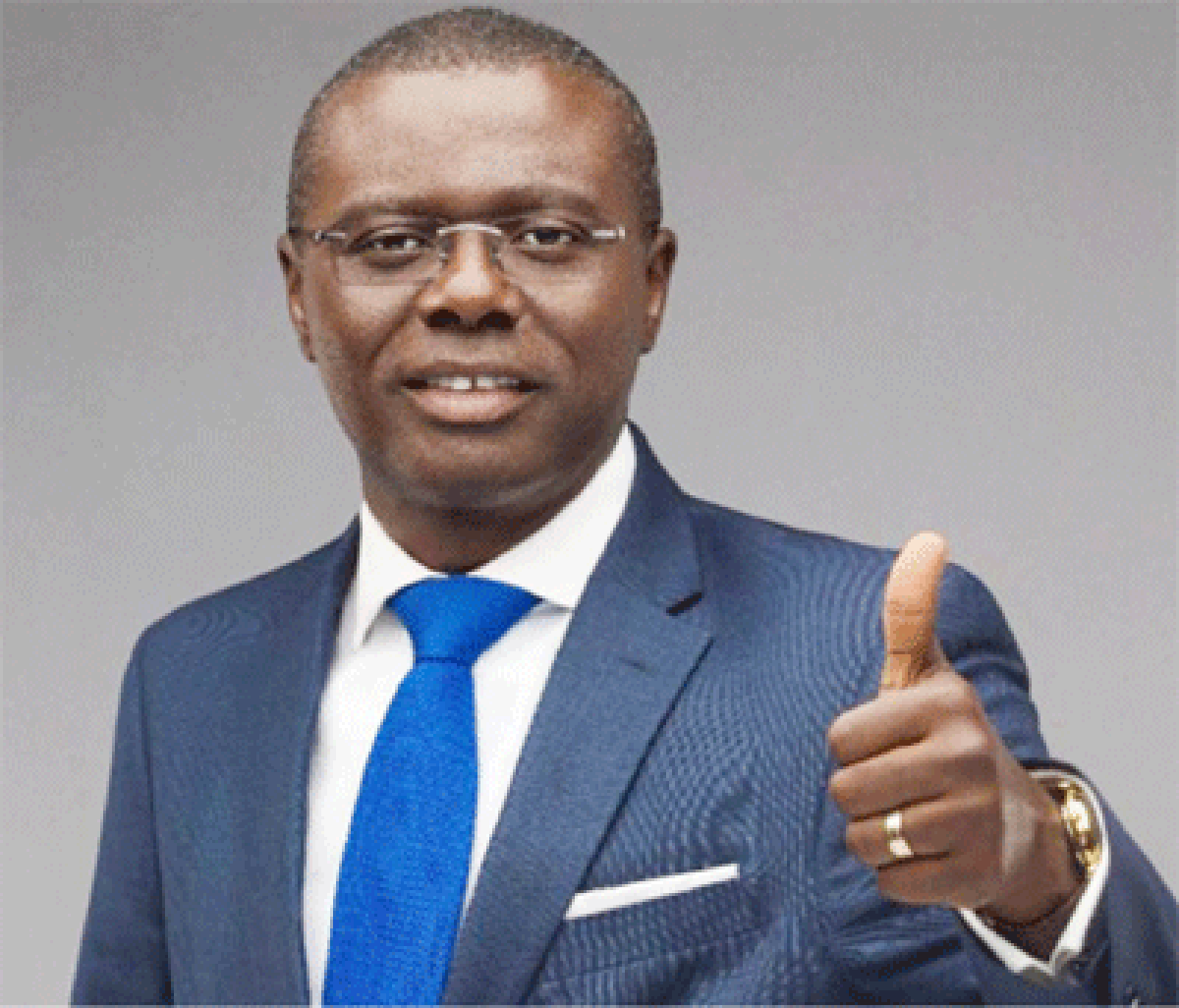 …Says LASG has consistently increased budgetary allocation, efficiency in healthcare
Lagos State Governor, Mr. Babajide Sanwo-Olu, has appealed to world leaders, global think-tank and public office holders to work towards building a sustainable healthcare system for all and facilitate access for the poor and under-served.
Speaking on "Universal Health Coverage in Nigeria: Optimizing Institutional Opportunities and Partnerships for Success" at the weekend at the Royal Institute of International Affairs, Chatham House, Governor Sanwo-Olu charged global think-tank to optimise institutional opportunities and partnerships for the achievement of Universal Health Coverage (UHC).
"To achieve UHC, developing countries must first focus on offering their residents a basic minimum set of healthcare services, provided free at the point of care using subsidy, controlled premiums or at a pre-set tariff system, within government-regulated facilities either public or affiliated private," he said.
Governor Sanwo-Olu said Lagos State as the most populous city in Africa, a financial hub and Africa's 5th Largest Economy on the continent, has strategically strengthened the health system in pursuit of Universal Health Coverage.
He said Lagos State has been using policies to strengthen its health systems, pushing toward the achievement of UHC, which the State considers a journey and not a destination.
"In Lagos State, we believe that policy is the most effective tool that governments can deploy in the pursuit of stronger health systems and eventually approaching UHC.
The right policies will lead to the development of robust health financing systems that will serve the needs of our huge and increasing population," he said.
Speaking on some of the policies of his administration to strengthen the health system, Governor Sanwo-Olu said Lagos State Government has consistently increased its budgetary allocation and efficiency to healthcare over the years, noting that the desire of his government is to eventually match the Abuja Declaration of 15 percent.
He said his administration, through its capital infrastructure blueprint agenda, is upgrading and renovating its existing primary and secondary health facilities in the short term and it has commenced building new designed fit-for-purpose primary, secondary and specialist health facilities for the future.
"We recognise that the Government cannot cover the funding gap in the health system without support from the private sector. In a bid to encourage public-private partnerships, we set up various institutions such as the Office of Public Private Partnerships (OPPPs) and IBILE Holdings, a private company owned by Lagos State for the purpose of engaging with the private sector. These institutions are mandated to facilitate and fast-track PPP opportunities in Lagos State.
"We understand the need for proper governance within the administrative structure of the health system and so we inaugurated boards for all the agencies within the Lagos State Ministry of Health. This has gone a long way to strengthen the capacity of the hierarchical sub-agencies, keeping them focused on their mandates.
"We believe in health insurance as a tool that we can leverage to quickly cover ground in our quest for UHC and so we have thrown the full weight of our support behind the newly established National Health Insurance Act, and mandated our Lagos State Health Management Agency (LASHMA) to domesticate and enrol residents of Lagos into the Lagos State Social Health Insurance Scheme.
"We are leveraging partnerships with Global organisations like Bill and Melinda Gates Foundation and Global Fund amongst others to explore innovative ways to strengthen our primary health system. In fact, I believe that such organisations' decisions to directly fund a sub-national like Lagos State is a testament to the clarity of our vision and our drive to achieve results," he said.
Governor Sanwo-Olu also disclosed that his administration has concluded some innovative schemes in partnership with the private sector to modernise the equipment in the State's secondary health centres and set up specialised health facilities.
"We have commenced two pilot projects: The Lagos State Oncology Centre and the Omotunde Ajoke Cole Smart Hospital. The success of these projects will mark a new dawn in our health system, where the best of the public and private sectors come together to provide world-class affordable healthcare.
"We are working hard to improve the quality of human resources we have in our health centres. We are also using a system of meritocracy to appoint Medical Directors (MDs) in health centres and ensure continuous medical and administrative education.
"We understand the critical role played by logistics within our health system and we are making sure that people, essential medicines, and consumables are easily transported within our health system," he said.
Governor Sanwo-Olu said while Lagos State Government is working on innovative mechanisms to pay for healthcare, it also needs to ensure that it is building a healthcare delivery system that can provide decent healthcare services to the people of the State.
Achieving SDG Will End Poverty, Hunger, And Insecurity In Nigeria – Buhari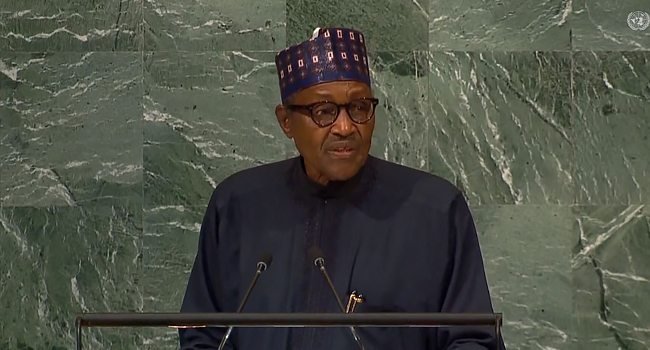 President Muhammadu Buhari has stated that Nigeria is accelerating efforts to achieve the SDG by 2030 to guarantee an end to poverty and hunger, protect the ecosystem and ensure Nigerians live in peace and prosperity by 2030.
Buhari made the declaration on Friday when he officially unveiled the Nigeria Integrated National Financing Framework (INIFF) report, a high-level event in collaboration with the UNDP and EU, on the sidelines of the 77th session of the UNGA.
He expressed satisfaction that the process leading to the NIFF which started in 2020 finally crystalized into the launch, underpinning the importance placed by the present administration towards achieving the goals.
The President explained that the various developmental plans and programmes for the country have all been aligned with the SDG and are poised to advance the nation's economy in spite of the challenges that have confronted the country.