SANWO-OLU CONGRATULATES LAGOS FIRST LADY AT 55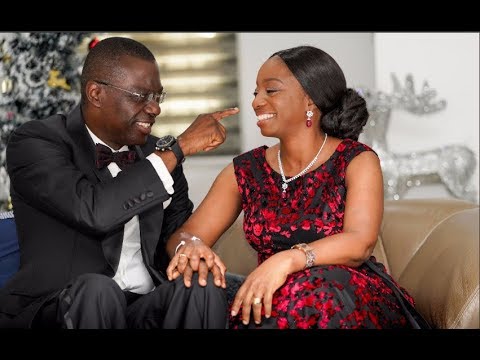 Lagos State Governor, Mr. Babajide Sanwo-Olu, has congratulated his wife and First Lady of the State, Dr. (Mrs) Ibijoke Sanwo-Olu, on her 55th birthday.
Dr. Sanwo-Olu, a medical doctor by profession, clocks 55 years today, Saturday January 8, 2022.
Governor Sanwo-Olu, in a statement signed by his Chief Press Secretary, Mr Gboyega Akosile, on Saturday, described his wife as a courageous, amiable and kind-hearted and also, his strong pillar of support.
He said the First Lady, a thoroughbred medical practitioner who represents the league of the brightest minds and pride of the profession, had touched the lives of millions of Nigerians and Lagosians, first as a medical practitioner and currently as First Lady of Lagos, since his assumption of office on May 29, 2019.
"On behalf of the good people of Lagos State, I heartily congratulate my beloved wife, friend and reliable partner of many years, on the occasion of her 55th birthday.
"Attaining the age of 55 years in grace, elegance and good health is worth celebrating because of her remarkable contributions to the family, medical profession, Lagos State and humanity," the governor said.
Governor Sanwo-Olu stressed further that over the years, his wife and best friend has contributed immensely to the health sector, especially as a medical practitioner in Lagos State Civil Service.
He said: "You served Lagos State Government passionately for over 25 years, climbing the ladder to become the Chief Medical Director and Chief Executive Officer at Harvey Road Comprehensive Health Centre in Yaba and later at the General Hospital, Somolu.
"You are one of my back bones and great supporters during the electioneering that brought me into office on May 29, 2019 as the 15th Governor of Lagos State. You contributed and participated in the Health Mission of our campaign train that transversed all the nooks and crannies of the state, especially the grassroots and riverine communities to offer free medical services to millions of Lagosians, particularly the needy and the downtrodden, who couldn't afford to pay for such health services.
"Since you became the First Lady of Lagos, you have shown passion and commitment to issues relating to health, women and the girl child. And as women and children advocate, you have been vocal in your campaign against sexual and gender-based violence, especially on issues affecting the younger generations. As the chairman of the Committee of Wives of Lagos State Officials (COWLSO), you have also provided leadership for women to support their husbands in public offices.
"Ibijoke, you are a woman I will continue to cherish and love because of your positive impact in my life, our children, our immediate and extended families and Lagos State. You are a good, caring and loving wife, a compassionate and committed mother to our children.
"On this occasion of your 55th birthday, I pray that God will continue to be with you, grant you good health to enable you render more service to our beloved dear State, the medical profession and humanity."
Senate President hails President Buhari @80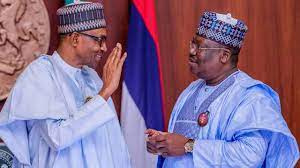 The President of the Senate, Ahmad Lawan has sent his felicitations to President Muhammadu Buhari on the occasion of his 80th birthday.
Lawan joined the generality of Nigerians and Buhari's admirers across the world in rejoicing with his family over his reaching this milestone in good health.
The Senate President, in a statement which he personally signed, extolled the leadership virtues of President Buhari.
"Your Excellency, millions of Nigerians are inspired by your life story and legacy of service to our dear and great country.
"As a soldier, military Head of State and democratically elected President, you consistently fought for the unity, development and progress of Nigeria.
"As we approach the end of your tenure on 29th May, 2023, you can rest assured that millions of Nigerians across our vast country genuinely appreciate your achievements in nation-building and in strengthening the guardrails of democracy in Nigeria.
"The record of your administration in infrastructural development across the nation is unrivaled and will continue to speak for your stewardship long after your retirement.
"Your Excellency, once again, I wish you happy birthday celebration and many more years in good health and happiness," Lawan said.
Tinubu hails Buhari at 80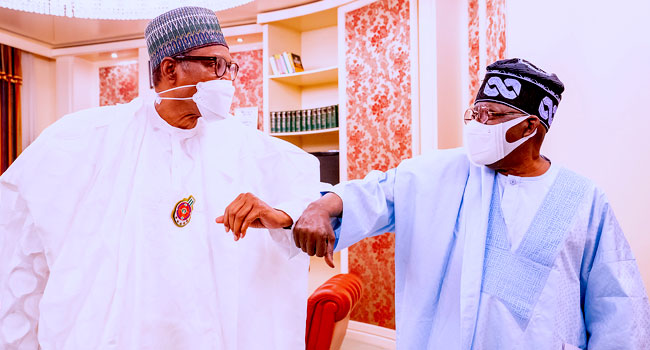 The All-Progressives Congress presidential candidate, Bola Tinubu, on Friday, sent a congratulatory message to President, Muhammadu Buhari  to celebrate his 80th birthday.
Tinubu, in a statement issued by his Media Officer, Tunde Rahman, hailed the president for his commitment to nation-building and long years of patriotic service to the country.
The APC candidate, who described the president as 'a patriot, selfless and steadfast leader of uncommon zeal,' recalled that Buhari enlisted himself into the service of the country as a teenager who joined the military immediately after secondary school.
He said at 80, the president can look back and be proud of his unblemished record of service to the nation throughout his military career as a soldier, platoon commander, General Commanding Officer, military governor, Minister of Petroleum, Head of State, Chairman of Petroleum Trust Fund and as the current leader of the country.
Enenche invites General Public to Daughter's Wedding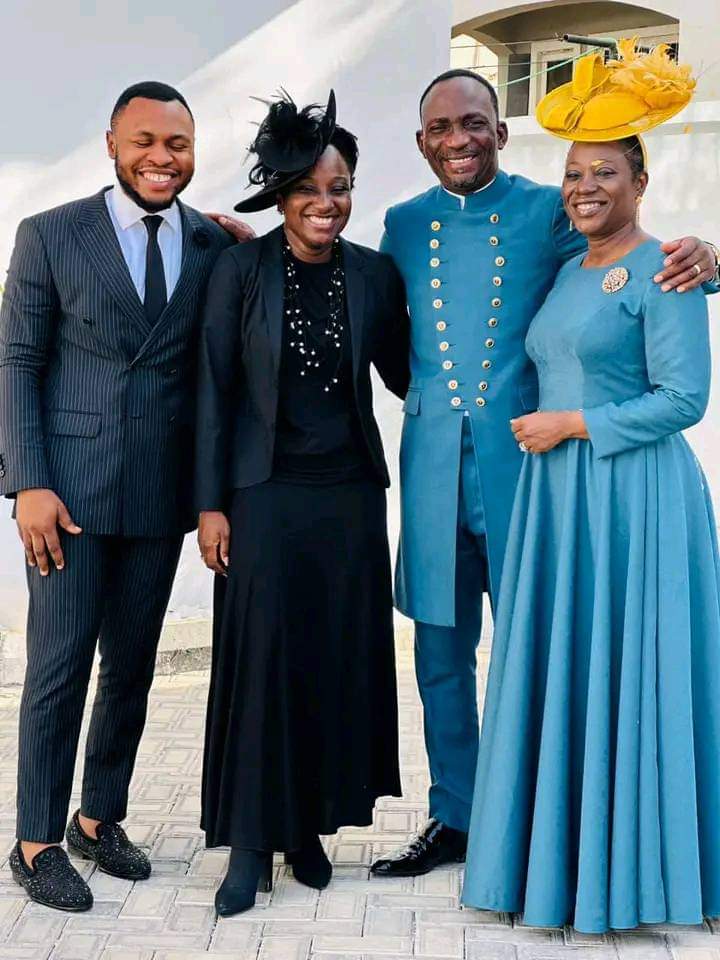 Senior Pastor of Dunamis International Gospel Centre, Dr Paul Enenche has formally announced wedding ceremony of his daughter Deborah Paul Enenche to Sam Hawthorn Uloko billed for next weekend in Abuja.
The Pastor in his social media verified handle invited the  general public to the ceremony.
Below is the statement
Dearly Beloved
It is with great joy that my wife and I announce the wedding of our daughter, Deborah Paul-Enenche to Sam Hawthorn Uloko.
This week is an exciting week and God is set to do something amazing.
We invite you to join us to celebrate the Lord on Friday the 16th December for our "Pre-wedding" "Parking Lot" Concert where we will celebrate God for what He has done for us. We have many amazing musicians lined up such as Dunsin, Prosper Ochimana, Steve Crown and Moses Bliss. Amongst others. This is fully open to everyone and we look forward to your joining us.
Also, We are very excited about the auspicious wedding that will be happening this Saturday, 17th of December at the Glory Dome.
We would like to let you know that God will answer every lingering desire you have before this year runs out.