Int'l CEOs Economic Summit to host Biz lunch for Captains of industry in Istabul, Turkey 2022.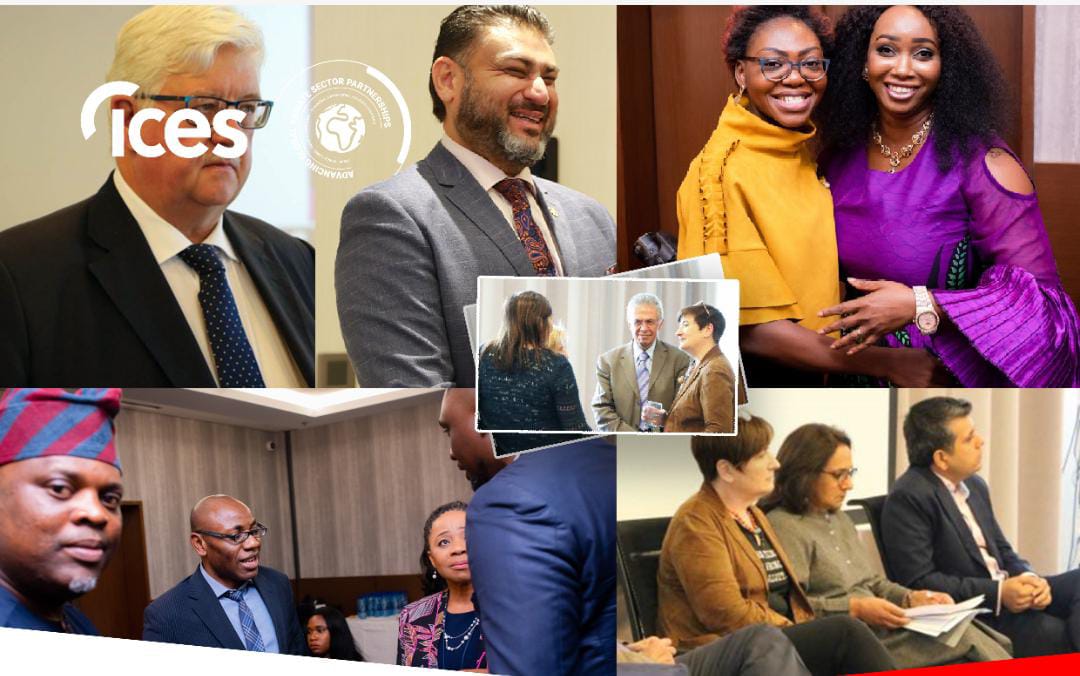 International CEOs Economic Summit (ICES) to Host Business Lunch for Industry Leaders In Istanbul, Turkey 2022.
The International CEO Forum (ICF), a global resource network and its international partners, today announces the 3rd edition of its International CEO's Economic Summit (ICES), an annual global business platform for CEOs, policymakers, business executives, private investors, Heads of Government Organizations and industry experts.
In a brief chat with Journalists in abuja, the International Coordinator, Charles Nicholas C said – the 2022 cohort, ICES Business Lunches have been slated to be held in Turkey from February 10th to February 11th and other BLs in Morocco, Lagos and London on dates that will be later disclosed.
A major summit marking the last cohort for 2022 will be held in Paris in the month of July. The ICES Business Lunch is a strategic networking opportunity to build up investment, sustainable partnerships and focused sector discussions interest in preparation for the International summit in Paris.
With a streak of successful ICES Business Summit in 2019 (ICES-Brussels) and the Business Lunch in 2020 (Dubai; Abuja), boasting an attendance of more than 600 participants representing over 55 countries, with top government representatives and investment groups, a number of partnerships and investment deals have been engineered through the networking the ICES Business Summit foster.
The 2022 ICES Business Lunches and Summit will focus on the following sectors of the economy: Digital Economy, Creative Economy, Food, Hospitality & Tourism, Real Estate, Investment interest and other business interests relating to FDIs and infrastructural development investment.
The events, like the previously held ICES events, will attempt to proffer solutions to new policy issues, with calls for action that will spur trade and investment.
It is the design of ICES and its strategic partners in Dubai, Morocco, UK and Turkey that these Business Lunch impact on the economy of the participating countries.
Speaking on the 2019 summit in Brussels, Parminder Vir OBE, a former CEO at Tony Elumelu Foundation and one of the Women in Business attendees, said "The International CEO's Economic Summit (ICES) brought together thought leaders and executives to reflect on the opportunities, challenges and solutions for the economic development of Africa through international collaborations and partnerships. It was a privilege to be among so many inspiring international speakers, sharing solutions to business challenges, learning from the specialist sector experts, and building networks gathered for the ICES in Brussels."
The ICES is an annual world-class platform designed, under the ICF and its partners, to create international trade and investment, promoting business partnerships among CEOs and business executives from across the globe
Skils acquisition: ITF, Sightsavers train 32 physically challenged on 8 set of skills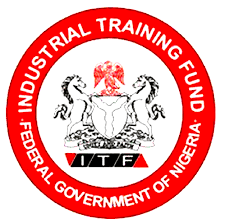 In fulfilling its mandate of promoting skills acquisition in the country, the Industrial Training Fund (ITF), in partnership with Sightsavers, an international non-governmental organization that promotes disability rights have trained and graduated 32 Nigerians on different skills.
The skills include, computer hardware, event management, catering, phone repair, photography and poultry management.
Sir Joseph Ari, Director General of the ITF, at the graduation ceremony in Abuja on Thursday, said that the agency has made the training of physically challenged persons a priority.
He said "Among the the 34 that started the training only 2 couldn't continue, therefore making the graduands 32.
"There is a physically challenged Act today in Nigeria, therefore as an agency thatt caters for the growth and development of youths and women through skills acquisition, we have decided to focus on our attention on the physically challenged so they can acquire different skills and contribute their quota to national development because we believe there is ability in disability,"
Yahaya Manu, Area Manager, ITF Kaduna, who reppresented Ari, also charged the graduands to make good use of their start up parks provides to them by the agency.
"Now that you have acquired these special skills, I urge you to deploy it into judicious use so you can contribute your quota to the growth and development of the country, because the ultimate aim of this training is to reduce youth unemployment,, and the agency is always committed to support the physically challenged in any capacity" he further stated.
On his part, the country director of Sightsavers Nigeria, Dr. Sunday Isiyaku, said the rationale behind their partnership with the ITF is to transform the labour market system to be disability inclusive.
"We are building the disability confidence of employers, job readiness of young persons with disabilities and supporting government agencies to ensure their programs promote disability inclusive economic empowerment.
"While we have trained hundreds of persons with disabilities on soft and digital" skills, preparing and connecting them to formal job, we decided to partner with ITF to empower the graduates today in vocational training and prepare them for entrepreneurship," he said.
He said the courses were carefully selected for the disability persons due to its relevance to the labour market while admonishing the graduands to apply the knowledge they have gathered during the training to start their business.
NCC, FIRS inaugurate 17-man joint committee to enhance revenues in telecoms sector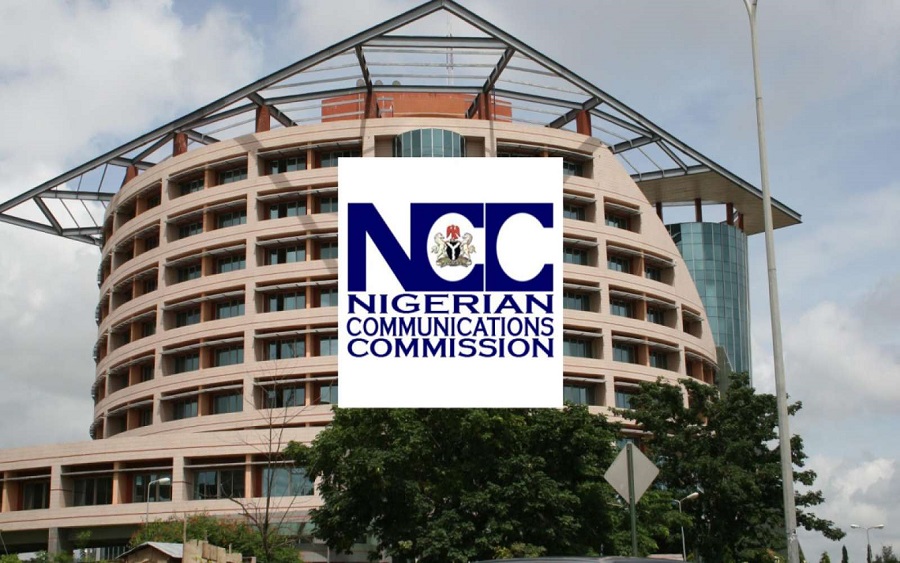 The Nigerian Communications Commission (NCC) and the Federal Inland Revenue Service (FIRS) have taken their collaboration a bit further by setting up a Joint Committee of senior and management staff of the two agencies towards the implementation of inter-agency strategies for enhancing national revenues in the telecommunications sector.
The collaboration birthed the inauguration of 17-member committee by the NCC's Executive Commissioner, Stakeholder Management, Adeleke Adewolu, on behalf of the Commission's Executive Vice Chairman, Prof. Umar Danbatta, and the Executive Chairman of the FIRS, Mr. Muhammad Nami, at the NCC's headquarters in Abuja.
The inauguration of the committee, comprising six officials of NCC and eleven officials of FIRS, was carried out with senior officials of NCC and those of the tax agency led by its Coordinating Director for Compliance Support Group, Dr. Dick Irri, who represented the FIRS' Executive Chairman, Muhammad Nami at the event.
While inaugurating the Committee on behalf of the heads of the two agencies, Adewolu said the terms of reference of the Committee include: review the Memorandum of Understanding (MoU) signed between the NCC and the FIRS on June 9, 2020; and carry out inter-agency interaction on the implementation of the NCC's Revenue Assurance System (RAS), to ensure that it incorporates the needs of FIRS to the extent that RAS can remain the sole interface with telecom service providers' networks vis-à-vis the Tax Authority's information needs from the telecoms sector.
On his part, Dr. Dick Irri, who led the FIRS delegation, advised the Committee to take the assignments very seriously.
Irri said: "I would like to task you to take this assignment as a national matter as we expect the two agencies to work in harmony, collaborate effectively and have a warm handshake that will make this synergy between the two agencies a great example of collaboration between Federal Government agencies towards enhancing fiscal governance in Nigeria".
Nigeria's GDP improve by 4.03 per cent – NBS Report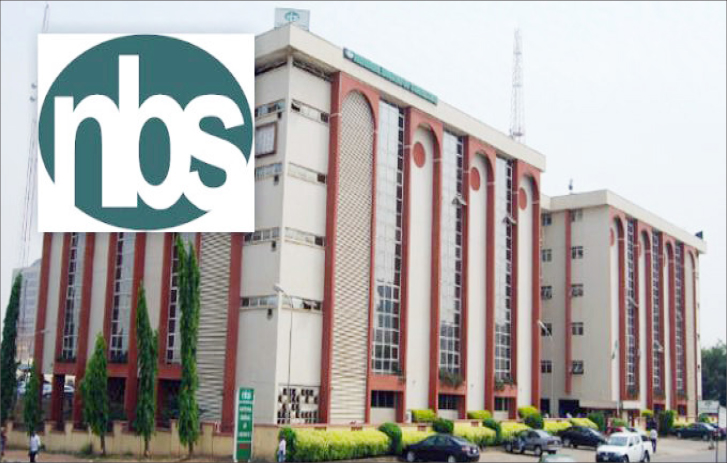 Nigeria's Gross Domestic Products has increased by 4.03 per cent in the third quarter of 2021, according to the National Bureau of Statistics (NBS).
This is contained in a report released by the NBS on Nigerian Gross Domestic Product Report (Expenditure and Income Approach) for third and fourth quarter (Q3, Q4 2021) in Abuja yesterday.
The report said, Q3, 2021 of Nigeria's real GDP at basic prices grew by 4.03 per cent on a year-on-year basis showing a steady improvement from the economic downturn in 2020.
The NBS said growth improved further in Q4 of 2021 with a positive GDP growth rate of 3.98 per cent.
In the report: "The negative quarterly growths in Q2 and Q3 2020 resulted in a recession, which led to a negative annual growth rate of -1.92 per cent for 2020, compared to 2.27 per cent in 2019 on a year-on-year basis.
"Annual growth in 2021 stood at 3.40 per cent, an improvement of 2020. Compared to the third and fourth quarters of 2020, the performance in 2021 indicated an increase of 7.65 per cent points and 3.87 per cent points higher," NBS said in the report.
The report further said Household Consumption Expenditure in Q3 and Q4 2021, grew by 19.36 per cent and 7.30 per cent in real terms, year-on-year.
For 2021, the yearly growth rate in real household consumption expenditure stood at 25.65 per cent compared to -1.69 per cent recorded in 2020.
"The observed trend in 2020 indicates that real household consumption expenditure declined in Q1 and Q2 accounting for negative growth rates informed by the COVID 19 pandemic.
"However, positive growth rates were recorded in Q3 and Q4 of 2020 as well as the four quarters of 2021," NBS said in the report.
Household consumption expenditure consists of expenditure, including imputed expenditure, incurred by resident households on individual consumption goods and services.
It said that Government Consumption Expenditure recorded growth rates of -39.51 per cent and -16.76 per cent in Q3 and Q4 of 2021, year-on-year.
The Bureau said the yearly growth rate, according to the report, stood at -34.03 per cent in 2021, compared to 61.58 per cent in 2020.
The report also said Net Exports recorded positive growth rates in the first two quarters of 2020 and shifted to negative growth rates in the third and fourth quarters of 2020.
The negative growth rate was also recorded in the first three quarters of 2021, a departure from the trend in 2019.
It, however, said that Net exports grew in real terms in Q3 and Q4 of 2021 by -38.27 per cent and 1.35 per cent respectively.
"On an annual basis, net exports grew by -55.77 per cent in 2021, compared to -13.17 per cent recorded in 2020."
The report said that National Disposable Income grew by -1.48 per cent in the third quarter of 2021 and 2.84 per cent in the fourth quarter of 2021.
However, a growth of 0.32 per cent and -1.28 per cent in Q3 and Q4 of 2020 on a year-on-year basis in real terms was recorded.
This gave a slower growth rate of -2.52 per cent for the annual figure in 2021, compared to a positive growth rate at the end of 2020 (1.07 per cent).
The report said Compensation of Employees during the third and fourth quarters of 2021 grew by 14.54 per cent, and 11.79 per cent respectively in real terms on a year-on-year basis.
"For 2021, growth rate stood at 13.68 per cent compared to 0.96 per cent in 2020," it said.