Dementia not witchcraft, but old age condition — NSCC
Dr Emem Omokaro, the Director-General, National Senior Citizens Centre, has said that ageing is a blessing and that the society should not see dementia associated with it as witchcraft.
Omokaro disclosed this in an interview with the News Agency of Nigeria (NAN) on Sunday in Abuja.
She said that the centre is carrying out programmes on advocacy to disabuse the minds of the people that dementia is not witchcraft.
"A lot of older persons are going through abuse, stigmatisation, isolation and maltreatment based on their dementia condition.
"There is a case of a female professor in the South-South Region of the country that was stripped naked, humiliated and shamed because of her dementia situation.
This is a former commissioner. It is that bad.
"There are a lot of similar cases in all parts of the country where older persons with dementia are being abused on false notions that they are either witches or wizards.
"We are going to take action on dementia.
People should know that ageing is a condition of living and it is a blessing to be ageing, because many people die at young age.
"Ageing is an opportunity, when someone is ageing, it means he or she is living. So, we need to dignify and respect them.
"There is need to add value to ageing and that is what the NSCC is all about. Don't despise an older person, they have a lot to offer the younger ones," Omokaro stressed.
On the involvement of young people in the activities of the centre, Omokaro said the youths would also be carried along.
"We will get the youths to understand via advocacy and inter-generational livelihood forum that ageing is a population; give yourself 20 to 30 years, that is where you are.
"We will also reorient the youths to be able to know that ageing is a great blessing and they should respect older persons, because, it is not easy to grow old. They should be celebrated.
"In most of our programmes, we try to create linkage between senior citizens and youths.
For instance, in the  centre we need the youths to come in as volunteers and update their digital skills and capacity.
"Both the youths and older persons would volunteer to work for the centre and get paid. Thus, carrying the youth along," she stressed.
(NAN)
5000 LAGOSIANS GET FREE HEALTH INSURANCE ON SANWO-OLU'S BIRTHDAY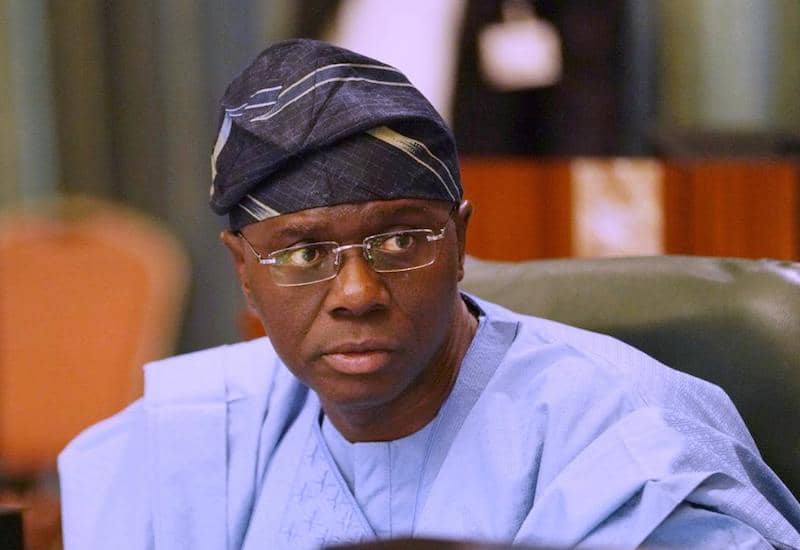 No fewer than 5000 Lagosians are to be enrolled in the Ilera Eko Social Health Plan – courtesy of the Lagos State Executive Council.
The gesture is to celebrate Governor Sanwo-Olu's 57th birthday on June 25 and in the spirit of his compassion for the indigent and vulnerable.
Beneficiaries will have access to quality health care services and drugs under the ILERA EKO Standard Plan at no cost to them.
Nominees will be selected from the Lagos State Social Protection Register. An equal number of the 5000 eligible beneficiaries are to be selected from the five IBILE divisions of the State and will enjoy Universal Health Coverage.
These beneficiaries have been identified using a multi-dimensional poverty index tool, which includes the poverty means-testing to ensure accuracy, reliability and validity of the data generated.
ILERA EKO is the State Social Health Insurance Plan managed by Lagos State Health Management Agency (LASHMA), which offers the basic minimum health plan that provides quality and affordable healthcare for all Lagos residents, especially the middle and low-income earners as well as the vulnerable.
Services on the Plan include: General consultations; Specialist Consultations; Management of uncomplicated chronic diseases (Diabetes, Hypertension, Asthma); Maternal and Newborn Care; Normal Delivery and Caesarean Section; Dental Care (with Composite filling) and Eye Care, including glasses.
There are also minor and major surgeries; laboratory tests and scans; HIV/TB Testing services; Emergency Health Services; Cancer Care and the provision of prescribed drugs.
A policy cycle under the ILERA EKO Health Insurance Plan runs for 12 calendar months in which an enrolee's policy is due for renewal before the 25th day of the 12th month to enable such subscribers have access to care the next month (Start of renewed policy cycle).
The selected beneficiaries will commence access to care from July 1, 2022.
Senator Ike Ekweremadu, Wife remanded as UK Court denies them bail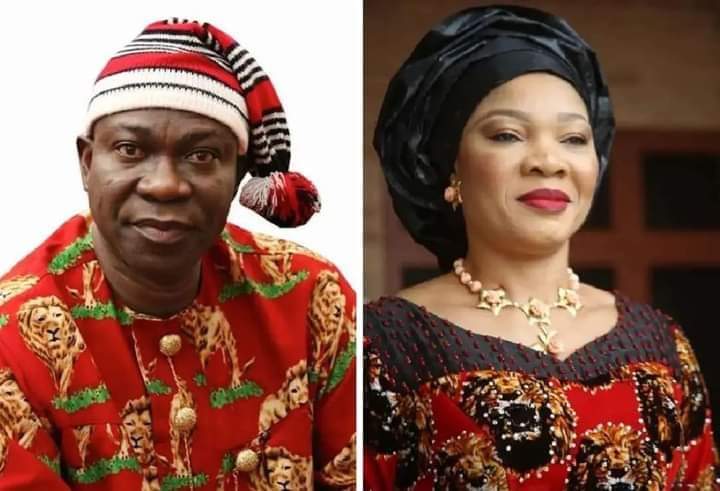 An Uxbridge Magistrates' Court in the United Kingdom did not grant bail to Ike Ekweremadu, former Deputy Senate President, and Beatrice, his wife, who were apprehended over attempted harvesting of organs.
It was gathered that the Nigerian couple was detained by the Metropolitan Police when they tried harvesting an unnamed child's organs.
When the Senator was arraigned on Thursday, the court refused to grant him bail but ordered that he should be remanded till July 7
The Metropolitan Police while confirming the arrest said in a statement that the pair were charged to court on Thursday following an investigation by the police' specialist crime team.
"Beatrice Nwanneka Ekweremadu, 55 (10.9.66) of Nigeria is charged with conspiracy to arrange/facilitate travel of another person with a view to exploitation, namely organ harvesting," the statement read.
"Ike Ekweremadu, 60 (12.05.62) of Nigeria is charged with conspiracy to arrange/facilitate travel of another person with a view to exploitation, namely organ harvesting.
They have both been remanded in custody and will appear at Uxbridge Magistrates' Court later today.
"A child has been safeguarded and we are working closely with partners on continued support."
Conditional Cash Transfer: Lagos flags off distribution of ATM card, activation pins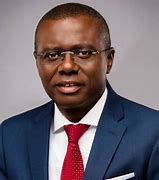 Lagos State Government on Thursday flags off distribution of ATM cards and activation pins to beneficiaries in continuation of conditional cash transfer programme.
Speaking at the event which took place at Agege Local Government, Agege, Lagos, Commissioner for Wealth Creation and Employment, Hon.Mrs. Yetunde Arobieke, appreciated the Federal Government through the National Cash Transfer Office(NCTO), under the Office of the Federal Ministry of Humanitarian Affairs, Disaster Management and Social Development (FMHADMSD), who has the mandate to develop humanitarian policies, provide effective co-ordination of national and International Humanitarian interventions, ensure strategic disaster mitigation, preparedness and response and manage the formulation and implementation affair, focused social inclusion and protection program in Nigeria.
She recalled that she was elated that CCT beneficiaries in Lagos State have received the bi-monthly cash stipends from the programme and have been availed with the much needed capacity skills through the Savings and Group Mobilisation (SGM) training, which have been in no small measure of immense benefits to their livelihood, which culminated in the result of the success stories that have been shared across the targeted LGAs /LCDAs.
"It would be recalled that the Federal Government in partnership with the World Bank, established National Social Safety Nets Project (NASSP), have played a pivotal role to help end extreme poverty and promote shared prosperity with a view to ameliorate the lives of the citizenry. The NASSP Project Development Objective (PDO), is to provide access to targeted transfers to poor and vulnerable households under an expanded National Social Safety nets system", Arobieke said.
She further maintained that the National Cash Transfer Office under NASSP, was given the mandate to implement the Federal Government conditional cash transfer, also known as Household Uplifting Programme.
"The programme since inception has successfully paid beneficiaries via transparent and accountable means that enables the NASSPS programme pay beneficiaries at their doorstep through Payment Service Provisions (PSP)", Arobieke said.
She also acknowledged the President, Federal Republic of Nigeria, President Muhammadu Buhari and the Governor of Lagos State, Mr Babajide Sanwo-Olu, for being a father of the nation and as well as a proactive governor for putting the programme in place with his audacious vision of lifting 100 million people out of the poverty net in Nigeria .