How Buhari Marked 79th Birthday In Turkey – Garba Shehu
President Muhammadu Buhari cut a birthday cake moulded in national colours to start the day on his 79th birthday, Garba Shehu said.
After cutting the cake, the President's spokesman said his principal went straight to chair a planning meeting with officials in his delegation and, thereafter, drove to the Dolmabahce Palace for a meeting with his Turkish counterpart, Tayyip Recep Erdogan.
In response to the tributes, President Buhari said he would put in his best for Nigeria until the last day when in 2023 he hands over to a successor and returns to his farm to tender crops and livestock.
"I thought that being away from Abuja I will escape these things," he was quoted as saying in a statement on Friday by his spokesman. "The Guards Brigade had written to tell me what they wanted to do on this day. Now here you are doing this far away from home.
"I look forward to the year 2023 when I finish, to go home to take charge of my farm. Between now and that time, I will do the best that is possible to advance the interest of the nation and its people and carry out my duties as prescribed by the Constitution."
As he stepped out of his suite moving to the meeting room, Shehu said the President met a surprise line-up of the Nigerian delegation with a cake decorated in the country's national colours.
The group broke into a chorus, as they began chanting "Happy Birthday, Mr President."
The Minister of Foreign Affairs, Geoffrey Onyeama, and the Ambassador of Nigeria to Turkey, Ismail Abba, spoke on behalf of the delegation.
They congratulated the President on the work he was doing for Nigeria and wished him a happy birthday, many healthy years ahead, and the energy to give his best to the nation.
Onyeama noted, in particular, that President Buhari has continued to have a good run with his health, getting better and more active with time.
Senate President greets former President Ibrahim Babangida @81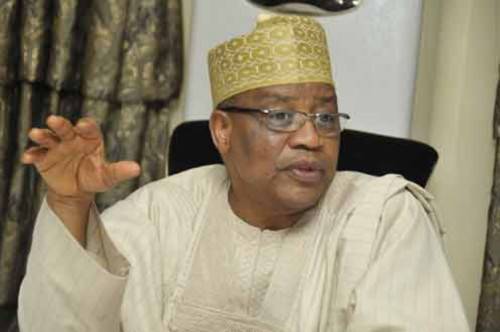 The President of the Senate, Ahmad Lawan, has sent his felicitations to former President Ibrahim Babangida on the joyful occasion of his 81st birthday.
Lawan congratulates the elder statesman for marking the day in good health and peace of mind.
"I felicitate our elder statesman, former President Ibrahim Babangida, as I join members of his family, friends and associates in rejoicing with him on the auspicious occasion.
"We thank the Almighty Allah for keeping him in good health after his great accomplishments in the service of our beloved country, Nigeria.
"I pray Allah to grant him many more of this day so that our nation may continue to draw from his wealth of knowledge,  wisdom and experience," Lawan says.
The Senate President wishes the General a happy birthday and many happy returns of the day.
Abuja Stands Still as Lawan Leads Senators, Others to Celebrate Bamidele @ 59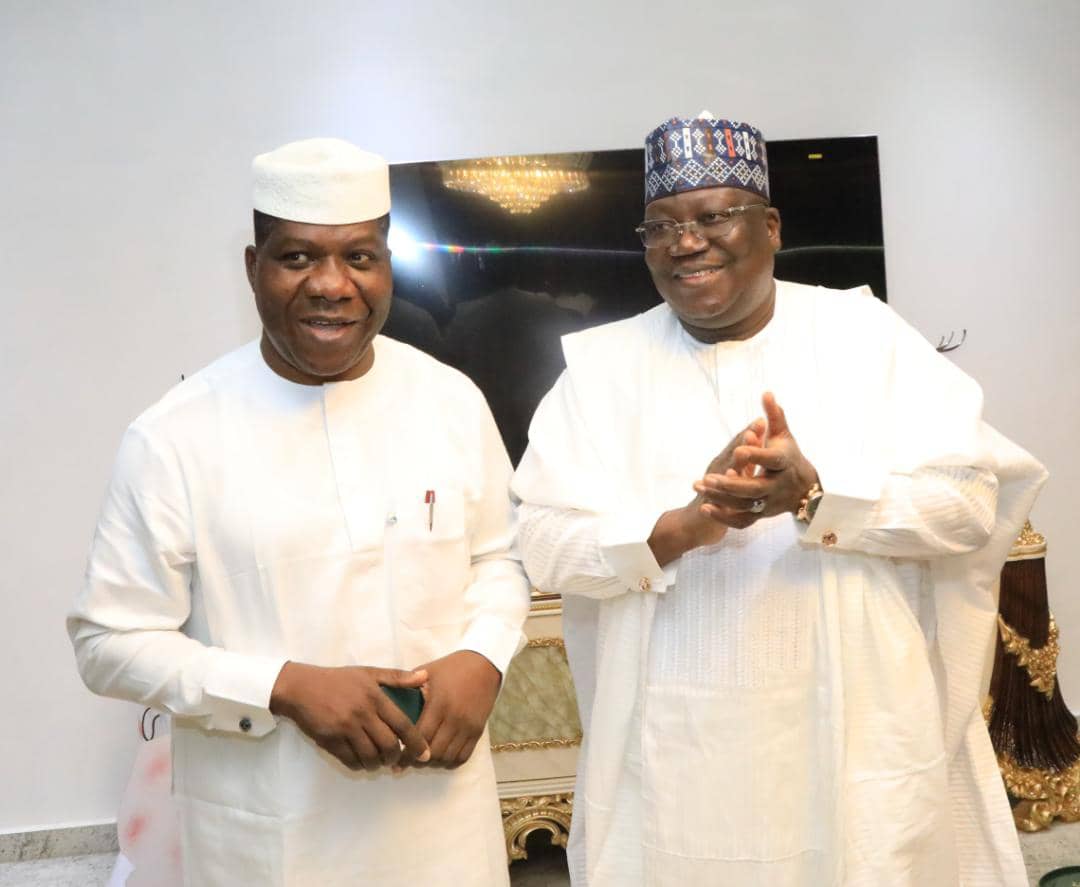 The President of Nigerian Senate, Ahmad Lawan on Friday evening led some of his  colleagues and other eminent personalities  to celebrate 59 years birthday celebration of Senator Michael Opeyemi Bamidele in Abuja , the Federal CapitalTerritory.
Senator Lawan arrival with other dignitaries at the venue of the event kicked off the colourful birthday dinner despite the evening showers.
Among the Senators who attended the celebration party were Minority Leader of the Senate, Senator Philip Adudua, Jubril Barau,( Chairman, Senate Committee on Appropriations) Tolu Odebiyi, Kola Balogun,
Michael Ama Nnachi and Senior Special Assistant to President on National Assembly Matters (Senate), Senator Babajide Omoworare.
Also, A member representing Ado Ifelodun/Irepodum Federal Constituency, Hon. Steve Fatoba was also in attendance to celebrate with Senator Bamidele.
The Clerk of Senate Committee on Judiciary, Human Rights and Legal Matters, Hajia Fatimo Abba Jiddum led staff of the committee to the dinner marking 59th birthday celebration of Senator Bamidele.
Senior National Assembly Staff, Captains of Industry, members legal luminaries, friends and family were on ground to add colour to the celebration in Abuja.
Similarly on same day some supporters of Senator Opeyemi Bamidele in Ekiti Central Senatorial district held series of programmes for the Ekiti born politician with  Reception in his country home , Iyin-Ekiti , visit Erelu Adebayo motherless Children home and held Jumat Service in honor of the celebrant at Iyin-Ekiti.
Speaking with Journalists, Senior Legislative Aide to the Senator, Hon Bunmi Oguntuase described Senator Michael Opeyemi Bamidele at 59 as leader who had impacted lives of people of Ekiti and beyond.
" My experience with him in the past three years has shown that Senator Bamidele is a leader that listen, always ready to help and  we calls him promise keeper because is a man of his word".
Excited Senator Bamidele thanked the well wishers both in Abuja and Iyin-Ekiti and across the globe for show of love at his 59 years birthday and also thanked the almighty God for his blessing over his life for the past 59 years.
The highlights of Senator Bamidele 59th birthday celebration in Abuja include Prayers, cutting of Cakes and presentation of gifts.
Oyetola greets wife on her birthday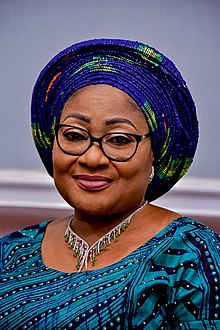 Governor of Osun, Mr. Adegboyega Oyetola, has joined family and well-wishers of his wife and Osun First Lady, Mrs. Kafayat Olaitan to celebrate her on her birthday and their wedding anniversary.
In a statement signed by his Chief Press Secretary, Ismail Omipidan, Oyetola described the wife as a leading inspiration to girls and women in Osun in particular and the country at large.
Oyetola further said: "Today, I celebrate your humility, your love for people, your passion for humanity and your kindness towards the larger society, especially the vulnerable, the women and the girl child who you champion through your pet project, the Ilerioluwa Development Initiative.
"We thank the Almighty Allah for His Divine Grace and Mercy in the last six decades plus two of your life and His Guidance, Direction and Provision since He joined us together, 39 years ago. Happy birthday to you, Olaitan."