AMCON set to Publish Debtors' List in January 2022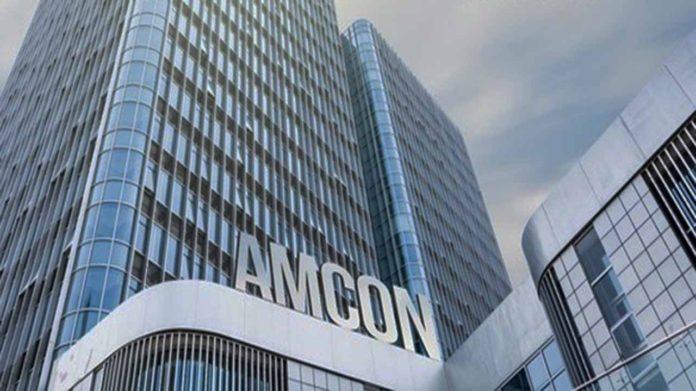 The Asset Management Corporation of Nigeria (AMCON) has concluded arrangements to publish the full list of the names of individuals, institutions as well as their Directors on its Non-Performing Loans (NPLs) portfolio in national newspapers.
AMCON, in a statement on Monday says it may publish debtors' list as required by Nigerian lawmakers in January 2022.
Recall that the Chairman Senate Committee on Banking, Insurance and other Financial Institutions, Senator Uba Sani (Kaduna Central) last week directed AMCON to publish again, the names of all debtors including prominent Nigerians who are frustrating the effort of AMCON at fulfilling its debt recovery mandate.
But as a responsible corporate citizen, the Management of AMCON led by Ahmed Lawan Kuru, as MD/CEO may have given the debtors thirty days beginning from December 6, 2021, to January 5, 2021, to come forward with a repayment proposal or risk the embarrassment of having their names in the media spaces as recalcitrant debtors as directed by the 9th National Assembly of the Federal Republic of Nigeria.
Recall that AMCON is saddled with the statutory responsibility of recovering all troubled debts owed the Corporation through the purchase of Eligible Bank Assets (EBAs) from Eligible Financial Institutions (EFIs) during the different phases of EBA purchases when the Federal Government established AMCON in 2010.
Consequently, the AMCON Act Section 50B. (1) as amended states, "Notwithstanding any rule or contractual obligation as to confidentiality, the Corporation may publish, in the national daily newspapers, a list of debtors that have failed to meet their debt or other repayment obligation to the Corporation in connection with any Eligible Bank Asset acquired by the Corporation…"
Only recently, the AMCON CEO told both the Federal House of Representatives and the Senate that the non-performing loan portfolio of AMCON is currently N4.4trillion, with about 83 per cent of the debt owed by just 350 debtors.
AMCON will not be blamed for having taken the pain to warn the debtors ahead of the planned publication. AMCON Head of Corporate Communications Jude Nwauzor said the Corporation will have no choice but to carry out the directive of the National Assembly and therefore.
Double trouble for Ahmed Idris: arrested by EFCC, suspended by Minister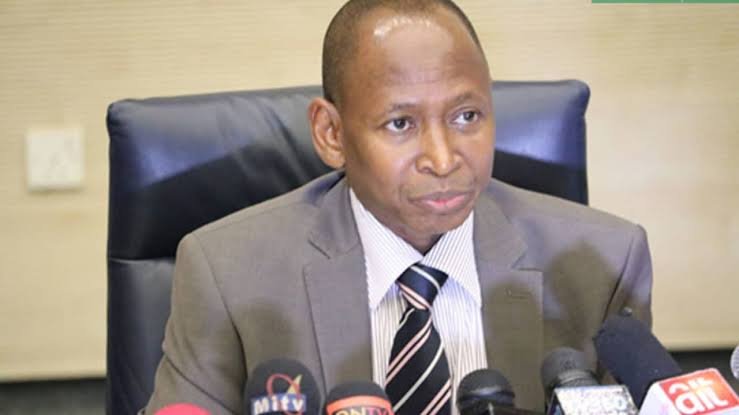 The Accountant General of the Federation, Ahmed Idris has been directed to proceed on indefinite suspension over alleged laundering of N80 billion.
Idris, was suspended on Wednesday by Zainab Ahmed, the Minister of Finance, Budget and National Planning.
In a letter dated May 18, 2022, the minister said the suspension "without pay" was to allow for "proper and unhindered investigation" in line with public service rules.
Ahmed Idris, was on Monday arrested by the Economic and Financial Crime Commission (EFCC). over alleged diversion and laundering of N80 billion.
Wilson Uwajaren, Head of Media and Public Information of the EFCC, stated that verified intelligence reports showed that Idris raked off the funds through bogus consultancies and other illegal activities using proxies, family members and close associates.
Uwujaren added that the funds were laundered through real estate investments in Kano and in Abuja.
According to EFCC, Idris was arrested after he failed to honour invitations by the Commission to respond to issues connected to the fraudulent acts.
NEPC, 13 trade promotion organisations shortlisted for WTOP award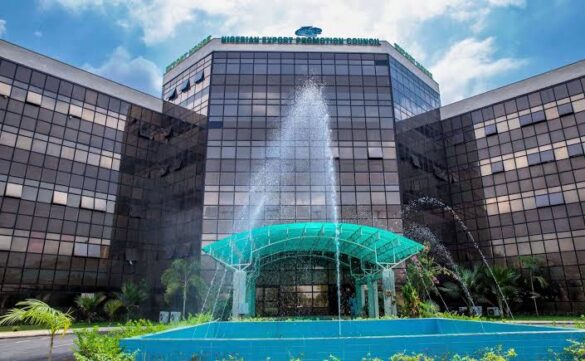 The Nigerian Export Promotion Council (NEPC) has been nominated along side 13 other Trade Promotion Organisations (TPOs) for the 2022 World Trade Organisation (WTPO) Awards for Excellence in Trade Promotion.
A statement released on Monday by Ndubueze Okeke Head, Corporate Communications of the NEPC, it said Nigeria is poised to clinch the "Best Use of a Partnership".
He said the NEPC has been shortlisted along with Apex Brazil, Jamaica Promotion Corporation, Qatar Development Bank-Tesder and Saudi Export Development Authority.
The WTPO Award which is scheduled to hold on 17th May, 2022 in Accra, Ghana is open to all national TPOs.
The statement also said, "NEPC acknowledged WTPO as it recognizes excellence in providing trade support to Micro, Small and Medium Enterprises MSMEs to become competitive in international trade.
"In 2018, Nigeria, through NEPC won the award for the 'Best initiative to Ensure that Trade is Inclusive and Sustainable".
The NEPC won that category with its Zero to Export initiative which builds capacity of would-be exporters and SMEs on export procedures and documentation as well as provide practical training on product sourcing and market access.
The NEPC said that the initiative had trained 560 SMEs.
The International Trade Centre Executive Director, Pamela Coke-Hamilton said, "At a time when small firms have been hit by supply chain disruptions, climate change crises and other socio-economic challenges, it important to show inspiring models that connect small firms to Trade opportunities that are Inclusive and sustainable".
The Executive Director/Chief Executive Officer of NEPC, Dr. Ezra Yakusak will represent Nigeria at the Award Ceremony.
The statement further said, Austria, Canada, Malaysia, Tanzania is competing in the "Best use of Information Technology", while Sri Lanka, Republic of Korea, Netherlands and Zimbabwe will compete for the "Best initiative to ensure that trade is inclusive and sustainable category".
Skils acquisition: ITF, Sightsavers train 32 physically challenged on 8 set of skills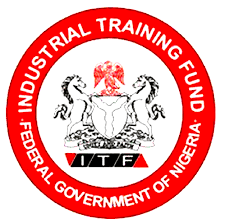 In fulfilling its mandate of promoting skills acquisition in the country, the Industrial Training Fund (ITF), in partnership with Sightsavers, an international non-governmental organization that promotes disability rights have trained and graduated 32 Nigerians on different skills.
The skills include, computer hardware, event management, catering, phone repair, photography and poultry management.
Sir Joseph Ari, Director General of the ITF, at the graduation ceremony in Abuja on Thursday, said that the agency has made the training of physically challenged persons a priority.
He said "Among the the 34 that started the training only 2 couldn't continue, therefore making the graduands 32.
"There is a physically challenged Act today in Nigeria, therefore as an agency thatt caters for the growth and development of youths and women through skills acquisition, we have decided to focus on our attention on the physically challenged so they can acquire different skills and contribute their quota to national development because we believe there is ability in disability,"
Yahaya Manu, Area Manager, ITF Kaduna, who reppresented Ari, also charged the graduands to make good use of their start up parks provides to them by the agency.
"Now that you have acquired these special skills, I urge you to deploy it into judicious use so you can contribute your quota to the growth and development of the country, because the ultimate aim of this training is to reduce youth unemployment,, and the agency is always committed to support the physically challenged in any capacity" he further stated.
On his part, the country director of Sightsavers Nigeria, Dr. Sunday Isiyaku, said the rationale behind their partnership with the ITF is to transform the labour market system to be disability inclusive.
"We are building the disability confidence of employers, job readiness of young persons with disabilities and supporting government agencies to ensure their programs promote disability inclusive economic empowerment.
"While we have trained hundreds of persons with disabilities on soft and digital" skills, preparing and connecting them to formal job, we decided to partner with ITF to empower the graduates today in vocational training and prepare them for entrepreneurship," he said.
He said the courses were carefully selected for the disability persons due to its relevance to the labour market while admonishing the graduands to apply the knowledge they have gathered during the training to start their business.