Army Says 'No Cause For Alarm' As Explosions Rock Maiduguri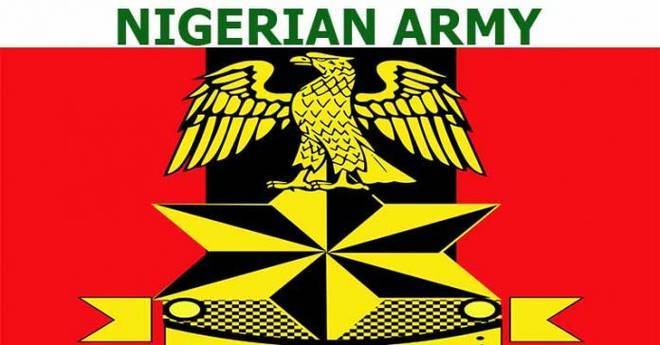 The army has said there was no need to panic after explosions rocked some communities in Maiduguri, the Borno State capital.
In a statement signed by spokesperson Brigadier-General Onyema Nwachukwu, the army described the attack as a "security breach by suspected Boko Haram (BH) and Islamic State of West Africa Province (ISWAP) terrorists who made futile attempt to maintain potency early this morning, 4 December 2021, with explosions in the outskirt of Maiduguri Metropolitan Council."
The explosions reportedly hit Gomari community and 1,000 Housing Estate in Maiduguri but no deaths were reported.
"This unfortunate incident has caused some level of damage and apprehension in residential areas. Although, no life was lost, sadly a minor sustained injury," the army said.
"Ground troops in conjunction with the Air Component of OPHK responded swiftly and dominated the area with ground and air interdictions that successfully neutralized the threats and infiltration attempt by the terrorists.
"The general public are urged not to panic as troops are on ground and aggressively dominating the city to effectively take out any perceived threat.
"The good people of Maiduguri are equally enjoined to go about their normal socio economic activities and provide actionable information on the movement of these criminal elements."
Saturday's attack comes a day after seven soldiers were reportedly killed by ISWAP jihadists near a base at Rann, close to the Cameroonian border.
In February, at least 17 people were killed and 43 others injured when ISWAP fighters fired multiple rockets on Maiduguri.
The terrorists have also blown up electricity towers on several occasions, plunging the city into darkness for months.
On February 23, 2019, a soldier was killed and 20 others wounded when Boko Haram launched 13 rocket attacks on Maiduguri hours before voting began in Nigeria's presidential election.
Over 40,000 people have been killed since the Boko Haram insurgency began 12 years ago and more than two million are displaced from their homes.
Borno State Governor, Babagana Zulum, visited the scene of the explosions on Saturday and sympathised with those affected.
"It seems the insurgents came very close to the town, the military has to wake up and ensure adequate surveillance," Zulum said.
This is something that we can avert its occurrence. For the insurgents to have come such close to fire rockets, I think there is something wrong that we should have to check.
"We have to fortify Maiduguri town, we have to ensure adequate patrols on a daily basis to avert future attacks.
"It is very sad and unfortunate we have to witness this kind of attack at this time."
Suspects Linked To Owo Church Massacre Arrested – General Irabor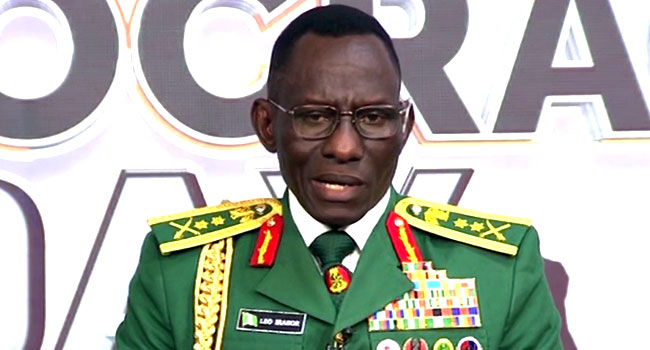 The Suspects Linked to terror attack on the Saint Francis Catholic Church in Owo, have been arrested.
The Chief of Defence Staff, General Leo Irabor disclosed this on Tuesday during a parley with executives and editors of media organisations in Nigeria.
General Irabor said the attackers were arrested during joint operations involving the Armed Forces, the Department of Security Services (DSS) and the police.
About 40 people were killed when the gunmen stormed the church on June 5, opened fire on the congregation, and also detonated explosives as the worshippers scampered for safety.
Earlier, operatives of Amotekun Corps in Ondo State had arrested some suspects in connection with the killings.
Briefing journalists in Akure on June 23, the state Commander of Amotekun, Adetunji Adeleye, expressed assurance that all the attackers of the worship center would be apprehended.
Adeleye, however, did not give the actual figure of the suspected terrorists arrested.
"As regards the Owo incident, we have recovered the last vehicle they used for that operation and we made some arrests and we have also recovered some vital things which we are working on," he said.
"A number of people have been arrested concerning the Owo issue as well as a well number of equipment. On that day, we pursued them to the point that we recovered the vehicle and we are still pursuing them We have told you that until we get to the root, I can assure you that the perpetrators and their sponsors will be brought to book."
Gunmen Kidnap Three Children In Kogi, Demand N100m Ransom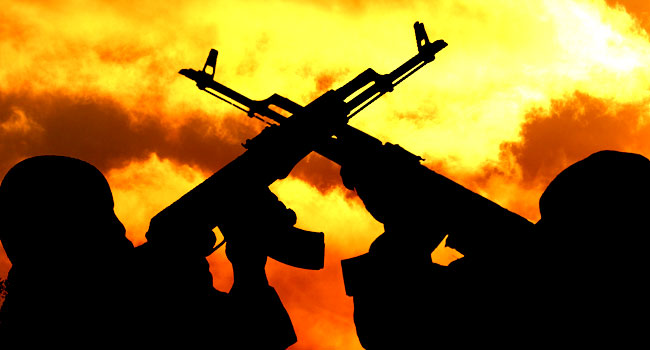 Gunmen have kidnapped three underage children in Ajaokuta Local Government area of Kogi State, asking for ransom of N100m.
 
The Police Public Relations Officer of the Kogi State Command William Ayah confirmed the abduction on Friday.
In a statement, he said the Commissioner of Police in the state Edward Ebuka has deployed operatives of various police anti-kidnapping units in collaboration with vigilantes and hunters to trail the kidnappers in order to rescue the children and bring the perpetrators to book.
The three children whose ages ranged from three, five, and ten years were on Wednesday evening around eight o'clock kidnapped at their resident, Kaduna Estate Ajaokuta Steel Township complex, by yet-to-be-identified gunmen
Eyewitness reports revealed that the kidnappers who were fully armed with guns shot sporadically to scare residents away before they abducted the children.
A family member who wants anonymity disclosed that the gunmen on Thursday morning contacted the family and demanded N100m as ransom.
The incident is coming days after gunmen killed three policemen and five vigilantes at Jida-Bassa also in Ajaokuta Local Government Area of Kogi State.
But, as part of measures to curb the incessant security challenges in Kogi State, the state governor Yahaya Bello ordered the closure of all brothels and banned the use of facemasks in public places for proper identification.
Imo Killing: Fish out perpetrators, Northern Elders task security agencies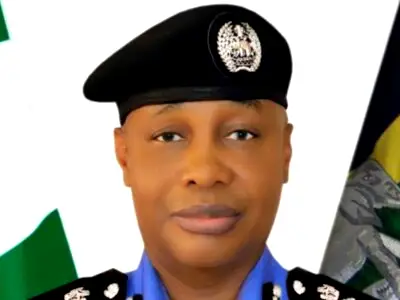 The Northern Elders Forum, NEF, has condemned the murder of eight people suspected to be migrants from the North by yet-to-be-identified gunmen in Owerri West Local Government Area of Imo State.
The Arewa elders also asked on the security agencies to fish out the perpetrators of the killings in the state.
NEF's Director, Publicity and Advocacy, Dr Hakeem Baba-Ahmed, in a statement on Friday said: "We are deeply concerned over rising cases of profiling, targeting and killings of Northerners in many parts of the South.
"The recent murder of Nigerians in Imo State, apparently on suspicion that they were northerners, is one incident among many recent ones that involve harassments, illegal arrests, attacks and killings of Nigerians from the North.
"It would appear that groups that target northerners draw inspiration from the silence of leaders and the absence of appropriate response from security and other law enforcement agencies.
"The Forum draws attention once again to the dangers  of these escalating incidents and provocations.
"The impression that northerners are fair game for groups and organizations in the South is forcing northerners to exercise their rights to travel and live peacefully in any part of Nigeria only under great danger and fear.
This is intolerable and unacceptable.
"The Forum demands that governments, communities and law enforcement agencies protect northerners living in the South.
"It demands clear and emphatic condemnation from leaders, elders and communities  who understand that the welfare and security of all citizens are vulnerable to the degree that other citizens  are unsafe in certain parts of the country.
"We serve notice that the North will use the degree to which contestants  for political office speak in clear terms in condemnation of these attacks on northerners as a yardstick for our support of candidates and parties.