Muhammadu Buhari Mother, Child Hospital commissioned in Yobe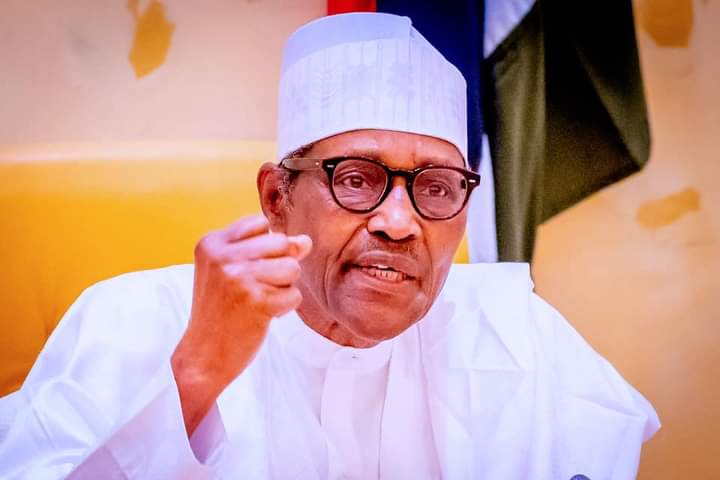 ***Skills Acquisition Center named after Ahmad Lawan
The President of the Senate, Ahmad Lawan at the weekend commissioned a 120-bed capacity Mother and Child Hospital named after President Muhammadu Buhari.
The health facility which was facilitated by the Senate President was constructed by the Federal government through the Office of the Senior Special Assistant to the President on Sustainable Development Goals(OSSAP-SDGs) and located in Gashua, Yobe North Senatorial District of Yobe State.
A Skills Acquisition Center constructed by OSSAP-SDGs and donated to Umar Suleiman College of Education, Gashua was also commissioned at the weekend by the Senate President.
The College Authourities decided to name the center as Senator Ahmad Lawan Center for Entrepreneurship.
Speaking at the Commissioning of the Mother and Child Hospital on Saturday, the Senate President described the event as epoch making.
"Today marks another very important epoch making event, a very positive historical development for us in this part of Nigeria.
"Today as we are all gather here, we have come to officially commission the Mother and Child Hospital and it is my privilege to name this very important Mother and Child Hospital in Gashua as Muhammadu Buhari Mother and Child Hospital, Gashua because President Muhammadu Buhari has made very positive difference in the lives of people of this particular Senatorial District and Yobe State in general.
"We have never had a very good attention from the Federal government like this time around and therefore this is the least we can do to remember President Muhammadu Buhari and we are trying to do more and more to keep him, his name and legacies in our mind for as long as we live.
"This hospital is one of many that the SDG and indeed the Federal government of Nigeria is building across the country. This is because of the belief of this administration led by President Muhammadu Buhari for providing special facilities like this on health particularly for the welfare and wellbeing of our people.
"This is Mother and Child Hospital and therefore the focus is to reduce the mortality rate in child birth and other things that are related.
"So this hospital, from the moment it will start operation hopefully from today, will be one hospital that we hope will provide all the opportunities for all the facilities here, state of the earth facilities, to take care of our mothers and children in this part of Nigeria.
"It is located in Gashua of course, but the services that it will provide will be available to people across the state particularly and I believe even up to Jigawa State our neighbour here.
"This is in keeping with our belief that when we represent our people, we must always remember to represent there needs and health facility is one of the needs of our people.
"Let me at this point say that what we do here is just to complement what Yobe State government has been doing. We have had legacy projects from past administration led by Governor Ibrahim Geidam. He did quite well. Our Hospitals were rehabilitated and now completed by Governor Mai Mala Buni.
"Therefore what we do is to provide some kind of support to what our state Governor has been doing and I am sure that this partnership is very essential, that all levels of government should be aiming at providing succor and reliefs to lives of the people it governs.
"I congratulate Yobe State Government for doing so much in the areas of health and I want to assure Yobe State Government that those of us who represent you at the national level, National Assembly particularly, we are going to remain focused in ensuring that we also attract facilities like this to make what our State Government is doing to have maximum and total impact in a very positive way in the lives of our people," Lawan said.
The Senate President charged his people to take ownership of the facility by providing adequate watch and monitoring of the health facility and keep eyes on those manning the place to ensure that the right things are being done there.
"I want to assure the community and that on my part, I will continue to play the role of monitor even when I leave office.
"Like Oliver Twist, I want to thank the OSSAP-SDGs for giving us this and for what you are doing in Damaturu. But we wouldn't mind to get more after Damaturu. Maybe in Potiskum and the other part of the state like Geidam. If we can get more budget, we will appreciate but on the whole and I want to say that what you have done will have very positive impact in the lives of our people here in Yobe North and in Yobe State generally and indeed the country," Lawan said.
The Senior Special Assistant to the President on Susteanable Development Goals, Princess Adejoke Orelope-Adefulire said the health facility was just one of the many that had been been built or were being constructed across the country.
At the Skills Acquisition Center, Lawan said it was a testimony to the Buhari government to provide opportunity for the youth to be self reliant and live a decent life.
"As an administration, President Muhammadu Buhari believes that our teaming youth particularly should be self reliant, they should be given the required skills to ensure that they live a very decent life and this Skills Acquisition Center is a testimony to that fact.
"This is now donated to Umar Suleiman College of Education and their Department of Entrepreneurship Development will be in charge. We expect that students of this Institution who will like to acquire some practical skills will benefit from training they will get here.
"We also believe that students from elsewhere outside of this Institution will also be beneficiaries but we expect that this Institution, this centre should be able to provide certificate courses to our youths who may not necessarily be students in the college or indeed in anywhere and I have already approved that the SAIL Foundation, which is my foundation, will work with this Centre and the college authourities to ensure that we get some of our youths to be trained and be given some kind of start-up for them to earn a very decent living.
"So I believe that this is going to make a very positive and progressive impact in the lives of the people of this part of this country," Lawan said.
The Senate President expressed his gratitude and that of his people in gratitude of the people in Yobe North to "our very hard working, patriotic President who believes that Nigeria must be better and I want to also commend the office of the Senior Special Assistant to the President on the Sustainable Development Goals(SDG) particularly the Senior Special Assistant herself for ensuring that the completion of this Centre was done in a very good time and today it is a very good day for us and indeed the people of Yobe North are very grateful."
Senate passes bills to establish Medical Centres in four states, amend Teaching Hospitals Act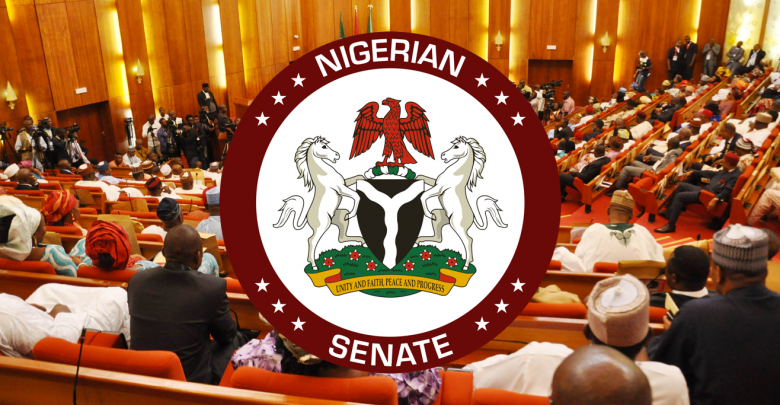 The Senate, on Tuesday, passed four bills to establish Federal Medical Centres in four states of the federation.
The medical centers will be established in Osogbo, Osun State; Onitsha, Anambra State; Gada, Sokoto State; and Ijebu-Ode, Ogun State, respectively.
The passage of the bills to establish the Medical Centres followed the consideration of four separate reports by the Committee on Health (Secondary and Tertiary).
Chairman of the Committee, Senator Yahaya Oloriegbe (APC, Kwara Central), in his presentations, said the Centres would be equipped with facilities for diagnostic treatment and rehabilitation at the tertiary levels.
According to him, they would also serve as Centres for training of health professionals and conduct advance health research.
In a related development, the Senate, on Tuesday, passed a bill to amend the Teaching Hospitals (Reconstitution of Boards, etc.) Act 2004.
Oloriegbe, in a separate presentation on a report by the Committee on Health (Secondary and Tertiary), explained that the amendment to the Teaching Hospitals Act, seeks to give full legislative recognition to the Federal University Lokoja Teaching Hospital.
"Mr. President and Distinguished Colleagues, every Institution needs to be backed by an enabling law.
"It is against this background that this bill is before the chamber.
"As at today, training facilities in the health sector are inadequate for the current population and projected population growth for Nigeria, currently out at 3 percent per annum.
"Therefore, establishing the Federal University Lokoja Teaching Hospital will address this gap among others", Oloriegbe explained.
He added that the bill seeks to amend the First Schedule to the Principal Act to include the Federal University Lokoja Teaching Hospital.
"By this amendment, it creates a legal backing for the Federal University Lokoja Teaching Hospital", he said.
The four bills to establish the Federal Medicam Centres, and the Bill to amend the Teaching Hospitals Act 2004, were all passed by the chamber during plenary, after a clause-by-clause consideration by the Committee of the Whole.
Malaria Killed Over 602,000 People In Africa Last Year – WHO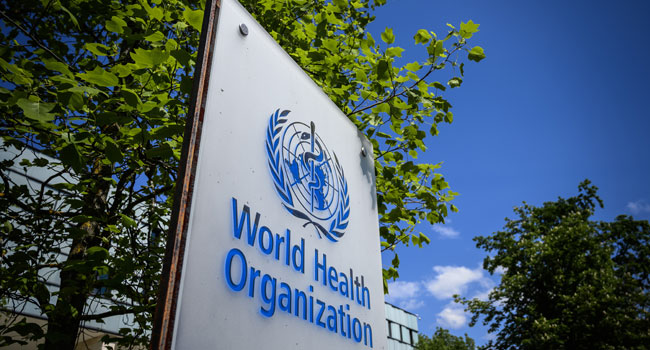 No fewer than 602,000 people died of malaria across Africa last year, an official of the World Health Organisation (WHO) has said.
Dr Matshidiso Moeti, WHO's Regional Director for (more…)
Snakebite victims flood hospitals as cost of anti-venom drug soars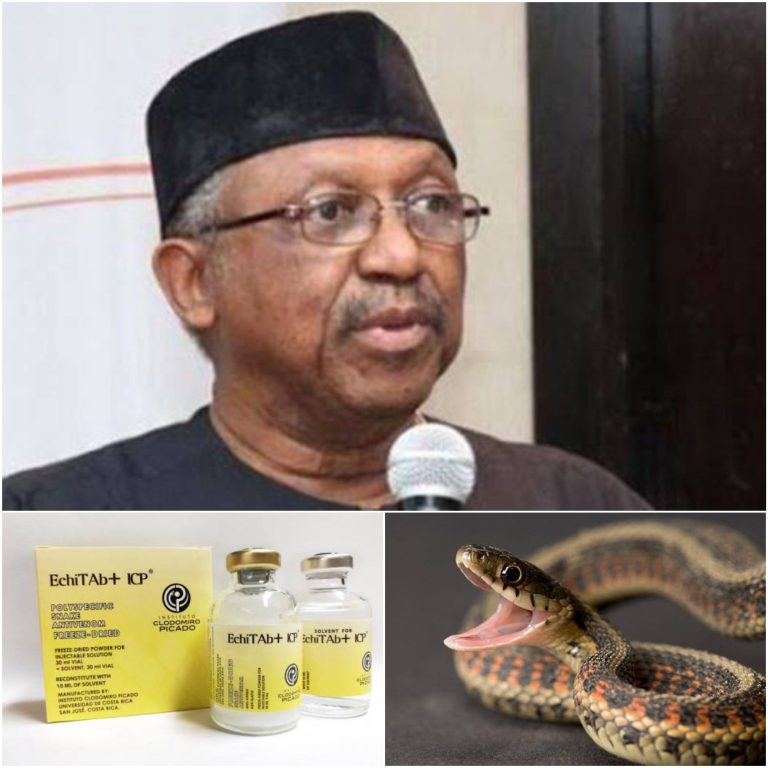 Victims of snakebites are flooding treatment centres across the country as the scorching heat forces the reptiles out of their holes into bushes, farms, roads and peoples homes in search of fresh air.
The News Agency of Nigeria (NAN) reports that states worst hit include Gombe, Plateau, Borno, Benue, Taraba, Nasarawa and Bauchi, with herders, farmers and rural dwellers mostly the victims.
Our correspondents, who visited some snake treatment centres, found that most of the patients were on the floor with medics complaining that facilities were being overstretched.
The situation of the victims appeared worsened by the sharp rise in the cost of the usually imported Anti-Snake Venom (ASV), following the high cost of foreign exchange.
With a vial of the Echitab drugs – the brand of ASV that cures bites from snakes in Nigeria – going for more than 55,000, stakeholders have heightened calls on the Federal Government to support the Echitab Study Group in Nigeria to produce the vaccine locally to lower production cost.
At Snakebites Treatment and Research Centre, Kaltungo in Gombe State, Dr Sulaiman Mohammed, its Principal Medical Officer, told NAN that about 300 patients had been admitted from January to date.
He attributed the sharp rise in the number of cases to the hot weather.
"The heat is at its peak; this period is usually the peak season of snakebites," he told NAN.
He said that some were treated and discharged while four deaths had been recorded .
Giving a breakdown, he said that 69 patients were admitted in January while 79 came in February.
According to him, more than 135 have been admitted in March with the figures increasing by the day.
"The figures are usually high in March which is the onset of rainy season; on the average, we receive a daily average of nine victims or more."
He said that the victims were mostly peasant farmers and cattle rearers because "they normally enter bushy areas".
According to him, most of the patients come from the North-Eastern States to access the treatment.
He explained that most of the victims were bitten by carpet vipers, "the snake that bites without warning; once you are close it, it will strike".
"Other snakes like puff adder and cobra will show you the sign and will not bite unless provoked. If you are smart, you leave the place quickly," he explained.
He said the centre currently has some ASV supplied to it by the North East Development Commission (NEDC).
"We received 2,000 vials from NEDC which we give free to patients. It should last for sometime.
"Last year a vial was N40,000. It is far beyond that now," he said.
He listed some of the challenges the centre was confronted with, to include inadequate manpower as the number of patients far outnumber the staff strength.
Another challenge was the late arrival of patients for medical attention.
"Some victims spend days at home taking herbs and only remember the hospital when the condition becomes critical.
Most times they arrive too late as the venom would have gone deep into the system.
"Such patients take considerable number of ASV vials unlike those that come early that may require just one or two vials.
"Once the patient comes early, especially the very day he was bitten, he will get better within five days and be discharged.
"If a person bitten by a snake, especially carpet viper, decides to stay at home for some days before coming to the hospital, blood will be coming out in all the opening in his body.
"If he comes late, besides the ASV, he will definitely need blood and the cost of taking care of such patients will be much," he said.
He regretted that herbalists, who know that herbs will not work, still keep the ignorant victims just to exploit them.
He appealed to rural dwellers, especially farmers and herders, to always wear rain boots and hand gloves to protect themselves against snakebites.
"Such precautions will reduce the high incidences of snakebite and save them the cost of medical bills," he said.
Mohammed emphasised the need for local production of ASV.
"The Echitab drug is produced in England and Costa Rica after the venom is extracted from the snakes here.
We can transfer that technology here and produce the drug locally.
"If we can do that, the drug will be cheaper. We have the raw materials, we can do it," he said.
At the Zamko Comprehensive Medical Centre, a specialist snakebite treatment centre in Langtang, Plateau State, NAN met a similar situation of rising cases of snakebites.
At the rural medical outfit owned by the Jos University Teaching Hospital (JUTH), Dr Nyam Azi, a medical officer, told NAN that a vial of ASV, which cost between N23,000 and N25,000 in 2021, had risen to N50,000 or even more.
"The price of ASV is almost double its former cost owing to the rise in dollar rates and scarcity.
"Considering that it is peasants that are mostly affected, N50,000 per vial is too heavy.
"It is a hard situation especially coming at a time when a high number of cases are being recorded."
Azi revealed that the health facility records more than 20 cases per week and attributed the high figure to the heat season usually one of the peak periods of snakebite cases in the area.
He said that victims come from Benue, Taraba and Nasarawa States.
The physician lamented the current scarcity of the Echitab ASV which he said was so far the only proven vaccine for the species of snakes in Nigeria.
He added that the situation was worrisome as patients required four or more doses for standard treatment.
"The standard dose a patient requires is four vials of polyvalent or one vial of monovalent, while some patients require even more," he said.
Azi urged government to resume subsidising the ASV for victims to ease their sufferings.
He urged government and private organisations to train health workers in the treatment and management of snake bites to minimise mortality or limb loss.
Reacting to the situation, Prof. Abdulsalam Nasidi, Chairman, Echitab Study Group in Nigeria, said that a vial of ASV costs N55,000 and blamed that on the rising cost of foreign exchange.
"This price will keep growing dependent on Naira fluctuations," he told NAN.
He, however, said that efforts toward local production of ASV had reached an advance stage.
"The Federal Government is fully supportive of the efforts. The Federal Ministries of Health, Industry and Commerce, as well as the Central Bank of Nigeria are working with us on the project.
"The Federal Government is encouraging self-sufficiency to save herders and farmers who are at highest risk," he said.
He acknowledged receipt of rising cases of snakebites at the treatment centres due to increase in heat, but expressed satisfaction that all the treatment centres were functioning.
"The cases have continued to rise because snakes are invading human habitats due to excessive heat.
"A major good news is that the number of deaths have decreased substantially when the ASV are available.
But deaths do occur when snakebite victims report late or arrived when ASV is not available," he said.
(NAN)