Ethiopia: 9 rebel groups join forces against the government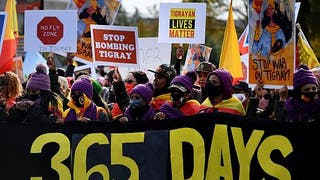 Ethiopia's Tigray forces are joining efforts with eight others in an alliance against Prime Minister Abiy Ahmed to seek a political transition after a year of the disturbing war.
The signing that took place in Washington on Friday includes the Oromo Liberation Army now fighting alongside the Tigray forces and seven other groups from around the country.
U.S. special envoy Jeffrey Feltman is in Ethiopia's capital meeting with senior government officials amid calls for an immediate cease-fire and talks to end the war that has killed thousands of people and has displaced many since November 2020.
Secretary of State Antony Blinken in a statement Friday again called for a cease-fire and talks, and called on the Tigray and Oromo Liberation Army forces to "immediately stop the current advance towards Addis Ababa." He also urged Ethiopia's government to halt its military campaign, including airstrikes in Tigray, and the mobilization of ethnic militias.
The new United Front of Ethiopian Federalist Forces seeks to "establish a transitional arrangement in Ethiopia" so the prime minister can go as soon as possible, organizer Yohanees Abraha, who is with the Tigray group, told The Associated Press late Thursday. "The next step will be, of course, to start meeting and communicating with countries, diplomats, and international actors in Ethiopia and abroad."
He said the new alliance is both political and military. It has had no communication with Ethiopia's government, he added.
A spokesman for the Oromo Liberation Army, Odaa Tarbii, confirmed the new alliance. When asked whether it meant to force Abiy out, he replied that it depended on Ethiopia's government and events over the coming weeks. "Of course, we prefer if there's a peaceful and orderly transition with Abiy being removed," he said.
"The goal is to be as inclusive as possible. We know this transition requires all stakeholders," he added. But as for members of the prime minister's Prosperity Party, "there would have to be a process. Many members would have to go through an investigation, possibly be prosecuted" for crimes related to the war.
Ethiopia's government on Friday called the alliance "a publicity stunt, asserting that some of the groups involved ''are not really organizations that have any traction." It also asserted that life in the capital had a "sense of normalcy" and rejected any notion of a siege.
The prime minister's spokeswoman, Billene Seyoum, addressed the alliance Thursday evening when she tweeted that "any outliers that rejected the democratic processes Ethiopia embarked upon cannot be for democratization," pointing out Abiy's opening-up of political space after taking office in 2018. His reforms included welcoming some opposition groups home from exile.
The OLA spokesman, replying to the tweet, noted that some of the people who returned to Ethiopia were later put in prison or under house arrest. "A lot of goodwill was lost over the last three years," he said.
Other groups signing on Friday include the Afar Revolutionary Democratic Unity Front, Agaw Democratic Movement, Benishangul People's Liberation Movement, Gambella Peoples Liberation Army, Global Kimant People Right and Justice Movement/ Kimant Democratic Party, Sidama National Liberation Front and Somali State Resistance, according to organizers.
WE ARE AWARE OF PLANS TO SMEAR THE NAME OF OUR DG AND KEY OFFICIALS OF THE SERVICE – DSS SAYS.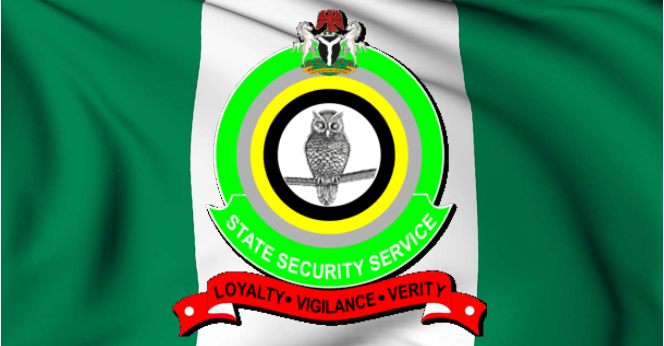 The Department of State Services (DSS) on Tuesday said the service has uncovered plans by some politicians and disgruntled elements within and outside the government to sponsor smear campaigns against the DGSS, Yusuf Magaji Bichi and his key officials over the Service's uncompromising stance on some critical governance and policy issues.
Public Relations Officer of the service, Peter Afunanya in a statement says, those behind the plot have engaged Civil Society and Non-Governmental Organisations to not only sustain but stage further rallies, road-shows and press conferences and use the occasions to discredit Bichi.
The statement further added that sections of the media have been briefed to implement the strategy through sponsored articles, commentaries and features to malign the DG, his family and select officials of the Service.
" The Service is monitoring developments and will allow the plotters to either exhaust themselves or rescind the plan of action. Otherwise, no amount of intimidation, harassment and blackmail will deter it from discharging its duties. However, it would not idly watch a group of dissatisfied gang to undermine the Service and its highly dedicated Leadership and Management." Afunanya stated.
The DSS, therefore, wishes to inform the public to be wary of these tendencies and ignore the antics of dark forces out to impugn the character of the DG. It restates its unalloyed support to the President on his resolve to continue to confront head-on, threats to national security as well as create the enabling environment necessary for the 2023 general elections to hold.
KOGI EXPLOTION: DSS Apprehends ISWAP Commander Behind Attacks.
The Department of State Services (DSS) has arrested the mastermind of the Vehicle-Borne Improvised Explosive Device (VBIED) attack which occurred on 29th December, 2022, near the Palace of the Ohinoyi of Ebiraland in Okene, Kogi State during the visit of the President to commission some projects in the state.
A statement from the Public Relations Officer of the Service Peter Afunnaya, says, Men of the DSS arrested Abdulmumin Ibrahim OTARU (aka Abu Mikdad) and one of his associates, Saidu SULEIMAN on 3rd January, 2023.
The statement says OTARU sustained a gunshot injury on his left foot while attempting to escape and currently receiving treatment at a health facility.
the statement says, during investigations, it was ascertained that OTARU is a high commander of Islamic State West Africa Province (ISWAP) who either coordinated or was involved in so many terrorist operations. which includes The 24th June, 2022 attack on Nigeria Police Area Command, Eika-Ohizenyi, Okehi LGA of Kogi State where a Police Inspector, Idris MUSA was killed and two (2) AK-47 rifles carted away, The 5th July, 2022 attack on Kuje Medium Security Custodial Centre in Kuje Area Council of the FCT; and 5th August, 2022 attack on West African Ceramics Ltd (WACL) in Ajaokuta LGA, Kogi in which three (3) Indian expatriates were kidnapped which resulted in the killing of (5) persons including one (1) Indian, two (2) Policemen and two (2) drivers of the company before the kidnapped expatriates were later released on 31st August, 2022.
The statement added that OTARU operated terrorist cells in and around Kogi State where he and his gang had staged several kidnap operations in Kogi and Ondo States.
Meanwhile, the suspects are in custody and will be prosecuted accordingly.
" The Service reiterates its commitment to the safety of the nation. It assures to work assiduously with stakeholders including sister security agencies to tackle the menace of terrorism and other forms of criminality and threats to national security. It, therefore, calls on citizens to support it and other law enforcement organisations with relevant information and all the necessary cooperation required to achieve a peaceful country." Afunanya said
EMERGENCY MANAGEMENT: FCTA Set To Introduce Emergency Marshal in Abuja.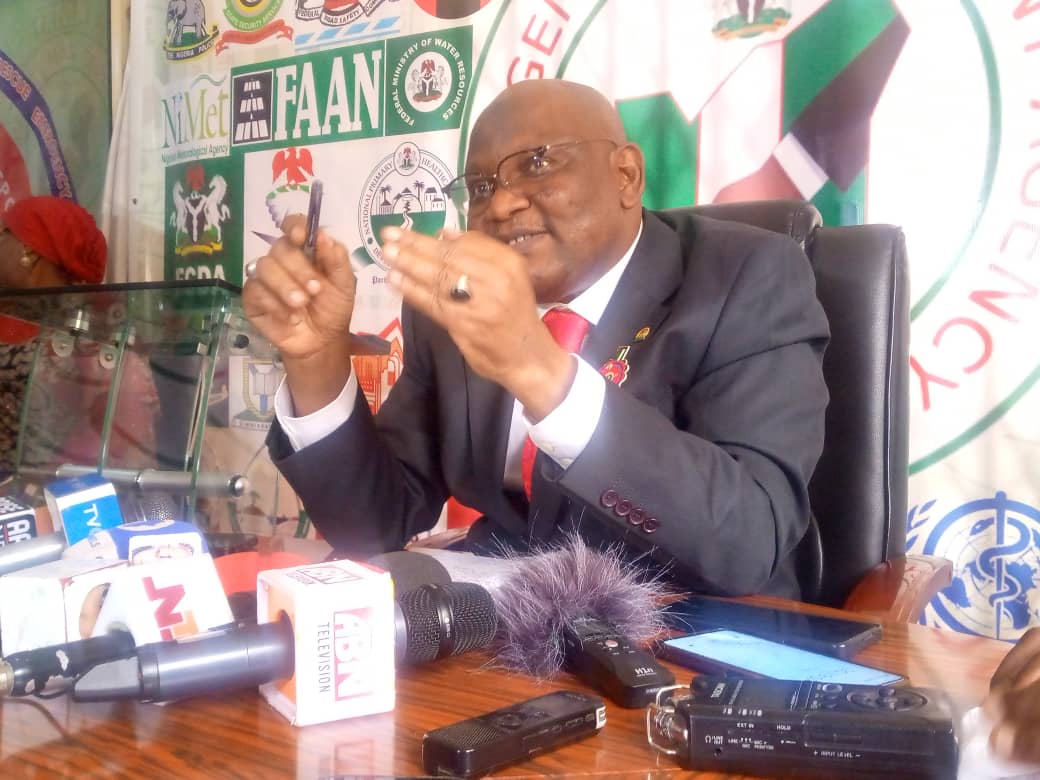 The Federal Capital Territory Administration ( FCTA) said it has perfected plans to introduce Emergency Marshals to work in different communities around the six Area Councils of the Abuja to curb hazards and other emergencies.
Director General,  FCT Emergency Management Agency ( FEMA) Alhaji Abbas Iddris on Wednesday stated that the move is meant to help in managing the adverse effects of the rapid growing population in the nation's capital.
Alhaji Idris noted that the agency has carried out hazards mappings in Abuja, identifying areas where urgent attention was required.
Iddris noted that the  decision to introduce Emergency Marshals was based on the need to increase life saving  interventions and also mitigate hazards.
According to him,  the Marshals would complement the efforts of other volunteers who have played key roles in the agency's activities.
" We intend to introduce emergency Marshals this year. These are volunteers who assist students, hospital workers and PWD, and other public servants during emergencies.
" They also assist in facility services, Risk Management and Safety Services by reporting conditions in a building that could present a hazard during an emergency including maintain an orderly evacuation; conduct a sweep of an area to ensure that evacuation is complete. The Marshals are also to participate in debriefings resulting from evacuation and complete a monthly checklist for fire safety issues in their areas", he added.