CBN supports healthcare sector with N200bn to drive economic recovery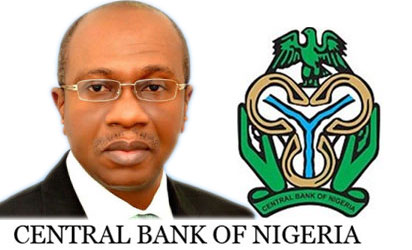 Mr Godwin Emefiele, Governor, Central Bank of Nigeria (CBN), on Friday said the apex bank had earmarked N200 billion to support the healthcare sector to drive the recovery of Nigeria's economy.
Emefiele said this at the inauguration of Duchess International Hospital, the newly built 100-suits state-of-the-art health facility in Ikeja, Lagos.
"To further drive the recovery of our economy, the monetary policy recognised that while the interventions in our manufacturing sector is essential; it is also essential that we continue to support the medical sector.
"When we started COVID, CBN set aside N100 billion to support the healthcare sector.
"But upon rise in demand, we have disbursed N107.7 billion, supporting 114 healthcare projects which include medical diagnostics, pharmaceuticals, dental services, eye clinics both private and public hospital just to mention a few.
"We had taken up N100 billion to support healthcare but the monetary policy has said we should move it further up to N200 billion.
"We would continue to do whatever can be done to support healthcare," he said.
The CBN governor expressed the bank's commitment to conrinually support Nigerians in their businesses, calling on those abroad to come back home.
He said, "the monetary policy recognises that Nigeria parades some of the best in the world; we need to encourage everybody to come back home.
"We will continue to do the little we can to give you the support to grow your business."
He called on more private sector operators to invest in medical facilities that would help reverse medical tourism as that would make the country not to spend dollars abroad but create more dollars.
According to him, medical tourism put a huge strain Onuche country's foreign reserves.
He said more importantly, for every 1 billion dollars allocated to medical treatment abroad, there was less than 1 billion dollars that could be available to other critical sectors of the economy.
Emefiele, therefore, urged banks to lend to Nigerians and members of the private sector community to invest, stressing that they did not need to be medical doctors to own a medical facility.
The Vice- President of Nigeria, Prof. Yemi Osinbajo, said the facility had all it needed to be the place of choice for medical tourists from other countries.
"It is one of those days when the belief is affirmed that this is a countrry of world class talents, world class ideas and world class execution.
"We are at Duchess, which by standards and personnel is comparable to anywhere in the world," said Osinbajo.
According to him, the facility will reverse medical tourism by delivering high standards of care using the most advanced technology.
"The opening celebrates the fact that they have all that it takes to be the place of choice for even medical tourists from other countries.
"With investments like this seeking high quality medical personnel, we can even reverse the trend of doctors leaving the country.
"The reasons for thier leaving are obvious; better renumeration, better facilities," continued Osinbajo.
He said only serious private sector investments in high quality healthcare services offering top compensation for its personnel could possibly create an attractive proprosition to reverse the trend.
"So the only way that we can ensure that people stay, obviously is to reward thier services and I think that this is a good way to start. If we can belive enough in our economy," Osinbajo said.
Earlier, Dr Adeyemi Onabowale, Chairman, Reddington Hospital Group, urged the apex bank to benchmark healthcare funding against a stable currency.
He noted that the true cost of healthcare anywhere in the world was phenomenal, coupled with the depreciating currency.
The News Agency of Nigeria (NAN) reports that other dignitaries who spoke at the event are: Governor Babajide Sanwo-Olu of Lagos State, Governor Dapo Abiodun of Ogun, among others.(NAN)
World Bank projects Nigeria's Diaspora remittances to increase in 2022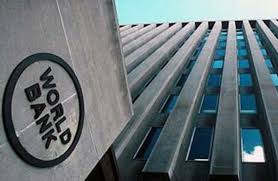 World Bank has projected Nigeria's Diaspora remittance inflow to increase to $29bn in 2022 because of higher food prices and the continued adoption of official bank channels.
The bank said, migrants from the country are likely to send more money home to help with the hike in the prices of staples.
A report titled, 'Migration and Development Brief (May 2022): A War in a Pandemic: Implications of the Ukraine crisis and COVID-19 on the global governance of migration and remittance flows,' the bank stated that remittance flows to low and middle-income countries are expected to increase by 4.2 per cent to $630bn in 2022.
It said: "With risks weighted to the downside, there are several factors that support a view for continued—though more moderate—7.1 per cent gain inflows to Sub-Saharan Africa in 2022.
"Momentum for the use of official channels in Nigeria should sustain an uptrend in the year, within flows reaching $21bn.
"Though economic activity is likely to ease in the United States and Europe, fundamentals remain positive for continued gains in remittance flows to the remainder of Africa, as the influence of 'altruistic' motivations that were demonstrated in Africa and South Asia during the peak pandemic years will likely carry over to the period of sharp increases in staple food prices."
The global bank further said remittance inflow to Sub-Saharan Africa was $49bn in 2021, with Nigerian contributing $19.2bn to the total inflow, adding that the use of informal channels to transfer money to the region caused a 28 per cent reduction in inflows in 2020.
"In 2022, remittance inflows are projected to grow by 7.1 per cent driven by continued shift to the use of official channels in Nigeria and higher food prices – migrants will likely send more money to home countries that are now suffering extraordinary increases in prices of staples," the bank said.
The World Bank stated that the Naira-4-Dollar policy, which was an attempt to return remittance to formal channels, of the Central Bank of Nigeria helped boost inflows by 11.2 per cent in 2021, adding that the stabilisation of the naira against the dollar within a range of 410-415 per dollar over the last year also contributed to the pickup in recorded inflows.
It noted that the increased stability of the Naira and increased use of the e-Naira would help boost the nation's chances of achieving $21bn in remittance for 2022.
Double trouble for Ahmed Idris: arrested by EFCC, suspended by Minister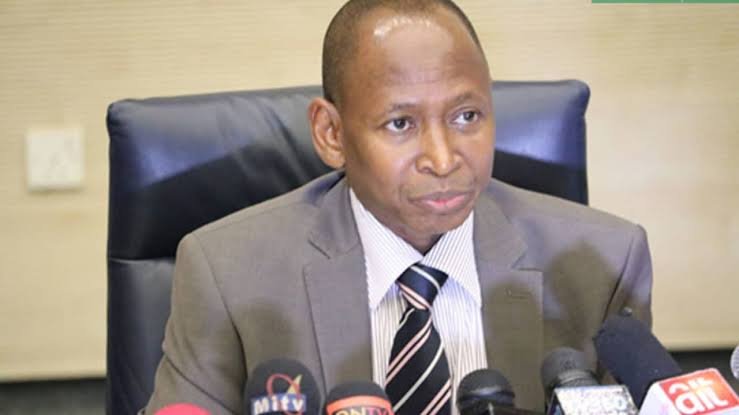 The Accountant General of the Federation, Ahmed Idris has been directed to proceed on indefinite suspension over alleged laundering of N80 billion.
Idris, was suspended on Wednesday by Zainab Ahmed, the Minister of Finance, Budget and National Planning.
In a letter dated May 18, 2022, the minister said the suspension "without pay" was to allow for "proper and unhindered investigation" in line with public service rules.
Ahmed Idris, was on Monday arrested by the Economic and Financial Crime Commission (EFCC). over alleged diversion and laundering of N80 billion.
Wilson Uwajaren, Head of Media and Public Information of the EFCC, stated that verified intelligence reports showed that Idris raked off the funds through bogus consultancies and other illegal activities using proxies, family members and close associates.
Uwujaren added that the funds were laundered through real estate investments in Kano and in Abuja.
According to EFCC, Idris was arrested after he failed to honour invitations by the Commission to respond to issues connected to the fraudulent acts.
NEPC, 13 trade promotion organisations shortlisted for WTOP award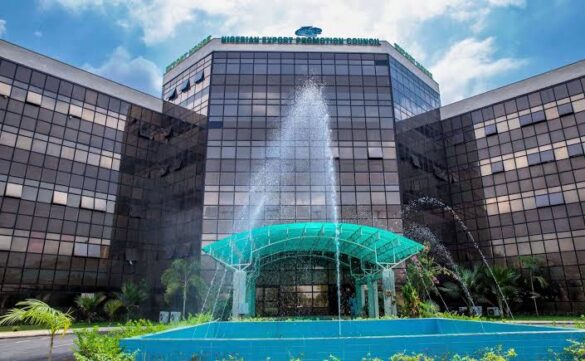 The Nigerian Export Promotion Council (NEPC) has been nominated along side 13 other Trade Promotion Organisations (TPOs) for the 2022 World Trade Organisation (WTPO) Awards for Excellence in Trade Promotion.
A statement released on Monday by Ndubueze Okeke Head, Corporate Communications of the NEPC, it said Nigeria is poised to clinch the "Best Use of a Partnership".
He said the NEPC has been shortlisted along with Apex Brazil, Jamaica Promotion Corporation, Qatar Development Bank-Tesder and Saudi Export Development Authority.
The WTPO Award which is scheduled to hold on 17th May, 2022 in Accra, Ghana is open to all national TPOs.
The statement also said, "NEPC acknowledged WTPO as it recognizes excellence in providing trade support to Micro, Small and Medium Enterprises MSMEs to become competitive in international trade.
"In 2018, Nigeria, through NEPC won the award for the 'Best initiative to Ensure that Trade is Inclusive and Sustainable".
The NEPC won that category with its Zero to Export initiative which builds capacity of would-be exporters and SMEs on export procedures and documentation as well as provide practical training on product sourcing and market access.
The NEPC said that the initiative had trained 560 SMEs.
The International Trade Centre Executive Director, Pamela Coke-Hamilton said, "At a time when small firms have been hit by supply chain disruptions, climate change crises and other socio-economic challenges, it important to show inspiring models that connect small firms to Trade opportunities that are Inclusive and sustainable".
The Executive Director/Chief Executive Officer of NEPC, Dr. Ezra Yakusak will represent Nigeria at the Award Ceremony.
The statement further said, Austria, Canada, Malaysia, Tanzania is competing in the "Best use of Information Technology", while Sri Lanka, Republic of Korea, Netherlands and Zimbabwe will compete for the "Best initiative to ensure that trade is inclusive and sustainable category".