BREAKING: Prison break in Oyo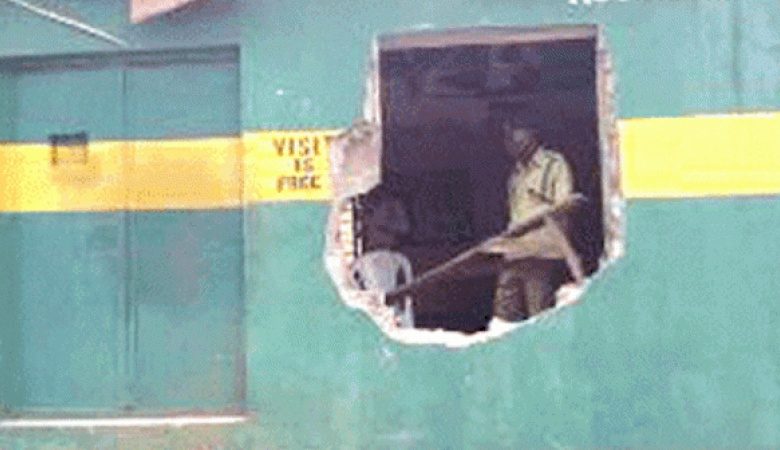 Gunmen have attacked the Abolongo Correctional Centre in Oyo town of Oyo State and set many inmates of the facilities free.
The attack was said to have been carried out at about 10p.m on Friday October 22, 2021.
Sophisticated weapons were said to have been used by the attackers.
The spokesman for the Nigerian Correctional Service (NCS) in the state, Mr. Olanrewaju Anjorin, confirmed the incident, saying: "Yes. It has been confirmed that the attack actually happened.
And right now, the comptroller of Nigerian Correctional Service (NCS) and other top officers are assessing the situation."
A source told TVC News that there was a little bit of panic around the prison vicinity during the time of the escape, as residents around thought it was a robbery attempt," the report said.
As at the time of this report, the Oyo state police command was yet to release an official statement to ascertain the actual number of the escapees.
KOGI EXPLOTION: DSS Apprehends ISWAP Commander Behind Attacks.
The Department of State Services (DSS) has arrested the mastermind of the Vehicle-Borne Improvised Explosive Device (VBIED) attack which occurred on 29th December, 2022, near the Palace of the Ohinoyi of Ebiraland in Okene, Kogi State during the visit of the President to commission some projects in the state.
A statement from the Public Relations Officer of the Service Peter Afunnaya, says, Men of the DSS arrested Abdulmumin Ibrahim OTARU (aka Abu Mikdad) and one of his associates, Saidu SULEIMAN on 3rd January, 2023.
The statement says OTARU sustained a gunshot injury on his left foot while attempting to escape and currently receiving treatment at a health facility.
the statement says, during investigations, it was ascertained that OTARU is a high commander of Islamic State West Africa Province (ISWAP) who either coordinated or was involved in so many terrorist operations. which includes The 24th June, 2022 attack on Nigeria Police Area Command, Eika-Ohizenyi, Okehi LGA of Kogi State where a Police Inspector, Idris MUSA was killed and two (2) AK-47 rifles carted away, The 5th July, 2022 attack on Kuje Medium Security Custodial Centre in Kuje Area Council of the FCT; and 5th August, 2022 attack on West African Ceramics Ltd (WACL) in Ajaokuta LGA, Kogi in which three (3) Indian expatriates were kidnapped which resulted in the killing of (5) persons including one (1) Indian, two (2) Policemen and two (2) drivers of the company before the kidnapped expatriates were later released on 31st August, 2022.
The statement added that OTARU operated terrorist cells in and around Kogi State where he and his gang had staged several kidnap operations in Kogi and Ondo States.
Meanwhile, the suspects are in custody and will be prosecuted accordingly.
" The Service reiterates its commitment to the safety of the nation. It assures to work assiduously with stakeholders including sister security agencies to tackle the menace of terrorism and other forms of criminality and threats to national security. It, therefore, calls on citizens to support it and other law enforcement organisations with relevant information and all the necessary cooperation required to achieve a peaceful country." Afunanya said
CRIMINAL JUSTICE SYSTEM: IGP Directs Against Duplication, Parallel Investigations.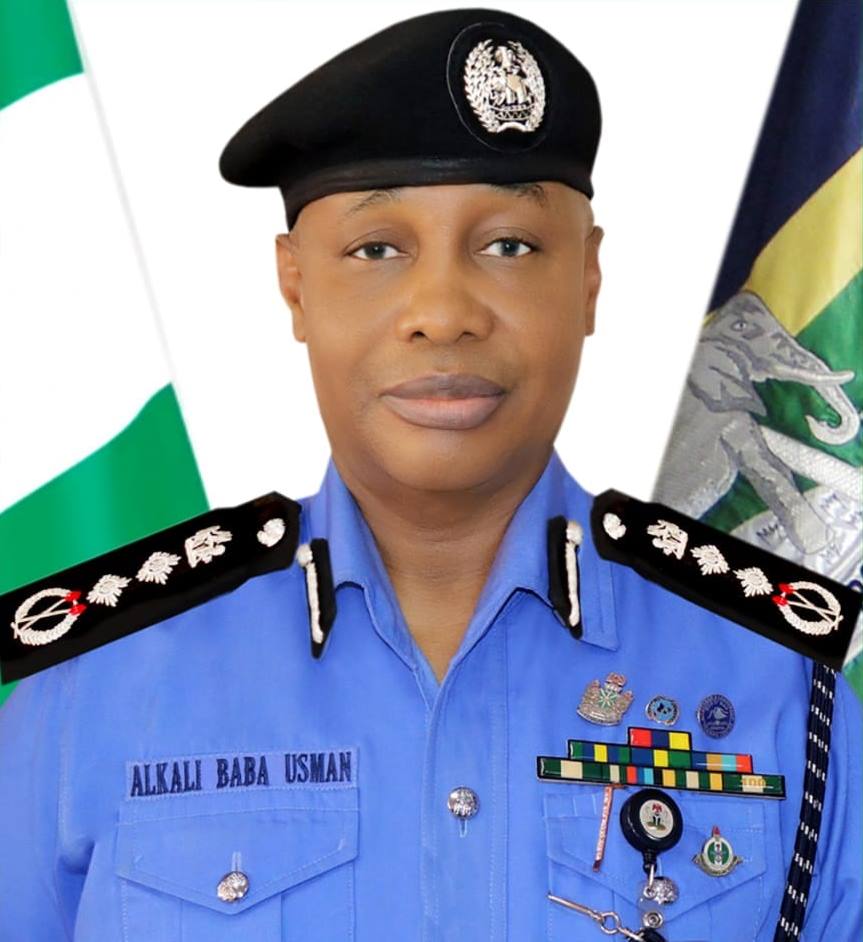 The Nigeria Inspector-General of Police, IGP Usman Alkali Baba in a bid to strengthen the criminal justice system and standardize investigation processes in the Nigeria Police Force, has ordered a streamlining of all police investigative processes to prevent duplication of investigation via indiscriminate petitions and transfer of cases initiated by individuals and groups who have been indicted in initial investigations as a way to frustrate diligent investigation process and truncate criminal justice delivery.
According to a statement from the Force Public Relations Officer CSP Olumiyiwa Adejobi, the IGP gave the directives while reviewing and dealing with files/cases in response to complaints on indiscriminate transfers of cases from Zonal/State Commands and other investigative units of the Force by operatives of the Force Criminal Investigations Department, Force Intelligence Bureau, and other Force Headquarters Based Investigation outfits under the guise of re-investigation at the prompting of indicted parties.
The IGP stressed that the situation has often given rise to parallel investigations by multiple units leading to conflicting arrests of parties, and different outcomes even when such matters have been conclusively investigated and charged to court.
The statement added that the Inspector-General of Police has therefore warned that transfer or taking over of cases from Commands/Formations to FHQ-based outfits must only be carried out upon approval of a written petition to the IGP which will serve as authority for any such action.
The IGP equally appeals to members of the public to be on the same page with the Police leadership in its bid to sanitize the process and strengthen our criminal justice system. He has similarly warned that officers found culpable of colluding with lawyers of, or indicted parties to abuse police investigative process will be sanctioned accordingly.
INSECURITY: Those Fighting Me in Imo State Knows We Have Done Well – Hope Uzodinma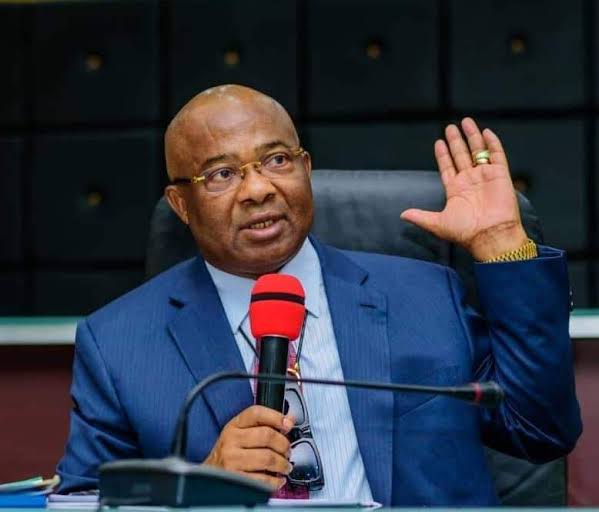 Imo state governor Hope Uzodinma says those fighting him in his home state knows he has done well but only llookin for whom to blame as a way of de-marketing him.
Briefing State House Correspondents After a closed door meeting with President Muhammadu Buhari in Abuja,
The former senator said no one has accused him or his administration of corruption
In his words, " Those who are fighting me in my state are not saying we're not working, they are not saying we are not developing the place, they are not accusing us of corruption. All they are saying is that they are contriving, instigating insecurity out of desperation, and then blaming the security on my government."
"I've seen at the sub national that critical security measures are managed and controlled by the federal government. So I cannot be blamed for insecurity, because you cannot single out imo state. National security is about the 36 states of the Federation and FCT inclusive.
"So, I think we've done so well. And I'm happy by the grace of God, as soon as we're able to bring the security to naught, we'll have an environment that we will all celebrate and be happy with.
"During this season, we had relative peace in imo state, and Christmas is a very critical period for us and the new year is also very critical. And apart from a few scratches in the hinterland we are on top of the security situation now in Imo state."
Speaking on his mission to the seat of Power, Uzodinma said he had come to see President Buhari in order to appeal to him to approve technology deployment to enable the region deal effectively with the rising cases of insecurity and other violent Crimes which the President has agreed to.
According to him, " with the president's approval, advanced surveillance equipment will soon be delivered to the region that will enhance the fight against insecurity without collateral damage."
He said he was also at the Presidential Villa to thanked the president for what he has done for the region including the recent conversion of the Federal Medical Center Owerri to a university teaching hospital for the Federal University of Technology, and the approval that converted Alvan Ikoku College of Education to a federal college of education.
"The approval to convert Federal Medical Center Owerri to a university teaching hospital for the Federal University of Technology, the approval that converted Alvan Ikoku College of Education to a federal college of education amongst other things is something to be proud of in the region.
" Only two weeks ago, Igbos that came home from Lagos and outside South East enjoyed the benefit of the second Niger Bridge something that is worthy of of commendation.
"I also appealed to him for further support, to support us with some technological deployments, we have planned to be able to do an advanced kind of security control in the South East. And he has also given his approval to that.
"And any moment from now, we'll be getting some surveillance equipment and some modern technologies that will help us manage security so that we can fight crime with little or no collateral damage to the environment."
On assurance for Imo State in the New Year, he stated: "Well, my people are enthusiastic and committed Nigerians and we believe in the unity of the country. And we believe that for us to grow as a people, we need the support and cooperation of federal government, and that I've always stood for. So, going forward, I know 2023 will be better than 2022. And the level of development, we witnessed from 2020 to 2022 will be improved upon.
" my people have seen a lot of thing. If you go to South East, in imo State for instance, we got approval of Mr. President, that has now enabling the government imo partnering with the Nigerian navy to dredge oguta river to orashi River to the sea, that is opening up that maritime route, then if there is a naval base, that we will now manage and control, pipelines vandalism, crude oil theft, and all forms of criminality that besieged that area for a very long time. And the crime is has gone down tremendously, since the Navel base was established.
"So I think we have hope for a better Nigeria. The road that we just completed that was commissioned by Mr president, the Owerri to orlu, dualised expressway, Mr President has approved that imo state government be refunded.
"The good news is every day I come to Mr president, one positive approval or the other. So our people are happy, we're committed, we're happy, we have never had it so good. that is why I continue to tell you, that the party to beat in my state is APC" He concluded .