Nigerian Government reiterates commitment to reposition gas sector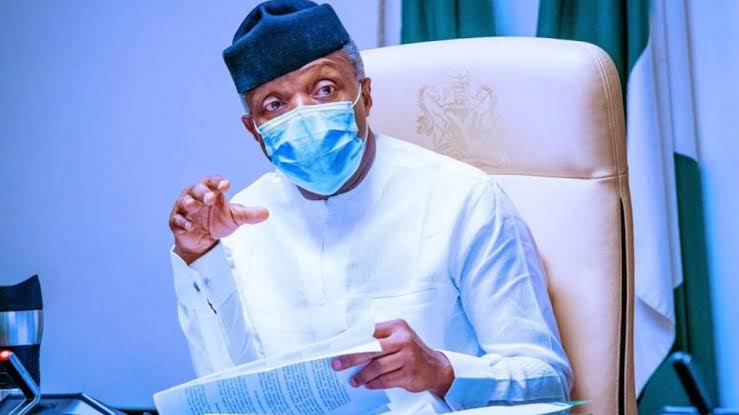 The Federal Government on Thursday, reiterated its commitment to reposition the gas sector for effective service delivery.
Vice President Yemi Osinbajo made this known while declaring open the 2021 World Energy Day Conference in Abuja.
The News Agency of Nigeria (NAN) reports that the conference organised by the Abuja Chamber of Commerce and Industry (ACCI), has as its theme: "Energy Transition: Gas as the Fuel of Choice".
Osinbajo, represented by the Minister of State for Power, Goddy Agba, stressed the importance of gas in actualising energy transition.
According to him, we cannot execute this transition without gas. Gas enables this transition with options for AutoGas on vehicles and even more importantly gas power to replace dirty coal plants across the world.
"Gas is cleaner than coal or oil and initially was touted as a critical transition fuel.
"Later, climate change policy, particularly in the West, began to turn against gas with very strict policies from many lenders against even funding upstream, midstream or downstream gas projects.
"This has created the scenario we face today with insufficient gas investment without commiserate replacement by renewable leading to scarcity and high prices,'' he said.
While restating Nigeria's commitment to lead local and global discussions on the position of gas in the new world order, Osinbajo said that the Federal Government had given the go ahead for the Nigerian Liquefied Natural Gas Train 7.
According to him, Train 7 is more than N10 billion investment that will keep Nigeria in the top five globally in Liquefied Natural Gas and position the country to benefit from the critical role that gas will play in the Energy Transition.
He pointed out that the Federal Government inaugurated the Decade of Gas under the Ministry of Petroleum Resources.
"Mr President said on March 29, when we declared 2020 as "The Year of Gas" In Nigeria, it was to demonstrate our resolve that gas development and utilisation should be a national priority.
"Now, we are going a step further to dedicate this decade to industrialising Nigeria using gas.
"As part of the Decade of Gas, the Ajaokuta-Kaduna—Kano Natural Gas Pipeline set for completion in 2023, will not only allow for gas power and industries across Nigeria but will also create the ability to ramp up renewable.
"This is as we will have base load power to balance intermittent solar power plants that need to be built to meet our climate goals.
The vice president, however, expressed concern over inadequate investments in energy to meet net-zero targets.
"There is simply not enough investment in renewable to support the intended accelerated pace of removal of Fossil fuels.
"Today, fossil fuels satisfy 83 per cent of primary demand for energy.
"Unfortunately, investment in fossil fuels has also dropped by 40 per cent since 2015 without the requisite ramp up in renewable.''
According to Osinbajo, if we have learnt anything over the past few weeks is that the Energy Transition will not be easy, it will not be seamless and it will not be done without difficult choices.
The vice president said that the risks of trying to make 30-year commitments in reaching net-zero were plain and apparent for all to see.
"The Economist reported that since May, the combined prices of oil, coal and gas increased by 95 per cent. It was also reported that Britain has turned back on some coal-fired power stations.
"I surely believe that the Energy Transition was not meant to make energy less available and unaffordable.
"These events if not handled carefully may turn global public sentiment against climate change policies,'' Osinbajo said.
Earlier, Dr Al-Mujtaba, the President, ACCI, commended the Federal Government for crafting a gas agenda which became Nigeria's response to the energy transition question.
According to him, the gas commercialisation agenda, the Autogas initiatives and other policy response have provided much needed answers to Nigeria's need for energy transition.
Similarly, Mr Olawale Rasheed, the Director Policy, ACCI, stressed the need for Nigeria meeting her target on reduction on carbon emission without undermining national interest.
"Basically, we are saying we need gas it is good for us and gas is cleaner,'' Rasheed said.
Also speakinhg, Mr Olakpode Sowunmi, Chief Executive Officer CABTRI called for increased capacity to produce more gas.
According to him, the tempo is how we can increase our capacity to produce more gas.
People ask the question we flare a lot of gas why can't we use that for cooking gas but it is not exactly the same.
"It is like you have water in the river, but that do not necessarily translate to drinking water.
"The gas needs to be processed for it to be useful for domestic consumption,'' he said. (NAN)
President Buhari transmits Business Facilitation bill to N'Assembly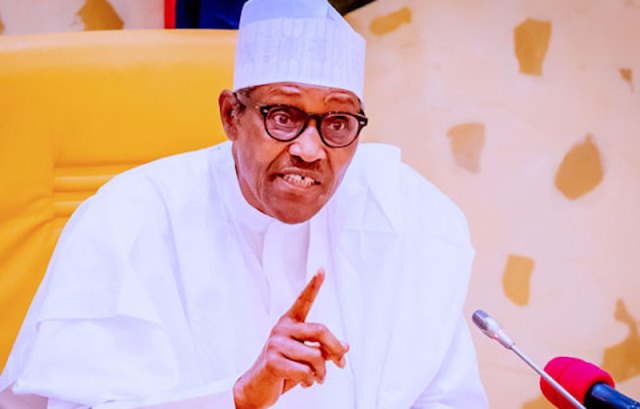 The Senate has received the Business Facilitation (Miscellaneous Provisions) Bill 2022, forwarded to the National Assembly by President Muhammadu Buhari, for consideration and passage.
The bill was accompanied by a letter dated 17th June, 2022.
The letter, addressed to the Senate President, Ahmad Lawan, was read during plenary on Tuesday.
President Buhari, in the letter, explained that the expeditious consideration and passage of the bill would promote the ease of doing business in Nigeria.
It reads, "Pursuant to Sections 58(2) of the 1999 Constitution of the Federal Republic of Nigeria (as amended), I forward herewith the Business Facilitation (Miscellaneous Provision) Bill 2022 for the kind consideration of the Senate.
"Business Facilitation (Miscellaneous Provision) Bill 2022 seeks to promote the war of doing business in Nigeria by amending relevant legislation.
"While hoping that this submission will receive the usual expeditious consideration of the Senate, please accept, Distinguished Senate President, the assurances of my highest consideration."
N5 trillion urgently needed to cushion effects double digits increase on ordinary Nigerians – World Bank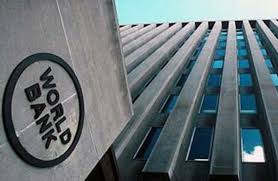 The World Bank has warned that Nigeria could lose about N5trillion in 2022 from gasoline subsidies.
The bank also said that N5 trillion is urgently needed to cushion ordinary Nigerians from the crushing effect of double-digit increases in the cost of basic commodities.
The World Bank said in it Nigeria Development Update (NDU) released on Tuesday in Abuja.
The report said: "When we launched our previous Nigeria Development Update in November 2021, we estimated that Nigeria could stand to lose more than N3 trillion in revenues in 2022 because the proceeds from crude oil sales, instead of going to the federation account, would be used to cover the rising cost of gasoline subsidies that mostly benefit the rich".
World Bank Country Director for Nigeria Shubham Chaudhuri, however noted: "Sadly, that projection turned out to be optimistic. With oil prices going up significantly, and with it, the price of imported gasoline, we now estimate that the foregone revenues as a result of gasoline subsidies will be closer to 5 trillion Naira in 2022.
"N5 trillion is urgently needed to cushion ordinary Nigerians from the crushing effect of double-digit increases in the cost of basic commodities, to invest in Nigeria's children and youth, and in the infrastructure needed for private businesses small and large to flourish, grow and create jobs."
The report noted: "Nigeria is in a paradoxical situation: growth prospects have improved compared to six months ago but inflationary and fiscal pressures have increased considerably, leaving the economy much more vulnerable".
Nigeria's banking sector now immune to economic shock – NDIC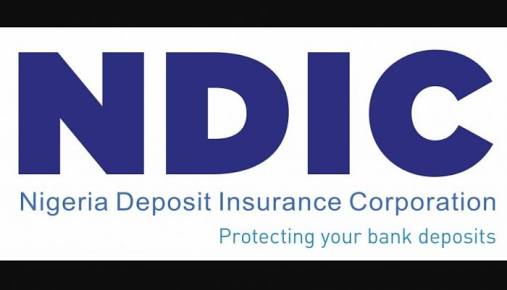 Nigeria Deposit Insurance Corporation (NDIC) has said that the banking sector is now immunized to withstand shocks that may impact the economy and the financial system.
Mr Bello Hassan, Managing Director of NDIC said this at a retreat for members of the Senate Committee on Banking, Insurance and other Financial Institutions with the NDIC, in Lagos.
Any change in fundamental macroeconomic variables or relationships that has a significant impact on macroeconomic outcomes and measures of economic performance, such as unemployment, consumption, and inflation, is referred to as an economic shock.
Mustapha Ibrahim, Executive Director (Operations), who represented the NDIC boss, said Nigerian banking industry was currently resilient to most of these difficulties, particularly external shocks over which the Corporation had no control.
He said: "We have tried to immunise the system to withstand shocks that may be impacting on the economy and the financial system".
Hassan, further said that effective risk-based management remained critical to a safe and sound financial system.
"The NDIC and the Central Bank of Nigeria have a very robust supervisory framework under the risk-based supervisory format the risk-based approach is actually proactive. For the most part, we try to anticipate all these risks – Macro, micro, domestically and globally – to address them continuously.
"So, it is so dynamic that we also are constantly on a real-time basis, monitoring the industry continuously and fine-tuning our supervisory tools, both onsite and offsite, to mitigate some of the challenges the banks may be facing," he said.
On his part, Chairman, Senate Committee on Banking, Insurance and Other Financial Institutions, said the retreat demonstrated progress in creating lasting and workable relationships in the national interest.
Sani, who was represented by Senator Olubunmi Adetunbi, was optimistic that the outcome will aid in the strengthening of the financial and banking sectors, particularly the corporation's supervisory and regulatory role.
"The National Assembly and NDIC are key institutions critical to the growth and development of the Nigerian economy. While we provide the legal and institutional frameworks, NDIC carries out its regulatory or supervisory responsibilities in order to safeguard the banking sector.
"Engagement of this nature gives us the platform to deeply look into our activities and responsibilities and also examine how far we have gone in carrying out our mandate as required. It helps in injecting fresh ideas into our operations which will materialise into an improved, effective and efficient service delivery to Nigerians," he said.