Covid -19: Kaduna govt to bar unvaccinated civil servants from offices as from end of October
The Kaduna State Government has announced new measure in curtailing the spread of Covid-19 as it set October 31, 2021 as a deadline for those who are yet to be vaccinated to do.
With this development civil servants who are yet to be vaccinated for COVID-19 will be denied access to government offices.
The latest measure was disclosed in a statement titled, 'Compliance with Covid protocols and vaccination required to access KDSG offices from 31st October 2021,' signed by the Special Adviser to the Kaduna State Governor on Media and Communication, Muyiwa Adekeye.
The statement read, "As it continues to balance public health considerations and the safe pursuit of livelihoods, the Kaduna State Government is constantly monitoring COVID-19 infections in the state and reviewing the pattern of spread.
"Based on these reviews, the State Covid-19 Taskforce has advised the government that the risk of mass infection by Covid-19 remains. This necessitates that careful attention must be paid to continued enforcement of preventive measures and encouraging residents of Kaduna State to practice
personal responsibility more consistently. This is in line with the FORWARD campaign launched last year to help citizens adopt preventive measures as the state reopened after months of lockdown.
"The commencement of vaccinations against Covid-19 is the most significant development in the public health space since the virus began its tragic worldwide spread. Thus far, only a minority of Nigerians have been vaccinated against Covid-19 because of supply issues.
"But there is no such constraint against universal compliance by all residents of Kaduna State with the simple tests outlined in the FORWARD campaign: wear Facemasks, Observe physical distance, practice Respiratory hygiene, Wash hands often with soap and water or use hand sanitizer, Avoid Large gatherings, Remain indoors as much as possible and eat immunity-boosting Diets.
"The Kaduna State Government will from 31st October 2021 require compliance with Covid-19 protocols, especially facemasks and vaccination, for access to its offices.
"The Ministry of Health has since commenced the
vaccination of all civil servants, and this is expected to be completed by 31st October 2021. All civil servants are required to be vaccinated by that date.
Visitors will, however, be permitted entry upon presentation of evidence of registration with the state Ministry of Health for vaccination, while wearing their facemasks.
"Visitors to government offices will need to present their vaccination cards. Given the limited supply of vaccines that are currently available, visitors that have not yet been vaccinated will, in the interim, be permitted entry upon presentation of evidence of registration with the state Ministry of Health for the purpose of vaccination, while wearing their facemasks.
Breaking: DSS arrests Doyin Okupe at Lagos airport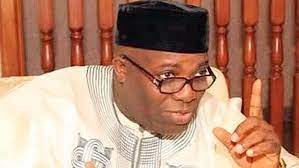 The immediate past Director-General of the Labour Party (LP) Presidential Campaign Council, Doyin Okupe, has reportedly been arrested by the operatives of the Department of State Services (DSS).
It was gathered that Okupe was arrested at the Murtala Muhammed Airport in Ikeja, Lagos State, while on his way to London, the United Kingdom.
According to one of Okupe's lawyers, Tolu Babaleye who spoke on the subject matter, on Thursday, said the DSS asked him to provide court processes where he paid the fine option following his money laundering conviction by the Federal High Court sitting in Abuja.
When contacted on the report of Okupe's arrest, Dr Peter Afunanya, DSS Public Relations Officer confirmed that the former Director-General of the Labour Party Presidential Campaign Council was intercepted by the DSS at Terminal 1 of Murtala Mohammed International Airport, Lagos.
"Doyin Okupe was intercepted by the DSS at Terminal 1 of Murtala Mohammed International Airport, Lagos this morning at the instance of the EFCC.
"He has long been handed over to the Commisson which requested for the action. "Okupe was billed to fly to London via Virgin Atlantic" He said.
WE ARE AWARE OF PLANS TO SMEAR THE NAME OF OUR DG AND KEY OFFICIALS OF THE SERVICE – DSS SAYS.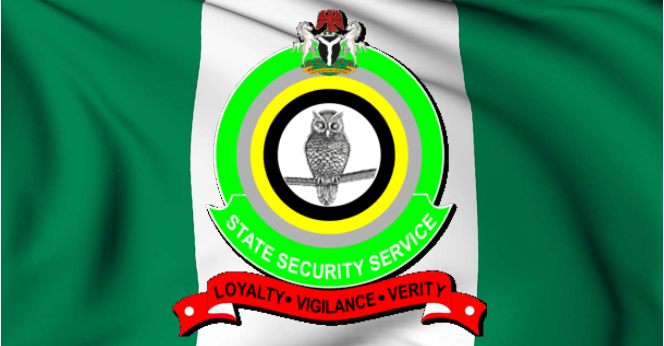 The Department of State Services (DSS) on Tuesday said the service has uncovered plans by some politicians and disgruntled elements within and outside the government to sponsor smear campaigns against the DGSS, Yusuf Magaji Bichi and his key officials over the Service's uncompromising stance on some critical governance and policy issues.
Public Relations Officer of the service, Peter Afunanya in a statement says, those behind the plot have engaged Civil Society and Non-Governmental Organisations to not only sustain but stage further rallies, road-shows and press conferences and use the occasions to discredit Bichi.
The statement further added that sections of the media have been briefed to implement the strategy through sponsored articles, commentaries and features to malign the DG, his family and select officials of the Service.
" The Service is monitoring developments and will allow the plotters to either exhaust themselves or rescind the plan of action. Otherwise, no amount of intimidation, harassment and blackmail will deter it from discharging its duties. However, it would not idly watch a group of dissatisfied gang to undermine the Service and its highly dedicated Leadership and Management." Afunanya stated.
The DSS, therefore, wishes to inform the public to be wary of these tendencies and ignore the antics of dark forces out to impugn the character of the DG. It restates its unalloyed support to the President on his resolve to continue to confront head-on, threats to national security as well as create the enabling environment necessary for the 2023 general elections to hold.
INSECURITY: Those Fighting Me in Imo State Knows We Have Done Well – Hope Uzodinma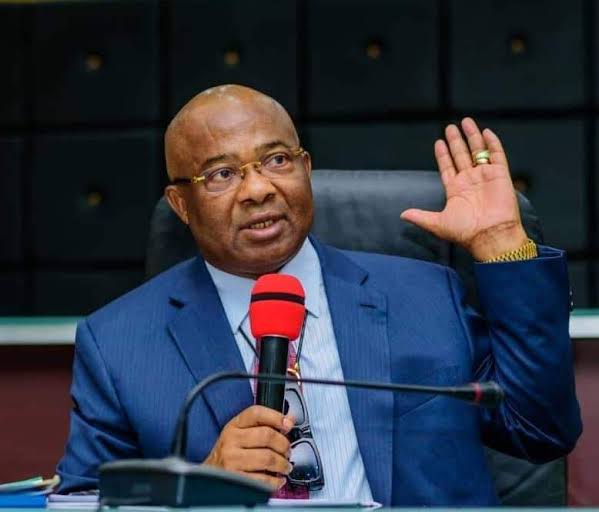 Imo state governor Hope Uzodinma says those fighting him in his home state knows he has done well but only llookin for whom to blame as a way of de-marketing him.
Briefing State House Correspondents After a closed door meeting with President Muhammadu Buhari in Abuja,
The former senator said no one has accused him or his administration of corruption
In his words, " Those who are fighting me in my state are not saying we're not working, they are not saying we are not developing the place, they are not accusing us of corruption. All they are saying is that they are contriving, instigating insecurity out of desperation, and then blaming the security on my government."
"I've seen at the sub national that critical security measures are managed and controlled by the federal government. So I cannot be blamed for insecurity, because you cannot single out imo state. National security is about the 36 states of the Federation and FCT inclusive.
"So, I think we've done so well. And I'm happy by the grace of God, as soon as we're able to bring the security to naught, we'll have an environment that we will all celebrate and be happy with.
"During this season, we had relative peace in imo state, and Christmas is a very critical period for us and the new year is also very critical. And apart from a few scratches in the hinterland we are on top of the security situation now in Imo state."
Speaking on his mission to the seat of Power, Uzodinma said he had come to see President Buhari in order to appeal to him to approve technology deployment to enable the region deal effectively with the rising cases of insecurity and other violent Crimes which the President has agreed to.
According to him, " with the president's approval, advanced surveillance equipment will soon be delivered to the region that will enhance the fight against insecurity without collateral damage."
He said he was also at the Presidential Villa to thanked the president for what he has done for the region including the recent conversion of the Federal Medical Center Owerri to a university teaching hospital for the Federal University of Technology, and the approval that converted Alvan Ikoku College of Education to a federal college of education.
"The approval to convert Federal Medical Center Owerri to a university teaching hospital for the Federal University of Technology, the approval that converted Alvan Ikoku College of Education to a federal college of education amongst other things is something to be proud of in the region.
" Only two weeks ago, Igbos that came home from Lagos and outside South East enjoyed the benefit of the second Niger Bridge something that is worthy of of commendation.
"I also appealed to him for further support, to support us with some technological deployments, we have planned to be able to do an advanced kind of security control in the South East. And he has also given his approval to that.
"And any moment from now, we'll be getting some surveillance equipment and some modern technologies that will help us manage security so that we can fight crime with little or no collateral damage to the environment."
On assurance for Imo State in the New Year, he stated: "Well, my people are enthusiastic and committed Nigerians and we believe in the unity of the country. And we believe that for us to grow as a people, we need the support and cooperation of federal government, and that I've always stood for. So, going forward, I know 2023 will be better than 2022. And the level of development, we witnessed from 2020 to 2022 will be improved upon.
" my people have seen a lot of thing. If you go to South East, in imo State for instance, we got approval of Mr. President, that has now enabling the government imo partnering with the Nigerian navy to dredge oguta river to orashi River to the sea, that is opening up that maritime route, then if there is a naval base, that we will now manage and control, pipelines vandalism, crude oil theft, and all forms of criminality that besieged that area for a very long time. And the crime is has gone down tremendously, since the Navel base was established.
"So I think we have hope for a better Nigeria. The road that we just completed that was commissioned by Mr president, the Owerri to orlu, dualised expressway, Mr President has approved that imo state government be refunded.
"The good news is every day I come to Mr president, one positive approval or the other. So our people are happy, we're committed, we're happy, we have never had it so good. that is why I continue to tell you, that the party to beat in my state is APC" He concluded .