FG committed to protection of children, schools – Osinbajo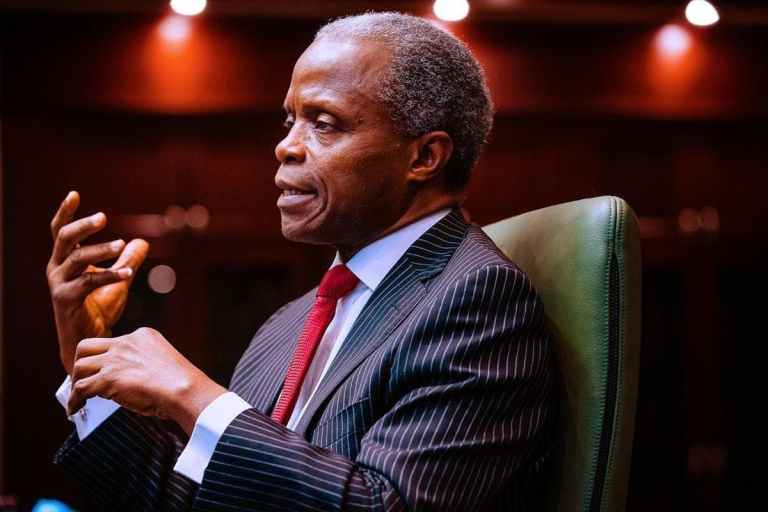 The Federal Government has reiterated its commitment to the protection of children in schools across the country.
Vice President, Prof. Yemi Osinbajo made the pledge at a three-day intensive workshop on Advocacy, Girls' Education and School Safety, organised by the Malala Fund, on Monday in Abuja.
Osinbajo, represented by Dr Fatima Waziri, Director-General, National Agency for the Prohibition of Trafficking in Persons (NAPTIP), renewed government commitment towards education development in Nigeria.
Osinbajo said that was why education had one of the highest allocation in the national budget.
He said the government was working hard to close the gap of equality created by COVID-19 that made it difficult for girls to go to school.
"Government is here to support the girl child in every way it can.
"COVID-19 reinforced many gaps in education and made it difficult for girls especially to access healthcare and education.
"The drop in income for most families around the world will mean that families making choices will almost make choices that will disfavour the girl child.
"As schools remained closed during the pandemic, students education suffered while girls are more likely to drop out of school and not return but government recognised that the best interest of a child is paramount," he said.
The Vice President noted that the need by government to improve access to education especially for the girl child was recently demonstrated by the ratification of the safe school Declaration.
He said the government would put in place a national policy to guide its implementation to protect children from attacks in schools.
Osinbajo said that Nigeria would continue to enact laws and policies to ensure children were protected and have access to education.
Also speaking at the event, a coalition of girls assembled by Malala Fund and Partners called on the Federal Government and its parastatals, security agencies and states to take necessary steps to ensure adequate protection for girls while in schools.
Miss Ugbedeojo Agamah, from Oprite Christian International School, Kurudu, Abuja, and spokesperson of the group, said there was need for the government and other stakeholders to scale up efforts to ameliorate the plight of girls in Nigeria .
According to Agamah, the girls demanded that relevant personnel should be engaged to effectively manage times of conflict in a way that enabled schools to remain unaffected.
"We, therefore, demand that the Federal Government, Ministry of Education, Women Affairs, Defense, security agencies and NAPTIP take the necessary actions to scale up all security efforts.
"They should ensure that decision makers take immediate steps to provide alternatives to keep students learning.
"Investing in making the school premises safer for girls to remain in school unharmed and ensuring their safety while going to school, at school and returning from school.
"We decide to join forces to ensure we achieve safer schools for girls by 2030.''
Agamah said that the girls believed that educating a girl child prepared her to face the reality of her society and empowered her to contribute positively to the nation .
She said that prior to COVID-19 and the recent increased attacks on schools, nearly two out of three, about 6.34 million of the country's 10.2 million out-of-school children were girls.
She said that at the start of 2020, over 935 schools in the Northeast were closed due to attacks, adding that many more schools were now closed across the north due to insecurity .
She said that evidence showed that girls were more vulnerable in the face of prolonged school closures.
Agamah said that although Nigeria was a signatory to several regional and international human rights instruments that affirmed the rights to education, the country had no constitutional guarantee to access safe, free and compulsory education.
Also speaking, Ms Omojola Tamilore from the University of Ibadan, said that the workshop was aimed at enhancing girls advocacy capacity on socio-cultural issues affecting girls in Nigeria .
Tamilore said that the workshop with the theme "Advocating for Safer Schools for Girls", empowered the girls to learn and lead. (NAN)
CHILDREN'S DAY: SANWO-OLU REAFFIRMS COMMITMENT TO BETTER FUTURE FOR CHILDREN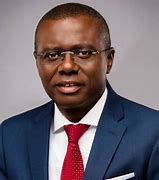 Governor Babajide Sanwo-Olu has reaffirmed the commitment of Lagos State to providing all necessary tools and institutional support for the attainment of a better future for children in the State.
Sanwo-Olu spoke during the Children's Day celebration at the Polic College Parade Ground in Ikeja, promising that his administration will continue to invest in education while maintaining and initiating various programmes to develop and boost human capital within the school environment.
Revealing that his administration has addressed infrastructure deficit in schools and introduced technology with the supply of e-Leaning devices to enhance teaching, Sanwo-Olu added that the capacity of teachers has been upscaled to further improve the quality of education among other key innovations.
The Governor, who was represented at the event by the Secretary to the State Government, Mrs. Folasade Sherifat Jaji, noted that the theme for the Year 2022 celebration: "A Better Future for Every Child", highlights the principles of the convention on the rights of the child that all children, irrespective of their status and present global situation, should enjoy their rights to survival and development for a better future.
He said, "Children are falling victim of many social vices like child abuse, rape, drug abuse, hard labour, violence and are denied the opportunity to enjoy a healthy life, parents' love and commitment. Therefore, this day gives us an opportunity to reflect and renew our commitment to building a society that will guarantee them a better future".
The Governor charged parents and guardians to protect their wards and direct them towards a promising future, emphasising that the State will continue to unfold initiatives and intervention programmes that promote the Child Rights' Protection Law.
Advising the children to strive for the best and take their academics very serious, Sanwo-Olu maintained that education remains a veritable tool for greatness and, therefore, gave an assurance that his administration will maximise investment in the sector by providing modern technology to enhance learning, creativity and critical thinking.
He highlighted the various innovations and investments by his administration ranging from commissioning over 1,449 projects in 1,036 schools across all 20 LGAs and 37 LCDAs, including construction, renovation, and rehabilitation of dilapidated public schools and supply of composite units of furniture, among others.
"Through the Eko Excel Programme, we have trained over 15,000 primary school teachers and empowered over 450,000 pupils with personal e-Learning Devices.
The State Government has also intensified efforts through the Project Zero Programme to curb the rate of out-of-school children and brought back those who had left", Sanwo-Olu said.
While informing that his administration has established 12 comprehensive programmes for Secondary School Students across the State in the pilot phase, the Governor noted that the model provides an opportunity for students to learn a range of vocational skills alongside the normal school curriculum.
Sanwo-Olu disclosed the intention of the State Government to increase the number of schools to 50 before the end of the year.
Earlier in her welcome remarks, the Commissioner for Education, Mrs. Folasade Adefisayo, appreciated the Governor of Lagos State, Mr. Babajide Olusola Sanw-Olu, who is also the team leader of the Greater Lagos vision, for his genuine interest in the education, welfare and comfort of every child in the State and for the approval to always celebrate the children through weeklong activities of various educative and entertaining programmes to impart knowledge.
"The entire education family of Lagos State thank you for your passion and investment in the future of all the children of Lagos State, irrespective of the circumstances of birth, especially by ensuring a level playing ground for all to nurture and grow their knowledge in pursuit of a better tomorrow", she said.
OMO-AGEGE MAKES CASE FOR GIRL-CHILD DEVELOPMENT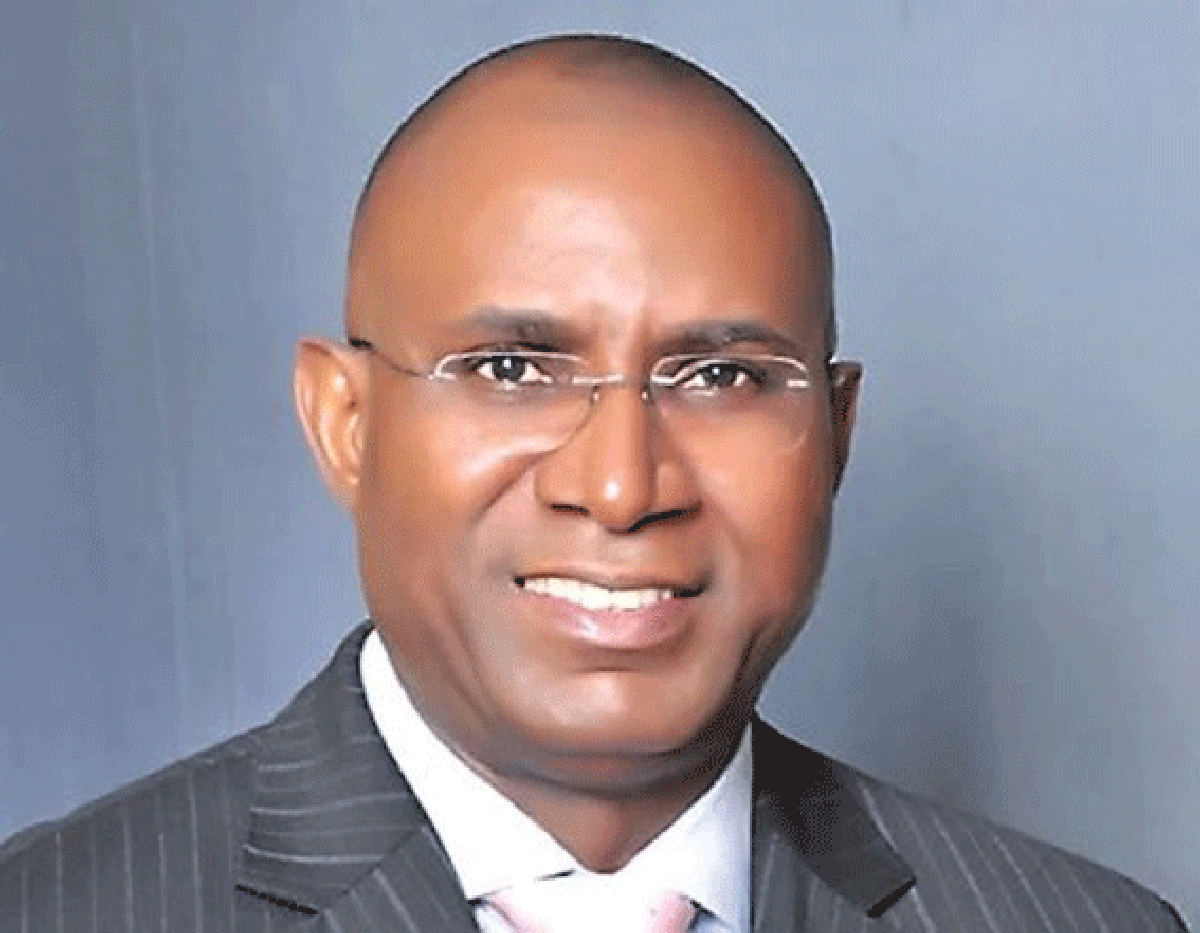 As Nigeria joins the rest of the world to mark the 2021 International Day of the Girl Child, the Deputy President of the Senate, Senator Ovie Omo-Agege has said that every girl-child should be given the opportunity to harness and realise their full potentials in life.
Senator Omo-Agege stated this in Abuja on Monday in his goodwill message to commemorate this year's International Day of the Girl Child.
The event was organised by the Federal Ministry of Education.
The Deputy President of the Senate described the theme of the celebration: 'Digital generation. Our generation' as apt and encouraged every girl-child in the country to remain confident and focused in the pursuit of their goals.
Represented by his Chief of Staff, Dr Otive Igbuzor, the Delta Central lawmaker restated the commitment of the National Assembly to always make good laws meant to eliminate all forms of discrimination against the girl-child..
"On the side of the legislature which I represent, we have not been resting on our oars. Firstly, Nigeria is signatory to typical international charters that seek to protect the girl child. These include the United Nations Universal Declaration of Human Rights (1948); the UN Convention on the Elimination of All Forms of Discrimination against Women (CEDAW) of 1979, among others.
"Secondly, we have a collection of statutes that address issues of discrimination and undue restriction of the girl. They include the Child Rights Act (2003) with specific clauses that protect the girl child; the Violence Against Persons (Prohibition) Act (2015), also with specific clauses that protect women from violence that could undermine their psyche and self-worth, among others.
"We are also aware of the popular Bill for an Act to prevent, prohibit and redress Sexual Harassment of students in tertiary educational institutions and for matters concerned therewith (2019), which I had the privilege to sponsor. As we know, the Bill has already been passed by the Senate and is now only awaiting the concurrence of the House of Representative," Omo-Agege said.
The senator made a case for more girls to be part of the new technology culture, adding that Science, Technology, Engineering, and Mathematics (STEM) should not be dominated by boys.
Commemorated on October 11 yearly, the International Day of the Girl-Child is a day set aside by the United Nations to celebrate the girl child while delibrating on issues affecting their development.
UN, NGO launch project to support 750 vulnerable, marginalised girls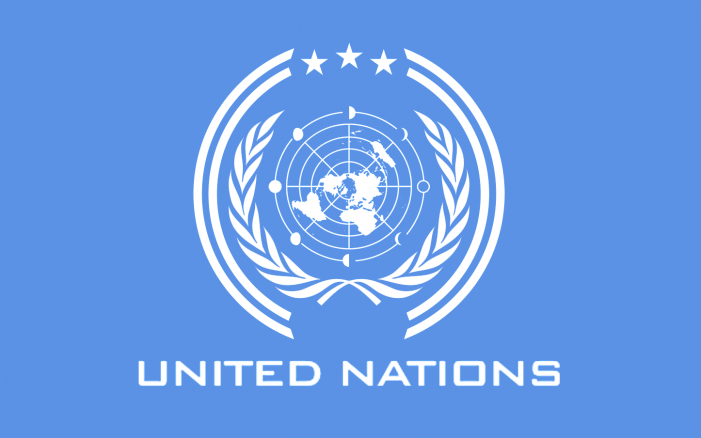 The United Nations Trust Fund and Tabitha Cumi Foundation on Monday launched the Flashlight Action on Girls' Safety (FLAGS) to support 750 marginalised girls in FCT, Nassarawa and Niger states.
The foundation's Executive Director, Mrs Tayo Erinle, said the project, funded by the UN Trust Fund, will provide access to multi-sectoral services to end all forms of violence against women and girls.
Erinle said the three-year project was relevant to this year's International Day of the Girl-Child, with the theme, "Digital Generation-Our Generation; Digital Revolution: Not Without Girls."
`It is a three-year project and it is particularly relevant to this year's theme of the IDGC Digital Generation-Our Generation; Digital Revolution:Not Without Girl.
"During the COVID-19 pandemic lockdown, we worked digitally with girls to reach them in their communities through literacy by radio.
"But now our digitilisation is going to be by way of getting access to justice, health and referral services for girls to support them against GBV.''
According to her, the organisation was committed towards enhancing the dignity of marginalised girls and women and the project focus was on health, education and service delivery.
"FLAGS is a three-year project for May 2021 to May 2024 project funded by the UN Trust fund to end violence against women and girls, and is implemented by Talitha Cum Foundation to support 750 marginalised adolescent girls between the ages of 10-19 in 10 communities in FCT, Nassarawa and Niger states.
"We are working with health department, police gender desk office and FIDA in all the implementing states.
"We have a marginalisation criteria, we have chosen to select girls that are vulnerable, girls that actually need support,'' she said.
She explained further that 525 girls in FCT, 150 in Nassarawa and 75 in Niger states will be benefitting from the project.
She said the vulnerable adolescent girls will also be provided with survival centered interventions within safe spaces, access to friendly multi-sectoral services and survival's wellbeing to assist them.
"Why we need to support them is because many of them are naïve and they don't even understand the signal, they don't understand what is happening until they are harmed.
"That is why it is very important for us to inform them and give them correct information about what GBV is so that when they see it or experience, they can identify it and respond to it and report appropriately.
"Our approach is to establish safe spaces in the community in schools. Digitally, we are establishing virtual case management hubs to enable them easy access, avoid re-traumatisation and to engage all relevant stakeholders from FIDA, Health experts, FIDA,'' she said.
According to her, they started with advocacies in communities for support for the project, enrolment of project beneficiaries and baseline assessment.
She noted that the beneficiaries were orphans, Persons Living with Disabilities (PWDs), school drop-out, househelps, and teenage mothers.
Also, Amarachi Chukwu, Assistant Programme Officer, International Federation of Women Lawyers (FIDA), said the association has been carrying out advocacies in schools and the media on the harms of GBV.
"Even the Judges know that these cases are overwhelmed, they are trying their best to make sure the cases are disposed as soon as possible.
"They no longer delay cases especially cases of girl's molestation and rape,'' she said.
According to her, the establishment of special courts to handle GBV cases will help expedite prosecution of cases and ensure survivors get justice, which will serve as deterrent to others.
"The more such cases are delayed, the more traumatised the survivor becomes. But as soon as the survivor gets justice, they get better, ''she said.
Similarly, Mrs Chioma Ukachi, representing the Federal Ministry of Women Affairs, stressed on the need for opportunities for the girl-child to explore her potentials like the male.
"Every girl-child has a dream just like their male counterparts and therefore should be given a conducive environment free from violence and discrimination to achieve her dream," she said.
Ukachi, therefore, reiterated the commitment of the ministry towards implementing policies that will protect and fulfill the rights of the Nigeria girl-child and bridge the inequality gap.
Also, Mrs Fehintola Aguda, Non-governmental Association For Literacy Support Services (NOGALSS), stressed the need for more sensitisation to encourage girls break the culture of silence and to speak out against GBV.
"Most of our girls are subjected to the culture of silence. They don't allow you to talk, girls are restricted.
"And this is what we are trying to break so that you can be liberated," she said.
Speaking on behalf of the beneficiaries, Maria Sunday, 12 years, expressed appreciation to the organisations for their supports, which she said would enable her fulfil her dreams of becoming a medical doctor. (NAN)