Buhari Is Nigeria's Most Popular Politician in Generations, VP Osinbajo Says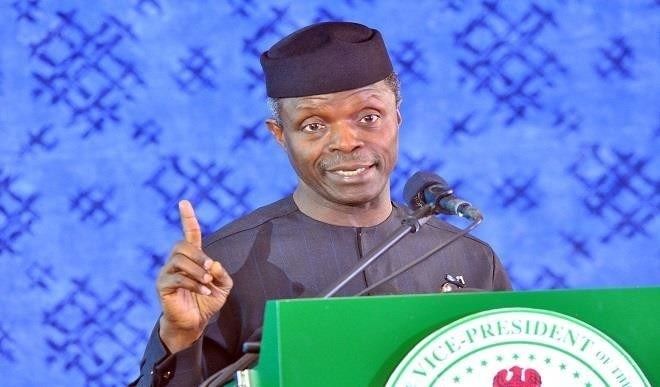 Nigeria's Vice President, Professor Yemi Osinbajo, said at the weekend in London that President Muhammadu Buhari was the only politician in Nigeria at this time with the charisma and credibility to rally the whole country behind the patriotic push to rise above its current challenges.
Osinbajo stressed the need for Nigeria to remain an indivisible country, assuring that its challenges would soon be overcome.
The vice president spoke during an interactive session with top officials of the Nigerian High Commission in London.
He declared, "If you look at all of us sitting here, we represent all the geopolitical zones. This is the Nigeria that will succeed; anything else doesn't make sense."
Describing Buhari's popularity and credibility as a crucial factor in galvanizing the entire system to resolve the challenges, Osinbajo said, "The president is possibly the most popular Nigerian politician that we ever had in generations. He is possibly the only person, who can go into a place or somewhere without bossing people to gather and they will come and listen to him speak.
"We need that level of credibility to be able to solve problems in our country. And I think because of his level of credibility, despite everything, he is still the only one that can call everyone, and even people, who do not necessarily agree with him know that he is a man of his words."
Osinbajo urged Nigerians at home and in the diaspora to promote the message of one country, noting, "Anybody, who looks at how Nigeria operates will recognise that we are better off in this system, and that is the truth.
"Yoruba are not better off on their own. Igbos are not better off on their own. The North is not better off on its own. We are better off as one nation, that is why we are strong and that is why we can face the world."
Further stressing the need for unity, he stated, "If you read of the economics of smaller nations, they are looking for how they can become stronger by aligning with other nations. How does a country with all the potential and everything that we have, think that the best way is to break up?
"We are at a point in time in our history, where we have security challenges; we have economic challenges, and if you talk about security, there are so many dimensions to it. If you look carefully, all of these could happen to any government and I think we are in the very best position to solve the problems that face us today.
"Security challenges that we have didn't show up in one day but it is the government, the people, the men and women that will handle them.We happen to be that government, and I am very convinced that we are entirely capable of handling these challenges. I think we are in the best possible position to solve these problems."
Osinbajo enjoined staff of the High Commission to remain good ambassadors of the country and endeavour to promote justice and fairness in their activities, even as they make more efforts to promote government's programmes and policies.
He said, "We must promote one country. But, of course, everybody talks about justice, fairness and balance, and that is what we must try to do on a continuous basis.
"Let us not be discouraged, let us be very confident, because our country will come out of all these problems and emerge stronger. So, I urge every person, who represents our country, to ensure that we represent the country well and be able to speak up at the right forum about the country and what we are doing."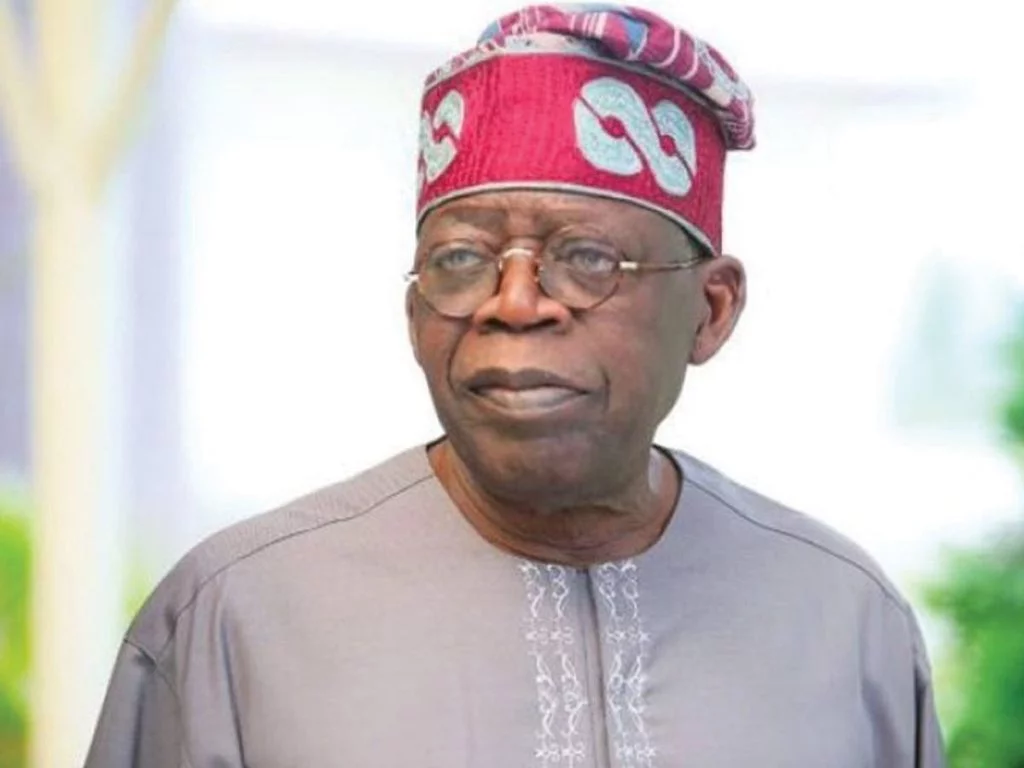 Presidential Candidate and National Leader of the All Progressives Congress, Asíwájú Bola Ahmed Tinubu, travelled out of the country early Monday morning after meeting with President Muhammadu Buhari at the Presidential Villa.
He is off to Paris, France to hold some important meetings.
The APC standard bearer is expected back in the country shortly.
Earlier before his departure, he attended the public presentation of a book titled 'Mr. Speaker' and launch of legislative mentoring initiative in commemoration of the 60th birthday of Speaker of House Representatives, Femi Gbajabiamila.
On June 8, Asiwaju Tinubu emerged the Presidential candidate of APC for the February 25, 2023 election at the party's presidential primaries/national convention held at the Eagle Square, Abuja.
After the election, he immediately embarked on a series of thank you and reconciliation visits to those who contested against him at the party's primaries including the seven aspirants who stepped down for him.
Justice Olukayode Ariwoola Takes Oath Of Office As Acting CJN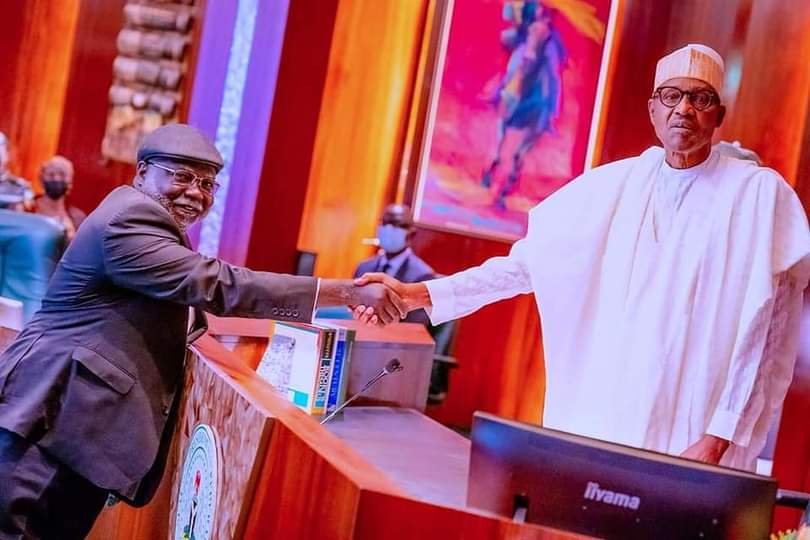 Justice Olukayode Ariwoola of the Supreme Court on Monday took the judicial oath of office as the acting Chief Justice of Nigeria (CJN).
President Muhammadu Buhari administered the oath of office to Justice Ariwoola during a swearing-in ceremony held at the Council Chamber of the Presidential Villa in Abuja, the nation's capital.
Ariwoola, 62, takes over from the outgone CJN, justice Tanko Muhammad, is expected to serve in an acting capacity till further confirmation by the National Judicial Council (NJC).
While taking the judicial oath, he swore to be faithful and bear true allegiance to the Federal Government of Nigeria, as well as defend the Constitution of the Federal Republic of Nigeria.
Justice Muhammad had resigned as the Chief Justice of Nigeria on Sunday night, citing ill-health as the reason for his decision.
This led to the inauguration of Justice Ariwoola – the next most senior justice of the Supreme Court at the time of Justice Muhammad's resignation.
Until his resignation, according to reports, the immediate past CJN was seriously ill.
News of his resignation broke barely a week after 14 justices of the Supreme Court wrote to him to lament the dilapidated state of affairs in the apex court.
In the leaked letter, the justices alleged that Justice Muhammad failed to address the issues raised despite drawing his attention to them.
They had complained of a lack of residential accommodation and vehicles at the court, alleging that the former CJN was gallivanting with his 'spouse, children and personal staff' while not allowing them to travel with an assistant on foreign trips.
But these allegations were denied by an aide to the former CJN.
Christian Pilgrimage Not Wasteful – FCT-CPWB Boss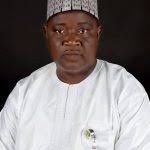 The Director, FCT Christian Pilgrims Welfare Board, Dabara Audu has said that those describing the Christian Pilgrimage to the Holy Lands of Israel and Jordan as a jamboree do so because they don't know what the exercise entails and therefore cannot relate with the level of spiritual upliftment it brings to the Pilgrims and Nigeria as a country.
Speaking to News men after the completion of the pilgrimage exercise for the first batch of the 2021 main Christian pilgrimage and the 2022 Easter pilgrimage to Israel and Jordan Mr. Dabara said the spiritual impact of the exercise brings about a new experience for Christians who can now relate well with biblical and scriptural occurrences that will further strengthen their faith in Christ for the uplifting of Nigeria as a country.
In his words, ". It is very unfortunate for anyone to say pilgrimage is a jamboree. Anyone that says it's a jamboree does not know what pilgrimage is. I want to believe that anyone that wants to embark on a pilgrimage must have heard of the pilgrimage sites and must have read about it and given birth to some useful information that it is a life-transforming exercise.
" we have received testimonies from the people that have gone there in the past. In this journey that has just finished, we have gone to so many sites, and in some cases, I have gone to those places more than four times, and still, there are new testimonies each time I visit those places, and that is what the scripture is all about.
" Pilgrimage is about the scripture being brought alive to any serious Christian and it's a way to work out our salvation. For any serious Christian, pilgrimage is part of working out your salvation and I am sure a lot of us today even as we hear testimonies, their spiritual lives are being promoted and this will have an impact on the families of the pilgrim, their villages, towns where they come from and on Nigeria as a whole."
Speaking on this year's Pilgrimage which was the first of its kind as Nigerian pilgrims visited Holy Places in Israel and Jordan, The Director said it was an opportunity for Christians to relate better with biblical occurrence and to be able to visit those sites not minding that some of those places are now in more than one country.
" It is a very good experience for us all, those that have been going to Israel alone before now did not have opportunity to visit the holy sites in Jordan like the River Jabok where Jacob wrestled with and angel and his name was changed to Israel, and the mount Nebo where Moses was shown the promise land by God before he was taken.
" Gadara a mountain where Jesus Casted out unclean spirits from a man into swines was another very historic location in Jordan, not forgetting the place where John the Baptist was beheaded and his head given in a tray for herods maid dancer. all this are beautiful and very significant places in the life of any serious Christian. so I can tell you that this year's pilgrimage to Israel and Jordan is a blessing in more than one way to us."
" The way I see it, starting the pilgrimage to combine the two nations of Israel and Jordan, I did not see myself as an ordinary person, I know the hurdles the children of Israel had to go through as recorded in the scripture, so if the original people that made these journeys did not find it easy I don't expect that anyone will find it easy because each pilgrimage has a story and revelation behind. God used some of these places to build endurance, perseverance and patience . the children of Israel were able to go through to the promised land, in the same way, this journey from Nigeria to Israel and Israel to Jordan, was not expected to be easy, but I want us to understand that behind the pilgrimage is also the feeling of the suffering, and in this case the suffering that refines. it brings out the true nature of any Christian. like it is said in the Bible Gold passes through Fire to be able to come out pure at it is, so Gold is not pure until it passes though fire. "
When asked how he would rate the first batch of the 2021 main Pilgrimage and the 2022 Easter Pilgrimage, Dabara said
" We are grateful for the completion of the first batch of the 2021 main pilgrimage and the 2022 easter.
we landed in Israel successfully and now we are at the Jordan end of the movement, there is nothing, no one was sick to the extent that we cannot go out, there is no accident in any way and so far no one has absconded.
At this point, I will take this year's pilgrimage as a very successful one, we have more than 200 pilgrims and no one absconded so we are bold to say that it was successful."
He therefore Used the medium to appeal to those that have taken part on the pilgrimage to show good examples as they go back to the larger society after these period of reflections and visitation of biblical sites in the holy lands of Israel and Jordan.