President Buhari to present 2022 budget on Thursday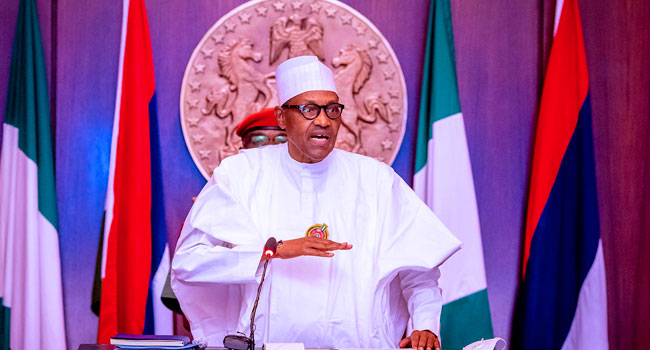 President Muhammadu Buhari would, on Thursday, present the 2022 budget to a joint session of the National Assembly.
The Deputy Senate President, Ovie Omo-Agege, gave the hint on Tuesday after reading and referring President Muhammadu Buhari's submission of the revised 2022-2024 Medium Term Fiscal Framework to the Committee on Finance for legislative input.
President Buhari in letter to the upper chamber dated October 4, 2021, explained that the revision was necessitated by the need to reflect the new fiscal terms in the Petroleum Industry Act, 2021, as well as other critical expenditures in the 2022 budget.
According to him, the underlying drivers of the 2022 fiscal projections, such as oil price benchmark, oil production volume, exchange rate, GDP growth, and inflation rate reflect emergent realities and the macroeconomic outlook, and remain unchanged as in the previously approved 2022-2024 MTEF/FSP.
"The PIA established a progressive fiscal framework aimed at encouraging investment in the Nigerian Petroleum Industry.
"This significantly alters the Oil and Gas fiscal terms and has necessitated changes in the 2022-2024 Medium Term Fiscal Framework.
"The fiscal effects of PIA implementation are assumed to kick in by mid-year 2022. The revised 2022-2024 Fiscal Framework is premised on hybrid of January-June (based on current fiscal regime) and July-December (based on PIA fiscal regime), while 2023 and 2024 are now fully based on the PIA", he said.
Accordingly, President Buhari listed the changes to the 2022 Fiscal Framework projections to include Gross Revenue projection decreased by N341.57 billion, from N8.870 trillion to N8.528 trillion; decreased deductions for federally funded upstream projects costs and 13 percent derivation by N335.3 billion and N810.25 million respectively; and Net Oil and Gas revenue projection declined by N5.42 billion from N6.540 trillion to N6.535 trillion.
Buhari added that also to be modified in the fiscal framework was a decline in Net Oil and Gas Revenue by N5.42 billion; and an increase in projected FGN's Retained Revenue from N8.36 trillion to N10.13 trillion.
Giving a breakdown of the projected increase in Federal Government's revenue, he said N837.76 billion was from increase in revenue of Government Owned Enterprises; N697.6 billion from MDAs Internally Generated Revenue; the introduction of Education Tax of N306 billion and Dividend of N8.3 billion from the bank of industry as revenue lines; and FGN share of oil price royalty of N96.9 billion which is expected to be transferred to the Nigerian Sovereignty Investment Authority based on the provisions of the PIA.
He added that the FGN Aggregate Expenditure (including GOEs and Projected-tied Loans) is projected to increase by N2.47 trillion, from N13.98 trillion to N16.45 trillion.
Buhari noted that the increase in expenditure was due to N100 billion additional provision to INEC, to cater for the 2023 General Elections; and the provision of N54 billion to NASENI, which represents 1 percent FGN share of Federation Account.
Others are additional provision of N510 billion in the Service Wide Votes to cater for National Poverty Reduction with Growth Strategy (N300 billion), Police Operations Fund (N50 billion), Hazard Allowance for Health Workers (50 billion), Public Service Wage Adjustments (additional N80 billion), and MDAs' Electricity Bills Debt (additional N37 billion); and additional Capital provision of N1.70 trillion.
He explained that the provision for additional capital in the framework was as a result of projected increases in Capital Supplementation by N179.1 billion; GOEs Capital by N222.1 billion; TETFUND Expenditure by N290.7 billion; Multi-lateral/Bi-lateral Project-tied Loans by N517.5 billion; and MDAs Capital Expenditure by N390.5 billion (including N178.1 billion provision for population and housing census to be carried out in 2022.
The Deputy Senate President, after reading the President's letter referred same to the Committee on Finance.
The Committee which is Chaired by Senator Solomon Olamilekan Adeola was mandated to report back tomorrow, Wednesday, October 6, 2021.
"You will have to report back to us latest tomorrow (Wednesday), to enable us use it as a predicate for the budget presentation on Thursday", Omo-Agege said.
President Buhari transmits Business Facilitation bill to N'Assembly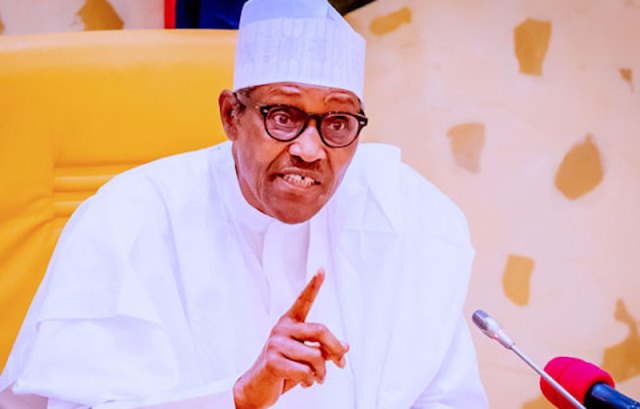 The Senate has received the Business Facilitation (Miscellaneous Provisions) Bill 2022, forwarded to the National Assembly by President Muhammadu Buhari, for consideration and passage.
The bill was accompanied by a letter dated 17th June, 2022.
The letter, addressed to the Senate President, Ahmad Lawan, was read during plenary on Tuesday.
President Buhari, in the letter, explained that the expeditious consideration and passage of the bill would promote the ease of doing business in Nigeria.
It reads, "Pursuant to Sections 58(2) of the 1999 Constitution of the Federal Republic of Nigeria (as amended), I forward herewith the Business Facilitation (Miscellaneous Provision) Bill 2022 for the kind consideration of the Senate.
"Business Facilitation (Miscellaneous Provision) Bill 2022 seeks to promote the war of doing business in Nigeria by amending relevant legislation.
"While hoping that this submission will receive the usual expeditious consideration of the Senate, please accept, Distinguished Senate President, the assurances of my highest consideration."
N5 trillion urgently needed to cushion effects double digits increase on ordinary Nigerians – World Bank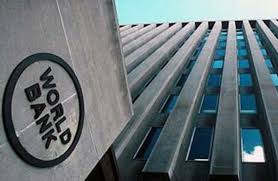 The World Bank has warned that Nigeria could lose about N5trillion in 2022 from gasoline subsidies.
The bank also said that N5 trillion is urgently needed to cushion ordinary Nigerians from the crushing effect of double-digit increases in the cost of basic commodities.
The World Bank said in it Nigeria Development Update (NDU) released on Tuesday in Abuja.
The report said: "When we launched our previous Nigeria Development Update in November 2021, we estimated that Nigeria could stand to lose more than N3 trillion in revenues in 2022 because the proceeds from crude oil sales, instead of going to the federation account, would be used to cover the rising cost of gasoline subsidies that mostly benefit the rich".
World Bank Country Director for Nigeria Shubham Chaudhuri, however noted: "Sadly, that projection turned out to be optimistic. With oil prices going up significantly, and with it, the price of imported gasoline, we now estimate that the foregone revenues as a result of gasoline subsidies will be closer to 5 trillion Naira in 2022.
"N5 trillion is urgently needed to cushion ordinary Nigerians from the crushing effect of double-digit increases in the cost of basic commodities, to invest in Nigeria's children and youth, and in the infrastructure needed for private businesses small and large to flourish, grow and create jobs."
The report noted: "Nigeria is in a paradoxical situation: growth prospects have improved compared to six months ago but inflationary and fiscal pressures have increased considerably, leaving the economy much more vulnerable".
Nigeria's banking sector now immune to economic shock – NDIC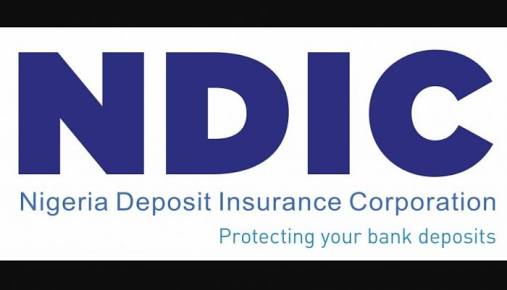 Nigeria Deposit Insurance Corporation (NDIC) has said that the banking sector is now immunized to withstand shocks that may impact the economy and the financial system.
Mr Bello Hassan, Managing Director of NDIC said this at a retreat for members of the Senate Committee on Banking, Insurance and other Financial Institutions with the NDIC, in Lagos.
Any change in fundamental macroeconomic variables or relationships that has a significant impact on macroeconomic outcomes and measures of economic performance, such as unemployment, consumption, and inflation, is referred to as an economic shock.
Mustapha Ibrahim, Executive Director (Operations), who represented the NDIC boss, said Nigerian banking industry was currently resilient to most of these difficulties, particularly external shocks over which the Corporation had no control.
He said: "We have tried to immunise the system to withstand shocks that may be impacting on the economy and the financial system".
Hassan, further said that effective risk-based management remained critical to a safe and sound financial system.
"The NDIC and the Central Bank of Nigeria have a very robust supervisory framework under the risk-based supervisory format the risk-based approach is actually proactive. For the most part, we try to anticipate all these risks – Macro, micro, domestically and globally – to address them continuously.
"So, it is so dynamic that we also are constantly on a real-time basis, monitoring the industry continuously and fine-tuning our supervisory tools, both onsite and offsite, to mitigate some of the challenges the banks may be facing," he said.
On his part, Chairman, Senate Committee on Banking, Insurance and Other Financial Institutions, said the retreat demonstrated progress in creating lasting and workable relationships in the national interest.
Sani, who was represented by Senator Olubunmi Adetunbi, was optimistic that the outcome will aid in the strengthening of the financial and banking sectors, particularly the corporation's supervisory and regulatory role.
"The National Assembly and NDIC are key institutions critical to the growth and development of the Nigerian economy. While we provide the legal and institutional frameworks, NDIC carries out its regulatory or supervisory responsibilities in order to safeguard the banking sector.
"Engagement of this nature gives us the platform to deeply look into our activities and responsibilities and also examine how far we have gone in carrying out our mandate as required. It helps in injecting fresh ideas into our operations which will materialise into an improved, effective and efficient service delivery to Nigerians," he said.