Buhari arrives Addis Ababa for Ethiopian Prime Minister's inauguration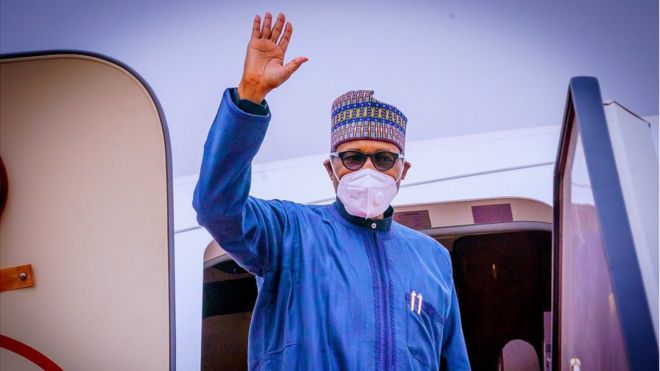 President Muhammadu Buhari has arrived in Addis Ababa, the Ethiopia capital, on Sunday, for the inauguration of Prime Minister Abiy Ahmed for another five-year term in office.
The News Agency of Nigeria (NAN) monitoring the president's visit reports that the presidential aircraft carrying President Buhari and some members of his entourage landed at the newly built VIP Terminal of Bole International Airport at 5:06p.m (Nigerian time).
The Nigerian leader, who was accorded a full guard of honour by the Ethiopian National Defence Force on his arrival, was received by Prime Minister Ahmed.
NAN reports that after the inspection of the guard of honour, the Prime Minister gestured the President into a waiting SUV, took control of the wheels, chauffeuring him straight to the newly built expansive friendship park for a private dinner.
The dinner was attended by the President of Ethiopia, Sahle-Work Zewde, and the President of Senegal, Macky Sall.
While in Addis Ababa, the Nigerian leader is expected to deliver a goodwill message at the inauguration event scheduled to hold at the historic Meskel Square.
President Buhari will join other African leaders, who will be attending the event in person, including the Presidents of Djibouti, Kenya, South Sudan, Senegal, Somalia, Uganda and the Prime Minister of the Democratic Republic of Congo.
A statement issued by Mr Femi Adesina, the President's spokesman, on Saturday, said President Buhari would also attend a State Dinner at the National Defence Headquarters, Addis Ababa.
On the significance of President Buhari's visit to the country, the Ambassador of Nigeria to Ethiopia and Permanent Representative to the African Union, Victor Adeleke, told reporters that:
''Nigeria and Ethiopia enjoy warm cordial relations, they are equally the two largest democracies in Africa, in this wise, the attendance of President Buhari at the inauguration ceremony of Prime Minister Ahmed is an indication of the President's commitment to strengthening democracy in Africa.''
The Ambassador, who holds concurrent accreditation to Djibouti and United Nations Economic Commission for Africa (UNECA), explained that the visit would also afford President Buhari the opportunity to strengthen bilateral cooperation between Nigeria and Ethiopia.
He added that over the years there had been much eagerness and zeal on the part of both countries to cooperate on positive agreements, part of which had led to the exchange of official visits at the highest level.
''You will recall that the then Prime Minister of Ethiopia, Hailemariam Dessalegne, visited Abuja, Nigeria, in July 2014, where he was guest of former President Goodluck Jonathan.
''In the same vein, at the invitation of Prime Minister Ahmed, President Muhammadu Buhari undertook a State Visit to Addis Ababa, Ethiopia in February 2020.
''Nigeria and Ethiopia are both working on several areas of bilateral cooperation, particularly in Defence, Aviation, Science and Technology, Industry, Trade and Investment, Agriculture, Health, Youth and Sports development, Communication, Information and media," he said.
He also noted that Nigeria had been extending assistance to Ethiopia through the Technical Aid Corps programme. (NAN)
UN Secretary-General visits Buhari At State House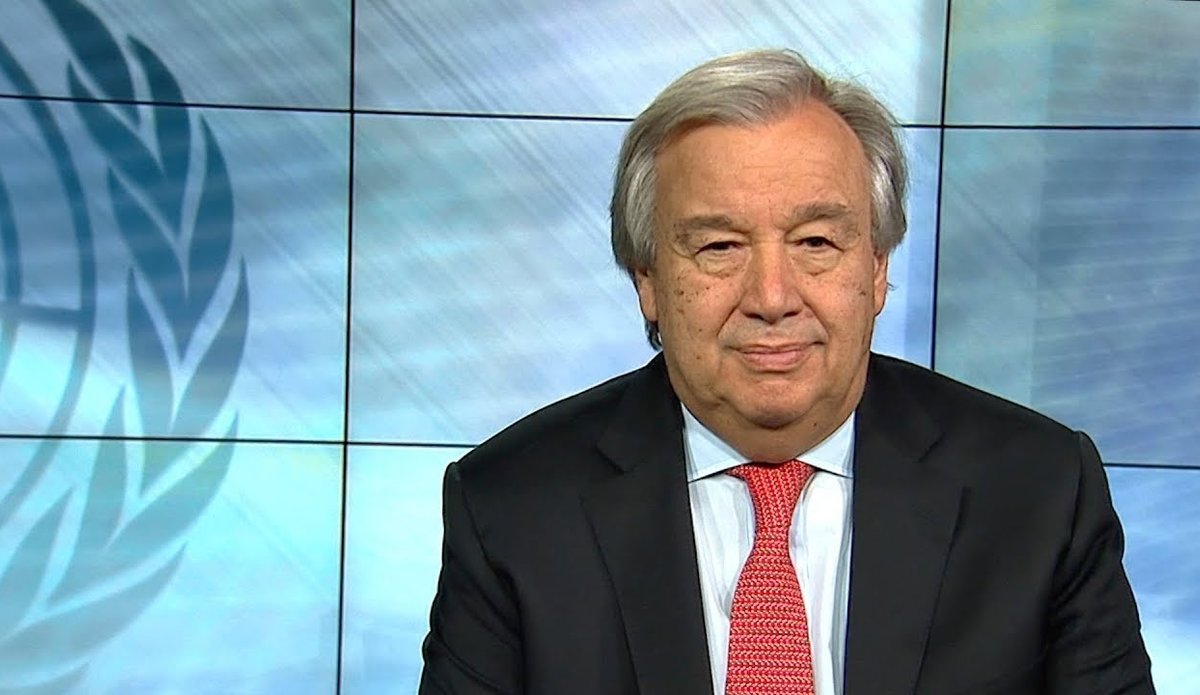 The United Nations Secretary-General Antonio Guterres on Wednesday paid visit to President Muhammadu Buhari at the State House in Abuja.
He was received by top government officials.
Buhari's conversation with Guterres centred on the need to ensure peaceful and democratic elections as well as the robust participation of women and young people in all areas.
President Buhari also thanked the UN boss for the visit, stressing that it came at a time when the world is focussing on the Russia/Ukraine crisis. Buhari also believes that the visit underscores the assurance that the world is with Nigeria.
On his part, the UN scribe called for developed nations to ramp up vaccine support to countries in the global north, halt the asymmetrical distribution and reform the global financial system.
Earlier in the day, he visited the UN House in Abuja alongside some top officials and diplomats of the agency.
Guterres is on a two-day official visit to Nigeria – the first of such.
The UN chief had arrived in Nigeria on Tuesday and also visited Borno State where he proposed the reintegration of repentant terrorists. This, he said, is key to the restoration of peace in the North East region.
"The best thing we can do for peace is to reintegrate those, that in a moment of despair, became terrorists but want to become now citizens and to contribute to the well-being of their brothers and sisters," he told a gathering at an Internally Displaced Persons (IDP) camp.
The UN scribe is also expected to perform the wreath-laying ceremony in honour of the August 26, 2011, suicide bomb attack victims.
Ukraine : UN Agencies Condemn Attacks On Health Care Facilities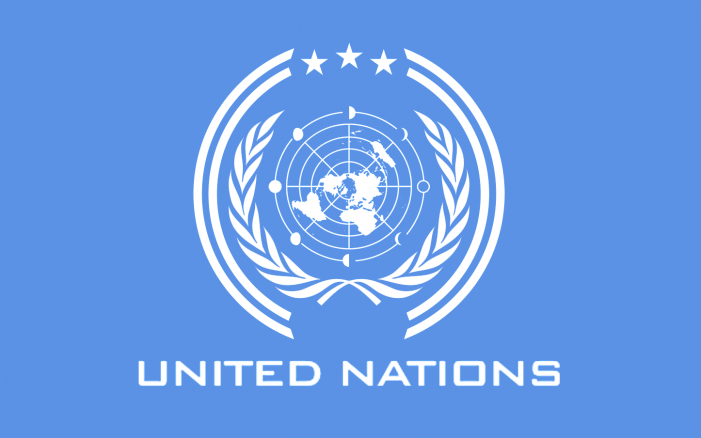 UN agencies on Sunday called for an immediate ceasefire and an end to attacks on healthcare professionals and facilities in Ukraine, describing such incidents as acts of "unconscionable cruelty".
Since the start of Russia's invasion of Ukraine, 31 attacks on health care have been documented via the WHO's Surveillance System for Attacks on Health Care (SSA), the heads of the United Nations Children's Fund (UNICEF), the UN Population Fund and the World Health Organization said in a joint statement.
"To attack the most vulnerable -– babies, children, pregnant women and those already suffering from illness and disease, and health workers risking their own lives to save lives –- is an act of unconscionable cruelty," they said, calling for an immediate ceasefire.
In 24 of the reported attacks, health care facilities were damaged or destroyed, while in five cases ambulances were hit. A total of 12 people were killed and 34 injured, according to the UN agencies' statement.
"Humanitarian partners and health care workers must be able to safely maintain and strengthen essential health service delivery, including immunisation against Covid-19 and polio, and the supply of life-saving medicines for civilians across Ukraine as well as to refugees crossing into neighbouring countries," said the statement, signed by UNICEF Executive Director Catherine Russell, UNFPA counterpart Natalia Kanem and WHO head Tedros Adhanom Ghebreyesus.
At least three people were killed, including a young girl, in an attack Wednesday on a children's hospital in Mariupol in southern Ukraine.
According to the United Nations' reproductive health agency two other Ukrainian maternity hospitals had already been attacked and destroyed before that strike.
"Attacks on health care and health workers directly impact people's ability to access essential health services -– especially women, children and other vulnerable groups," the UN agency chiefs said in their statement on Sunday.
"We have already seen that the health care needs of pregnant women, new mothers, younger children and older people inside Ukraine are rising, while access to services is being severely limited by the violence," the statement added.
Oxygen and medical supplies, including for the management of pregnancy complications, are running dangerously low, they warned.
"The health care system in Ukraine is clearly under significant strain, and its collapse would be a catastrophe. Every effort must be made to prevent this from happening," the UN agencies warned.
"We call for an immediate ceasefire, which includes unhindered access so that people in need can access humanitarian assistance. A peaceful resolution to end the war in Ukraine is possible."
AFP
Yoon Suk-yeol wins South Korea's presidential election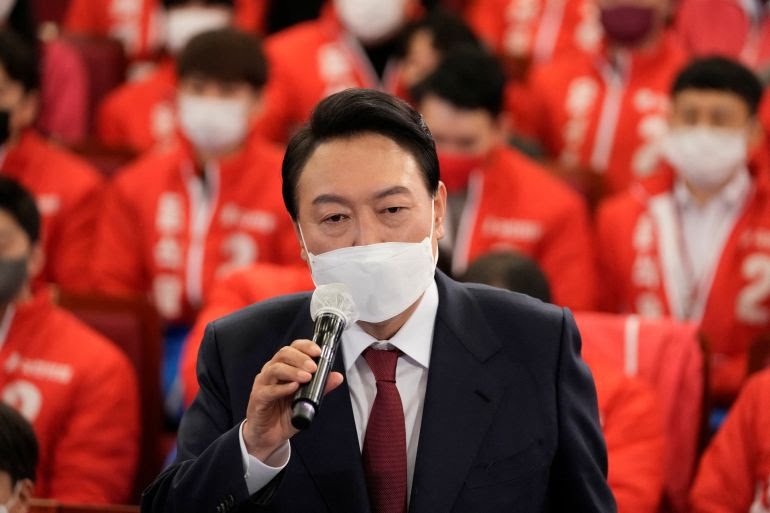 Yoon Suk Yeol, a conservative former top prosecutor, has been elected South Korea's new president, defeating his chief liberal rival in one of the country's most closely fought presidential elections.
With more than 98 percent of the ballots counted, Yoon had 48.6 percent of the votes against his rival Lee Jae-myung's 47.8 percent.
Yoon said on Thursday that he would honour the constitution and the parliament and work with opposition parties when he takes office as the country's next leader, calling the election result a "victory of the great people".
"Our competition is over for now," he said in an acceptance speech, thanking and consoling Lee and other rivals.
"We have to join hands and unite into one for the people and the country."
At a separate ceremony with supporters, Yoon said he would put top priority on "national unity," adding all people should be treated equally regardless of their regional, political and socioeconomic differences.
"I would pay attention to people's livelihoods, provide warm welfare services to the needy, and make utmost efforts so that our country serves as a proud, responsible member of the international community and the free world," he said.
Yoon is to take office in May and serve a single five-year term as leader of the world's 10th-largest economy.