Profit Tax: NEITI to refer defaulting oil, gas firms to anti-corruption agencies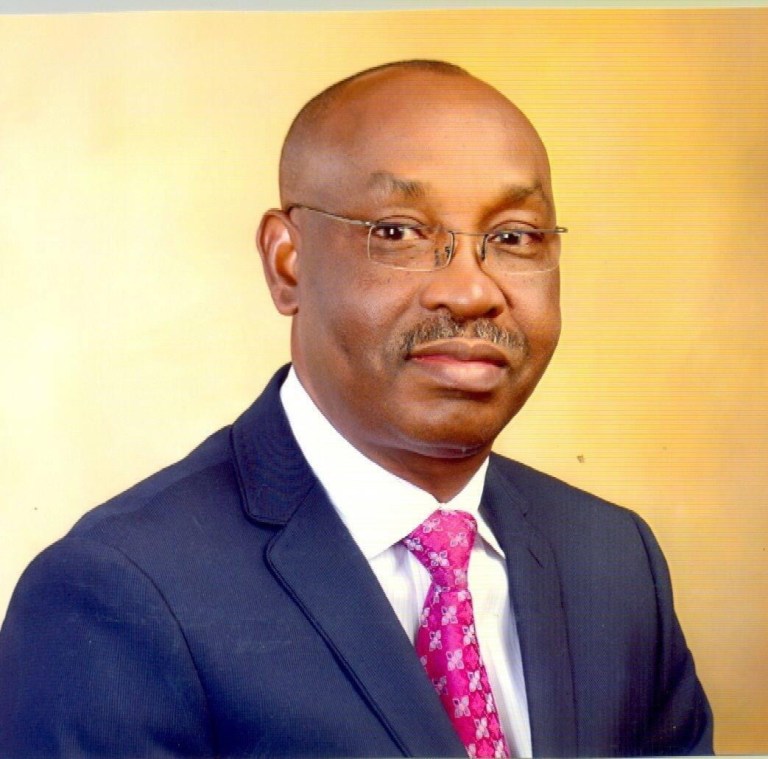 The Nigeria Extractive Industries Transparency Initiative (NEITI) says it will report oil and gas companies that have defaulted in remittance of various profit taxes to the federation account.
Dr Orji Ogbonnaya Orji Executive Secretary of NEITI disclosed this while briefing newsmen on the 2019 oil and gas industry audit report and  Solid Mineral Industry audit report in Abuja, on Tuesday.
He said that 77 oil and gas companies operating in Nigeria were currently owing the  country 6.48 billion dollars  an equivalent of N2.659 trillion.
He noted the debts, which were identified in the Report, arose from failure of the companies to remit petroleum profit tax, company income tax, education tax, value added tax, withholding tax, royalty and concession on rentals to the Federation Account.
He explained that a total of 143.99 million dollars is owed as petroleum profit taxes; 1.089 billion dollars as company income taxes and 201.69 million dollars as education tax.
Others, he  added  included 18.46 million dollars and 972,000 pounds as Value Added Tax; 23.91 million dollars and 997,000 pounds as Withholding Tax; 4.357 billion  dollars as royalty oil and  292.44 million dollars as royalty gas.
Also, 270.187 million and 41.86 million dollars were unremitted gas flare penalties and concession rentals respectively.
The Executive Secretary noted that the disclosure was important and timely in view of government's current search for revenues to address citizens' demand for steady power, access to good roads, quality education, fight insurgency and creation of job opportunities for the country's teeming youths.
He added that NEITI was determined to help the Federal Government recover the money from the 77 companies, and advised the affected companies to ensure they remit the various outstanding sums against them before the conclusion of the 2020 NEITI audit cycle to the relevant government agencies responsible for collection and remittances of such revenue.
Orji also warned that NEITI would no longer watch while these debts continue to remain in its reports unaddressed, stating that it would provide all necessary information and data to sister agencies saddled with the responsibilities of recovering the debts into government coffers.
He said that the agency would also share the information and data with partner anti-corruption agencies with whom it had signed memoranda of understanding (MoU).
"A comparative analysis of what this huge sum of N2.65 trillion can contribute to economic development shows that it could have covered the entire capital budget of the federal government in 2020 or even used to service the federal government's debt of 2.68 billion dollars in 2020.
"In 2021, if the money is recovered the N2.659 trillion could fund about 46 per cent of Nigeria's 2021 budget deficit of N5.6 trillion and is even higher than the entire projected oil revenue for 2021.
"This is why NEITI is set to work with the government to provide relevant information and data to support efforts at recovering this money.
"The disclosure of this information is in line with NEITI's mandate to conduct audits, disseminate the findings to the public to enable the citizens, especially the media and civil society to use the information and data to hold government, companies and even society to account.
" It is important that the process of recovering this humongous sum be set on course to support government in this period of dwindling revenues," he said.
On NEITI's achievements, he said that within the short period of  re-constitution and inauguration of the NEITI Board.
It  achieved commencement of process of reviewing of NEITI Act to strengthen its powers and functions; timely publication and presentation of the reports.
Also, secured permanent office accommodation for the agency after 17 years of squatting on rent; sustained and diversified partnerships with key stakeholders and partners.
Other achievements he listed were the appointment of NEITI into the implementation Committee of the Petroleum Industry Act, PIA; the beginning  of the development of a five-year NEITI Strategic Plan (2022-2026) and NEITI Audit Automation Project.
Also, Nigeria's involvement in Opening Extractives programme; NEITI's appointment to lead the global EITI Contract Transparency Network; Designing of a new, functional and Interactive website and reconstitution of the civil society and communication sub-committee among others.
Also speaking, Chairman of the Board of NEITI, Mr Olusegun Adekunle, welcomed the achievements so far recorded and assured that a lot more needs to be done in the EITI implementation in Nigeria.
"To effectively undertake this task of ensuring prudent management of extractive resources, there is need for effective oversight of the implementation of the EITI standard by all relevant frontline agencies of government and companies.
"NSWG looks up to you for you to effectively monitor these guidelines and to ensure that the standards are mainstreamed in the covered entities' daily operations", he said.
He reiterated the commitment of President Muhammadu Buhari-led administration to EITI implementation in Nigeria.
According to him, President Buhari's administration is passionate about EITI process because it served two key agenda of the government on strategic economic development through extractive sector, and in achieving transparency and accountability in the management of our natural resources under the anti-corruption agenda.
The Chairman assured members of the civil society and the media that the NEITI Board under his watch would do all within its power to sustain the existing partnership and ensure a more robust and cordial relationship with civil society groups.
He added that every input from the civil society and the media would receive speedy and due attention.(NAN)(
Cashless Policy: CBN limits withdrawal at PoS to N20,000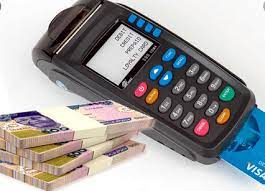 …………Only of N200 and below shall be loaded into the ATMs
The Central Bank of Nigeria (CBN) has limited daily cash withdrawal at Point of Sale (PoS) terminals to N20,000.
The CBN also ordered banks to load only N200 and lower denominations into their Automated Teller Machine (ATM).
This was contained in a statement issued on Tuesday by the CBN's Director of Banking Supervision, Haruna Mustapha.
The apex bank also set N500,000 as the maximum withdrawal by corporate organisations and N100,000 by individuals with effect from January 9, 2023.
The CBN noted that cash withdrawals above the stated limit will attract a processing fee of 5 per cent for individuals and 10 per cent for organisations.
It said the measure was in line with its cashless policy, urging all Deposit Money Banks (DMBs) and Other Financial Institutions (OFIs) to comply with the directive.
"The maximum cash withdrawal over the counter (OTC) by individuals and corporate organisations per week shall henceforth be N100,000 and N500,000 respectively.
"Withdrawal above these limits shall attract processing fees of five per cent and 10 per cent respectively.
"Third-party cheques above N50,000 shall not be eligible for payment over the counter, while extant limits of N10 million on clearing cheques still subsist.
"The maximum cash withdrawal per week via Automated Teller Machine (ATM) shall be N100,000 subject to a maximum of N20,000 cash withdrawal per day.
"Only of N200 and below shall be loaded into the ATMs," the CBN stated.
The apex bank added that it would give concession in compelling circumstances, not exceeding once a month, where cash withdrawal above the prescribed limits was required for legitimate purposes.
"Such cash withdrawals shall not exceed five million Naira and N10 million for individuals and corporate organisations, respectively and shall be subject to the referenced processing fees," it said.
The CBN noted that monthly returns on cash withdrawal transactions above the specified limits should be rendered to Banking Supervision Department.
"Compliance with extant AML/CFT regulations relating to KYC, ongoing customer due diligence and suspicious transaction reporting is required in all circumstances.
"Customers should be encouraged to use alternative channels, like Internet banking, mobile banking apps, USSD, cards/POS, and eNaira to conduct their banking transactions," it added.
Fuel scarcity: Marketers Hike Pump Price To N280 Per Litre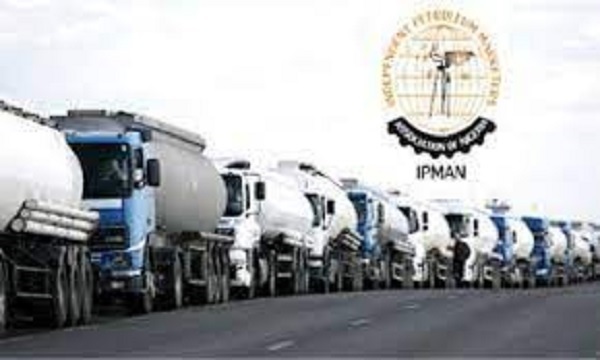 Few days after the Federal Government denied that it planned to hike the pump price of petrol, independent marketers have raised their price to N280 per litre.
Checks on petrol situations in Abuja on Saturday morning showed that while NNPC Retail stations maintained a pump price of N179 per litre, the major marketers dispensed at N180 per litre.
With most filling stations shut down due to lack of supply, long queues were noticed at the stations selling between N179 to N190 per litre.
The government through the Nigerian Midstream and Downstream Petroleum Regulatory Authority, NMDPRA, had in a statement disclosed that there was no plan to hike the price of petrol.
The agency which insisted that the country had 34 days of sufficiency in stock, however, failed to state what the current government-approved price is.
Speaking to Journalists, the Public Relations Officer of the Independent Petroleum Marketers Association of Nigeria, IPMAN, Chinedu Ukadike attributed the hike in the price of the product to the increase in the cost of purchasing it at the privately owned depots.
However, checks in Lagos indicated that the product was sold at between N250 and 280 per liter, while hawkers of the product continue to sell between N300 and N400 per liter.
Commenting on the development, the National President of IPMAN, Chinedu Okoronkwo, said the non-functional tank farms across the country continue to impact on distribution.
He said: "The major area that affects us as Independent marketers is distribution. We have made several presentations. Before now, we had depots, I mean land depots, both in Kano, Maiduguri, Makurdi, Port- Harcourt, Aba, Enugu, and the rest. Some of these depots have not been dispensing products for some time now, due mainly to pipeline vandalism.
Economy: Nigeria May Lose $23b In 2023 If Crude Oil Theft Is Unchecked, Says NSA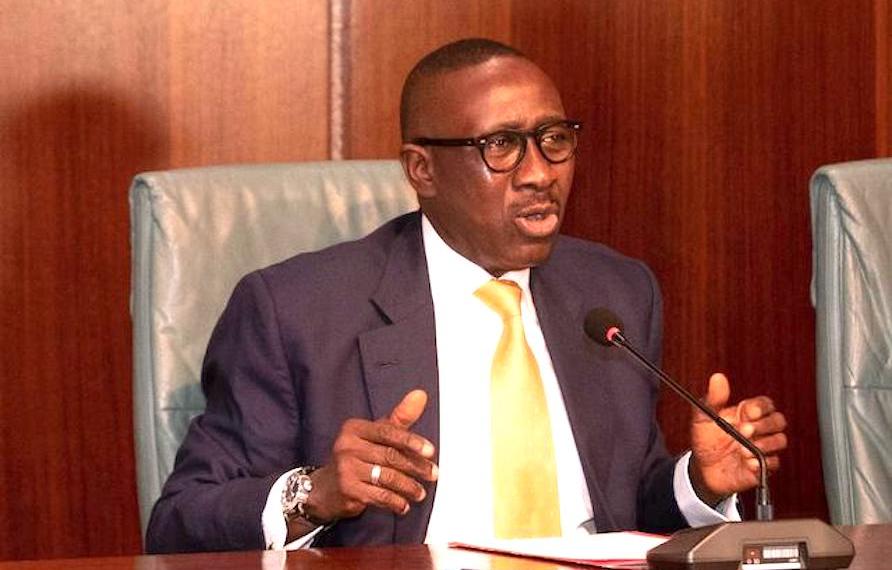 The National Security Adviser, Major General Babagana Monguno, has estimated that the Federal Government may lose $23bn in 2023 if crude oil theft continues.
He made the comment on Tuesday during the inauguration of a special investigation panel set up to check crude oil theft in the country.
General Monguno expressed worries that the nation currently produces one million barrels of crude oil per day as against the two million barrels daily target by the Organization of Petroleum Exporting Countries (OPEC).
While lamenting the poor revenues accruing from the petroleum sector, he charged members of the committee to work towards bringing reducing the menace.
The committee is expected to submit its report by February 21st, 2023.
The Nigerian National Petroleum Company Limited (NNPCL) said last October its cooperation with security forces was reducing theft and will bring production consistently back up.