AfDB to develop, structure innovative finance instruments in Africa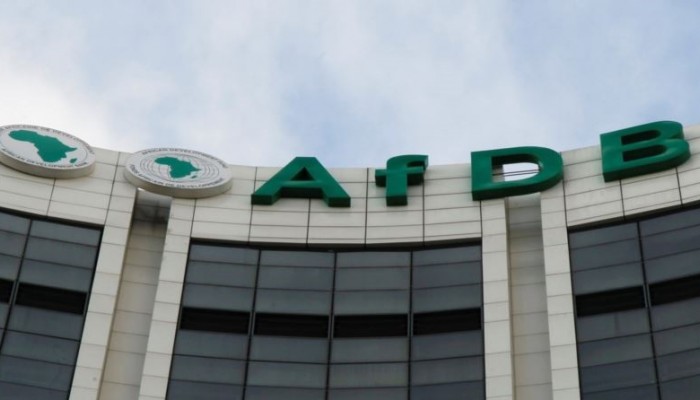 The African Development Bank (AfDB) is collaborating with African countries to develop and structure innovative financing instruments to address insecurity and challenges to economic growth investment and development in the continent.
President of AfDB, Dr Akinwumi Adesina, said this at the fourth edition of the Africa Resilience Forum (ARF 2021), a high-level flagship event of the bank, held virtually on Tuesday.
The event had as its theme: "Covid-19 and Beyond: Working Together for a Resilient Continent".
The event is aimed to reflect on policies and approaches that support the continent's efforts around conflict prevention, peace, and state-building initiatives.
Adesina stressed that there was a compelling case for innovative financing mechanisms to tackle challenges that faced the continent.
He called on all partners to work towards strengthening interventions that responded to such challenges.
"Only by working together as humanitarian, peace and development partners can we, effectively, address root causes and focus on strengthening interventions that respond to what I call disaster triangle which has to do with unemployment, environmental degradation and extreme poverty.
"Wherever you find these disaster triangles, you have instability and insecurity. There is, therefore, a compelling case for innovative financing mechanisms to tackle these challenges.
"Recognising this critical link between security, economic growth, investment and development, the African Development Bank (AfDB) is collaborating with African countries to develop and structure innovative financing instruments.
"This includes security index investment banks to mobilise resources to address the root causes of insecurity and project investments and livelihoods," he said.
The AfDB president also emphasised the need to focus on tackling the effects of climate change and reiterated the bank's commitment to double its climate adaption finance to 25 billion dollars by 2025.
"We have expanded the percentage of financing devoted to climate adaptation from 26 per cent in 2016 to 67 per cent in 2020."
He further stressed the need to increase investment for social protection, safety nets, and resilient and affordable healthcare systems to reduce the effects of the COVID-19 on the continent.
"We must also prioritise job creation especially for the youth that is why the bank created the Youth Entrepreneurship and Innovation Multi-Donor Trust Fund, an initiative to support Africa's entrepreneurship ecosystems that help to create 25 million jobs by 2025.
Also, he reiterated the importance of women to further drive inclusive and resilient growth through the bank's Affirmative Finance Action for Women in Africa which supported women-enabled businesses.
"To be clear, when women thrive, Africa prospers," he emphasised.
Adesina urged Africa not be deterred by the enormous challenges facing the continent adding that resilient economies, communities and people promoted peaceful, stable and prosperous nations.
In his address, Chairperson, African Union Commission (AUC), Mr Moussa Mahamat called on African countries to remain focused and harness their human and natural resources which were "huge assets" for resilience.
"Africa's assets for full resiliency are huge. The challenge is to reach resilience and fast-track economic growth by harnessing our natural resources and attention to our agricultural production."
Mahamat said the pandemic had helped the continent to identify categories of population and economic sectors that were vulnerable and required a new vision for reform.
"Flagship programmes that are found in the 2063 Agenda show that gradually, on a macro management perspective, we are giving ourselves a tool for resilience, ongoing reforms and establishment of the African Continental Free Trade Area pathways for our development and self-centred growth.
"We have to count on our intra-African solidarity and promoting principles within which to set up mechanisms for shock management.
"In this regard, creating financing tools to manage this risk is vital. I call on you create all the tools because it is worthwhile and the situation calls for such tools," he said.
He further stressed an important aspect of institutional reform which is building new forms of partnerships.
He, however, emphasised the need for reliance on the AUC's own efforts "without turning our backs to our strategic partners".
"That is our vision of a renaissance, of multilateralism which we are all yearning for.
"The issue of financing, particularly debt management, financing peace as well as renovating developmental aid should be raised within the framework of the rebirth of multilateralism."
Mahamat also stressed the need to have an efficient combination of all forces of the continent for the vision of resiliency to take root in the governance, political and social practices of the continent.
ARF 2021 aims to provide a platform for sharing experiences, lessons learned, and co-create innovative solutions based on global and regional trends to address fragility and build lasting resilience on the African continent.
The three-day forum would end on Thursday. (NAN)
President Buhari transmits Business Facilitation bill to N'Assembly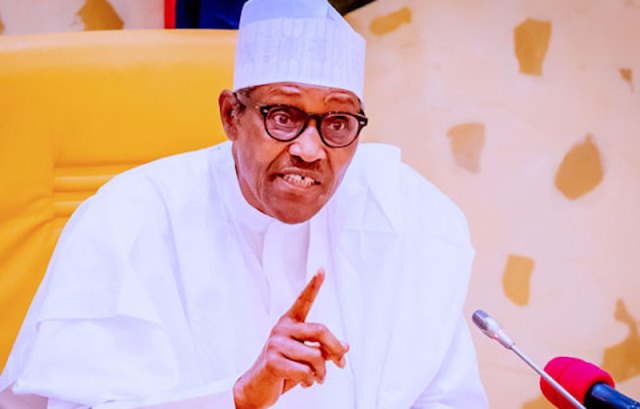 The Senate has received the Business Facilitation (Miscellaneous Provisions) Bill 2022, forwarded to the National Assembly by President Muhammadu Buhari, for consideration and passage.
The bill was accompanied by a letter dated 17th June, 2022.
The letter, addressed to the Senate President, Ahmad Lawan, was read during plenary on Tuesday.
President Buhari, in the letter, explained that the expeditious consideration and passage of the bill would promote the ease of doing business in Nigeria.
It reads, "Pursuant to Sections 58(2) of the 1999 Constitution of the Federal Republic of Nigeria (as amended), I forward herewith the Business Facilitation (Miscellaneous Provision) Bill 2022 for the kind consideration of the Senate.
"Business Facilitation (Miscellaneous Provision) Bill 2022 seeks to promote the war of doing business in Nigeria by amending relevant legislation.
"While hoping that this submission will receive the usual expeditious consideration of the Senate, please accept, Distinguished Senate President, the assurances of my highest consideration."
N5 trillion urgently needed to cushion effects double digits increase on ordinary Nigerians – World Bank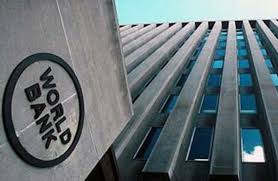 The World Bank has warned that Nigeria could lose about N5trillion in 2022 from gasoline subsidies.
The bank also said that N5 trillion is urgently needed to cushion ordinary Nigerians from the crushing effect of double-digit increases in the cost of basic commodities.
The World Bank said in it Nigeria Development Update (NDU) released on Tuesday in Abuja.
The report said: "When we launched our previous Nigeria Development Update in November 2021, we estimated that Nigeria could stand to lose more than N3 trillion in revenues in 2022 because the proceeds from crude oil sales, instead of going to the federation account, would be used to cover the rising cost of gasoline subsidies that mostly benefit the rich".
World Bank Country Director for Nigeria Shubham Chaudhuri, however noted: "Sadly, that projection turned out to be optimistic. With oil prices going up significantly, and with it, the price of imported gasoline, we now estimate that the foregone revenues as a result of gasoline subsidies will be closer to 5 trillion Naira in 2022.
"N5 trillion is urgently needed to cushion ordinary Nigerians from the crushing effect of double-digit increases in the cost of basic commodities, to invest in Nigeria's children and youth, and in the infrastructure needed for private businesses small and large to flourish, grow and create jobs."
The report noted: "Nigeria is in a paradoxical situation: growth prospects have improved compared to six months ago but inflationary and fiscal pressures have increased considerably, leaving the economy much more vulnerable".
Nigeria's banking sector now immune to economic shock – NDIC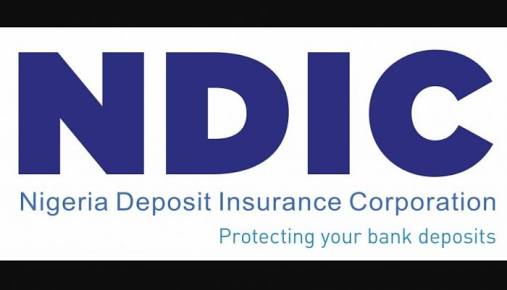 Nigeria Deposit Insurance Corporation (NDIC) has said that the banking sector is now immunized to withstand shocks that may impact the economy and the financial system.
Mr Bello Hassan, Managing Director of NDIC said this at a retreat for members of the Senate Committee on Banking, Insurance and other Financial Institutions with the NDIC, in Lagos.
Any change in fundamental macroeconomic variables or relationships that has a significant impact on macroeconomic outcomes and measures of economic performance, such as unemployment, consumption, and inflation, is referred to as an economic shock.
Mustapha Ibrahim, Executive Director (Operations), who represented the NDIC boss, said Nigerian banking industry was currently resilient to most of these difficulties, particularly external shocks over which the Corporation had no control.
He said: "We have tried to immunise the system to withstand shocks that may be impacting on the economy and the financial system".
Hassan, further said that effective risk-based management remained critical to a safe and sound financial system.
"The NDIC and the Central Bank of Nigeria have a very robust supervisory framework under the risk-based supervisory format the risk-based approach is actually proactive. For the most part, we try to anticipate all these risks – Macro, micro, domestically and globally – to address them continuously.
"So, it is so dynamic that we also are constantly on a real-time basis, monitoring the industry continuously and fine-tuning our supervisory tools, both onsite and offsite, to mitigate some of the challenges the banks may be facing," he said.
On his part, Chairman, Senate Committee on Banking, Insurance and Other Financial Institutions, said the retreat demonstrated progress in creating lasting and workable relationships in the national interest.
Sani, who was represented by Senator Olubunmi Adetunbi, was optimistic that the outcome will aid in the strengthening of the financial and banking sectors, particularly the corporation's supervisory and regulatory role.
"The National Assembly and NDIC are key institutions critical to the growth and development of the Nigerian economy. While we provide the legal and institutional frameworks, NDIC carries out its regulatory or supervisory responsibilities in order to safeguard the banking sector.
"Engagement of this nature gives us the platform to deeply look into our activities and responsibilities and also examine how far we have gone in carrying out our mandate as required. It helps in injecting fresh ideas into our operations which will materialise into an improved, effective and efficient service delivery to Nigerians," he said.