Nigerian Mission, Unions in Italy vow to get justice for murdered lady
The Nigerian Mission and Unions in Italy have vowed to get justice for late Rita Amenze, the Nigerian lady who was allegedly killed by her Italian husband on Sept. 10 in Italy.
Pastor Mike Oputteh, the Welfare Officer, National Union of Nigerian Association in Italy (NUNAI) disclosed this in an interview with the News Agency of Nigeria (NAN) on Sunday in Abuja.
Oputteh said the Nigerian Embassy in Italy, headed by Amb. Mfawa Abam, and the Unions have been very proactive on the issue which led to the arrest of late Amenze's Italian husband.
He said the prompt action of the Nigerian Mission and leadership of the Unions had made the Italian Authority realise that Nigeria cares for her citizens.
"I am the Welfare Officer and when I first heard the news, I called the leader in that region, Noventa Vicentina, I told him to go and get a firsthand report on the incident, down to the police which he did.
"We got there on a Saturday, as at then, the husband had not been arrested. The police said the person in charge of the case was not around and that was when I got angry.
"When he saw my reaction, he realised the gravity. Because,  they had always seen Nigerians in that area like people the government do not care about.
"I told them my Embassy was aware of the case and my ambassador sent me here to find out, it was at that point they rose to the occasion. That was when they said this is what happened, that the girl filed for divorce.
"I said I do not want to hear it, that I am interested in the husband, leave what happened, because there is no amount of justification that will allow anybody to take anyone's life.
"It was then, the man was arrested the next day. The question is, does it mean that they did not want to work before and were waiting for us to react before they worked?
"So, the Embassy rose up, the unions rose up also and other Italian NGOs and Civil Societies came up to say they will not take it. The man was arrested the next day, even inside his house.
"I told the police that the next phase is that we will follow the case. This new NUNAI Executive led by our President, Roland Ndukuba and our Ambassador, we are leaving no stone unturned in this particular case.
"We are also going to take the case up against the Italian police because there are cases in marriages,
"When a woman says she is no longer interested, it is the responsibility of the police to separate them, give the woman shelter and give a directive of restrictions of 1000 meters to the woman.
"We have cases we are going to use against the police and the man. The Nigerian government through the Ministry of Foreign Affairs has also been supportive," Oputteh said.
Oputteh also told NAN that the Nigerian Ambassador, Abam had also pledged to ensure no Nigerian was unjustly treated or falsely detained in Italy.
Oputteh noted that the Italian justice system was effective and commendable, however, szid the unions would ensure they got justice for any Nigerian found illegally detained, most times based on false accusations.
According to him, the Ambassador will lead a team, including the Unions to go round Italian Prisons to ascertain if there are Nigerians illegally detained.
"In a situation where we find out about a Nigerian that was unlawfully detained, we sue for damages and in most cases, we win such cases and damages are paid.
"I know of one or two people, and the last person was paid 65,000 Euros.
"On unlawful detention of Nigerians in Italian prisons, we have gone to three prisons."
Oputteh said he had been living in Italy for years and the police have never harassed him.
He said recently, the Italian authorities carried out some raids and some Nigerians were apprehended for drugs, and cultism, and someone, a Nigerian and a whistle blower for the Italian police included my name.
"The police did their investigations, listened to my conversations but could not find anything on me, they did not arrest me but they arrested others. They cannot just come and arrest you for nothing, they can't.
"I have not seen any Nigerian that is unlawfully detained that we have not fought for. And if there are, and we get to find out from the prisons we are visiting, we will fight for them," Oputteh said. (NAN)
UN Secretary-General visits Buhari At State House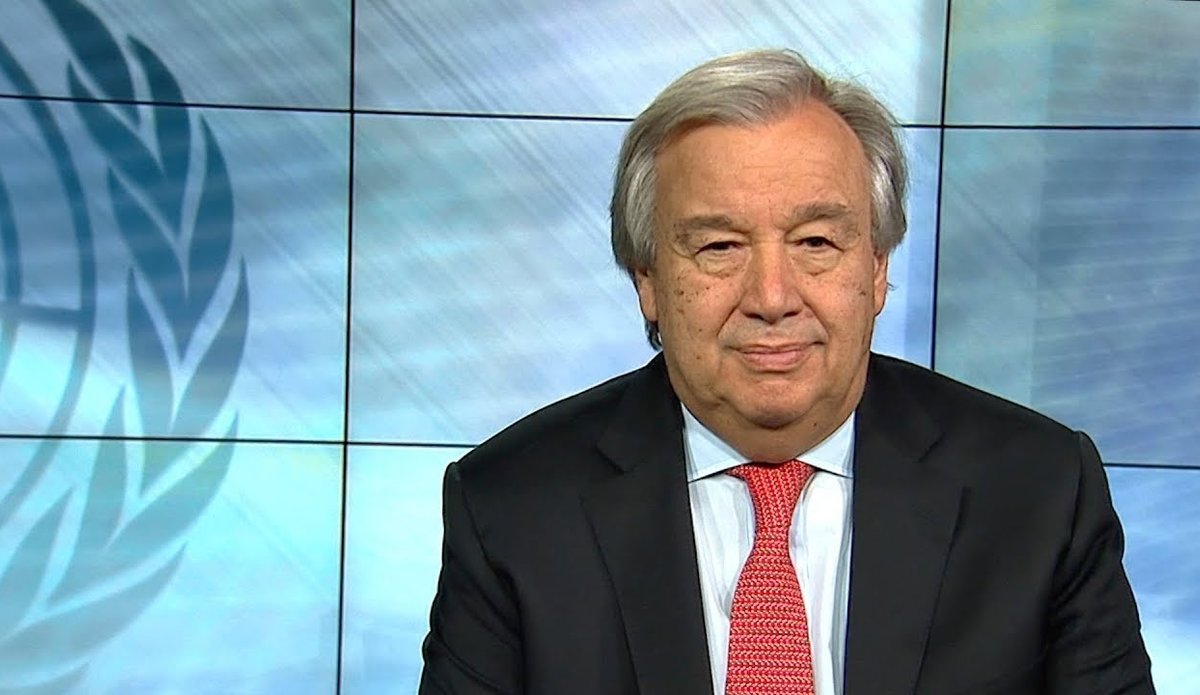 The United Nations Secretary-General Antonio Guterres on Wednesday paid visit to President Muhammadu Buhari at the State House in Abuja.
He was received by top government officials.
Buhari's conversation with Guterres centred on the need to ensure peaceful and democratic elections as well as the robust participation of women and young people in all areas.
President Buhari also thanked the UN boss for the visit, stressing that it came at a time when the world is focussing on the Russia/Ukraine crisis. Buhari also believes that the visit underscores the assurance that the world is with Nigeria.
On his part, the UN scribe called for developed nations to ramp up vaccine support to countries in the global north, halt the asymmetrical distribution and reform the global financial system.
Earlier in the day, he visited the UN House in Abuja alongside some top officials and diplomats of the agency.
Guterres is on a two-day official visit to Nigeria – the first of such.
The UN chief had arrived in Nigeria on Tuesday and also visited Borno State where he proposed the reintegration of repentant terrorists. This, he said, is key to the restoration of peace in the North East region.
"The best thing we can do for peace is to reintegrate those, that in a moment of despair, became terrorists but want to become now citizens and to contribute to the well-being of their brothers and sisters," he told a gathering at an Internally Displaced Persons (IDP) camp.
The UN scribe is also expected to perform the wreath-laying ceremony in honour of the August 26, 2011, suicide bomb attack victims.
Ukraine : UN Agencies Condemn Attacks On Health Care Facilities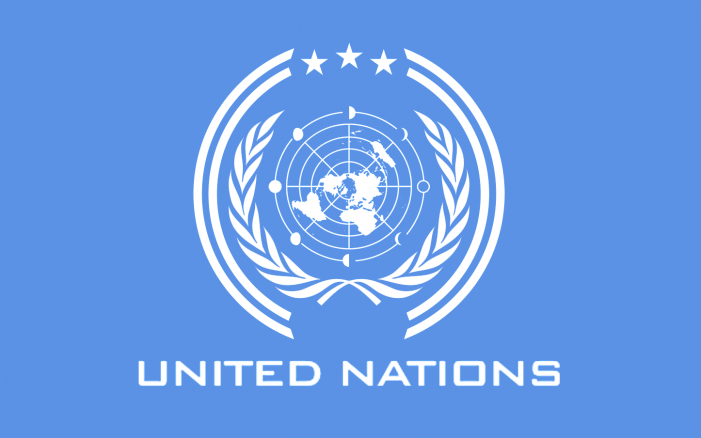 UN agencies on Sunday called for an immediate ceasefire and an end to attacks on healthcare professionals and facilities in Ukraine, describing such incidents as acts of "unconscionable cruelty".
Since the start of Russia's invasion of Ukraine, 31 attacks on health care have been documented via the WHO's Surveillance System for Attacks on Health Care (SSA), the heads of the United Nations Children's Fund (UNICEF), the UN Population Fund and the World Health Organization said in a joint statement.
"To attack the most vulnerable -– babies, children, pregnant women and those already suffering from illness and disease, and health workers risking their own lives to save lives –- is an act of unconscionable cruelty," they said, calling for an immediate ceasefire.
In 24 of the reported attacks, health care facilities were damaged or destroyed, while in five cases ambulances were hit. A total of 12 people were killed and 34 injured, according to the UN agencies' statement.
"Humanitarian partners and health care workers must be able to safely maintain and strengthen essential health service delivery, including immunisation against Covid-19 and polio, and the supply of life-saving medicines for civilians across Ukraine as well as to refugees crossing into neighbouring countries," said the statement, signed by UNICEF Executive Director Catherine Russell, UNFPA counterpart Natalia Kanem and WHO head Tedros Adhanom Ghebreyesus.
At least three people were killed, including a young girl, in an attack Wednesday on a children's hospital in Mariupol in southern Ukraine.
According to the United Nations' reproductive health agency two other Ukrainian maternity hospitals had already been attacked and destroyed before that strike.
"Attacks on health care and health workers directly impact people's ability to access essential health services -– especially women, children and other vulnerable groups," the UN agency chiefs said in their statement on Sunday.
"We have already seen that the health care needs of pregnant women, new mothers, younger children and older people inside Ukraine are rising, while access to services is being severely limited by the violence," the statement added.
Oxygen and medical supplies, including for the management of pregnancy complications, are running dangerously low, they warned.
"The health care system in Ukraine is clearly under significant strain, and its collapse would be a catastrophe. Every effort must be made to prevent this from happening," the UN agencies warned.
"We call for an immediate ceasefire, which includes unhindered access so that people in need can access humanitarian assistance. A peaceful resolution to end the war in Ukraine is possible."
AFP
Yoon Suk-yeol wins South Korea's presidential election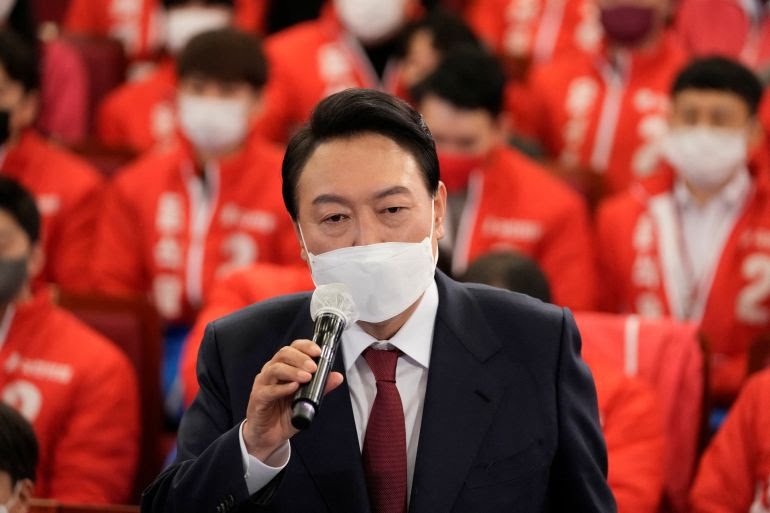 Yoon Suk Yeol, a conservative former top prosecutor, has been elected South Korea's new president, defeating his chief liberal rival in one of the country's most closely fought presidential elections.
With more than 98 percent of the ballots counted, Yoon had 48.6 percent of the votes against his rival Lee Jae-myung's 47.8 percent.
Yoon said on Thursday that he would honour the constitution and the parliament and work with opposition parties when he takes office as the country's next leader, calling the election result a "victory of the great people".
"Our competition is over for now," he said in an acceptance speech, thanking and consoling Lee and other rivals.
"We have to join hands and unite into one for the people and the country."
At a separate ceremony with supporters, Yoon said he would put top priority on "national unity," adding all people should be treated equally regardless of their regional, political and socioeconomic differences.
"I would pay attention to people's livelihoods, provide warm welfare services to the needy, and make utmost efforts so that our country serves as a proud, responsible member of the international community and the free world," he said.
Yoon is to take office in May and serve a single five-year term as leader of the world's 10th-largest economy.