Russian coy, businesses to invest in Nigeria, says chamber President
The President of the Russian Chamber of Commerce, Mr Sergey Katyrin, has said that Russian companies and businesses were ready to partner and invest in Nigeria.
This is contained in a statement signed by the Nigerian Embassy in Moscow, Russia, and made available to the News Agency of Nigeria (NAN) on Wednesday, in Abuja.
Katyrin said this in Moscow while receiving the Nigerian Ambassador to Russia  Prof. Abdullahi Shehu, who visited the Russian Chamber of Commerce and Industry.
Katyrin stated that the Chamber regularly hosted country and company presentations, which the Nigerian side can take advantage of to explore areas of cooperation and partnership.
He added that the Chamber organises exhibitions for information exchanges under the auspices of Expocentre Fairgrounds.
Katyrin assured the Nigerian envoy of his full cooperation and the readiness of Russian companies and businesses to invest in Nigeria, expressing the readiness of the Russian Business Council in facilitating such cooperation along with its Nigerian counterpart.
Responding, Shehu noted that Nigeria had maintained stable relations with the Russian Federation dating back to the Soviet era.
According to him, the two countries could achieve more in their economic cooperation if Russian businesses showed more interest in Nigeria, as the African commercial nerve centre, and the economic hub of the West African sub-region.
"For any Russian companies, Nigeria is the gateway to Africa",  A good example is the decision of the Russian company called URALCHEM to establish in Nigeria.
"URALCHEM is one of the largest companies in the mineral fertilisers market and the second largest producer of nitrogen fertilisers in Russia, to open a representative office and a fertiliser plant in Nigeria before the end of 2021," it stated.
The Ambassador also called on other Russian companies to follow the example of URALCHEM to not only export products to Nigeria, but also produce such goods in Nigeria.
He added that the Embassy planned to organise a trade mission to Nigeria soon, while offering the Russian Chamber of Commerce and Industry to assist in organising trips for interested businesses.
Shehu stressed that the embassy was ready to organise regular trips of representatives of Russian companies to Nigeria to avail them the avenues to better understand the risks and opportunities in the country.
He said that part of his mandate was to facilitate trade and government was looking forward to collaborating with Russian investors interested in the Nigerian economy,
Also, speaking at the meeting was the Chairman of the Board of Directors of URALCHEM, Mr Dmitry Konyaev, who confirmed that his company would soon open its representative office in Nigeria and would also establish a plant.
He further stressed the great potential of the Nigerian market for the supply of mineral fertilisers, and the importance of exporting Russian knowledge and technology to Nigeria.
Konyaev further indicated that URALCHEM was collaborating with RUDEN University, under a scholarship scheme, to attract Nigerians to study agricultural specialties and return home to transfer the technology to Nigeria.
NAN reports that Mr Konyaev was elected as the new Chairman of the Russia-Nigeria Business Council in May 2021.
(NAN)
Ruto Sworn In As Kenya's President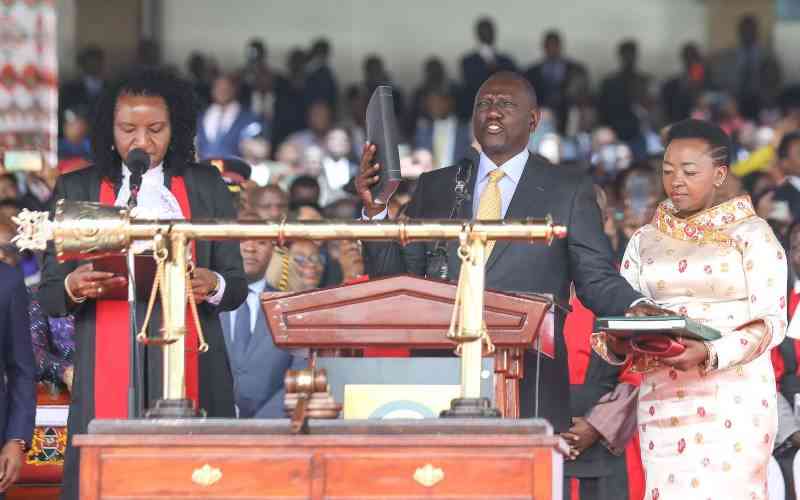 William Ruto was sworn in as Kenya's fifth post-independence president at a pomp-filled ceremony on Tuesday, after his narrow victory in a bitterly-fought but largely peaceful election.
He was sworn in by the Chief Judge, Martha Koome, on Tuesday at a ceremony held in the packed Moi International Sports Centre in Kasarani.
Amid cheers from the excited crowd, Ruto swore an oath of allegiance and another oath for the execution of the functions of the office.
"I William Samoei Ruto, in full realisation of the high calling I assume as president of Kenya, do swear that I will be faithful and bear true allegiance to the public of Kenya, that I will obey, preserve and protect this constitution of Kenya," he said.
Ruto beat his rival Raila Odinga — who had been backed by outgoing president Uhuru Kenyatta — by less than two percentage points in the August 9 poll.
The 55-year-old rags-to-riches businessman, who once sold chickens on the roadside, now faces a daunting task to steer a polarised country gripped by a cost-of-living crisis and punishing drought.
His rise to State House has been closely watched by the international community, which looks to Kenya as a reliable and stable democracy in a turbulent region.
Foreign allies and independent observers praised the conduct of the vote, which was largely peaceful and free of the violence that has marred past elections in the country of 50 million people.
Ruto won by only around 200,000 votes out of 14 million but the Supreme Court on September 5 upheld his victory, dismissing his opponents' claims of fraud and mismanagement.
Outgoing head of state Kenyatta, who in a stunning turn of events had backed his longtime arch-rival Odinga in the election race, has promised a smooth transfer of power.
Kenyatta finally shook hands with Ruto at a meeting at the presidential residence on Monday after pointedly failing to publicly congratulate his deputy for several weeks.
Ruto has struck a conciliatory tone, extending a "hand of brotherhood" to his rivals and their supporters.
"We are not enemies. We are Kenyans," Ruto said after the court's decision.
But Odinga turned down an invitation to attend Tuesday's ceremony and instead travelled outside the country, charging in a statement that the election body did not conduct a "free and fair" poll.
Queen Elizabeth II dies at age 96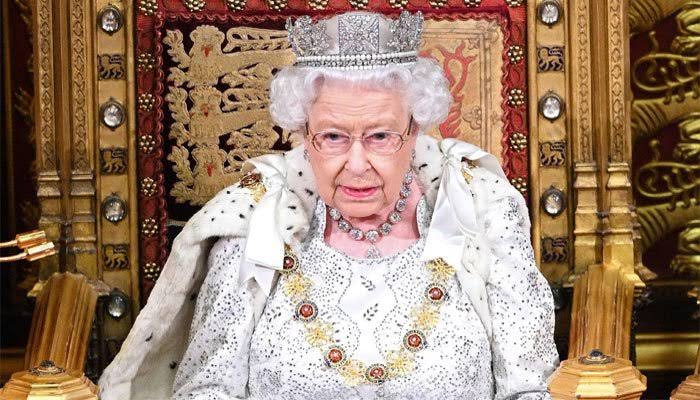 The United Kingdom's longest serving monarch, Queen Elizabeth II has died
The Queen died at Balmoral at the age of 96, after reigning for 70 years.
Family members gathered at Queen's Scottish estate after concerns grew about her health earlier on Thursday.
The Queen came to the throne in 1952 and witnessed enormous social change.
With her death, her eldest son Charles, the former Prince of Wales, will lead the country in mourning as the new King and head of state for 14 Commonwealth realms.
A statement by the Buckingham Palace said: "The Queen died peacefully at Balmoral this afternoon.
"The King and the Queen Consort will remain at Balmoral this evening and will return to London tomorrow."
All the Queen's children travelled to Balmoral, near Aberdeen, after doctors placed the Queen under medical supervision.
Her grandson, Prince William, is also there, with his brother, Prince Harry, on his way.
Pakistan Flood: Death Toll Tops 1,000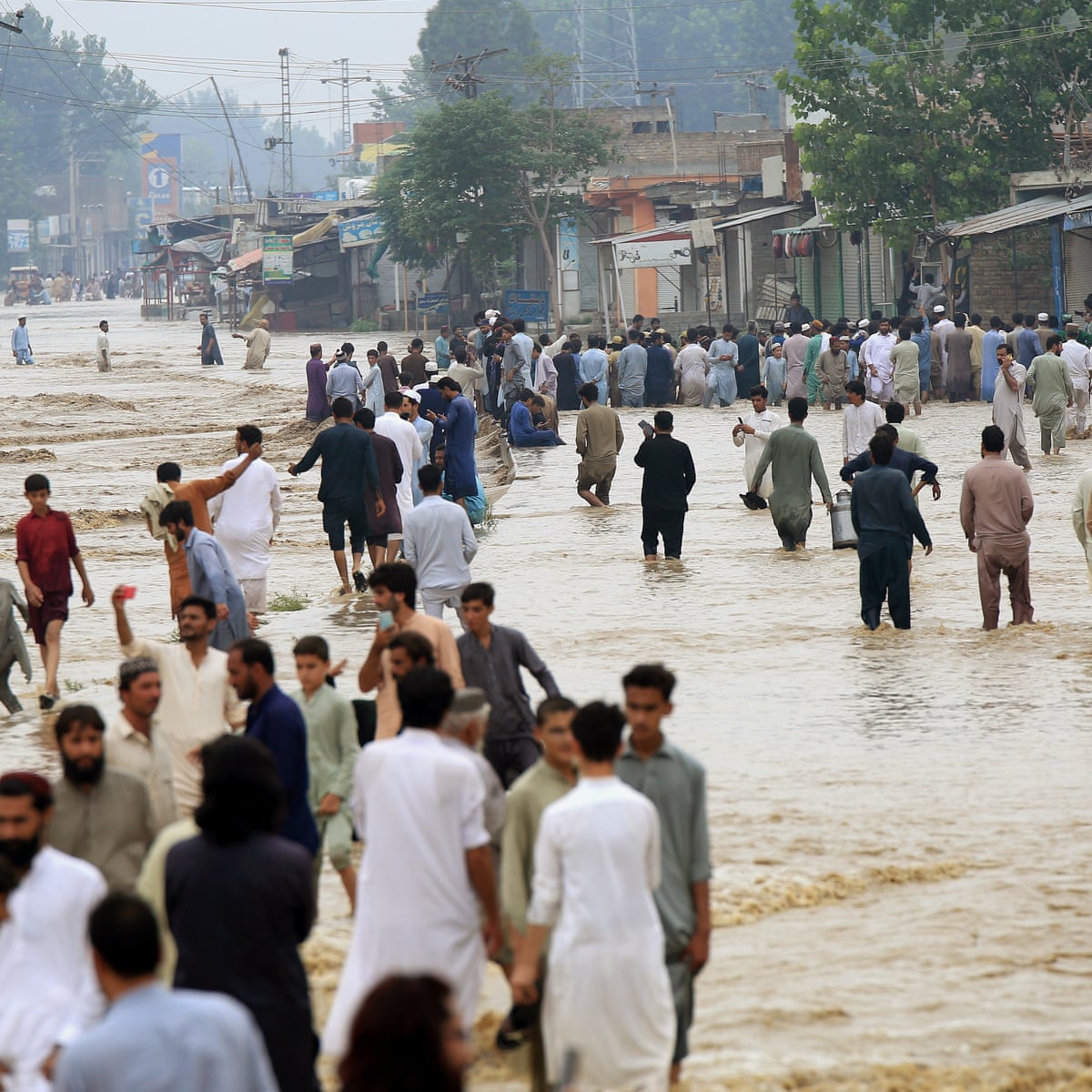 The death toll from monsoon flooding in Pakistan since June has reached 1,033, according to figures released Sunday by the country's National Disaster Management Authority (NDMA).
It said 119 people had died in the previous 24 hours as heavy rains continued to lash parts of the country.
The annual monsoon is essential for irrigating crops and replenishing lakes and dams across the Indian subcontinent, but each year it also brings a wave of destruction.
Officials say this year's monsoon flooding has affected more than 33 million people — one in seven Pakistanis — destroying or badly damaging nearly a million homes.
The NDMA said more than two million acres of cultivated crops have been wiped out, 3,451 kilometers (2,150 miles) of roads destroyed, and 149 bridges washed away.