Foundation urges PWDs to beware of human traffickers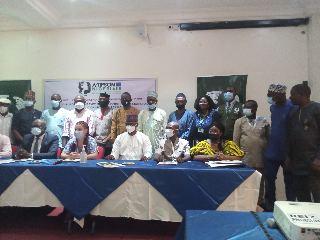 The International and Ibero-American Foundation for Administration and Public Policies (FIIAPP) has urged Persons with Disabilities (PWDs) to beware of human traffickers.
The call was made  in Abuja at the opening session of a two-day training workshop/capacity building organised by FIIAPP for executive members of Nigeria National Association of Deaf (NNAD).
The News Agency of Nigeria (NAN) reports that FIIAPP is a Spanish public foundation working on a project in Nigeria tagged "Action Against Trafficking in Persons and Smuggling of Migrants (A-TIPSOM), a project funded by the European Union (EU).
Mr Jose-Antonio Andeme, FIIAPP Institutional Coordinator, stated that the essence of the workshop was to intimate NNAD on how to identify human traffickers and the key issues in trafficking.
He said that the programme was also to let them know how to prevent the menace, policies put together and being developed by government and how government and law enforcement agencies are working against trafficking.
Andeme called on the association to join hands in the fight against the menace, adding that the trap of traffickers was not limited to anyone and that everyone is at risk of trafficking in Nigeria.
He said that the outcome of the two-day workshop would determine the foundation's further collaboration and assistance with the deaf people.
The Director-General, National Agency for the Prohibition of Trafficking in Persons (NAPTIP), Mrs Fatima Waziri-Azi, noted that traffickers would always take the advantage of vulnerability in people to perpetrate their evil work.
The director general who was represented by Mr Josiah Emerole, the Director of Public Enlightenment, NAPTIP, called on PWDs to beware of tactics adopted by traffickers to get their victims.
"Traffickers will always look for such vulnerability like that of the PWDs to exploit, this is why it is necessary to disclosed the the menace of trafficking and to let you know how traffickers play their tactics.
"They will always come to promise better deal far better than what you are doing presently, these are all lies, they can even tell you that you will begin to hear when they take you out of your comfort zone.
"From your interrogation with these traffickers, you will be able to know whether what they are telling you is the truth or not, that is why a workshop like this is organised.
"NAPTIP as the focal government agency against human trafficking has been doing its best to create awareness in the local communities," Waziri-Azi said.
Mr James Lalu, the Executive Secretary, National Commission for People With Disabilities (NCPWD), expressed his happiness over the workshop, adding that disability is not an immunity to commit crimes.
He said that the organiser of the workshop had taken the right steps and that NCPWD would continue to capitalise on the provisions of Section 16 of the Discrimination of Persons with Disability Prohibition Act.
Lalu said that persons with disability were working hard to partner with relevant agencies to ensure they are uplifted in the society.
"We are working with expert from the deaf communities to harmonise different languages present in Nigeria for us to come up with unique sign language.
"Sign language is our only means of communication, we must all come together to see how we can fight the discrimination against disability persons, we are open for further and more robust partnership," he said.
(NAN)
NISS hails Oyetola on security intervention, making Osun model of socioeconomic development in Nigeria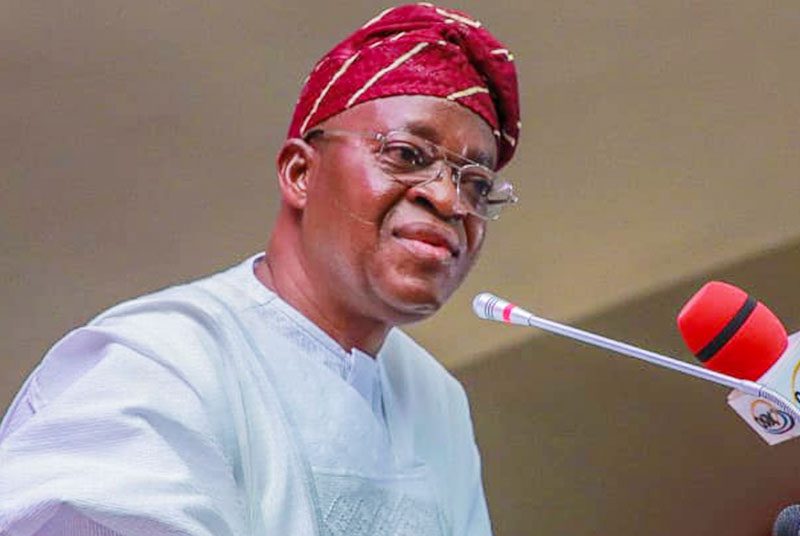 SANWO-OLU ASSURES LAGOSIANS OF ECONOMIC SUSTAINABILITY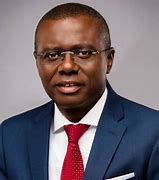 Governor Babajide Olusola Sanwo-Olu has assured Lagosians that the State will continue to sustain its enviable status as the fifth largest economy in Africa and also achieve its vision to become Africa's model megacity as well as a global economic and financial hub that is safe, secure, functional and productive.
Sanwo-Olu gave the assurance at the Year 2022 edition of the Punuka Annual Lecture with the theme:
"Taxation of the Digital Economy: The Challenges and Prospects for the Nigerian Economy", held recently at Metropolitan Club, Victoria Island.
Governor Sanwo-Olu, represented by the
Commissioner for Finance, Dr. Rabiu Olowo, reaffirmed Lagos State's commitment to improving the ease of doing business through the development of Small and Medium Scale Enterprises (SMEs) and ensuring overall prosperity for every citizen.
He averred that the Lagos State Government will continuously seek ways of improving revenue generation through a tax system that is modern, efficient and effective, noting that it is in this regard that the present administration considers the lecture timely and relevant.
Sanwo-Olu said the State faces major challenges in taxing income/profit accruing from e-commerce and digital activities as the transactions more often than not transcend borders, while the contracting entities usually do not have a fixed base (tax residence rule) in the State.
Explaining that the trend has made it difficult to trace, track and establish taxing rights over the huge profits made by multinational enterprises and individuals, the Governor said the inability to garner the requisite tax income from such e-commerce businesses is detrimental to revenue collection/generation.
According to him, the emerging trend requires laws to regulate their operations, just as monitoring will also help to establish the economic presence of these entities for tax purposes.
Mr. Governor reiterated that the State is always open to ideas, strategies and ways to effectively and comprehensively improve tax administration processes and procedures in line with emerging trends in the digital economy towards maximising its revenue generation capacity.
EndSars: Osun govt compensates Police brutality victims, presents cheques of N53,290,000.00