Economy: Senator blames Nigeria's debt burden on past administrations 
Chairman of the Senate Committee on Finance, Senator Solomon Olamilekan Adeola, made earth shattering revelations on Wednesday during consideration of the 2022-2024 Medium Term Expenditure Framework and Fiscal Strategy Paper.
According to the lawmaker, a huge part of Nigeria's total debt profile roughly estimated at N33trillion naira were incurred by past administrations dating back to the  military era.
He disclosed that majority of the loans being repaid presently by the President Muhammadu Buhari administration were ones accumulated from the times of the military to those of the PDP administration under Ex-Presidents Olusegun Obasanjo, Umaru Musa Yar'Adua and Goodluck Jonathan, between 1999 and 2015.
Senator Adeola disclosed this when asked by the President of the Senate, Ahmad Lawan, to make clarifications on concerns raised by lawmakers, particularly over Nigeria's debt profile during deliberation on the report of the Joint Committees on Finance; Local and Foreign Debts; Banking, Insurance and Other Financial Institutions; Petroleum Resources (Upstream); Downstream Petroleum Sector and Gas on the 2022-2024 Medium Term Framework.
Responding, Adeola said, "The borrowing you are saying is accumulated borrowing. It is not a borrowing of this administration alone, it is a borrowing that stems from the days of the military to the days when the Democratic dispensation started.
"It is an accumulated loan, it is not a loan that says that it is the current administration of President Buhari that has borrowed.
"It is a loan that has been borrowed by the previous administration – the Obasanjo, the Jonathan, the Yar'Adua of this world.
"[And] since the business of government is a continuum, the President of the day has no choice but to continue to pay back all these loans that have been borrowed by the previous administrations.
"More than three-quarter of these loans you're seeing were borrowed from the previous administrations, and we are paying back – we are doing what is supposed to be done, the way it is supposed to be done.
"So, when my colleague said that for every sixty-seven naira of any loan that was borrowed, we are using to pay, he should know that more than sixty naira of it are loans borrowed by previous administration. And that is where we are."
The Senate President, Ahmad Lawan, in his concluding remarks blamed Nigeria's economic predicament on the failure of past governments to prioritize the provision of critical infrastructure.
According to him, the situation has left the present administration with no other viable option but to seek external borrowing to fund capital expenditures in the national budget.
"I believe that we have learnt so much from the clarification which the Chairman of the Joint Committee gave.
"Let me say this, when you don't make hay while the sun shines, this is the kind of thing you face.
"When we had plenty of money, we didn't prioritize the construction of infrastructure in Nigeria. We wasted our resources when we had much.
"Today, we realize we need to construct infrastructure because that is the only way to develop the country. Unfortunately, we don't have the kind of resources we had before.
"Now, our options are very limited because our revenues are limited. I agree with all our colleagues who said we need to reduce borrowing.
"The Committee on Finance particularly has been doing a good job of ensuring that Ministries, Departments and Agencies (MDAs), particularly Government Owned Enterprises (GOEs), contribute more to the national coffers than they normally do.
"[And] that is why we have more resources today, more revenues or funds in the Independent Revenue Contribution.
"Our Committees need to do a lot of oversight, because when we don't do the oversight, we also come here annually to this kind of thing of non-remittance of funds.
"Committees are supposed to know how much a Ministry or Agency of Government receives and contributes or remit to the treasury. We actually need to up our game in the area of oversight."
Baring his thoughts on the raging controversy of Value Added Tax remittance to the Federal Government, the Senate President said, "I   think there's nothing wrong in continuing with VAT as part of our revenues, because there's no finality in any judgement yet and, therefore, we shouldn't confuse our system.
"Until there's such a very clear cut definite judgement by the Supreme Court, we should go ahead with VAT as part of the resources available to us.
"I want to also challenge the Federal Inland Revenue Service, the Customs and other major revenue collecting or generating agencies, that they need to sit up.
"They need to bring in more revenues because we have given them all the support that is necessary. The Federal Inland Revenue has received a lot of support from this National Assembly, particularly the Senate, and they have no reason not to improve on their collection."
Speaking on remittance of generated revenues by Agencies of Government, Lawan charged the relevant Senate Committees to identify MDAs with sufficient revenue earnings to fund their operations.
He explained that doing so would create grounds for the exclusion of such MDAs from the national budget, as well as  cut down on government's annual expenditure.
"Other agencies of government get IGRs and they don't remit. In fact, they wait for us to give them allocations or appropriations.
"I think it is high time our Committee on Finance or any other related Committees to look at those agencies that we should stop funding through the annual budget, because what they collect is more than enough for them to operate, and in fact they should actually contribute to the national treasury", the Senate President said.
President Buhari transmits Business Facilitation bill to N'Assembly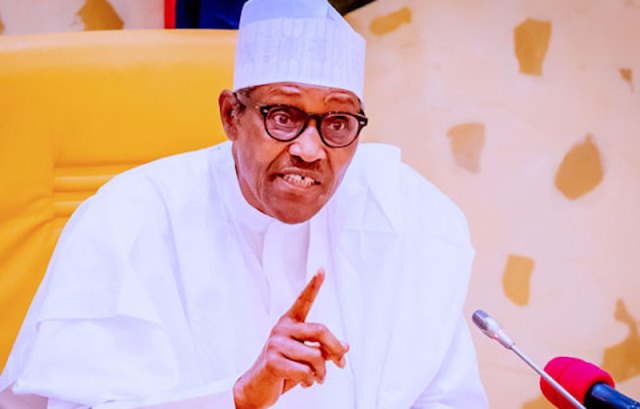 The Senate has received the Business Facilitation (Miscellaneous Provisions) Bill 2022, forwarded to the National Assembly by President Muhammadu Buhari, for consideration and passage.
The bill was accompanied by a letter dated 17th June, 2022.
The letter, addressed to the Senate President, Ahmad Lawan, was read during plenary on Tuesday.
President Buhari, in the letter, explained that the expeditious consideration and passage of the bill would promote the ease of doing business in Nigeria.
It reads, "Pursuant to Sections 58(2) of the 1999 Constitution of the Federal Republic of Nigeria (as amended), I forward herewith the Business Facilitation (Miscellaneous Provision) Bill 2022 for the kind consideration of the Senate.
"Business Facilitation (Miscellaneous Provision) Bill 2022 seeks to promote the war of doing business in Nigeria by amending relevant legislation.
"While hoping that this submission will receive the usual expeditious consideration of the Senate, please accept, Distinguished Senate President, the assurances of my highest consideration."
N5 trillion urgently needed to cushion effects double digits increase on ordinary Nigerians – World Bank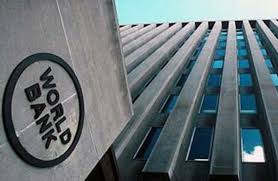 The World Bank has warned that Nigeria could lose about N5trillion in 2022 from gasoline subsidies.
The bank also said that N5 trillion is urgently needed to cushion ordinary Nigerians from the crushing effect of double-digit increases in the cost of basic commodities.
The World Bank said in it Nigeria Development Update (NDU) released on Tuesday in Abuja.
The report said: "When we launched our previous Nigeria Development Update in November 2021, we estimated that Nigeria could stand to lose more than N3 trillion in revenues in 2022 because the proceeds from crude oil sales, instead of going to the federation account, would be used to cover the rising cost of gasoline subsidies that mostly benefit the rich".
World Bank Country Director for Nigeria Shubham Chaudhuri, however noted: "Sadly, that projection turned out to be optimistic. With oil prices going up significantly, and with it, the price of imported gasoline, we now estimate that the foregone revenues as a result of gasoline subsidies will be closer to 5 trillion Naira in 2022.
"N5 trillion is urgently needed to cushion ordinary Nigerians from the crushing effect of double-digit increases in the cost of basic commodities, to invest in Nigeria's children and youth, and in the infrastructure needed for private businesses small and large to flourish, grow and create jobs."
The report noted: "Nigeria is in a paradoxical situation: growth prospects have improved compared to six months ago but inflationary and fiscal pressures have increased considerably, leaving the economy much more vulnerable".
Nigeria's banking sector now immune to economic shock – NDIC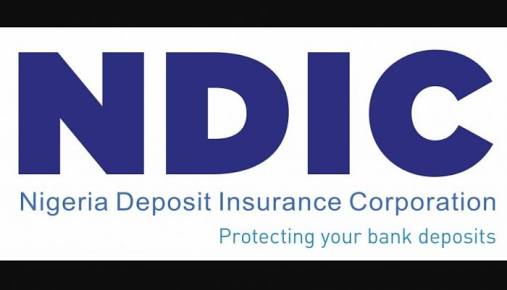 Nigeria Deposit Insurance Corporation (NDIC) has said that the banking sector is now immunized to withstand shocks that may impact the economy and the financial system.
Mr Bello Hassan, Managing Director of NDIC said this at a retreat for members of the Senate Committee on Banking, Insurance and other Financial Institutions with the NDIC, in Lagos.
Any change in fundamental macroeconomic variables or relationships that has a significant impact on macroeconomic outcomes and measures of economic performance, such as unemployment, consumption, and inflation, is referred to as an economic shock.
Mustapha Ibrahim, Executive Director (Operations), who represented the NDIC boss, said Nigerian banking industry was currently resilient to most of these difficulties, particularly external shocks over which the Corporation had no control.
He said: "We have tried to immunise the system to withstand shocks that may be impacting on the economy and the financial system".
Hassan, further said that effective risk-based management remained critical to a safe and sound financial system.
"The NDIC and the Central Bank of Nigeria have a very robust supervisory framework under the risk-based supervisory format the risk-based approach is actually proactive. For the most part, we try to anticipate all these risks – Macro, micro, domestically and globally – to address them continuously.
"So, it is so dynamic that we also are constantly on a real-time basis, monitoring the industry continuously and fine-tuning our supervisory tools, both onsite and offsite, to mitigate some of the challenges the banks may be facing," he said.
On his part, Chairman, Senate Committee on Banking, Insurance and Other Financial Institutions, said the retreat demonstrated progress in creating lasting and workable relationships in the national interest.
Sani, who was represented by Senator Olubunmi Adetunbi, was optimistic that the outcome will aid in the strengthening of the financial and banking sectors, particularly the corporation's supervisory and regulatory role.
"The National Assembly and NDIC are key institutions critical to the growth and development of the Nigerian economy. While we provide the legal and institutional frameworks, NDIC carries out its regulatory or supervisory responsibilities in order to safeguard the banking sector.
"Engagement of this nature gives us the platform to deeply look into our activities and responsibilities and also examine how far we have gone in carrying out our mandate as required. It helps in injecting fresh ideas into our operations which will materialise into an improved, effective and efficient service delivery to Nigerians," he said.