President Buhari attends UNGA in New York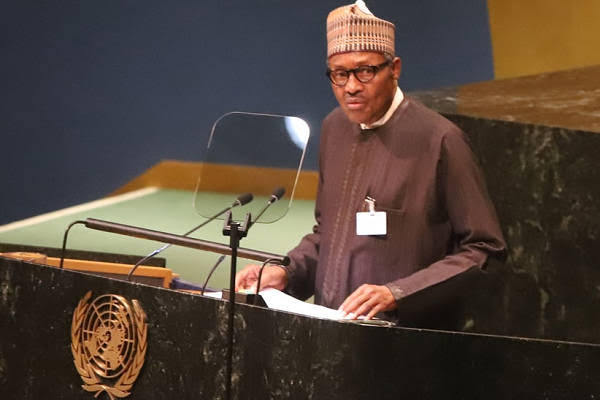 President Muhammadu Buhari will depart Abuja on Sunday for New York, United States of America, to participate in the 76th Session of the United Nations General Assembly (UNGA76).
The session opened on Tuesday, Sept. 14.
Mr Femi Adesina, the President's Spokesman, made this known in a statement on Saturday in Abuja.
The theme for this year's UNGA is, "Building Resilience Through Hope – To Recover from COVID-19, Rebuild Sustainably, Respond to the Needs of the Planet, Respect the Rights of People and Revitalize the United Nations."
Adesina revealed that the Nigerian leader would address the Assembly during the General Debates on Friday, Sept. 24 when he will speak on the theme of the conference and other global issues.
"In the course of the Assembly, the Nigerian leader and members of the delegation will partake in other significant meetings such as; The High Level Meeting to Commemorate The Twentieth Anniversary of the Adoption of the Durban Declaration and Programme of Action on the theme "Reparations, Racial Justice and Equality for People of African Descent."
"The delegation will also participate in Food Systems Summit; High Level Dialogue on Energy; and The High Level Plenary Meeting to commemorate and promote the International Day for the Total Elimination of Nuclear Weapons," he added.
According to the presidential aide, Buhari will also hold bilateral meetings with a number of other leaders of delegations and heads of International Development organisations.
He said the president would be accompanied to New York by Minister of Foreign Affairs, Geoffrey Onyeama; Attorney General and Minister of Justice Abubakar Malami (SAN); and Minister of State for Environment, Sharon Ikeazor.
Also on the President's delegation are: National Security Adviser, Maj-Gen. Babagana Monguno (retd); Director-General, National Intelligence Agency, Amb. Ahmed Rufai Abubakar; Chairman, Nigerians in Diaspora Commission, Abike Dabiri-Erewa and the Senior Special Assistant to the President on SDGs, Mrs Adejoke Orelope-Adefulire.
"President Buhari is expected back in the country on Sept. 26," he said. (NAN)
Ruto Sworn In As Kenya's President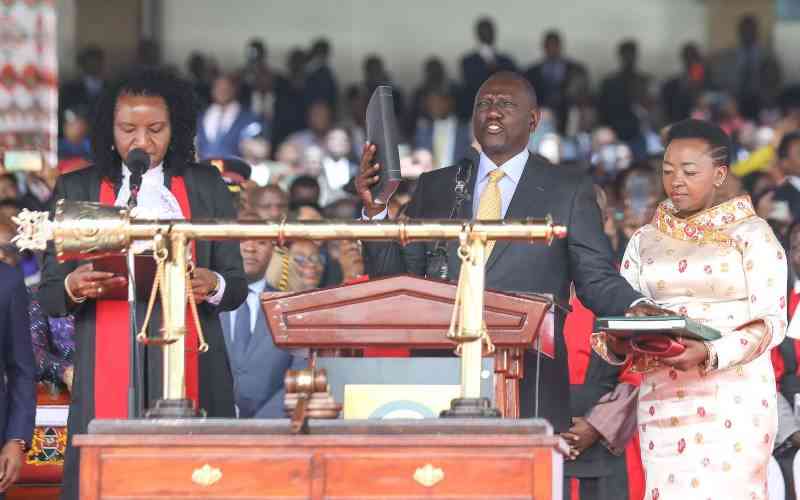 William Ruto was sworn in as Kenya's fifth post-independence president at a pomp-filled ceremony on Tuesday, after his narrow victory in a bitterly-fought but largely peaceful election.
He was sworn in by the Chief Judge, Martha Koome, on Tuesday at a ceremony held in the packed Moi International Sports Centre in Kasarani.
Amid cheers from the excited crowd, Ruto swore an oath of allegiance and another oath for the execution of the functions of the office.
"I William Samoei Ruto, in full realisation of the high calling I assume as president of Kenya, do swear that I will be faithful and bear true allegiance to the public of Kenya, that I will obey, preserve and protect this constitution of Kenya," he said.
Ruto beat his rival Raila Odinga — who had been backed by outgoing president Uhuru Kenyatta — by less than two percentage points in the August 9 poll.
The 55-year-old rags-to-riches businessman, who once sold chickens on the roadside, now faces a daunting task to steer a polarised country gripped by a cost-of-living crisis and punishing drought.
His rise to State House has been closely watched by the international community, which looks to Kenya as a reliable and stable democracy in a turbulent region.
Foreign allies and independent observers praised the conduct of the vote, which was largely peaceful and free of the violence that has marred past elections in the country of 50 million people.
Ruto won by only around 200,000 votes out of 14 million but the Supreme Court on September 5 upheld his victory, dismissing his opponents' claims of fraud and mismanagement.
Outgoing head of state Kenyatta, who in a stunning turn of events had backed his longtime arch-rival Odinga in the election race, has promised a smooth transfer of power.
Kenyatta finally shook hands with Ruto at a meeting at the presidential residence on Monday after pointedly failing to publicly congratulate his deputy for several weeks.
Ruto has struck a conciliatory tone, extending a "hand of brotherhood" to his rivals and their supporters.
"We are not enemies. We are Kenyans," Ruto said after the court's decision.
But Odinga turned down an invitation to attend Tuesday's ceremony and instead travelled outside the country, charging in a statement that the election body did not conduct a "free and fair" poll.
Queen Elizabeth II dies at age 96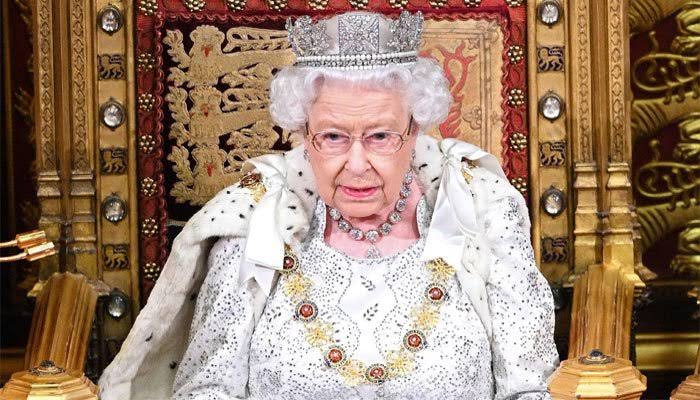 The United Kingdom's longest serving monarch, Queen Elizabeth II has died
The Queen died at Balmoral at the age of 96, after reigning for 70 years.
Family members gathered at Queen's Scottish estate after concerns grew about her health earlier on Thursday.
The Queen came to the throne in 1952 and witnessed enormous social change.
With her death, her eldest son Charles, the former Prince of Wales, will lead the country in mourning as the new King and head of state for 14 Commonwealth realms.
A statement by the Buckingham Palace said: "The Queen died peacefully at Balmoral this afternoon.
"The King and the Queen Consort will remain at Balmoral this evening and will return to London tomorrow."
All the Queen's children travelled to Balmoral, near Aberdeen, after doctors placed the Queen under medical supervision.
Her grandson, Prince William, is also there, with his brother, Prince Harry, on his way.
Pakistan Flood: Death Toll Tops 1,000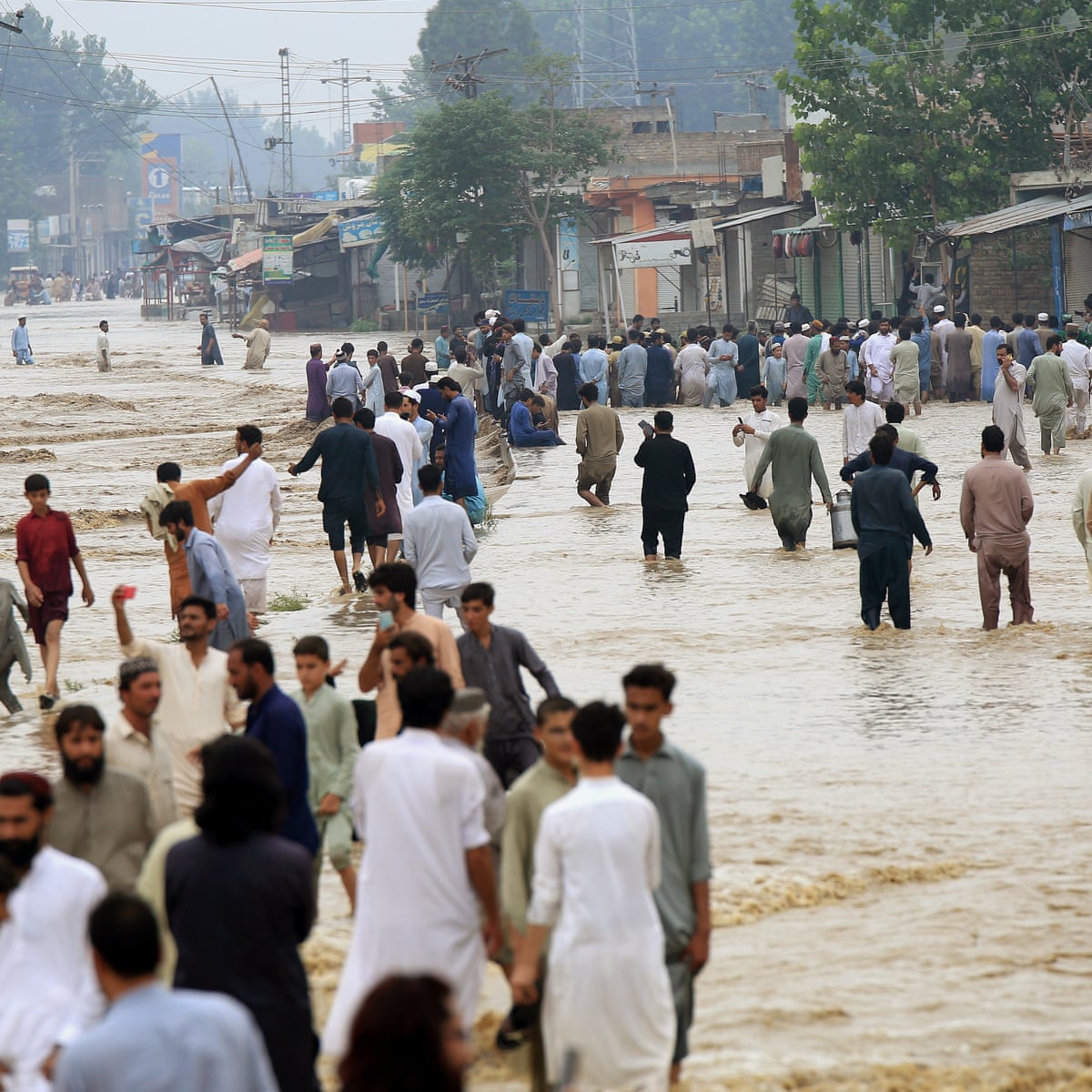 The death toll from monsoon flooding in Pakistan since June has reached 1,033, according to figures released Sunday by the country's National Disaster Management Authority (NDMA).
It said 119 people had died in the previous 24 hours as heavy rains continued to lash parts of the country.
The annual monsoon is essential for irrigating crops and replenishing lakes and dams across the Indian subcontinent, but each year it also brings a wave of destruction.
Officials say this year's monsoon flooding has affected more than 33 million people — one in seven Pakistanis — destroying or badly damaging nearly a million homes.
The NDMA said more than two million acres of cultivated crops have been wiped out, 3,451 kilometers (2,150 miles) of roads destroyed, and 149 bridges washed away.