BREAKING : Dr David Yonggi Cho has pass on to glory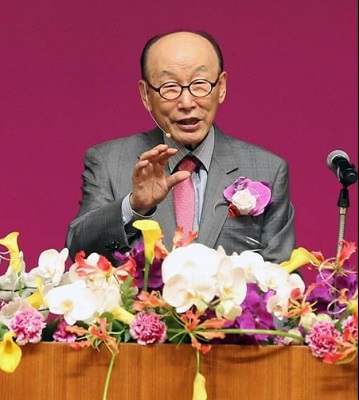 At the age of 85 (1936-2021).
David Yonggi Cho (born 14 February 1936 as Paul Yungi Cho) is a South Korean Christian minister. With his mother-in-law Choi Ja-shil, he is cofounder of the Yoido Full Gospel Church (Assemblies of God), the world's largest congregation).
The cause of his death has not been made public as no official statement has been released by family or church leadership.
Cho has a simple lifestyle and spends much of his resources on social welfare.
Founder and senior pastor of City Harvest Church, Kong Hee confirmed the passing of Dr David Yonggi Cho through a post he made on his official Facebook page.
The Post Read:- At 7:13 am this morning, my pastor and spiritual father, Dr David Yonggi Cho (1936-2021), just went home to the presence of our Lord Jesus Christ. I love you, Dr Cho.
Reacting to Paul's death, Revivalist, Chad Macdonald took to his official Facebook page to pen down his heart-tribute to the late gospel preacher describing him as a powerful Man Of God who was a great gift to the body of Christ.
Read Excerpts below:-
I have just received word that Dr David Yonggi Cho stepped into his eternal reward today and is now in the presence of The Lord. What a powerful Man of God he was, truly an apostle of the Lord.
It was he who first taught me how to pray and I will forever be grateful for that revelation. When I first stepped into the sanctuary of Yoido Full Gospel Church the tangible glory of God was overwhelming. There was an unmistakable roar that permeated the atmosphere as tens of thousands in unison prayed in the Holy Ghost.
Dr Cho was a gift to the body of Christ and may this generation learn to pray as Dr. Cho prayed.
Few Things You Need To Know About Dr David Yonggi
Born on February 14, 1936, in Ulju-gun, Pastor David Yonngi was a popular South Korean Christian Minster who alongside his mother-in-law Choi Ja-shil cofounded the Yoido Full Gospel Church (Assemblies of God). As of 2017, David Yonngi was said to be the world's largest congregation, with a claimed membership of 830,000.
His education was badly affected because of financial issues. After his graduation from middle school, David Yonggi decided to enrol in an inexpensive technical high school to learn a trade because his father's sock and glove business went bankrupt and he couldn't afford high school or university tuition.
At that time while learning the trade, David began frequenting an American army base near his school, and where he learned English from soldiers whom he befriended. He mastered English quickly, and became an interpreter for the commander of the army base, and also for the principal of his school.
Pastor David Yonggi Cho was not born into a Christian family, he was raised as a Buddhist but converted to Christianity at the age of 17, after a girl who visited him while suffering tuberculosis told him about Jesus Christ.
As a pathway in taking up the call of God in his life, Cho began working as an interpreter for the American evangelist Ken Tize. In 1956, when he received a scholarship to study theology at Full Gospel Bible College in Seoul. While there, he met Choi Ja-Shil, who became his mother-in-law and a close ministerial associate. He later graduated in March 1958.
Cho held his first worship service at the Daejo Church which had in attendance only four people. The church grew rapidly and soon had 50 members. Cho and church members began a campaign of knocking on doors and inviting people to come to church, and within three years, it had grown to four hundred members. In 1961, the church purchased its first plot of land at Seodaemun-gu.
Easter: Kumuyi preaches righteousness, peace, patriotism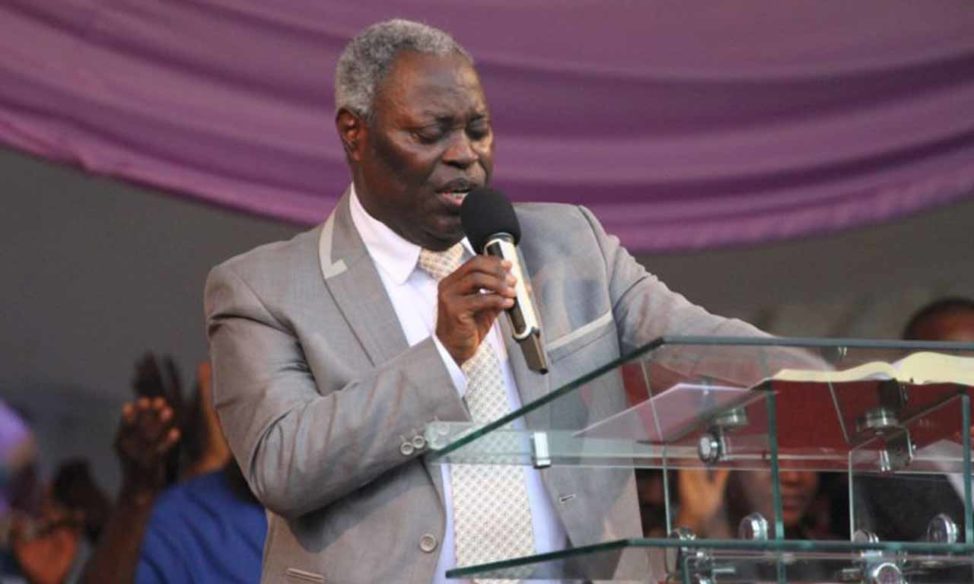 The General Superintendent of the Deeper Life Bible Church, Pastor William Kumuyi, has advised Nigerians to shun vices and embrace righteousness, which the event represents.
Delivering his Easter message, themed "Risen with Christ," the cleric urged that the significance of the celebration must be internalised through renewal of lives.
"As the power of resurrection comes upon your life, it comes with renewal.
"The renewal is not limited to individuals, but available for the nation of Nigeria, continent of Africa, Asia, America, Europe and others
"Such renewal has the capability to affect your mind, heart, energy, vision, conscience, among others."
In the same vein Pastor Adonri Osaretin of the Redeemed Christian Church of God, Spring Forth Zonal Headquarters,  Lugbe, Abuja has urged Nigerians not to give up as God has not finished with them.
Osaretin gave the advice at the RCCG Spring Forth Easter Music Concert titled; "The Galilee Experience".
He explained that the Galilee experience was what happened to Apostle Peter, who had denied Jesus thrice during the Crucifixion.
He said that Apostle Peter returned to Galilee and he did not give up, he still waited on the Lord and returned to Him.
The cleric said that "the truth is that the time for waiting is a period that your faith and patience are put to test.
"Your reliance on the Almighty God must be total.
"Things may happen in the country as you don't want, or expect but don't give up."
He acknowledged that it was good to give God thanks for all the good things "we have received".
Osaretin urged Christians to believe in God and all His deeds with all their faith firmly in place, adding, "we are bound to have greater testimonies this Easter and beyond".
The News Agency of Nigeria (NAN) reports that various parishes made songs presentations as various Bible verses were read.
(NAN)
Atiku felicitates with Pastor Adeboye at 80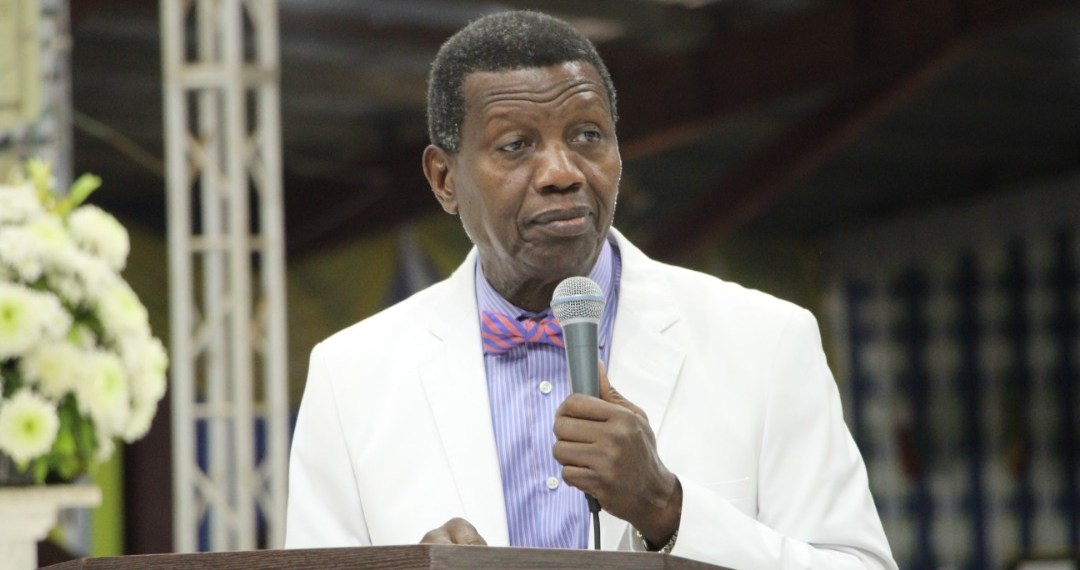 Former Vice President of Nigeria and Wazirin of Adamawa, Atiku Abubakar, has felicitated with the General Overseer of the Redeemed Christian Church of God (RCCG), Pastor Enoch Adeboye as he clocks 80 years of age on Wednesday describing him as a distinguished and rare breed preacher of the Christian faith.
In a statement issued in Abuja on Tuesday by his Media Office, Atiku said "Pastor Adeboye is a great man worthy of emulation, an astute teacher, an excellent coach and an exceptional role model who has inspired millions across the world and continues to be a shining light of the Christian faith."
He described Pastor Adeboye as an uncommon shepherd and a father figure, who by exemplary acts teaches his followers and mentees to live purposefully.
"I celebrate with you as you turn 80 years old today (Wednesday). You continue to inspire millions of people across the world with your infectious virtue of humility and your unique insight into the word of God. I wish you many more years of good health and faithful service in the service of God," Atiku said.
Gov Emmanuel reacts to the Passage of Pastor Ezekiel Atang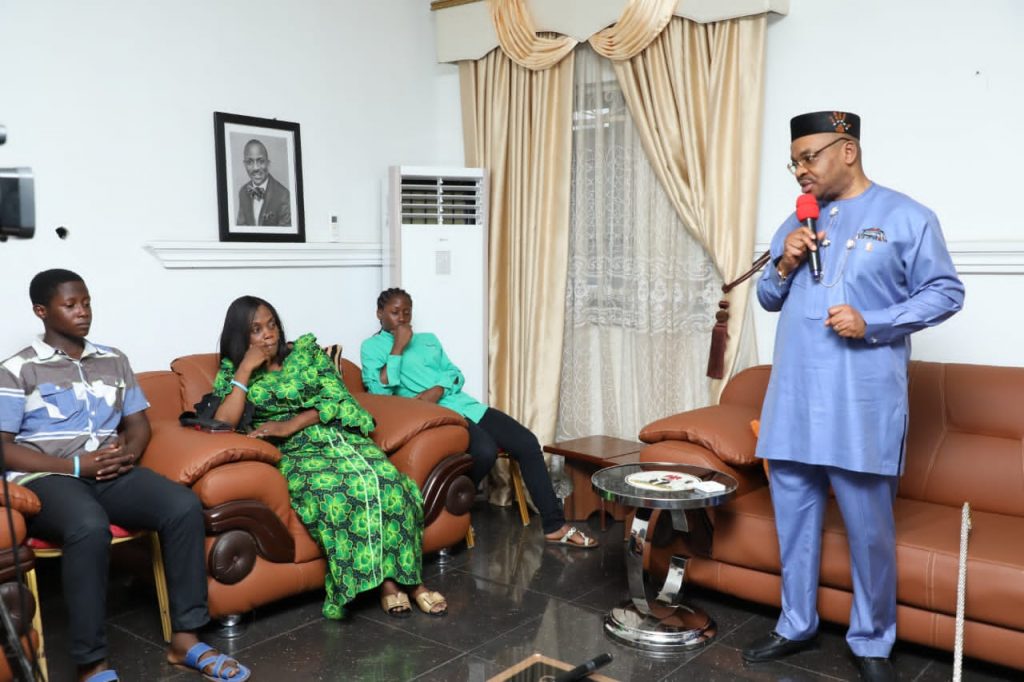 The Governor of Akwa Ibom State, Mr Udom Emmanuel, has commiserated with the family of late Pastor Ezekiel Atang, a renowned preacher in the state.
Atang, until his death two days ago, was the General Overseer of the God's House of Refuge, Uyo .
He died shortly after a three-day programme of Wordspring Gospel and Worship Centre, Onitsha, Anambra State.
In a statement issued by Akwa Ibom State Government Media Unit, the Governor visited the family to console them of the sudden demise of the pastor.
According to the statement, "His Excellency, Mr Udom Emmanuel, today visited the home of renowned Uyo based cleric, Pastor Ezekiel Atang who passed on suddenly two days ago.
"The Governor commiserated with the family on the demise of the Late Senior Pastor of God's House of Refuge who left behind his wife, Dr Dara Atang, three children, aged mother, elder brother and other relations."