Anti-Open Grazing Bill: Give us time to train our members, Miyetti Allah begs Lagos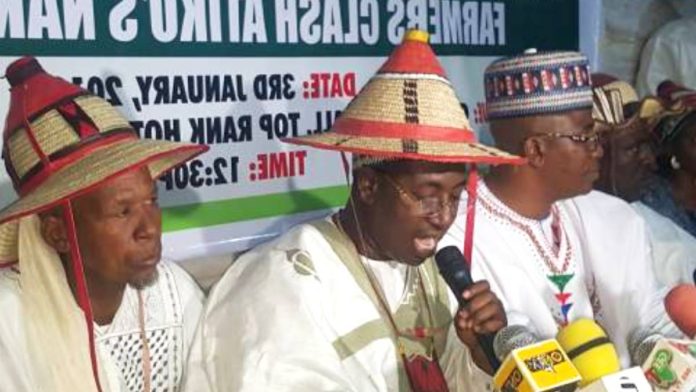 As Lagos State House of Assembly commence legislative procedures on anti open grazing Bill the south-west chapter of Miyetti Allah Cattle Breeders Association (MACBAN) says it needs time to train its members on how to stop the practice of open grazing.
Maikudi Usman, zonal secretary of south-west MACBAN, made the plea on Wednesday at the public hearing of the Lagos state anti-open grazing bill.
He said the members of the association need time to be educated on "how they will be breeding cattle in one place and not transfer to anybody's land".
"Our breeders are not used to breeding cattle in one place. They move from here to another place. When we say we'll keep cattle in one place, the owner of the cattle will not have funds to feed the animals in one place," Usman said.
"They've already depended on going from one place to another. Because in the rainy season time, we have where we settle down, and we also have for the dry season.
"We are pleading with Lagos state government to give us time to go tell our people and train them how they will be breeding cattle in one place and not transfer to anybody's land.
"But breeding in one place, right now, our people do not have the power to do so. What you're not used to, you have to be taught. And gradually, everybody will understand."
It would be recalled that the anti-open grazing bill scaled the second reading at the Lagos state house of assembly.
If the bill is passed, Lagos will be joining some other states in the country's southern region that have codified the prohibition of open grazing into law.
25 Million Nigerians May Face Food Crisis By August 2023 – FAO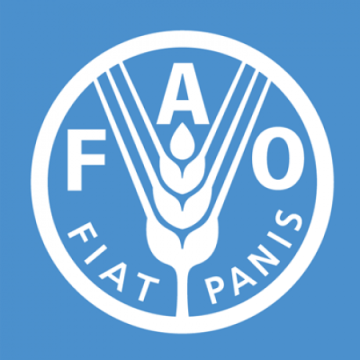 Food and Agriculture Organization of the Nations (FAO) has estimated that 25.3 million Nigerians are in danger of experiencing food crisis between June and August 2023 unless urgent steps are taken to scale up and sustain livelihood and food assistance.
FAO said this was contained in its October 2022 Food and Nutrition Analysis.
The analysis reportedly indicates that about 17 million people including internally displaced persons (IDPs) and returnees in 25 states and the Federal Capital Territory (FCT) were in "crisis or worse level" through October 2022.
Of that number, three million are living in Borno, Adamwa and Yobe states, FAO said.
"Furthermore, an estimated 25.3 million people are projected to be in crisis or worse levels during the 2023 lean season (June – August) with 4.4 million in Borno, Adamawa and Yobe, if immediate steps to scale up and sustain livelihood and food assistance are not taken," it added in a statement.
The statement noted that the Government of the Royal Kingdom of Norway renewed its funding cooperation with FAO aimed at helping the most vulnerable populations in Borno, Adamawa, Yobe and Taraba states with a special focus on women-led households.
The three-year intervention will benefit 43,990 households (about 307,930 individuals), according to FAO, with at least 45 percent of them being women as direct beneficiaries receiving items such as agricultural inputs, livestock assets, and energy saving stoves.
The beneficiaries reportedly include IDPs, host communities and returnees of relocated households with special attention paid to women-headed households.
Speaking in Abuja at a signing ceremony to kick-start the project's implementation, the Ambassador of the Royal Kingdom of Norway to Nigeria, Knut Eiliv Lein said his country remained committed to supporting the efforts to restore the conflict-affected livelihoods in the North-East.
"This project we are signing here today is part of Norway's larger support to Nigeria in general, including humanitarian efforts specifically targeting those in need in the North-East region.
"We have partnered with many organisations in addressing a number of issues, including health, food security, democracy, gender equality and more," Ambassador Lein said.
On his part, the FAO Representative in Nigeria and to the Economic Community of West African States (ECOWAS), Fred Kafeero appreciated the support by Norway, describing it as another milestone in strengthening the commitment in the fight against poverty, food insecurity and malnutrition in Nigeria.
"The new project, whose agreement we are signing here today, marks the continuous and fruitful collaboration, and partnership that exists between the Government of the Royal Kingdom of Norway and FAO in Nigeria," Mr. Kafeero said.
"Thanks to this collaboration for years now, the conflict-affected populations of Borno, Adamawa and Yobe (BAY) states have greatly benefited from the agricultural-based livelihoods support that has enabled them to improve their food security as well as build their resilience."
The support aims at enhancing resilience to the humanitarian crisis, climate variability and change of vulnerable communities; and building resilient livelihoods in the BAY states against the negative effects of climate change, FAO said.
The beneficiaries, who will reportedly receive special training on animal husbandry, farming and agribusiness, are IDPs, host communities and returnees of relocated households with special attention paid to women-headed households.
Bagudu releases N100m to farmers for fish production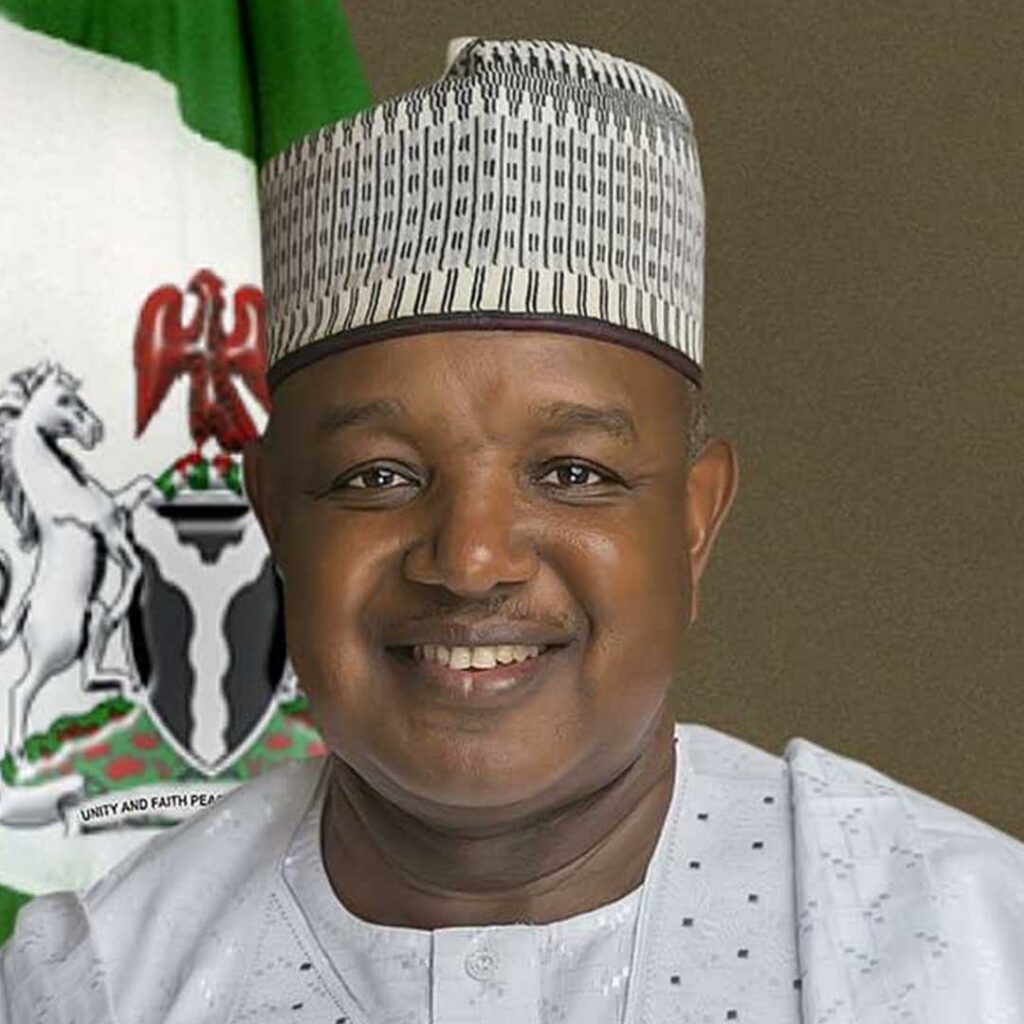 Kebbi State Governor, Atiku Bagudu has approved the release of N100 million to the Kebbi State Fishermen Cooperative Union (KSFCU).
This is contained in a statement signed by the state Commissioner for Animal Health, Husbandry and Fisheries, Alhaji Aminu Garba-Dandiga, in Birnin Kebbi on Monday.
Garba-Dandiga said that the gesture was in line with Gov. Bagudu's commitment to boosting fish farming as well as empowering fishermen in the state.
"Not less than 2,000 members of the association will benefit from the loan package which the governor pledged when they visited him in Government House, Birnin Kebbi, recently," the commissioner said.
(NAN)
Anambra kicks off Agric revolution orders distribution of palm seedlings
Anambra State Governor, Chukwuma Soludo has commenced what he called cash crop revolution programme in the state, by ordering for distribution of millions of coconut and palm seedlings procured by the state government to farmers across the state.
Already, the state government has constituted a committee drawn from the three senatorial zones of the state to map out strategies for distributing the seedlings in the various communities.
Commissioner for information, Mr Paul Nwosu, who spoke after the state's weekly executive council meeting in Awka said it was in furtherance of Soludo's plans to reenact some of the agricultural policies of the first Republic Premier of the Eastern region, the late Dr Michael Okpara whose agricultural revolution was exemplary.
Nwosu said: "In furtherance of government policy to re-enact the prosperous era of Chief M.I Okpara in the old Eastern region when cash crops were the main source of revenue, Anambra State Executive Council has constituted a committee drawn from the three Senatorial zones to map out strategies for distributing the millions of coconut and palm seedlings which have been procured.
Professor Soludo had at several times and fora described coconut and palm economy as a major game changer in terms of diversification of sources of foreign exchange in the state.
"When we discovered crude oil, we abandoned palm oil and now that crude oil is almost finished, we have to go back to the basics which is palm economy.
"Beyond the palm, we are also going into coconut economy and we have ordered for a million of coconut and palm seeds."
The Commissioner also announced the governor's immediate dissolution of all boards and governing councils of government -owned departments and agencies, adding that the most senior civil servants in the organizations would be in charge in the interim.
Also at the meeting, the state Attorney General and Commissioner for Justice presented a memo which seeks to reform major aspects of the dispensation of justice.
Part of the recommendation was for the building of model juvenile delinquent facility in the state in line with international standards, especially as non of such facility exists in the South East.
According to the Commissioner there is also a proposal for the digitization of the state justice system to ensure quick dispensation of justice, adding that staff of the Ministry of Justice and the state judiciary would undergo digital training to be mounted by computer experts.