Ethnic, religious tensions: Osinbajo tasks leaders on sacrifice, risking popularity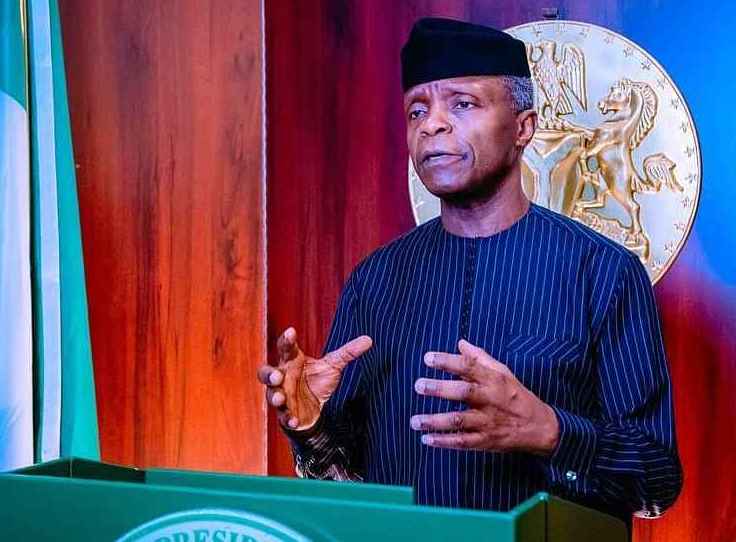 Vice President Yemi Osinbajo says leaders must be willing to make sacrifices and risk their popularity in order to attain long-lasting resolutions in situations of conflict, including ethnic and religious tensions.
Osinbajo's spokesman, Laolu Akande, in a statement on Monday, said the Vice President disclosed this when he received a delegation from the Muslim Public Affairs Centre (MPAC) led by its Executive Chairman, Mr Disu Kamor, in Abuja.
MPAC is a non-governmental organisation dedicated to the promotion of peace building and interfaith cohesion, among other objectives.
"There is a need to understand first of all, that there is no way that we can deal with the tensions between the faiths and ethnicities in Nigeria today unless those in leadership are prepared to make some important sacrifices.
"Those sacrifices are sacrifices even in what you say, how you say it, and then sacrifices also in the acknowledgment of whatever people are saying and the willingness to accept.
"It is very important that we don't diminish the importance of language and respectful non-violent communication so that we are able to keep our discussions at a level that ensures that we don't degenerate too quickly to violence."
He cited the examples of the sacrifices made by the late South African leader, Nelson Mandela and Imam Abubakar Abdullahi of Barkin Ladi in Plateau.
 He said that Mandela, who had spent such a long time in jail under apartheid before becoming President still pushed for a South Africa where even his tormentors got equal treatment like other black South Africans.
Osinbajo said that, Abdullahi in 2018, put his life on the line to save the lives of over 200 Christians who took refuge in his mosque when some gunmen attacked the village of Nghar Yelwa in Barkin Ladi, Plateau,  and sought to kill the Christians.
"These are stories of people who are not only political or religious leaders but just ordinary people, doing the right thing.
"Unless we are prepared to not just talk about it but to make an open display, first of all, of those who are doing the right things, but more importantly, challenging our leaders to say the right things and to be prepared to risk some popularity in order to do so, then we will just be wasting a lot of time."
He commended MPAC's  efforts in promoting interfaith cohesion.
The vice president said that setting up an inclusive platform for interfaith dialogue should be an important consideration by concerned stakeholders.
"I think it is something that is important, especially one that takes into account younger people, professionals who are not necessarily religious leaders in that sense, maybe there might be a way to have a more inclusive interfaith dialogue.
"We are at a point in time in our history, where people who are responsible and like-minded from all of the faiths and ethnicities should come together to do something," he said.
Earlier in his presentation, Kamor said MPAC had been involved in programmes and activities aimed at promoting cohesion among people of different faiths over the past decade.
He said the group was ready to collaborate with other stakeholders in deepening efforts aimed at ensuring peaceful coexistence and dousing the tensions across the country among people of different faiths.(NAN)
NISS hails Oyetola on security intervention, making Osun model of socioeconomic development in Nigeria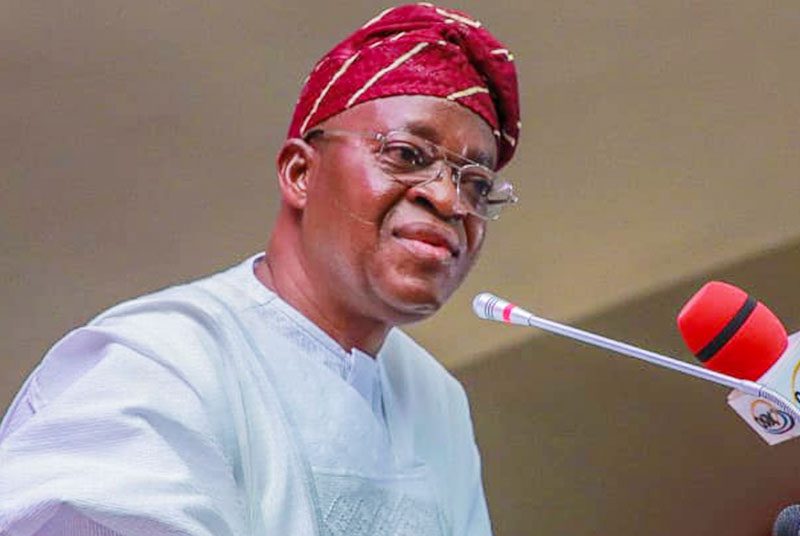 SANWO-OLU ASSURES LAGOSIANS OF ECONOMIC SUSTAINABILITY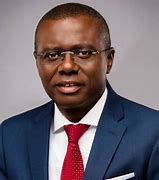 Governor Babajide Olusola Sanwo-Olu has assured Lagosians that the State will continue to sustain its enviable status as the fifth largest economy in Africa and also achieve its vision to become Africa's model megacity as well as a global economic and financial hub that is safe, secure, functional and productive.
Sanwo-Olu gave the assurance at the Year 2022 edition of the Punuka Annual Lecture with the theme:
"Taxation of the Digital Economy: The Challenges and Prospects for the Nigerian Economy", held recently at Metropolitan Club, Victoria Island.
Governor Sanwo-Olu, represented by the
Commissioner for Finance, Dr. Rabiu Olowo, reaffirmed Lagos State's commitment to improving the ease of doing business through the development of Small and Medium Scale Enterprises (SMEs) and ensuring overall prosperity for every citizen.
He averred that the Lagos State Government will continuously seek ways of improving revenue generation through a tax system that is modern, efficient and effective, noting that it is in this regard that the present administration considers the lecture timely and relevant.
Sanwo-Olu said the State faces major challenges in taxing income/profit accruing from e-commerce and digital activities as the transactions more often than not transcend borders, while the contracting entities usually do not have a fixed base (tax residence rule) in the State.
Explaining that the trend has made it difficult to trace, track and establish taxing rights over the huge profits made by multinational enterprises and individuals, the Governor said the inability to garner the requisite tax income from such e-commerce businesses is detrimental to revenue collection/generation.
According to him, the emerging trend requires laws to regulate their operations, just as monitoring will also help to establish the economic presence of these entities for tax purposes.
Mr. Governor reiterated that the State is always open to ideas, strategies and ways to effectively and comprehensively improve tax administration processes and procedures in line with emerging trends in the digital economy towards maximising its revenue generation capacity.
EndSars: Osun govt compensates Police brutality victims, presents cheques of N53,290,000.00