FG to lift 100m Nigerians out of poverty by 2025 – Agba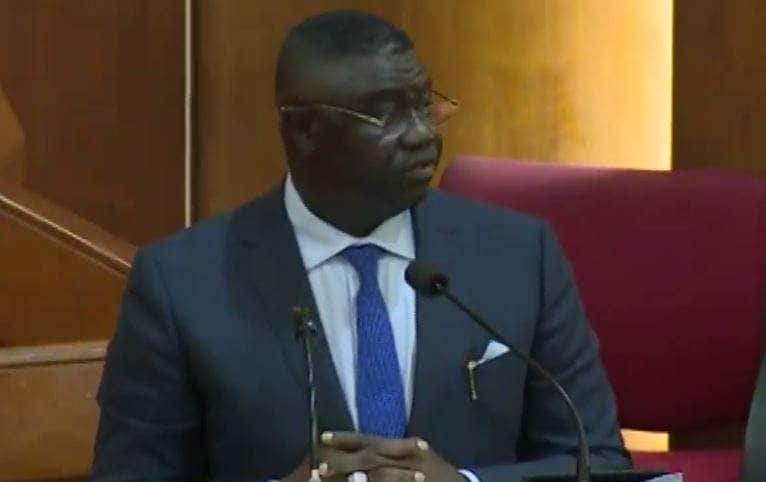 Mr Clem Agba, Minister of State, Budget and National Planning has said that the Federal Government's new Medium-Term National Development Plan (MTNDP) 2021-2025 is targeted at lifting 100 million Nigerians out of poverty.
Agba made this known on Monday during the opening of a capacity building workshop for Special Advisers and Technical Assistants of Ministers organised by Konard Adeneaur Stiftung (KAS), a German Foundation.
The News Agency of Nigeria NAN reports that the workshop was organised by KAS in collaboration with the Ministry of Budget and National Planning geared towards promoting good governance.
Agba said that the Plan was to address the prevalence of poverty by lifting 100 million Nigerians out of poverty in 10 years, with strategies to tackle Nigeria's increasing population growth.
He also noted that the MTNDP is expected to be launched in October with an i-monitoring system which would also be introduced in government's websites.
He added that this would enable Nigerian's post pictures of projects status vis-a-vis the cash released.
Agba stressed that this would help for accountability and citizen's involvement in governance.
He said that  Nigerians would be able to know projects directed to their communities and query non- implementation if need be.
"As you may be aware, the Economic Recovery and Growth Plan (ERGP 2017-2020) and Nigeria Vision 20: 2020 (NV20:2020) lapsed in December 2020, necessitating the need to develop successor Plans.
"Namely, the Medium-Term National Development Plan (MTNDP) 2021-2025 and Nigeria Agenda 2050, to replace the outgone plans respectively.
"There is the widely held notion that previous plans were Federal Plans. To eliminate this notion, the process for the on-going plans has been inclusive and participatory, involving not only state actors.
"But the Organized Private Sector, Civil Society Organizations, Women and Youth groups, including People with Special Needs.
"The Plans are anchored on the Government's desire to address the prevalence of poverty by lifting 100 million Nigerians out of poverty in 10 years," he said.
Agba said further that the exercise would also put in place strategies to tackle Nigeria's increasing population growth.
"The country will hit the 411 million mark and become the third most populous country in the world by 2050, after China and India.
"These plans will ensure economic stability, national development and good governance", Agba said.
Agba also appreciated KAS for its numerous support towards policy making and implementation process in Nigeria, adding that the training for Aides of Ministers is apt.
He also urged participants to apply lessons learnt from the workshop into the implementation of the National Plans for the benefit of the country.
Mr Vladmir Kreck, Resident Representative of KAS to Nigeria said KAS was keen on supporting Nigeria's Ministries, Departments, Agencies, legislatures, Civil Societies towards ensuring sustainable democracy and governance in line with its mandates.
Kreck, who was represented by Mr Samson Adeniran, KAS Programme Manager, said KAS was training Aides to Ministers considering their key role in administration and governance.
"With these workshops and capacity buiding, KAS wishes that contributions from all of us will flow into the eventual implementation of the long term Development plan of the nation.
"We as a foundation that stands for good governance everywhere in the world where we are active, hope that efforts will lead to respect for the rule of law, transparency, accountability, efficiency and equity.
"All these are what can make a nation to develop quickly," Kreck said. (NAN)
World Bank projects Nigeria's Diaspora remittances to increase in 2022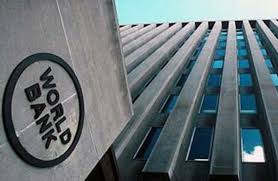 World Bank has projected Nigeria's Diaspora remittance inflow to increase to $29bn in 2022 because of higher food prices and the continued adoption of official bank channels.
The bank said, migrants from the country are likely to send more money home to help with the hike in the prices of staples.
A report titled, 'Migration and Development Brief (May 2022): A War in a Pandemic: Implications of the Ukraine crisis and COVID-19 on the global governance of migration and remittance flows,' the bank stated that remittance flows to low and middle-income countries are expected to increase by 4.2 per cent to $630bn in 2022.
It said: "With risks weighted to the downside, there are several factors that support a view for continued—though more moderate—7.1 per cent gain inflows to Sub-Saharan Africa in 2022.
"Momentum for the use of official channels in Nigeria should sustain an uptrend in the year, within flows reaching $21bn.
"Though economic activity is likely to ease in the United States and Europe, fundamentals remain positive for continued gains in remittance flows to the remainder of Africa, as the influence of 'altruistic' motivations that were demonstrated in Africa and South Asia during the peak pandemic years will likely carry over to the period of sharp increases in staple food prices."
The global bank further said remittance inflow to Sub-Saharan Africa was $49bn in 2021, with Nigerian contributing $19.2bn to the total inflow, adding that the use of informal channels to transfer money to the region caused a 28 per cent reduction in inflows in 2020.
"In 2022, remittance inflows are projected to grow by 7.1 per cent driven by continued shift to the use of official channels in Nigeria and higher food prices – migrants will likely send more money to home countries that are now suffering extraordinary increases in prices of staples," the bank said.
The World Bank stated that the Naira-4-Dollar policy, which was an attempt to return remittance to formal channels, of the Central Bank of Nigeria helped boost inflows by 11.2 per cent in 2021, adding that the stabilisation of the naira against the dollar within a range of 410-415 per dollar over the last year also contributed to the pickup in recorded inflows.
It noted that the increased stability of the Naira and increased use of the e-Naira would help boost the nation's chances of achieving $21bn in remittance for 2022.
Double trouble for Ahmed Idris: arrested by EFCC, suspended by Minister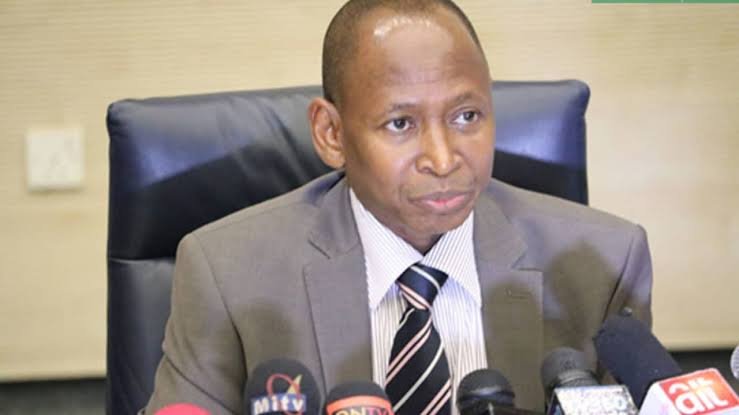 The Accountant General of the Federation, Ahmed Idris has been directed to proceed on indefinite suspension over alleged laundering of N80 billion.
Idris, was suspended on Wednesday by Zainab Ahmed, the Minister of Finance, Budget and National Planning.
In a letter dated May 18, 2022, the minister said the suspension "without pay" was to allow for "proper and unhindered investigation" in line with public service rules.
Ahmed Idris, was on Monday arrested by the Economic and Financial Crime Commission (EFCC). over alleged diversion and laundering of N80 billion.
Wilson Uwajaren, Head of Media and Public Information of the EFCC, stated that verified intelligence reports showed that Idris raked off the funds through bogus consultancies and other illegal activities using proxies, family members and close associates.
Uwujaren added that the funds were laundered through real estate investments in Kano and in Abuja.
According to EFCC, Idris was arrested after he failed to honour invitations by the Commission to respond to issues connected to the fraudulent acts.
NEPC, 13 trade promotion organisations shortlisted for WTOP award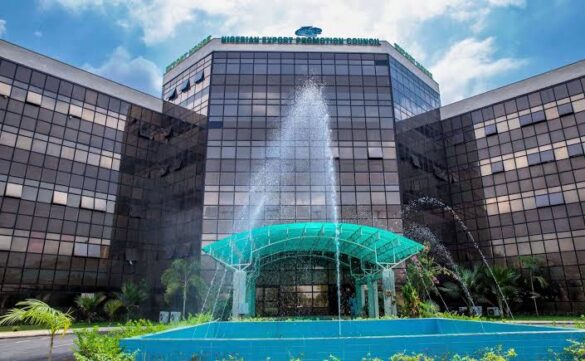 The Nigerian Export Promotion Council (NEPC) has been nominated along side 13 other Trade Promotion Organisations (TPOs) for the 2022 World Trade Organisation (WTPO) Awards for Excellence in Trade Promotion.
A statement released on Monday by Ndubueze Okeke Head, Corporate Communications of the NEPC, it said Nigeria is poised to clinch the "Best Use of a Partnership".
He said the NEPC has been shortlisted along with Apex Brazil, Jamaica Promotion Corporation, Qatar Development Bank-Tesder and Saudi Export Development Authority.
The WTPO Award which is scheduled to hold on 17th May, 2022 in Accra, Ghana is open to all national TPOs.
The statement also said, "NEPC acknowledged WTPO as it recognizes excellence in providing trade support to Micro, Small and Medium Enterprises MSMEs to become competitive in international trade.
"In 2018, Nigeria, through NEPC won the award for the 'Best initiative to Ensure that Trade is Inclusive and Sustainable".
The NEPC won that category with its Zero to Export initiative which builds capacity of would-be exporters and SMEs on export procedures and documentation as well as provide practical training on product sourcing and market access.
The NEPC said that the initiative had trained 560 SMEs.
The International Trade Centre Executive Director, Pamela Coke-Hamilton said, "At a time when small firms have been hit by supply chain disruptions, climate change crises and other socio-economic challenges, it important to show inspiring models that connect small firms to Trade opportunities that are Inclusive and sustainable".
The Executive Director/Chief Executive Officer of NEPC, Dr. Ezra Yakusak will represent Nigeria at the Award Ceremony.
The statement further said, Austria, Canada, Malaysia, Tanzania is competing in the "Best use of Information Technology", while Sri Lanka, Republic of Korea, Netherlands and Zimbabwe will compete for the "Best initiative to ensure that trade is inclusive and sustainable category".