India plans COVID-19 vaccine for children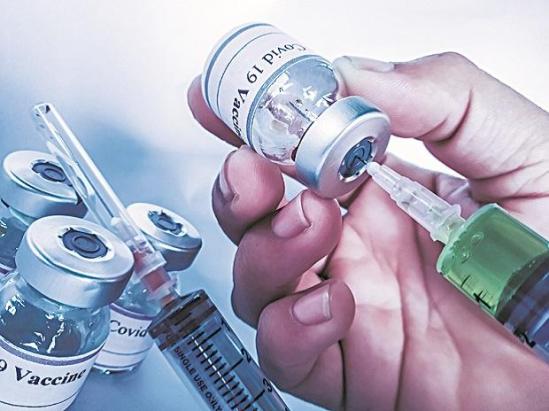 Director of Indian Council of Medical Research (ICMR)'s National Institute of Virology (Pune) Priya Abraham said India was likely to have its indigenous COVID-19 vaccine for children by September.
Abraham's remarks came amid the ongoing phase II and III trials of Covaxin for the 2-18 age group.
"Hopefully, the results (of the trials) are going to be available very soon.
"The results will be presented to the regulators. So, by September or just after it, we may have COVID-19 vaccines for children,'' Abraham said in an interview to India Science, an OTT channel of the science and technology department.
ICMR and Hyderabad-based vaccine manufacturer Bharat Biotech co-developed Covaxin, India's first indigenous COVID-19 vaccine.
Abraham told the channel that apart from Covaxin, Zydus Cadila's vaccine trial was also going on.
"This can also be applied for children and will be made available.''
Abraham also said studies on booster doses have been going on overseas and at least seven different vaccines have been tried for it.
"Now, WHO (World Health Organisation) has put a stop to it till more countries catch up with vaccination.
"This is because there is an alarming vaccine gap between high-income and low-income countries. But, in future, recommendations for boosters will definitely come.''
The vaccination program against COVID-19 started in India on Jan. 16 for people above 18 years.
With more than seven months into the drive, so far only 9 per cent of the country's adult population has been fully vaccinated, the figures compiled by independent source "Our World in Data'' showed.
The Indian government aims to vaccinate the entire population above 18 years of age by the end of this year.
Experts say India needs to administer 10 million doses a day to achieve its aim of inoculating the adult population by December. (Xinhua/NAN)
Malaria Killed Over 602,000 People In Africa Last Year – WHO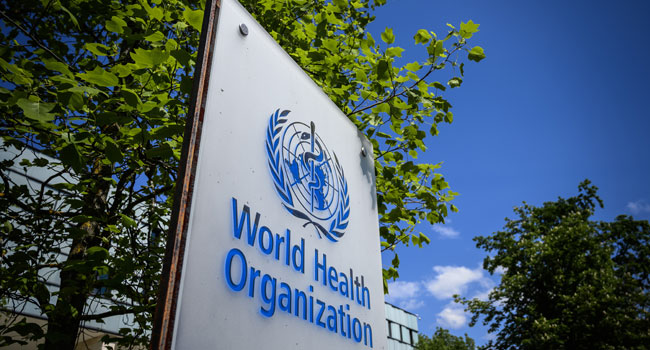 No fewer than 602,000 people died of malaria across Africa last year, an official of the World Health Organisation (WHO) has said.
Dr Matshidiso Moeti, WHO's Regional Director for (more…)
Snakebite victims flood hospitals as cost of anti-venom drug soars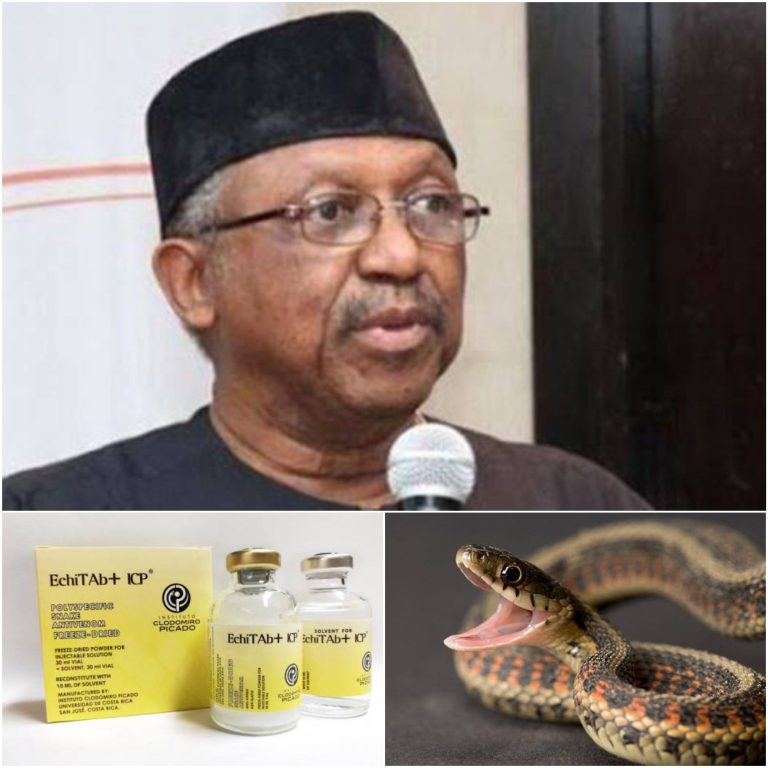 Victims of snakebites are flooding treatment centres across the country as the scorching heat forces the reptiles out of their holes into bushes, farms, roads and peoples homes in search of fresh air.
The News Agency of Nigeria (NAN) reports that states worst hit include Gombe, Plateau, Borno, Benue, Taraba, Nasarawa and Bauchi, with herders, farmers and rural dwellers mostly the victims.
Our correspondents, who visited some snake treatment centres, found that most of the patients were on the floor with medics complaining that facilities were being overstretched.
The situation of the victims appeared worsened by the sharp rise in the cost of the usually imported Anti-Snake Venom (ASV), following the high cost of foreign exchange.
With a vial of the Echitab drugs – the brand of ASV that cures bites from snakes in Nigeria – going for more than 55,000, stakeholders have heightened calls on the Federal Government to support the Echitab Study Group in Nigeria to produce the vaccine locally to lower production cost.
At Snakebites Treatment and Research Centre, Kaltungo in Gombe State, Dr Sulaiman Mohammed, its Principal Medical Officer, told NAN that about 300 patients had been admitted from January to date.
He attributed the sharp rise in the number of cases to the hot weather.
"The heat is at its peak; this period is usually the peak season of snakebites," he told NAN.
He said that some were treated and discharged while four deaths had been recorded .
Giving a breakdown, he said that 69 patients were admitted in January while 79 came in February.
According to him, more than 135 have been admitted in March with the figures increasing by the day.
"The figures are usually high in March which is the onset of rainy season; on the average, we receive a daily average of nine victims or more."
He said that the victims were mostly peasant farmers and cattle rearers because "they normally enter bushy areas".
According to him, most of the patients come from the North-Eastern States to access the treatment.
He explained that most of the victims were bitten by carpet vipers, "the snake that bites without warning; once you are close it, it will strike".
"Other snakes like puff adder and cobra will show you the sign and will not bite unless provoked. If you are smart, you leave the place quickly," he explained.
He said the centre currently has some ASV supplied to it by the North East Development Commission (NEDC).
"We received 2,000 vials from NEDC which we give free to patients. It should last for sometime.
"Last year a vial was N40,000. It is far beyond that now," he said.
He listed some of the challenges the centre was confronted with, to include inadequate manpower as the number of patients far outnumber the staff strength.
Another challenge was the late arrival of patients for medical attention.
"Some victims spend days at home taking herbs and only remember the hospital when the condition becomes critical.
Most times they arrive too late as the venom would have gone deep into the system.
"Such patients take considerable number of ASV vials unlike those that come early that may require just one or two vials.
"Once the patient comes early, especially the very day he was bitten, he will get better within five days and be discharged.
"If a person bitten by a snake, especially carpet viper, decides to stay at home for some days before coming to the hospital, blood will be coming out in all the opening in his body.
"If he comes late, besides the ASV, he will definitely need blood and the cost of taking care of such patients will be much," he said.
He regretted that herbalists, who know that herbs will not work, still keep the ignorant victims just to exploit them.
He appealed to rural dwellers, especially farmers and herders, to always wear rain boots and hand gloves to protect themselves against snakebites.
"Such precautions will reduce the high incidences of snakebite and save them the cost of medical bills," he said.
Mohammed emphasised the need for local production of ASV.
"The Echitab drug is produced in England and Costa Rica after the venom is extracted from the snakes here.
We can transfer that technology here and produce the drug locally.
"If we can do that, the drug will be cheaper. We have the raw materials, we can do it," he said.
At the Zamko Comprehensive Medical Centre, a specialist snakebite treatment centre in Langtang, Plateau State, NAN met a similar situation of rising cases of snakebites.
At the rural medical outfit owned by the Jos University Teaching Hospital (JUTH), Dr Nyam Azi, a medical officer, told NAN that a vial of ASV, which cost between N23,000 and N25,000 in 2021, had risen to N50,000 or even more.
"The price of ASV is almost double its former cost owing to the rise in dollar rates and scarcity.
"Considering that it is peasants that are mostly affected, N50,000 per vial is too heavy.
"It is a hard situation especially coming at a time when a high number of cases are being recorded."
Azi revealed that the health facility records more than 20 cases per week and attributed the high figure to the heat season usually one of the peak periods of snakebite cases in the area.
He said that victims come from Benue, Taraba and Nasarawa States.
The physician lamented the current scarcity of the Echitab ASV which he said was so far the only proven vaccine for the species of snakes in Nigeria.
He added that the situation was worrisome as patients required four or more doses for standard treatment.
"The standard dose a patient requires is four vials of polyvalent or one vial of monovalent, while some patients require even more," he said.
Azi urged government to resume subsidising the ASV for victims to ease their sufferings.
He urged government and private organisations to train health workers in the treatment and management of snake bites to minimise mortality or limb loss.
Reacting to the situation, Prof. Abdulsalam Nasidi, Chairman, Echitab Study Group in Nigeria, said that a vial of ASV costs N55,000 and blamed that on the rising cost of foreign exchange.
"This price will keep growing dependent on Naira fluctuations," he told NAN.
He, however, said that efforts toward local production of ASV had reached an advance stage.
"The Federal Government is fully supportive of the efforts. The Federal Ministries of Health, Industry and Commerce, as well as the Central Bank of Nigeria are working with us on the project.
"The Federal Government is encouraging self-sufficiency to save herders and farmers who are at highest risk," he said.
He acknowledged receipt of rising cases of snakebites at the treatment centres due to increase in heat, but expressed satisfaction that all the treatment centres were functioning.
"The cases have continued to rise because snakes are invading human habitats due to excessive heat.
"A major good news is that the number of deaths have decreased substantially when the ASV are available.
But deaths do occur when snakebite victims report late or arrived when ASV is not available," he said.
(NAN)
CSOs urge FG to seek sustainable funding for primary healthcare centres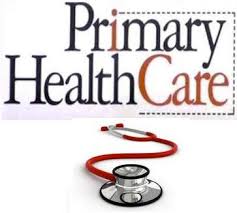 Connected Development (CODE) and BudgIT, Civil Society Organisations (CSOs) have called on the Federal Government to seek sustainable funding for primary healthcare systems in Nigeria.
The CSOs made the call at a meeting to build momentum for health care accountability orgainsied by CODE and BudgIT with a support from Conrad Hilton Foundation and Skoll Foundation in Abuja.
The meeting which was part of the activities on implementing the second phase of the COVID-19 Transparency and Accountability Project(CTAP) was aimed at tracking all funds and donations made in support of the Federal Government COVID-19 intervention.
Assistant Manager, BudgIT, Iyanuoluwa Bolarinwa, who spoke on `Strengthening  Formidable Partnerships for Accountability ''the group in the course of their  work observed  that most primary healthcare centres need a face lift .
"These centres are the first point of call to an average Nigerian where they go first to access care before they  can be referred to general hospitals.
"So, when you are  going to your first call and it is not well equipped, it does not  put you in an advantageous position, it sets you back further.
"So we are recommending that the centres should be revamped and we also hope that  the federal government can  put more funds into research and development.
"At the end of the day, we need to also understand that without proper research, we are going to just be imbibing whatever has been concluded in the other climes.
"We need to be able to put our foot down as the giant of Africa that we are.''
Bolarinwa also called for more investment in the health sector and  the need to implement the Abuja declaration by  committing  15 per cent of the budget to healthcare .
He urged the government to tackle the issue of brain drain  by empowering medical personnel to remain in the country to service citizens.
Also speaking, Mr Hamza Lawal  Founder of Follow the  Money and the Chief  Executive Officer of CODE, said that the COVID-19 pandemic showed that  Nigeria's  fiscal accountability mechanism was not so strong.
Lawal said that the group began monitoring the N38 billion raised in the  Coalition Against COVID-19(CACOVID) a  private sector-led organisation established to assist the government in combating the Coronavirus disease .
"Today, we are having an important conversation with civil society partners and  the media to galvanise action around COVID-19.
"However, this time around, we are  more focused around how  Nigeria  and Africa can  prepare for the next pandemic because COVID-19 literally brought us to  our knees.
"We want to ensure that one, we are  able to put in place a framework of fiscal accountability, two ,we are able to also invest in primary health care because we know  the centres play a critical role when we experience a pandemic. ''
Lawal added that the aim of the group's work was to also educate citizens on COVID-19 while  encouraging them to take the vaccines .
This, he said was because a lot of citizens were not taking the jabs  due to the distrust ,misinformation and disinformation .
"I believe that this conversation with the media and  civil society partners would help set a pace on how we can engage, how we can get the needed funding and investment for primary health care centres.
"It will set a pace on  how Nigeria  can lead other African countries to prepare for another pandemic because another pandemic is just around the corner,'' he said.
Contributing, Mr Busayo Morakinyo, Community Engagement Director of CODE assessed the Federal  Government 's intervention performance on Primary Health  centres(PHC).
"Findings by the Follow the Money initiative in communities indicated that most of  the centres fell below the minimum Primary Health Care standard.
"Findings also revealed that they lacked electricity, 30 per cent of the PHC have no access to clean water.
" Interviews with some of the community indigenes shows that they rely on rain water and well water stored in the tanks.
"Fifty six out of 90 PHCs assessed, have the recommended pharmaceutical fridge to host vaccines  while some of the PHCs received less than 10 vials of Covid-19 vaccine."
Morakinyo  said that  NPHCDA recently outlined plans for the  transformation of PHCs  to provide services aligned with the basic needs of the community, link individuals to PHC services, keep and transmit records.
He  however said that  most of things on ground were observed in the course of the report  were not seen to reflect the plan.
The News Agency of Nigerian (NAN)reports that  Dr Faisal Shuaib, the Executive Director of the National Primary Health Care Development Agency (NPHCDA), had at a different event attested to the fact that  poor infrastructure and poor staff was  hampering operations of PHC.
Shuaib had therefore said that the Agency had plans to transform the centres.
(NAN)