Sunday Igboho won't return to Nigeria soon. – Lawyer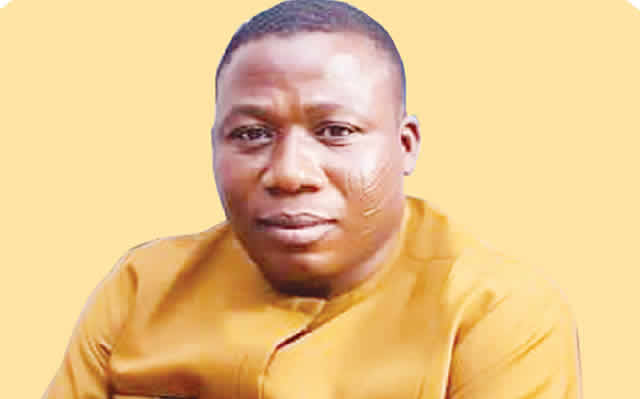 One of the lawyers of embattled Yoruba nation agitatorSunday Igboho, Olusegun Falola, has said his client might not return back to Nigeria in a long time when he regains freedom from Benin Republic.
Falola explained it would be a dangerous decision for Igboho to return when he is free from Benin Republic because his life is under threat in Nigeria.
He stated this in an interview with feelrightnewsTV.
His words: "When I arrived from Paris at the custody where Igboho was detained, he was first chained. They were scared that he could just disappear into the thin air because of his mystical powers.
"The police told me that if Igboho's chains were untied and he escapes mysteriously, he (police officer) will be stripped of his rank and also dismissed.
"The police officer said he was told that Igboho could disappear or turn into a cat, and many other things were said to the police officers which made them tie him."
He noted it took his timely intervention for the officers to unchain him and allow him (Igboho) walk freely, explaining Igboho did not commit any offence but he is just a human rights activist.
Giving an update on Igboho's case, Falola assured he is safe in the Benin Republic.
He said: "The case will make revelations as to which government is powerful in Africa, our government may not be wealthy, and not much in population as compared to Nigeria but there is a signed treaty that must be respected.
"Igboho cannot be left to return back to Nigeria for now because of the destruction of his properties that was witnessed, they are not looking for Sunday Igboho alone but planning to kill him.
"They are looking for how to kill him and that's very dangerous to allow him return back to Nigeria. So he is being kept safe in custody."
Although the investigation is still ongoing, Falola explained he is monitoring the developments going on in Nigeria before any application for Igboho's freedom in court can be made.
He added that if Igboho is released, He may proceed to Germany to see his children and family.
"This case has become a global one with many watching the developments, all Yorubas especially in Diaspora, monarchs, traditionalists, others are keenly following the case," Falola stated.
NISS hails Oyetola on security intervention, making Osun model of socioeconomic development in Nigeria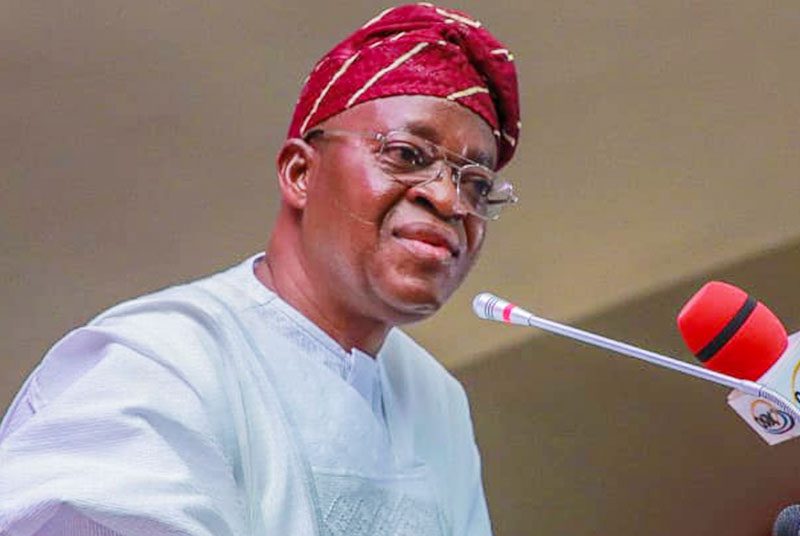 SANWO-OLU ASSURES LAGOSIANS OF ECONOMIC SUSTAINABILITY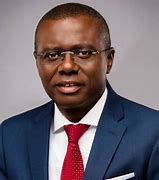 Governor Babajide Olusola Sanwo-Olu has assured Lagosians that the State will continue to sustain its enviable status as the fifth largest economy in Africa and also achieve its vision to become Africa's model megacity as well as a global economic and financial hub that is safe, secure, functional and productive.
Sanwo-Olu gave the assurance at the Year 2022 edition of the Punuka Annual Lecture with the theme:
"Taxation of the Digital Economy: The Challenges and Prospects for the Nigerian Economy", held recently at Metropolitan Club, Victoria Island.
Governor Sanwo-Olu, represented by the
Commissioner for Finance, Dr. Rabiu Olowo, reaffirmed Lagos State's commitment to improving the ease of doing business through the development of Small and Medium Scale Enterprises (SMEs) and ensuring overall prosperity for every citizen.
He averred that the Lagos State Government will continuously seek ways of improving revenue generation through a tax system that is modern, efficient and effective, noting that it is in this regard that the present administration considers the lecture timely and relevant.
Sanwo-Olu said the State faces major challenges in taxing income/profit accruing from e-commerce and digital activities as the transactions more often than not transcend borders, while the contracting entities usually do not have a fixed base (tax residence rule) in the State.
Explaining that the trend has made it difficult to trace, track and establish taxing rights over the huge profits made by multinational enterprises and individuals, the Governor said the inability to garner the requisite tax income from such e-commerce businesses is detrimental to revenue collection/generation.
According to him, the emerging trend requires laws to regulate their operations, just as monitoring will also help to establish the economic presence of these entities for tax purposes.
Mr. Governor reiterated that the State is always open to ideas, strategies and ways to effectively and comprehensively improve tax administration processes and procedures in line with emerging trends in the digital economy towards maximising its revenue generation capacity.
EndSars: Osun govt compensates Police brutality victims, presents cheques of N53,290,000.00