Sunday Igboho won't return to Nigeria soon. – Lawyer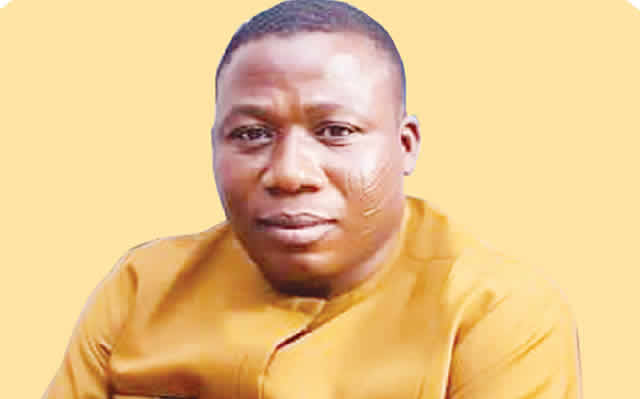 One of the lawyers of embattled Yoruba nation agitatorSunday Igboho, Olusegun Falola, has said his client might not return back to Nigeria in a long time when he regains freedom from Benin Republic.
Falola explained it would be a dangerous decision for Igboho to return when he is free from Benin Republic because his life is under threat in Nigeria.
He stated this in an interview with feelrightnewsTV.
His words: "When I arrived from Paris at the custody where Igboho was detained, he was first chained. They were scared that he could just disappear into the thin air because of his mystical powers.
"The police told me that if Igboho's chains were untied and he escapes mysteriously, he (police officer) will be stripped of his rank and also dismissed.
"The police officer said he was told that Igboho could disappear or turn into a cat, and many other things were said to the police officers which made them tie him."
He noted it took his timely intervention for the officers to unchain him and allow him (Igboho) walk freely, explaining Igboho did not commit any offence but he is just a human rights activist.
Giving an update on Igboho's case, Falola assured he is safe in the Benin Republic.
He said: "The case will make revelations as to which government is powerful in Africa, our government may not be wealthy, and not much in population as compared to Nigeria but there is a signed treaty that must be respected.
"Igboho cannot be left to return back to Nigeria for now because of the destruction of his properties that was witnessed, they are not looking for Sunday Igboho alone but planning to kill him.
"They are looking for how to kill him and that's very dangerous to allow him return back to Nigeria. So he is being kept safe in custody."
Although the investigation is still ongoing, Falola explained he is monitoring the developments going on in Nigeria before any application for Igboho's freedom in court can be made.
He added that if Igboho is released, He may proceed to Germany to see his children and family.
"This case has become a global one with many watching the developments, all Yorubas especially in Diaspora, monarchs, traditionalists, others are keenly following the case," Falola stated.
SANWO-OLU URGES RESIDENTS TO STAY CALM OVER CASH SCARCITY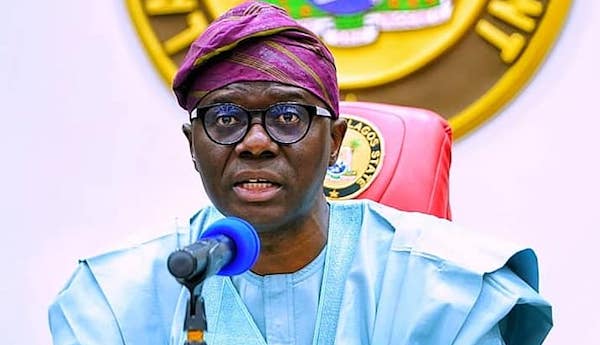 The Lagos State Government has observed the tension caused by the slow release of cash through Automated Teller Machines (ATMs) and within banking halls.
Governor Babajide Sanwo-Olu today joined a delegation that met with President Muhammadu Buhari in Abuja to deliberate on measures to remove the hardship caused by the scarcity of the new currency.
In a statement signed by the Hon. Commissioner for information, Mr Gbenga Omotoso, Mr. Sanwo-Olu urges residents to remain calm as the government is doing everything possible to normalise the situation. The Central Bank of Nigeria (CBN) has promised to put measures in place to ensure residents have access to currency notes released to banks.
Buhari inaugurates new MOFI Board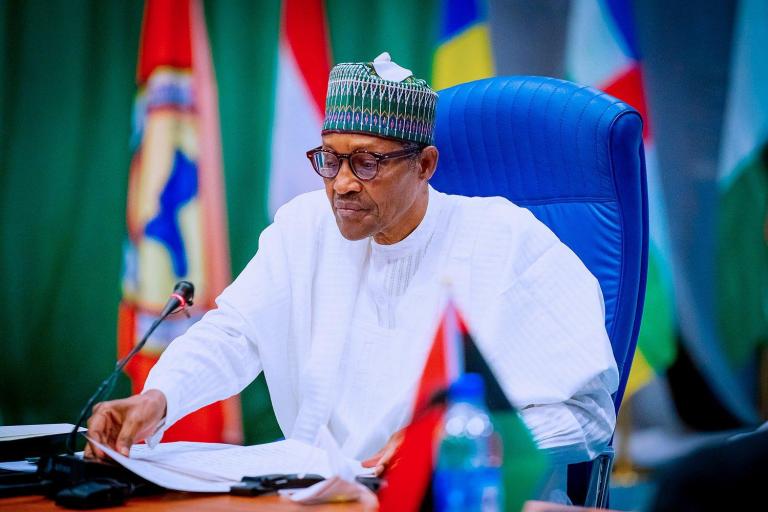 President Muhammadu Buhari has charged the Ministry of Finance Incorporated (MOFI) to grow its Assets Under Management from the current value of N18 trillion to at least N100 trillion in the next 10 years.
The president gave the charge at the launch of the new MOFI and inauguration of the Governing Council and Board of Directors of the body shortly before the commencement of the Federal Executive Council meeting.
The president also tasked the new board to "be the clearing house for the management of Federal Government's investments and assets in line with global best practices with a view to ensuring that these investments are delivering superior risk-adjusted returns to the government."
He also called on the new MOFI to work with other Ministries, Departments and Agencies (MDAs) to create a consolidated national assets register with a view to converting them into cash-flow-generating entities.
This, he said, would support the government's revenue drive.
Buhari urged members of the board to work with the government with a view to using government-owned investments and assets to support the government in delivering on its social and economic obligations to the citizenry.
He, therefore, directed the Minister of Finance, Budget and National Planning, Dr  Zainab Ahmed to commence the process of amending the MOFI Act and other legislations to further institutionalize this reform.
According to him, the amendments when carried out, would ensure that MOFI was restructured and repositioned to become a trusted custodian and manager of Federal Government's investments and assets.
Buhari said the event was significant as the restructured MOFI would help identify "what we own" and how to get the best out of them.
According to the president, the MOFI Act of 1959, now Cap. 229, Laws of the Federation, 2004, explicitly empowers MOFI to enter into commercial transactions of any description on behalf of the Federal Government in its own name.
He said that MOFI was used as a Special Purpose Vehicle across different sectors to invest in commercial entities over the last 64 years, adding that MOFI was created even before Nigeria's independence.
In her remarks, the Minister of Finance, Budget and National Planning thanked Buhari for his support and approvals that had made the restructuring and repositioning of MOFI possible.
According to the minister, the council members and board will ensure that the new MOFI delivers on its mandates.
The governing council is chaired by the President, with the Minister of Finance, Budget and National Planning, Dr Zainab Ahmed, as Vice Chair.
It's members include: The Minister of State, Petroleum Resources, Timipre Sylva; Aviation, Hadi Sirika; Industry, Trade and Investment, Niyi Adebayo and Transportation, Mu'azu Sambo.
Others are: Governor of the Central Bank, Dr Godwin Emefiele and three experts appointed by the President, namely: Prof. Muhammad Sagagi, Dr Ayo Teriba and Prof. Ken Ife.
The board members include: Former Finance Minister, Shamsudeen Usman as Chairman, Permanent Secretaries of the Ministries of Finance and Petroleum Resources and acting Accountant-General of the Federation.
Others are; Olawale Edun, Fatima Mede, Ike Chioke, Muhammad Nda, Alheri Nyako and an executive from the Central Bank of Nigeria (CBN) are also members of the board
Members of the Executive Management Team are: Dr Armstrong Takang, Managing Director, Eric solo, Executive Director, Chief Portfolio Officer, Sani Yakubu Chief Investment Officer and Oluwakemi Owonubi, Chief Risk Officer.
(NAN)
Polls: NBC warns broadcasters against compromising national unity

The National Broadcasting Commission (NBC) has cautioned all broadcasters against compromising national unity while covering forthcoming  general election.
The Director-General of NBC, Malam Balarabe Ilelah issued the warning in a statement, on Wednesday in Abuja.
He said: "The National Broadcasting Commission wish to again, remind all broadcasters covering the forthcoming general elections to take note of the provisions of the Nigeria Broadcasting Code, and other relevant regulations guiding the broadcast of elections in Nigeria.
"The commission has observed, with deep concerns, how ethics and ethos have been thrown to the winds by politicians using broadcast media platforms.
"This is against the provisions of the Nigeria Broadcasting Code, which provides that in using materials for news and current affairs programmes, the broadcaster shall avoid hate speech, inflammatory, derogatory and divisive remarks or allusions.
"The commission notes that some station now glamorise these situations on their platforms. The NBC reiterates that such stations shall pay for their professional misdemeanor."
Ilelah said for the avoidance of doubt, broadcasters were advised to note the sections of the Nigeria Broadcasting Code which provides that the broadcaster shall promote human dignity.
He added: "Therefore, hate speech is prohibited. Section 3.11.1 (a) states that all broadcasters should ensure that language or a scene likely to encourage or incite to crime, or lead to disorder, is not broadcast.
"Also, section 3.11.1 (b) advice broadcaster to ensure that no programme contains anything which amounts to subversion of constituted authority or compromises the unity or corporate existence of Nigeria as a sovereign state.
"Similarly, section 5.4.1 (f) prohibit broadcasters from transmitting divisive materials that may threaten or compromise the indivisibility and indissolubility of Nigeria as a sovereign state."
Ilelah said that section 5.3.3 (g) urged broadcasters to ensure that a political broadcast was clearly identified as such, and not presented in a manner that would mislead the audience to believe that the programme was of any other type.
"Also, section 5.3.3 (j) enjoin broadcasters to ensure that the broadcast of a partisan political campaign, jingle, announcement and any form of partisan political party identification or symbol ends not later than 24 hours before polling day.
"The NBC ACT CAP N11, Laws of the Federation of Nigeria, 2004, also prescribes, in the Third Schedule 12(6) that "A Licensee shall be responsible for the content of the Station's Broadcast.
"The commission enjoins all broadcasters to desist from using or allowing their platforms and facilities to be used by politicians, their supporters and or sympathisers, for the broadcast of contents that may lead to the breakdown of law and order," Ilelah
He said that broadcasters were therefore expected to perform the role of peace agents by adhering to the principles of responsibility, accuracy and neutrality.
(NAN)