Love Castle, next big Nollywood movie hits Cinemas Sept. 10 – Ogunmola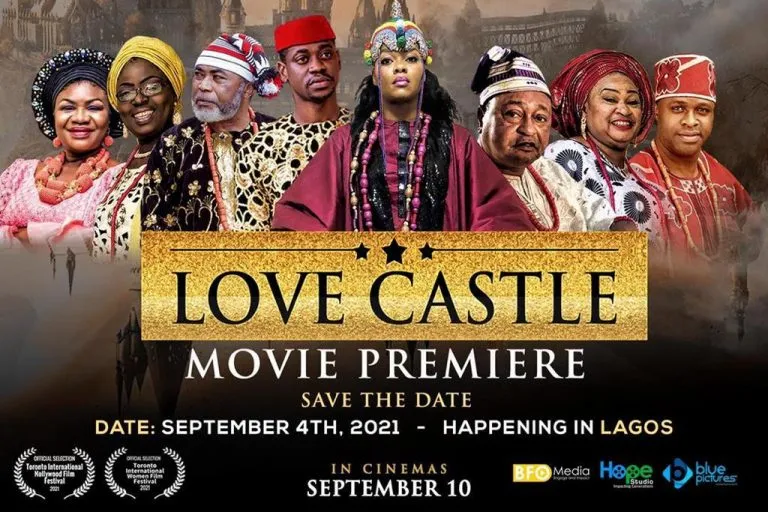 A culture-laced Nollywood movie, "Love Castle" is set to hit cinemas across the world on Sept. 10, the Movie producer, Beatrice-Funke Ogunmola has said.
The movie is produced majorly in English but sparingly utilising Hausa, Igbo and Yoruba languages.
The Movie, 'Love Castle' which featured late Rachael Oniga among other Nollywood Stars including Desmond Elliot, is a captivating story of culture interwoven with disability.
In an interview with the News Agency of Nigeria (NAN) on Friday, Ogunmola said 'Adetutu had to leave her husband and daughter back in Houston Texas, U.S.A. against her wish and that of her husband to become a Regent in Nigeria at the death of her father.
"The cascading events that follow result in secrets being revealed. Regent Adetutu is trapped in the web of emotions and culture, with deadening taboos staring her in the face."
Ogunmola, popularly know as BFO, who also wrote the movie and featured in its cast, noted that the movie concept had played in her head for over 10 years before she put pen to paper in 2018 to write the first draft.
She said that it took her over a year of several drafts, revisions, and research to finally get the script ready in 2019.
Love Castle was shot in Ibadan, Nigeria in November 2019 and in Houston Texas in February 2020. The U.S.A. filming was completed just two weeks before the pandemic lockdown of 2020 began.
Also speaking about the movie after her filming role in Ibadan, Nollywood star, Kehinde Bankole described the story as exciting.
"The route the movie producer went in telling this story is different. It is entertaining, it is rich in culture. I enjoyed every bit of the filming," she said.
According to Ogunmola, the late Rachael Oniga after reading the script, sent her a message on WhatsApp saying: "This is a wonderful story and well scripted. I am in love with it."
For the movie director, Desmond Elliott, he said that culture was well captured in the story. "I love the way the story transitioned from Western to Eastern Nigeria."
Love Castle is Star-studded with seasoned actors like Kehinde Bankole (in the lead role), Jide Kososko, Lateef Adedimeji, Zack Orji, Rachel Oniga, Desmond Elliott, Femi Adebayo, Halima Abubakar, Jumoke George, and Beatrice Ogunmola.
It is an official selection of Toronto International Women Festival and Toronto International Nollywood Film Festival in 2021.
The movie is set for release Sept. 10 after being premiered in Lagos on Sept. 4. (NAN)
I can no longer hid I was born, bred a CCC member – Funke Akindele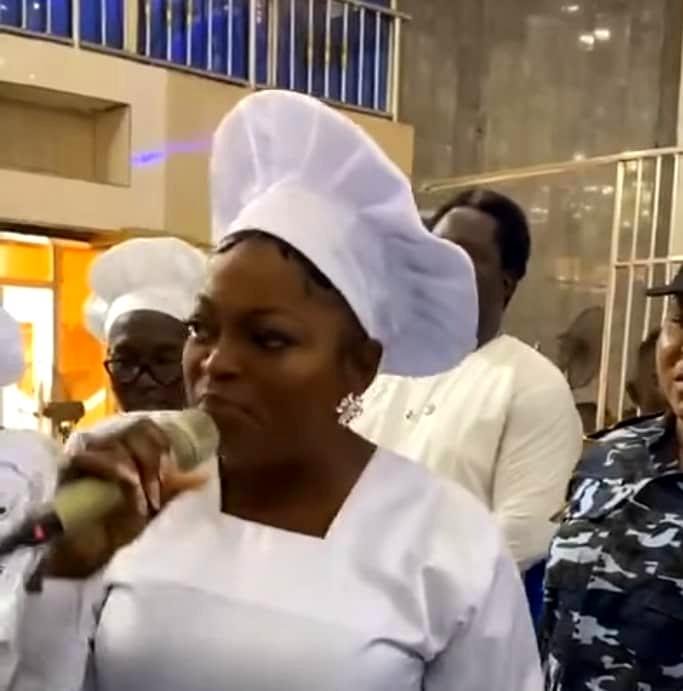 Funke Akindele, An Actress turned-politician  has declared she is a member of Celestial Church of Christ (CCC) saying she was born and raised in the White garment Church .
She stated this in a viral video where she was seen in a CCC wearing the garment accompanied with her elder sister.
The Actress said she often visits celestial church secretly whenever faced with challenges.
Reassuring members of the church, Akindele stated that she ceased hiding her membership of CCC and called on clergy men to keep praying for her.
Funke Akindele is the Lagos State Peoples Democratic Party (PDP) Gubernatorial candidate running mate.
Tanzanian Police release Kizz Daniel from custody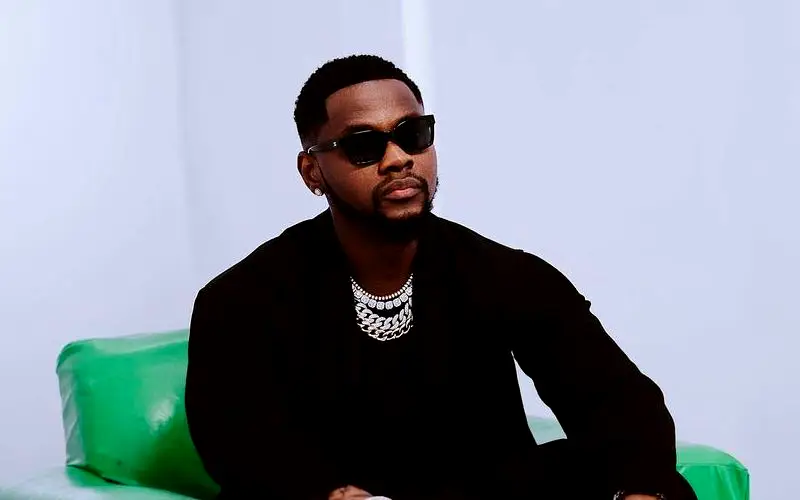 Nigerian singer, Oluwatobiloba Anidugbe, better known as Kizz Daniel has been released from the custody of the Tanzanian police
The Chairman, Nigerians in Diaspora Commission, Abike Dabiri-Erewa disclosed this in a tweet.
The Nigerian singer was arrested following alleged failure to perform at the Warehouse, Old Nextdoor Arena in the East African country on Sunday night as part of his Afro Classic World Tour.
His failure to turn up led to fans damaging part of the concert arena.
The organisers had Kizz Daniel and some of his crew members arrested by policemen from their hotel as a result of the no-show.
"He has just been released but his lawyers will report to the station tomorrow. He should be home anytime soon", Dabiri tweeted in response to how the Nigerian Embassy in Tanzania was assisting Daniel.
Femi, Seun Remembers Fela 25 years after death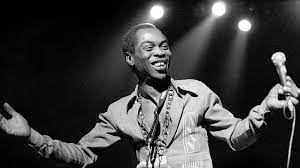 The Kuti family on Tuesday marked the 25th death anniversary of late Afrobeat legend, Fela Anikulapo-Kuti.
Remembering their late father, who died on August 2, 1997, Femi and Seun Anikulapo-Kiti, also musicians, paid tribute to the legendary singer.
Hailing Fela as the soul of Afrobeat, Femi noted that he missed his father, even after 25 years of the icon's demise.
Sharing a post in the early hours of Tuesday, Femi Anikulapo-Kuti said, "25 years on, still in our hearts. I miss you more and more. The one and only Abami Eda #FELA. The soul of #Afrobeat."
On his part, Seun Kuti said, "25 years ago, you transitioned. Words can't begin to express how much more alive you have become in spirit, as we continue to strive for the Africa you fought for. We continue to ask that you allow your light to guide our path. Ase!!"