NGX extends growth by 0.08%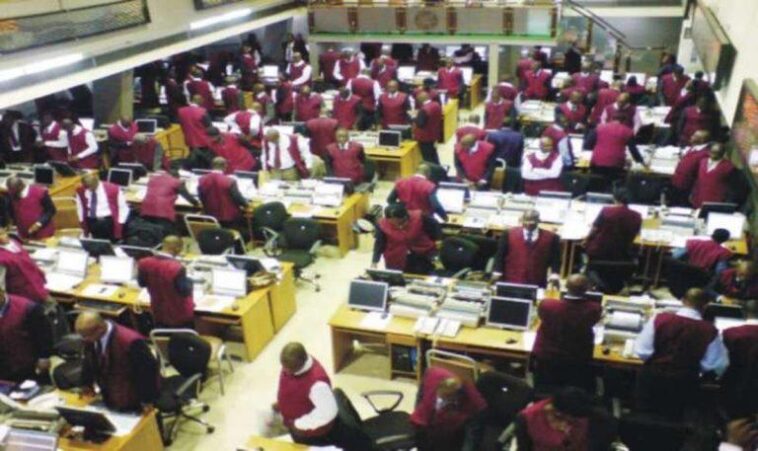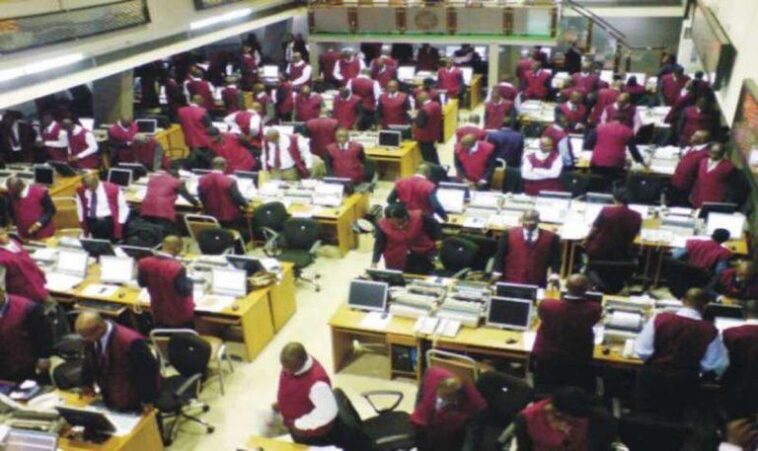 Key performance indicators of the nation's bourse closed on Friday with a marginal growth of 0.08 per cent.
Specifically, the All-Share Index rose by 32.28 points or 0.08 per cent to close at 39,522.34 compared with 39,490.06 achieved on Thursday.
Also, the market capitalisation of listed equities increased by N17 billion or 0.08 per cent to close at N20.591 trillion from N20.574 trillion reported on Thursday.
A breakdown of the price movement chart shows that FTNCocoa led the gainers' table in percentage terms, gaining 10 per cent to close at 44k per share.
Honey Well Flour followed with 9.63 per cent to close at N2.05, while Prestige Insurance increased by 9.09 per cent to close at 48k per share.
UPDC added 8.85 per cent to close at N1.23, while Japaul Gold increased by 8.51 per cent to close at 51k per share.
On the other hand, Cutix dominated the laggards' chart in percentage terms with 9.91 per cent to close at N5 per share.
Juli trailed with 9.90 per cent to close at 91k, while Sovereign Trust Insurance shed 7.14 per cent to close at 26k per share.
Veritas Capital was down by 4.35 per cent to close at 22k, while Courteville Business Solution dipped 4 per cent to close at close at 24k per share.
However, the volume of shares traded closed lower as investors bought and sold 188.84 million shares valued at N3.22 billion in 3,267 deals.
This was against a total of 570.20 million shares worth N2.28 billion exchanged in 3,764 deals on Thursday.
Flour Mills Nigeria was the most active stock, exchanging 52.47 million shares valued at N1.59 billion.
Honey Well Flour followed with an account of 15.49 million shares worth N31.64 million, while Sterling Bank sold 13.68 million shares valued at N21.17 million.
Wema Bank traded 13.35 million shares worth N10.52 million, while FBN Holdings traded 10.88 million shares valued at N78.89 million. (NAN)
SON insist on international best practices, set-up committee to audit, certify education sector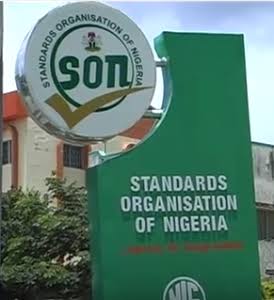 In ensuring that educational management system in the country deliver on their mandate of impacting knowledge and skills, the Standards Organization of Nigeria (SON) has inaugurated national technical committee for adoption and certification of education management standards.
At the inauguration in Abuja, Farouk Salim, Director General of SON, said one of the challenges facing Nigeria has been international standards both in products and services delivery, which is why the organisation is aligning to best international practice.
"One of SON mandate is to support all businesses in determining quality of products/services using ; standardization, certifications and quality assurance. As such our decision to adopt this international standard on educational organizations management system ISO 21001:2018 is apt at this time when we have opened our borders to all forms of trade with other African countries.
"It is important that we promote and sustain our learning institutions by ensuring that the services that are provided in our schools meet the needs of learners, promote equal opportunities for all students and earn the confidence and approval of learners' sponsors in order to contribute their quota to national growth and development," he said.
Salim, represented by Engr. Timothy Abner, Director Training services at the SON added that although government is doing a lot to upgrade the standard of products and the education sector, he however also noted there should be additional effort of adopting and establishing this international best practice will assist Nigeria to always deliver globally recognized services and products in different sectors of the economy.
The Committee is to draw up requirements for bodies providing audit and certification of educational organizations management systems.
Senate summons CBN Governor over naira fall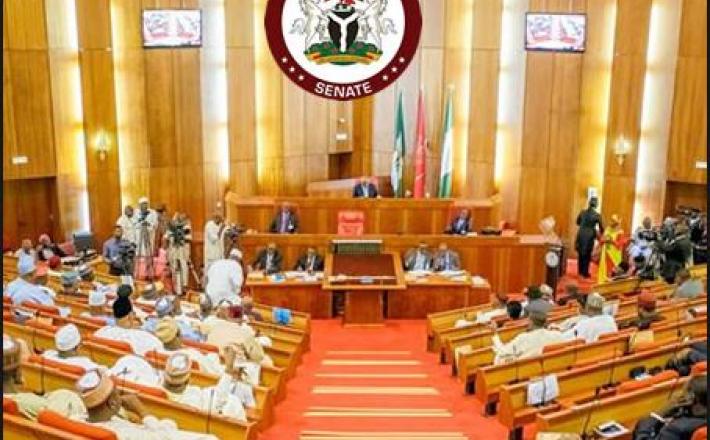 …proceeds on annual recess till Sept. 20 
The Senate, on Wednesday, resolved to summon the Governor of the Central Bank of Nigeria, Mr. Godwin Emefiele, to educate and inform senators in a closed session on the reasons for the rapid depreciation of the value of the naira.
It also mandated the Senate Committee on Banking, Insurance and Other Financial Institutions to assess the impact of CBN intervention funds meant to support critical sectors of the economy.
The resolutions were reached by lawmakers after the upper chamber considered a motion sponsored by Senator Olubunmi Adetunmbi (APC – Ekiti North).
The motion was entitled, "State of CBN Intervention Funds and Free Fall Of Naira."
Coming under Order 41 and 51 of the Senate Standing Order, as amended, Adetunmbi bemoaned Nigeria's economic reality amid an urgent call for "extraordinary measures".
He noted that the CBN through its numerous multi-sectoral intervention funds, provided special funds to support critical sectors of the economy.
He explained that in view of such interventions, it had become necessary to assess the state of implementation and effectiveness of the funds deployed for the purpose.
The lawmaker, recalled that the CBN in 2021, placed an indefinite halt on forex bidding by Bureau de Change operators (BDCS) and importers over allegations of abuse and mismanagement.
He observed that the halt by the CBN resulted in a spike of the exchange rate.
According to Adetunmbi, "the two instruments of Personal Travel Allowance (PTA) and Business Travel Allowance (BTA) could only serve less than 20% of the total forex demand by travelers and businesses."
He expressed worry that the import and export window meant to serve the forex needs of business giants, "has become a rare opportunity that only a privileged few can access."
"These and a number of others have contributed to the excessive scarcity of forex in Nigeria today", he added.
He noted that as at the 26th of July 2022 (yesterday), the exchange rate in the autonomous segment (BDCS) of the foreign exchange market is N670 to 1 United States Dollar and projected to end at N1000 by end of the year based on the current rate of depreciation.
He, therefore, advised the Central Bank to take new measures to curb forex scarcity and address the sliding rate of Naira exchange.
In his contribution, Senator Sani Musa (APC – Niger East), faulted the Central Bank's decision to halt foreign exchange biddings, thereby cutting off the parallel market – Bureau de change operators.
According to him, the attempt by the CBN to control the value of the naira with the continuous exclusion of BDCs would only lead to its further depreciation.
He, therefore, advised the apex bank to rather ensure the regulation and monitoring of the parallel market.
"What CBN used to do was to give out $10,000 (USD) to each of these BDCs with a clear directive for it not to be sold above N470 as against the $419 exchange rate. It worked.
"But today, nobody is determining where the rate is going and I can assure you we can't have that solution because we are only importing", he said.
On his part, Senator representing Katsina North District, Senator Ahmad Babba-Kaita, said one way to improve the value of the naira was to encourage foreign investments to attract inflow of other currencies into Nigeria.
"The only way we can access the dollar will be determined by other economies and not ours", he noted.
He, however, attributed the lack of foreign investments into Nigeria on the poor security situation caused by banditry, terrorism and other criminal activities.
The Senate, in its resolutions, called on the CBN to urgently intervene to stop the rapid decline in the value of the Naira vis-à-vis the Dollar and other international currencies.
It also mandated the Senate Committee on Banking, Insurance and Other Financial Institutions to conduct an assessment of CBN intervention funds and the declining value of Naira to come up with sustainable solutions.
The Senate, at the end of Wednesday's proceedings, adjourned plenary till September 20th, 2022, for its annual recess.
Buhari seeks Senate's nod on four re-appointed nominees as Directors of CBN board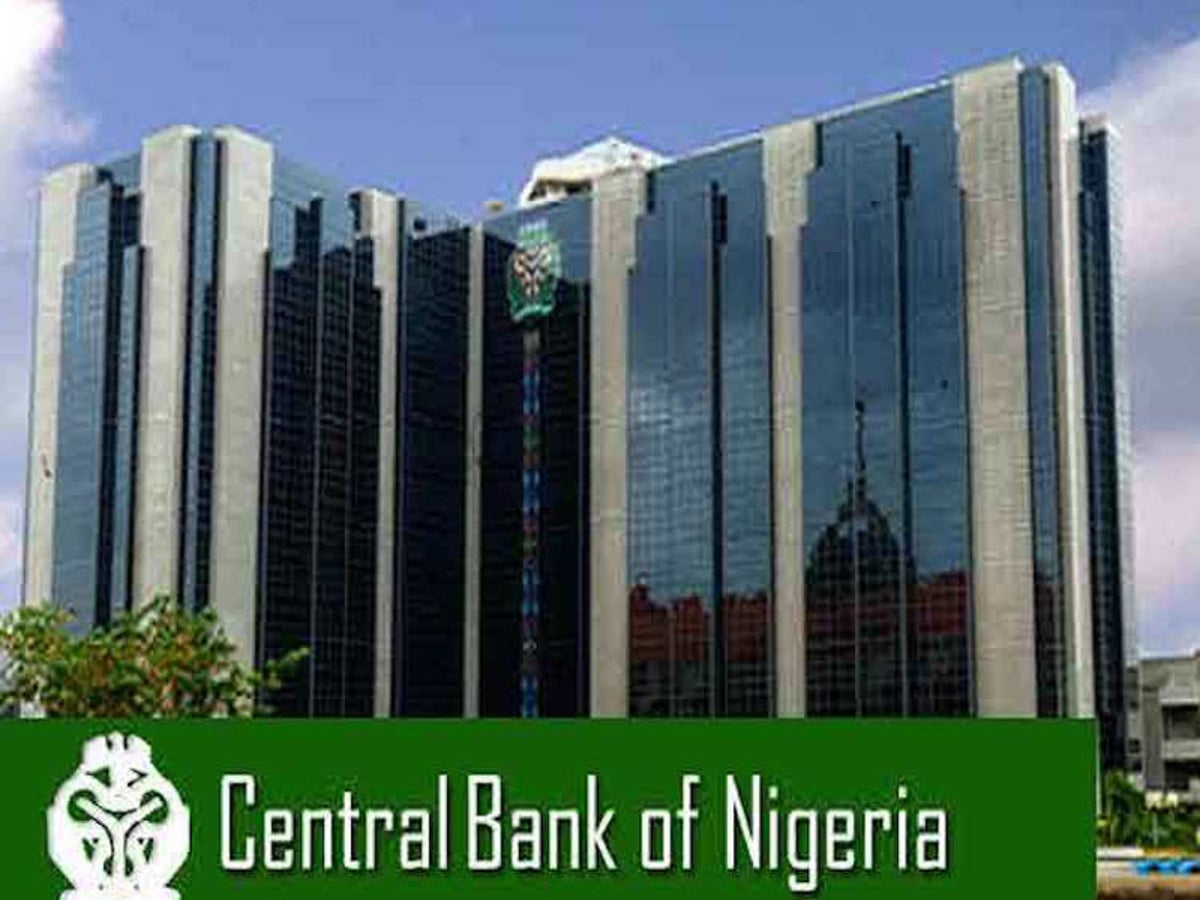 The Senate, on Tuesday, received a request from President Muhammadu Buhari, to confirm the re-appointment of four nominees as Non-Executive Directors of the Board of the Central Bank of Nigeria.
The request was contained in a latter dated 21st July, 2022, and read at the start of plenary by the Senate President, Ahmad Lawan.
The President, in the letter, explained that the request to confirm the nominees was made in accordance with Section 10(3)(a) of the Central Bank of Nigeria (Establishment) Act 2007.
The nominees for confirmation include: Prof. Mike Idiahi Obadan (South South), Prof. Justitia Odinakachukwu Nnabuko (South East), Prof. Ummu Ahmed Jalingo (North East), and Mr. Adeola Adetunji (South West).