25,000 Nigerian entrepreneurs paid N50,000 federal grants — SMEDAN
The federal government says it has paid 25,000 entrepreneurs N50,000 grant each as part of its conditional cash transfer programme for micro enterprises.
Dikko Radda, the Director-General of the Small- and Medium-Scale Enterprises (SMEDAN), said this Monday at the inauguration of the National Business Skills Development Initiative in Sokoto.
He said the federal government had commenced the training of 5,365 youth entrepreneurs across the country.
He said 145 entrepreneurs were selected in each of the 36 states and the FCT for the programme which is focused on harnessing Micro, Small and Medium Enterprises (MSMEs) towards entrepreneurial revolution in industry, agriculture and commerce.
He said the programme was designed as a practical way to support MSMEs with entrepreneurial and vocational skills.
"The programme was designed to ensure that more professional services will be provided by local and well-trained young artisans, leading to reduction in job losses and immigrants from neighbouring countries.
READ ALSO: Angry mob kills Nigerian soldier
"It seeks to drastically pursue reduction in dependence and poverty, as most of our youths still rely on stipends from parents," Mr Radda said.
According to him, SMEDAN is determined to address the challenges confronting MSMEs in a holistic manner.
"This is why the agency implemented the "One Local Government One Product (OLOP) in 109 senatorial districts across the nation.
"This is based on successful implementation of OLOP programme in Katsina, Kaduna, FCT, Osun and Anambra states, with the right intervention on workshop, equipment support, access to working capital and capacity building.
"The Agency also implemented the Conditional Cash Transfer for micro enterprises which are assisted to register with relevant authorities, and opened bank accounts where at present, 25,000 entrepreneurs obtained N50,000 grants each," he added.
READ ALSO: FG launches cash grants for rural women in Borno, Yobe
He said the federal government facilitated establishment of Business Development Service Providers (BDSPs) that provides standard services to MSMEs, noting that about 150 prospective BSDPs are awaiting practicing licences.
TEXEM
Mr Radda said MSMEs Digital Academy, along with many other initiatives, were provided by the present administration to enhance peoples' productive livings.
READ ALSO: Taraba APC accuses Governor Ishaku of arming thugs
"Most recent national MSMEs survey of 2007 indicated that there are about 41.6 million MSMEs, employing 59.6 million labour force, contributing to 49.78 per cent and 7.64 per cent to nominal Gross Domestic Products (GDP) and exports respectively," he said. (NAN)
ECOWAS Trade Promotion Organisation re-elects Dr. Ezra, as president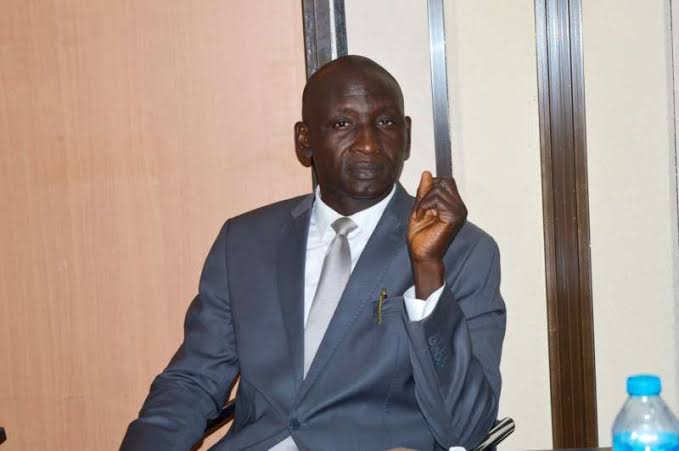 Dr. Ezra Yakusak, the Executive Director/CEO of Nigerian Export Promotion Council (NEPC), has been reelected as the President of ECOWAS Trade Promotion Organisations (TPOs) Network in Accra Ghana.
Dr. Yakusat, will serve another One-year tenure and will lead 15 other member ECOWAS countries in driving trade within the sub-region.
His re-election is also in line with Article 11 of the ECOWAS TPO Network. The ECOWAS Trade Promotion Organization is a network of all Trade Promotion Organizations in West Africa established by the decisions of Council of Ministers at the Ordinary Session.
Nigeria became the pioneer president in April 2021. Dr. Yakusat, became the president following the expiration of the tenure of Mr. Awolowo as ED/ CEO of NEPC.
A statement by the council said the re-election of Dr. Ezra was at the end of 2nd Annual General Meeting of the Network held at Alisa hotel, Accra, Ghana from 19th – 20th May, 2022.
He was re-elected along with the vice president, Mr. Ben Guy Mbangue from Cote' D'ivoire.
The duo constitute the Executive Bureau of the Network and the tenure expires after one year. All members present unanimously re-elected the President and Vice President respectively.
World Bank projects Nigeria's Diaspora remittances to increase in 2022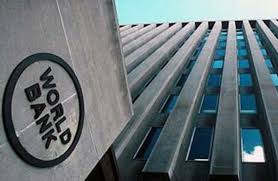 World Bank has projected Nigeria's Diaspora remittance inflow to increase to $29bn in 2022 because of higher food prices and the continued adoption of official bank channels.
The bank said, migrants from the country are likely to send more money home to help with the hike in the prices of staples.
A report titled, 'Migration and Development Brief (May 2022): A War in a Pandemic: Implications of the Ukraine crisis and COVID-19 on the global governance of migration and remittance flows,' the bank stated that remittance flows to low and middle-income countries are expected to increase by 4.2 per cent to $630bn in 2022.
It said: "With risks weighted to the downside, there are several factors that support a view for continued—though more moderate—7.1 per cent gain inflows to Sub-Saharan Africa in 2022.
"Momentum for the use of official channels in Nigeria should sustain an uptrend in the year, within flows reaching $21bn.
"Though economic activity is likely to ease in the United States and Europe, fundamentals remain positive for continued gains in remittance flows to the remainder of Africa, as the influence of 'altruistic' motivations that were demonstrated in Africa and South Asia during the peak pandemic years will likely carry over to the period of sharp increases in staple food prices."
The global bank further said remittance inflow to Sub-Saharan Africa was $49bn in 2021, with Nigerian contributing $19.2bn to the total inflow, adding that the use of informal channels to transfer money to the region caused a 28 per cent reduction in inflows in 2020.
"In 2022, remittance inflows are projected to grow by 7.1 per cent driven by continued shift to the use of official channels in Nigeria and higher food prices – migrants will likely send more money to home countries that are now suffering extraordinary increases in prices of staples," the bank said.
The World Bank stated that the Naira-4-Dollar policy, which was an attempt to return remittance to formal channels, of the Central Bank of Nigeria helped boost inflows by 11.2 per cent in 2021, adding that the stabilisation of the naira against the dollar within a range of 410-415 per dollar over the last year also contributed to the pickup in recorded inflows.
It noted that the increased stability of the Naira and increased use of the e-Naira would help boost the nation's chances of achieving $21bn in remittance for 2022.
Double trouble for Ahmed Idris: arrested by EFCC, suspended by Minister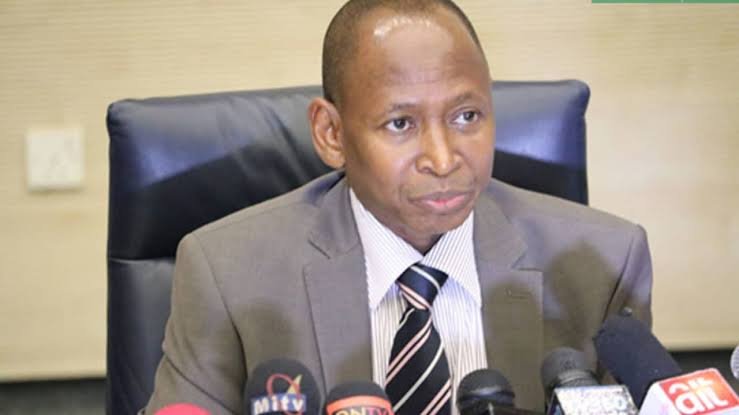 The Accountant General of the Federation, Ahmed Idris has been directed to proceed on indefinite suspension over alleged laundering of N80 billion.
Idris, was suspended on Wednesday by Zainab Ahmed, the Minister of Finance, Budget and National Planning.
In a letter dated May 18, 2022, the minister said the suspension "without pay" was to allow for "proper and unhindered investigation" in line with public service rules.
Ahmed Idris, was on Monday arrested by the Economic and Financial Crime Commission (EFCC). over alleged diversion and laundering of N80 billion.
Wilson Uwajaren, Head of Media and Public Information of the EFCC, stated that verified intelligence reports showed that Idris raked off the funds through bogus consultancies and other illegal activities using proxies, family members and close associates.
Uwujaren added that the funds were laundered through real estate investments in Kano and in Abuja.
According to EFCC, Idris was arrested after he failed to honour invitations by the Commission to respond to issues connected to the fraudulent acts.