Court orders forfeiture of internet fraudsters' three duplexes, 200 million, luxury cars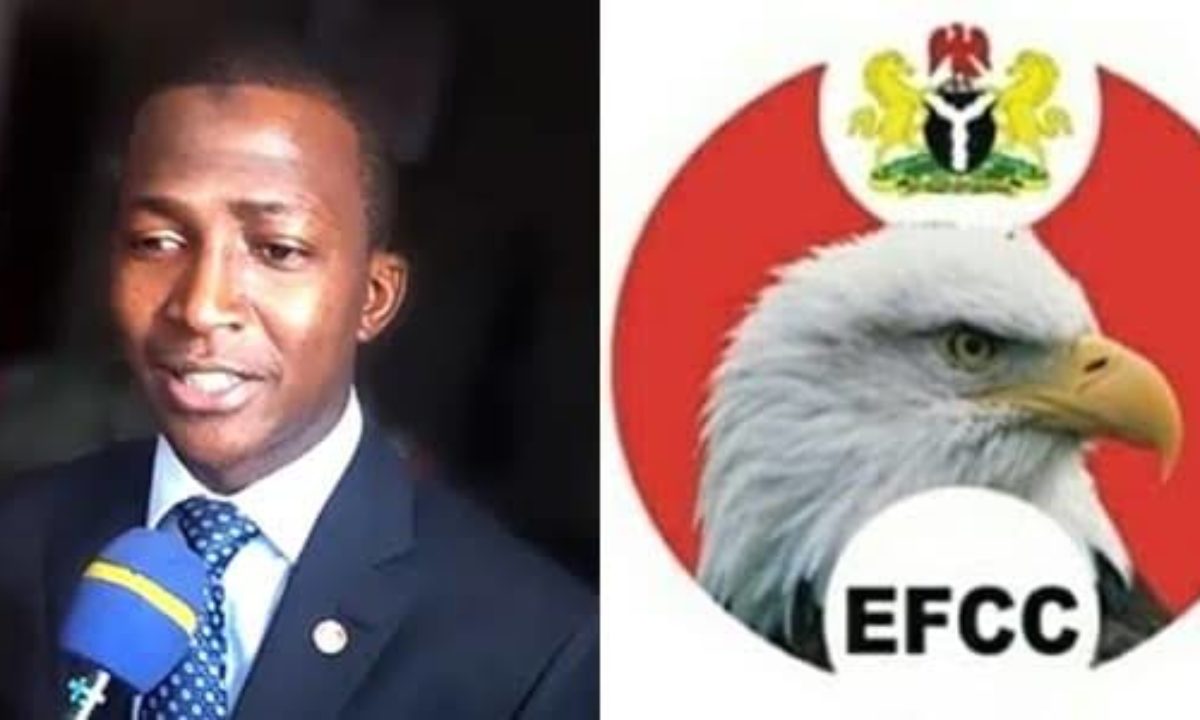 The Lagos State High Court in Ikeja has ordered the permanent forfeiture of choice assets retrieved from two convicted internet scammers to the federal government.
A statement issued by the Economic and Financial Crimes Commission (EFCC) said the trial judge, Oluwatoyin Taiwo, issued the order of forfeiture in her judgement convicting -Tobilola Bakare and Alimi Sikiru – of fraud on Monday.
EFCC's spokesperson, Wilson Uwujaren, who signed the statement, said both men pleaded guilty to five counts of fraud,
Listed as part of the forfeited assets are the sums of N196.7 million and N7million totalling about N203.7 million in bank accounts.
They also include: two vehicles – a Mercedes Benz E500 and a Toyota Hilux 2020 – both of which are said to be valued at N30million.
The rest of the forfeited assets are three houses located in the upscale axis of Lekki, Lagos State.
One of the houses is a five-bedroom duplex situated at Ibrahim Eleto Street, Osopa London, Lekki, Lagos.
Another is a four-bedroom semi-detached duplex situated at Ologolo, Jakande, Lekki, Lagos.
The third house is another four-bedroom semi-detached duplex in Southern View Estate, Mayor Court, Chevron Alternative Road, Lekki, Lagos.
EFCC which successfully prosecuted the defendants said the three duplexes are valued at 230 Million.
The defendants "confessed to involvement in cybercrime," the statement said in part.
It added that while Mr Bakare, 27, an indigene of Ijebu-Ode, Ogun State, confessed to involvement in Business Email Compromise (BEC) between 2009 and 2020, hacking into different companies' email accounts outside.
TEXEM
EFCC said he hacked into the accounts of KLM, Turkish Airlines and British Airways.
The second defendant, in his statement to the commission , was said to have admitted that the majority of the funds found in his account were from the first defendant.
"The fraudsters gave up the assets as they could not give satisfactory explanation of the funds and properties linked to them," the statement added.
They were subsequently arraigned before Mrs Taiwo of the Lagos State High Court, Ikeja on amended five counts of conspiracy and retaining stolen property, offences said to be contrary to Sections 411 and 328 of the Criminal Law of Lagos State.
The defendants pleaded guilty to the charges.
Delivering judgment, Mrs Taiwo noted that the action of the defendants was "responsible for giving Nigeria a bad image globally, whereby the average Nigerian is looked upon as being untrustworthy and fraudulent."
She convicted and sentenced Mr Bakare to three years imprisonment on counts 1, 2, 3, 4 and 5, with the option of fine of N3m (Three Million Naira).
She also convicted and sentenced Mr Sikiru to three years imprisonment on counts 1 and 5 with an option of fine of N1 million (One Million Naira).
Alleged Assault: CCT Chairman, Danladi Umar Fails In Bid To Stop Senate Probe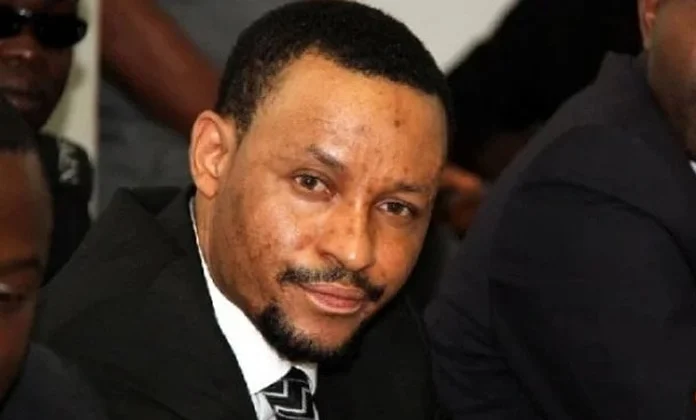 A Federal High Court in Abuja says the Nigerian Senate has the power to investigate Chairman of the Code of Conduct Tribunal, Danladi Umar over the case of an alleged assault on a security guard at a shopping mall in Abuja.
Delivering Judgement on Tuesday, Justice Inyang Ekwo, said the CCT boss failed to display high moral public standards by his conduct and with the Code of Conduct Bureau being a product of an Act ratified by the National Assembly, it, therefore, has powers to investigate his conduct.
The court subsequently dismissed the suit by Mr Umar seeking to stop his investigation by the Senate Committee Ethics, Privileges and Public Petitions, for lacking in merit.
The CCT Chairman had challenged among other things, the powers of the Senate to investigate him in an alleged assault perpetrated against a security guard at Banex Plaza in Abuja.
He is also asking the court for an order of perpetual injunction restraining the Senate, its members, and agents from conducting or continuing to conduct investigations into the allegations of assault leveled against him via a petition submitted to the Senate.
Specifically, the plaintiff wants the court to determine whether the alleged case of assault which took place at Banex plaza in Abuja on March 29, 2021, formed part of the matters the Senate is constitutionally empowered to investigate, as it's not subject to the provision of section 88 and 89 of the 1999 constitution.
The victim, Clement Sargwak, had alleged that he was assaulted by the CCT Chairman and a policeman attached to him in March 2021 at the popular Banex plaza Abuja where he worked as a security guard.
According to Sargwak, the CCT boss assaulted him while undergoing his lawful activities after he informed him that his car was wrongly parked.
The victim, therefore, asked the Senate to ensure justice is done over his case.
Court dissolves marriage over sexual denial by wife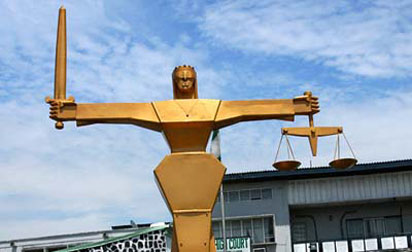 An Igando Customary Court on Tuesday dissolved the union between Mr Taofeek Muritala and Mrs Jelilat Muritala on grounds of frequent fighting and lack of love.
The petitioner, Mr Muritala, a resident of No.11, Muritala Taofeek St.,  White Sand area of Isheri in Lagos State, had approached the court on Dec. 2, 2021 seeking  the dissolution of his 10-year-old marriage to his wife.
He alleged  that  his wife was very troublesome, being too heady and not taking care of their children.
"Our problem started in 2002 when I was a motorcycle operator and my wife just delivered a baby.
Then, I used to give her N100 as daily allowance, but for some time I could not meet up because I had to also deliver money to the owner of the motorcycle I was riding.
" One day, she calculated all the money I owed her  which  she said amounted to N900.  On that day,  she held on to my shirt, fought me and insisted that I must give her the money or  else that  I would not leave the house.
"It was the neighbours that had to intervene and in the process, she tore my cloths.
"She would always leave the house and only to return later  whenever she felt like.
Also,  she dislikes my mother, alleging that my mother used to complain that the pieces of  meat she put in the pot of soup were always  too big among other flimsy reasons.
"Each time my mother was  visiting us,  my wife would fight her. Because of the incessant quarrels between them,  I had to advise my mother not to visit again.
" Also,  I'm  the one who is always taking  our children to school.  She does not have the time to take care of them; she does only what pleases her, she's such a hooligan.
"Anytime there was a fight between us, she would not  hesitate to draw out a knife or break bottles," he said.
The petitioner also told the court that his wife would  not take to corrections and was fond of  disrespecting  his family, hence, there is  no more love between them.
He then urged the court to grant him a divorce from his wife.
The respondent, Mrs  Jelilat  Muritala, a caterer and a resident of the same address as her husband, countered all that her husband said, but told the court that they used to  quarrel  because of sex.
"Our fight is simply because of sex, he demands sex everyday and I'm tired of it.
Also, it is not true that I don't take care of the children, I always do. He only takes them to school since he operates a motorcycle.
"I do not also fight my mother-in-law, but there is nothing I do that pleases her. She complains about everything I do, but I have a cordial relationship with other  members of my husband's  family.
"He said that  I used charm on him; that  is also a lie. When he was very sick, I took him to a  church where he was given blessed water which cured his illness, so how does that translate to charm?
"Although,  he claimed that it was not the water that healed him that it was the charcoal he took," she said.
The respondent told the court that truly there was no more  love between them since her husband had married a second wife.
She added that she had moved on with her life.
The  President of the court, Mr Koledoye Adeniyi, in his judgment said that after listening to both  sides, the respondent was not submissive enough and to make matters worse, they  dragged their  children into their rift.
He said that it was wrong for the wife to have denied her husband sex even though he was demanding it daily, adding that it was part of what contributed to the failure of the marriage.
According to the  president, the woman's  act of denying her husband sex was what pushed him into marrying another woman to satisfy his sexual urge.
"In this view,  the marriage has broken down irretrievably and therefore the dissolution of their marriage succeeds ," he said.
He ordered the petitioner to give the respondent the sum of N200,000 as severance allowance and to also pay the sum of N150,000 to assist the respondent to secure an accommodation where should would relocate to.
He also ordered the petitioner to take good care of the younger children in his care and be responsible for the education of the grown up children.
He said that any violation of the judgment would  be regarded as contempt  of the court and  would attract six months' imprisonment without an option of fine.
(NAN)
5 car dealers docked for allegedly violating EFCC regulations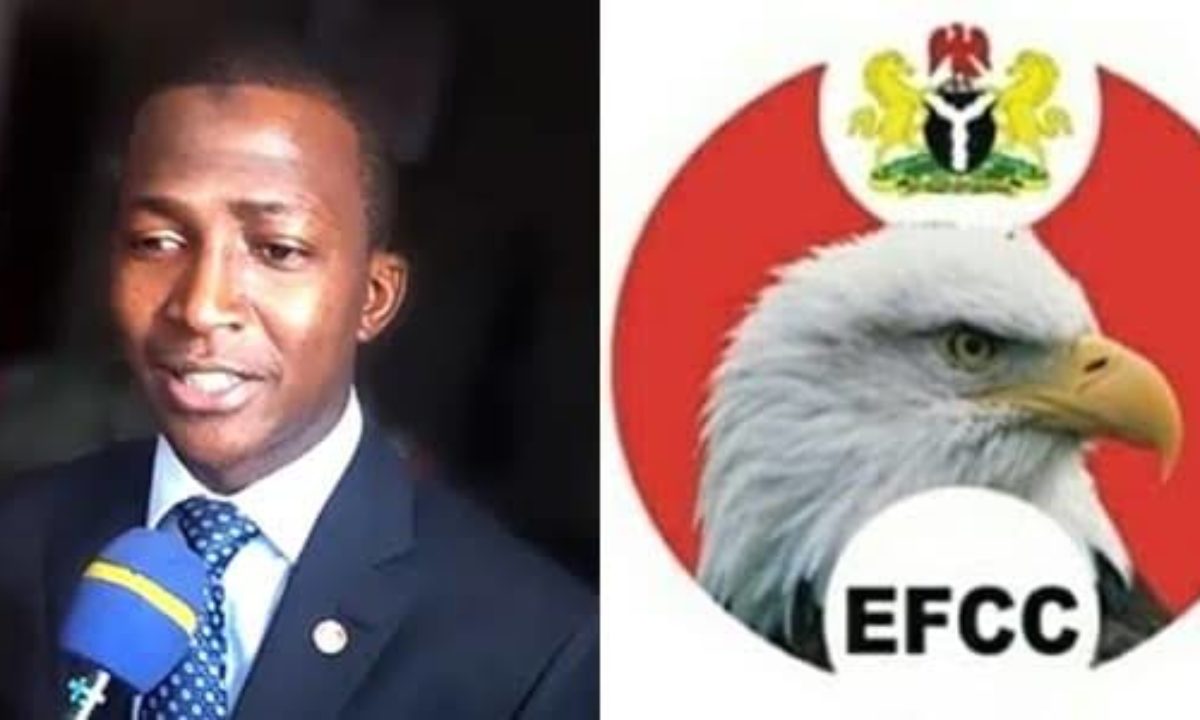 A Federal High Court sitting in Sokoto has adjourned hearing in the case of five car dealers standing trial for allegedly violating Economic and Financial Crimes Commission (EFCC) regulations.
The defendants are: Shehu Ahmad, Shehu Mariga, Aliyu Dauda, Tukur Shehu and Umaru Yabo.
The defendants were arraigned along with their companies, Ijabah Motors, Jangwarzo General Motors, KGN Gumbi Motors, Daraja Motors 2 and Gamji Motors.
They were accused of allegedly failing to submit declaration of activities, in line with extant regulations on customer identification and rendition of returns on transactions to the Special Control Unit against Money Laundering (SCUML).
The defendants had pleaded guilty when case was first mentioned on March 17.
The parties were, however, asked to prove and defend their case, in the interest of justice.
At Thursday's sitting, the Prosecution Counsel, Mr Sa'ad Hannafi, led a witness, Ahmad Bello, an EFCC official who testified on non-compliance by the defendants and tendered exhibits, which were admitted by the court.
The trial judge, Justice James Omotosho, adjourned the case till May 11 for prosecution and defence counsel to adopt their written addresses.
Omotosho ordered the defendants to continue with the bail earlier admitted by the court.
NAN