REWARD FOR SERVICE: RTA Foundation Honours Retired Police Officer In Abuja  
As a way of rewarding hard work and diligence in the discharge of official dities, The Ramatu Tijjani Aliyu (RTA) Foundation based in the Federal Capital Territory has honoured a retired Assistant Superintendent of Police, Mr. Emakoji Agenyi Jacob, for his dedication and exemplary manner in the discharge of his duties while in active service to the nation as a police officer.
During the award ceremony, Dr. Ramatu Tijjani Aliyu, who is the founder of the Non Government of the Organisation, announced a donation of a tricycle (Keke), employment opportunity to his first daughter with National Diploma and a scholarship to his son in JSS 3 up to his graduation at the  university of his choice.
In a statement by the Head Media Committee RTA Foundation Mr Seyi Adesina, Dr. Aliyu, who described the retired officer as a man of indisputable honesty and integrity, also noted that the honour was to highlights the positive and enduring legacies being engineered by the Nigerian police and indeed one that raises the banner for officers to be rest assured that commitment to service, nation and good character are  virtues to embrace.
According to Aliyu, "in the discharge of his duties, he exhibited very rare and high degree of humility and compassion as a police officer. Always calm, friendly and very respectful. He approaches everyone with the  dignity you deserve as a human being and speaks to you in a calm voice with some stealth that exposes the discipline and training he had garnered over the years but yet humane.
"He on many occasions exhibited compassion and patience as he helped inquiring motorists while being cautious and mindful of his primary mission safety of lives and property. He will never demand for tips or any form of patronage".
The founder, therefore, used the occasion to call on officers who are still in service to emulate the exemplary conduct of the retired ASP Emakoji, adding that good character pays.
In an emotional laden voice, Mr. Emakoji Agenyi Jacob, said he was overwhelmed by the honour done to him by the foundation, while praying that God will continue to lift the foundation to greater heights.
In his words: "My sincere prayers to you today and always is that as you honour me, God will honour you and your children. God will lift you and the foundation to an enviable height".
Justice Tanko Muhammad Resigns As CJN
The Chief Justice of Nigeria, Justice Tanko Muhammad, has resigned.
Reports have it that Justice Muhammad resigned on Sunday night, citing ill-health as the reason for his decision.
Information also has it that arrangements are ongoing to swear in the next most senior justice of the Supreme Court, Justice Olukayode Ariwoola, as the acting Chief Justice of Nigeria.
According to reports, a formal announcement will be made shortly.
Until his resignation, reports had it that Justice Muhammad was seriously ill.
Last week, 14 justices of the Supreme Court had written him a letter to lament the decrepit state of affairs in the apex court.
In the leaked letter, the Justices accused the CJN of refusing to address the issues despite drawing his attention to them.
They complained of a lack of residential accommodation and vehicles at the court.
The justices further accused the CJN of gallivanting with his "spouse, children and personal staff," while not allowing them to travel with an assistant on foreign trips.
The justices decried the lack of legal research assistants, despite the magnitude of cases being adjudicated.
On erratic electricity supply, the justices said they have been confined to work between the "hours of 8 a.m and 4 p.m daily, for lack of diesel," after they were notified of the development by the Supreme Court's Chief Registrar, Hajo Bello.
2022 Ekiti Guber Poll: Biodun Abayomi Oyebanji is now the Governor Elect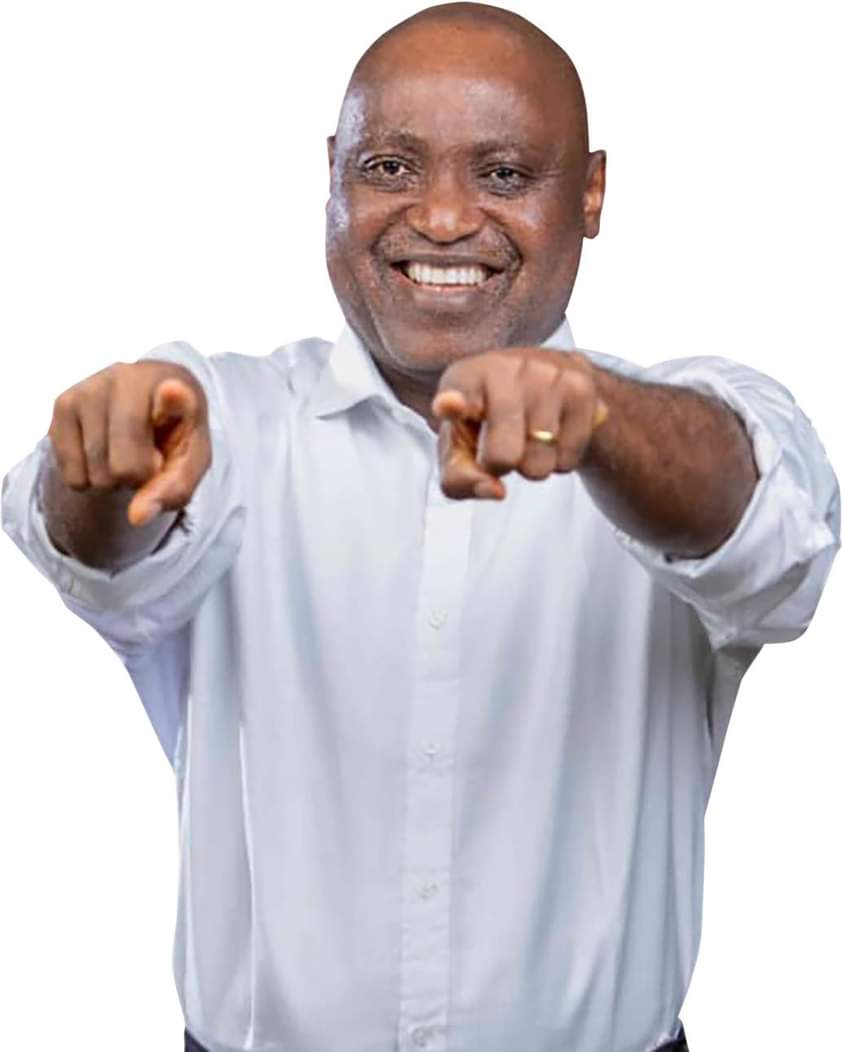 Breaking: APC Governorship candidate Biodun Abayomi Oyebanji has emerged the winner of Ekiti Guber Poll with 187,057
Breaking: Tinubu pays surprise visit to Osinbajo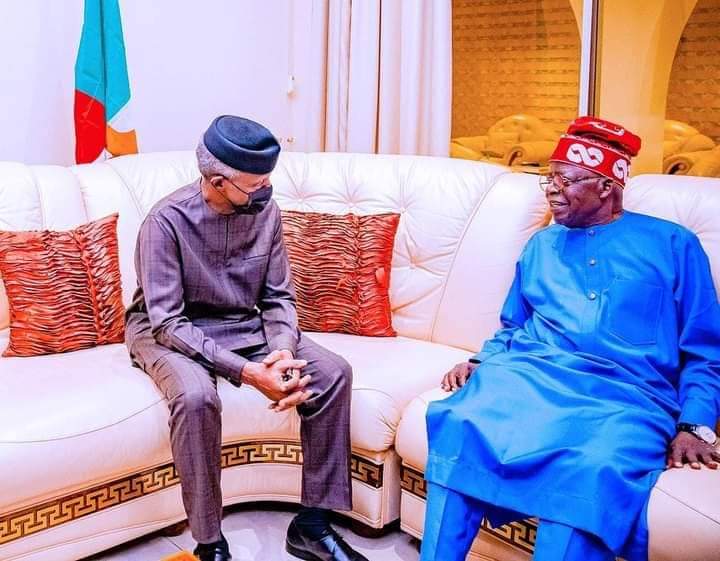 Presidential candidate of All Progressives Congress APC, Ahmed Bola Tinubu, has paid a surprise visit to one of the aspirants in the just concluded presidential primary ,Vice President Yemi Osinbajo at his Abuja residence on Thursday night.
A source in the presidency said Tinubu had earlier visited the President at his residence in the Presidential Villa and afterward decided to make a surprise call on Osinbajo alongside Lagos State Governor Sanwo-Olu.
According to the source, Osinbajo was in a meeting with Senator Kabiru Gaya, former Defense Minister Rtd Major General Dan Ali, and other associates.
Vice President Yemi Osinbajo came third with 235 votes in the just concluded presidential primary in Abuja.