WASTE MANAGEMENT: FCTA Spends N8 Billion Annually- Dr. Ramatu Aliyu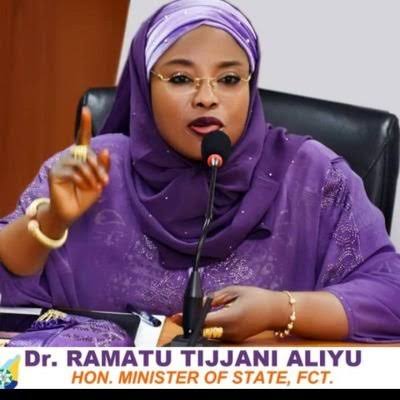 The Nigeria Federal Capital Territory Administration FCTA has revealed that the administration spends about N8 billion annually to manage waste in the Federal Capital City (FCC) and other satellite towns across the territory.
FCT Minister of state Dr. Ramatu Tijjani Aliyu, made this known at the maiden edition of the Annual General Meeting/Induction of Waste Management Association of Nigeria (WAMASON), FCT Council,
In a statement by the Special Assistant to the Minister on media Austine Elemue, Specifically, Dr. Aliyu said the Abuja Environmental Protection Board (AEPB) spends an average of N6 billion annually, while the Satellite Towns Development Department (STDD) spends N2 billion annually bringing the total sum of N8 billion to pay over 64 cleaning contractors engaged in the management of waste within the nation's capital.
Speaking on the theme: "Waste Management in a Circular Economy: Financing, Stakeholders Engagement and Enforcement", the minister advocated for the transition to circular economy model for sustainable growth and development in Nigeria.
Represented by the Director, Environmental Services, Satellite Towns Development Department ( STDD) Mr. Olusegun Olusa, the minister also called on communities to adopt sustainable waste management practices, which include sorting at source, composting of organic waste for horti-cultural/agricultural purposes amongst others.
She noted that in circular economy, virtually nothing is discarded, stressing that products and materials are kept in circulation for as long as possible by designing them to be more durable, reusable, repairable and recyclable.
in her words, "It is clear that waste management is a cross-cutting environmental issue, impacting many aspects of our society and the economy. It has strong linkages to a range of other global challenges such as health, food and resource security, sustainable consumption and production, climate change and poverty reduction,"
Dr. Ramatu Aliyu added that the FCT Administration has been working assiduously in ensuring that new opportunities for sustainable growth are provided through increased budgetary provisions in waste management related services.
"Presently, we have a total number of 64 waste management contractors in the FCC and Satellite Towns. This has provided employment opportunities and improved environmental sanitation through resource recovery/sorting and collection of recyclables for the informal waste pickers, as well as providing platform for generation of empirical data for proper planning and projection of waste amount in the FCT".
She therefore called for synergy and understanding between the government and the private sector in ensuring effective and profitable waste management, just as she pledged the administration's commitment in providing the necessary legal framework that guarantees return on investment for service delivery.
In her presentation of 2016 to 2021 FCT Council report, the Councillor, Waste Management Association of Nigeria, Mrs. Kitan Oluwagbuyi, noted that despite the numerous challenges facing waste managers in the city, the association has collaborated with tertiary institutions across the country to organise workshop and mentorship on opportunities in waste management and sustainable development.
She also stated that in 2020 the association has set up recycling centres in 20 schools across the Federal Capital Territory, and 5 collection hub centres in collaboration with a member recycler-chanjadatti under a UNDP assisted fund.
Airline operators to ground activities over high price of JetA1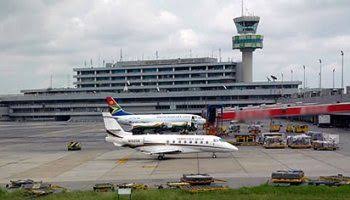 The Airline Operators of Nigeria, AON, has said it would on Monday suspend operations nationwide.
AON cited increase in price of aviation fuel (JetA1) which cost N700 per litre as reasons to suspend operations Nationwide.
This was contained in a letter by AON President, Abdulmunaf Yunusa Sarina, and sent to the Minister of Aviation, Senator Hadi Sirika.
The AON President lamented that the increase in price of JetA1 has shut up the country's cost of operations to over 95 percent, thereby, causing hardship on passengers.
The letter read in part: "It is with a great sense of responsibility and patriotism that the Airline Operators of Nigeria (AON) have carried on deploying and subsidizing their services to our highly esteemed Nigerian flying public in the last four months despite the steady and astronomical hike in the price of JetA1 and other operating costs.
"Overtime, aviation fuel price (JetA1) has risen from N190 per litre to N700 currently. No airline in the world can absorb this kind of sudden shock from such an astronomical rise over a short period.
"While aviation fuel worldwide is said to cost about 40% of an airline's operating cost globally, the present hike has shut up Nigeria's operating cost to about 95%.
"In the face of this, airlines have engaged the Federal Government, the National Assembly, NNPC and Oil Marketers with the view to bringing the cost of JetA1 down which has currently made the unit cost per seat for a one hour flight in Nigeria today to an average of N120,000.
"The latter cannot be fully passed to passengers who are already experiencing a lot of difficulties.
"To this end therefore, the Airline Operators of Nigeria (AON) hereby wishes to regrettably inform the general public that member airlines will discontinue operations nationwide with effect from Monday, May 9, 2022 until further notice."
Buhari Appoints Jaji Olola new CG for Federal Fire Service
President Muhammadu Buhari has approved the appointment of Jaji Olola-Abdulganiyu as the Controller-General of the Federal Fire Service, FFS.
A statement on Tuesday in Abuja by the Secretary of the Board Ministry of Interior, Aisha Rufai, said the appointment is with effect from Friday, April 22, 2022.
Until his appointment, Mr Abdulganiyu was the Deputy Comptroller General in charge of Administration and Supplies in the Federal Fire Service.
He commenced his career at the Federal Ministry of Works and Housing as Higher Technical Officer in 1991.
"He held several positions in the Ministry before his redeployment to the Federal Fire Service in 1999.
"Engr. Jaji Olola Abdulganiyu MNSE, MIFire, E, COREN, was born on the 13th August 1965 to the family of Alh. Umar Olola Jaji in Ilorin, Kwara State.
He holds a Master's Degree in Mechanical Engineering obtained in 1999 and he is married with children," the statement noted.
Breaking News: Alaafin of Oyo is rumoured to have joins the ancestors at 83
There are unconfirmed rumours that Alaafin of Oyo, Lamidi Adeyemi, has passed on at the age of 83.
Alaafin Lamidi Adeyemi allegedly  passed on in the late hours of Friday, 22 April, 2022 at the Afe Babalola University Teaching Hospital, Ado Ekiti.
Alaafin of Oyo is the third from the Alowodu Ruling House.
Sources have it that  remains of the top Yoruba traditional ruler were brought to Oyo in the early hours of Saturday, 23 April, 2022 and traditional rites began.
At 83 years is the longest reigning Alaafin ever, having ruled for 52 years.
However, the Oyomesi is yet make official statement on the rumoured passage of the highly referred monarch.
Meanwhile Director of Alaafin Media and Publicity Bode Durojaiye has said the rumoured death of the monarch is unfounded.
Below is the statement
Alaafin Oyo RUMOURED DEATH UNFOUNDED
It has come to the notice of the Office of the Director of Media and Publicity to the Alaafin of Oyo about a fake report making the wave in the social media, by a disgruntled group of bloggers, about the imaginary death of His Imperial Majesty, IKu Baba Yeye, Oba (Dr.) Lamidi Olayiwola Adeyemi 111, the Alaafin of Oyo.
Members of the public are hereby urged to disregard the unfounded report , as the Paramount Ruler is hale and hearty .
Precisely on Monday and Tuesday this week, Oba Adeyemi, accompanied by some of his wives (Ayabas), children, aides and well wishers was at the Durbar Stadium ,Oyo, for physical fitness exercises as usual.
He has neither fallen sick nor rushed to the hospital for any serious ailment, hence he and his family remain agile and active .
The general public should not entertain any fear at all, as IKu Baba Yeye is healthy, physically fit and mentally stable.
Signed
'Bode Durojaiye, Alaafin's Media and Publicity Director.