COVID-19 deaths increase by 80% in Africa, driven by Delta variant — WHO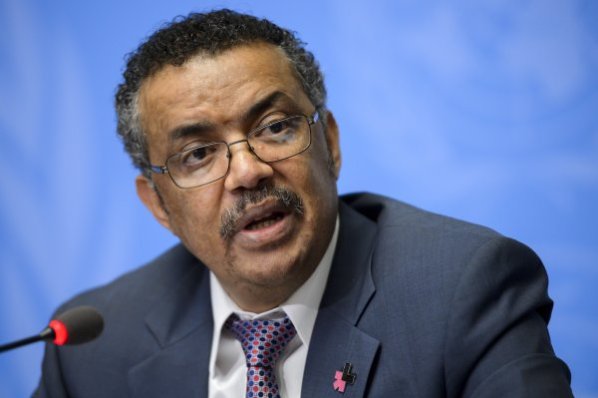 The World Health Organisation (WHO) says COVID-19 deaths have increased by 80 per cent in the past one month in Africa, mostly driven by the highly-transmissible Delta variant.
The Director-General Tedros Ghebreyesus said on Friday at his regular COVID-19 briefing that the Delta variant had been detected in at least 132 countries.
Ghebreyesus said almost four million cases worldwide were reported last week to WHO and the agency expected the total number of cases to pass 200 million in the next two weeks.
"And we know this is an underestimate.
"Infections have increased in every region of the world, with some even reaching 80 per cent more in the past month. In Africa, deaths have increased by 80 per cent over the same period,'' the official warned.
The director-general blamed the rise of cases on increased social mixing and mobility, the inconsistent use of public health and social measures, and inequitable vaccine use.
He said "hard-won gains" were in jeopardy or being lost, and health systems in many countries were increasingly overwhelmed.
"WHO has warned that the COVID-19 virus has been changing since it was first reported, and it continues to change. So far, four variants of concern have emerged, and there will be more as long as the virus continues to spread.''
In June, the WHO chief announced the setting up of a technology transfer hub for mRNA vaccines in South Africa as part of WHO's efforts to scale up production of vaccines and their distribution in Africa.
"Today, we have taken another step forward, with a letter of intent that sets out the terms of collaboration signed by the partners in the hub.
"WHO: the Medicines Patent Pool, Afrigen Biologics; the Biologicals and Vaccines Institute of Southern Africa; the South African Medical Research Council and the Africa Centres for Disease Control and Prevention," he explained.
According to him, WHO's goal remains to aid every country in vaccinating at least 10 per cent of its population by the end of September.
"At least, 40 per cent by the end of this year, and 70 per cent by the middle of next year.
"We are a long way off achieving those targets. So far, just over half of countries have fully vaccinated 10 per cent of their population, less than a quarter of countries have vaccinated 40 per cent, and only three countries have vaccinated 70 per cent."
The WHO head reminded that the global distribution of vaccines remains unjust, in spite expert warnings and appeals, and said that all regions remain at risk, "none more so, than Africa".
"On current trends, nearly 70 per cent of African countries will not reach the 10 per cent vaccination target by the end of September," he cautioned.
Ghebreyesus also announced that on response to the Delta surge, the WHO's Access to COVID-19 Tools Accelerator was inaugurating the Rapid ACT-Accelerator Delta Response, or RADAR, and issuing an urgent call for 7.7 billion U.S. dollars for tests, treatments and vaccine.
Lead WHO epidemiologist and COVID-19 technical lead, Dr Maria Van Kerkhove, explained that the Delta variant had certain mutations that allow the virus to adhere to human cells more easily and that experts were also seeing a higher viral load in individuals infected.
She called Delta "dangerous and the most transmissible SARS-CoV-2 virus to date," adding "there are some laboratory studies that suggest that there's increase replication in some of the modelled human airway systems.
In terms of severity, Kerkhove highlighted that there had6 been an increase in hospitalisations in certain countries affected by the variant, "but we haven't yet seen an increase in mortality".
According to the WHO expert, there is some data that suggest that people vaccinated can get infected and transmit the variant, the likelihood is much reduced after the second dose has been administered and reached full effectiveness.
She also clarified that Delta was not specifically targeting children as some reports had suggested, but warned that as long as the variants were circulating, they would infect anybody that was not taking proper precautions.
"Its in the virus's interests to evolve, viruses are not alive they don't have a brain to think through this, but they become more fit the more they circulate, so the virus will likely become even more transmissible because this is what viruses do, they evolve they change overtime.
"We have to do what we can to drive it down", she added, reminding that public health and social measures do work against the Delta variant, and that the vaccines do prevent disease and death."
Dr Michael Ryan, the Executive Director of WHO Health Emergencies, said that even with the virus getting "faster and fitter" the game plan does not change, but it needs to be implemented more efficiently.
"Delta is a warning that this virus is evolving, but it is also a call to action before more dangerous variants emerge," he said. (NAN)
Senate passes bills to establish Medical Centres in four states, amend Teaching Hospitals Act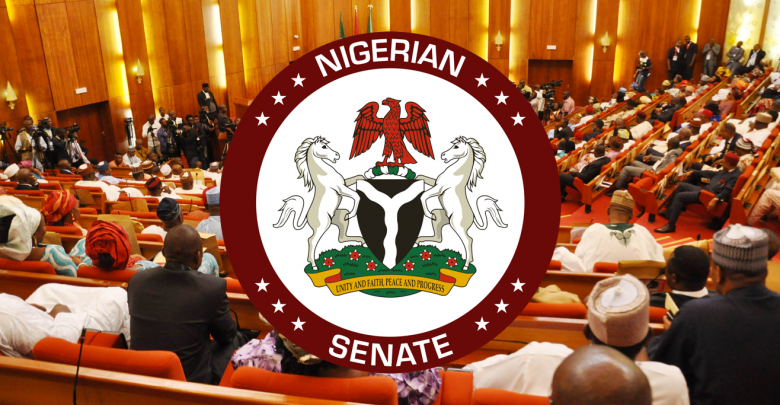 The Senate, on Tuesday, passed four bills to establish Federal Medical Centres in four states of the federation.
The medical centers will be established in Osogbo, Osun State; Onitsha, Anambra State; Gada, Sokoto State; and Ijebu-Ode, Ogun State, respectively.
The passage of the bills to establish the Medical Centres followed the consideration of four separate reports by the Committee on Health (Secondary and Tertiary).
Chairman of the Committee, Senator Yahaya Oloriegbe (APC, Kwara Central), in his presentations, said the Centres would be equipped with facilities for diagnostic treatment and rehabilitation at the tertiary levels.
According to him, they would also serve as Centres for training of health professionals and conduct advance health research.
In a related development, the Senate, on Tuesday, passed a bill to amend the Teaching Hospitals (Reconstitution of Boards, etc.) Act 2004.
Oloriegbe, in a separate presentation on a report by the Committee on Health (Secondary and Tertiary), explained that the amendment to the Teaching Hospitals Act, seeks to give full legislative recognition to the Federal University Lokoja Teaching Hospital.
"Mr. President and Distinguished Colleagues, every Institution needs to be backed by an enabling law.
"It is against this background that this bill is before the chamber.
"As at today, training facilities in the health sector are inadequate for the current population and projected population growth for Nigeria, currently out at 3 percent per annum.
"Therefore, establishing the Federal University Lokoja Teaching Hospital will address this gap among others", Oloriegbe explained.
He added that the bill seeks to amend the First Schedule to the Principal Act to include the Federal University Lokoja Teaching Hospital.
"By this amendment, it creates a legal backing for the Federal University Lokoja Teaching Hospital", he said.
The four bills to establish the Federal Medicam Centres, and the Bill to amend the Teaching Hospitals Act 2004, were all passed by the chamber during plenary, after a clause-by-clause consideration by the Committee of the Whole.
Malaria Killed Over 602,000 People In Africa Last Year – WHO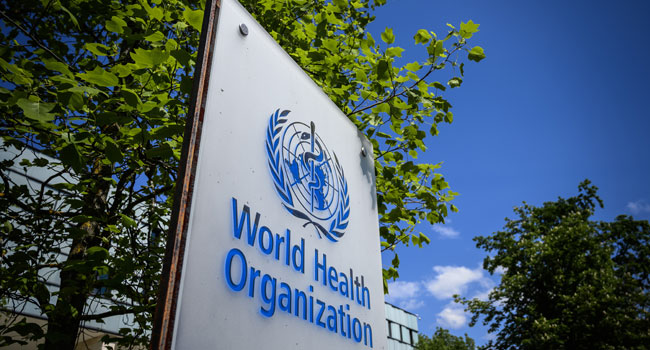 No fewer than 602,000 people died of malaria across Africa last year, an official of the World Health Organisation (WHO) has said.
Dr Matshidiso Moeti, WHO's Regional Director for (more…)
Snakebite victims flood hospitals as cost of anti-venom drug soars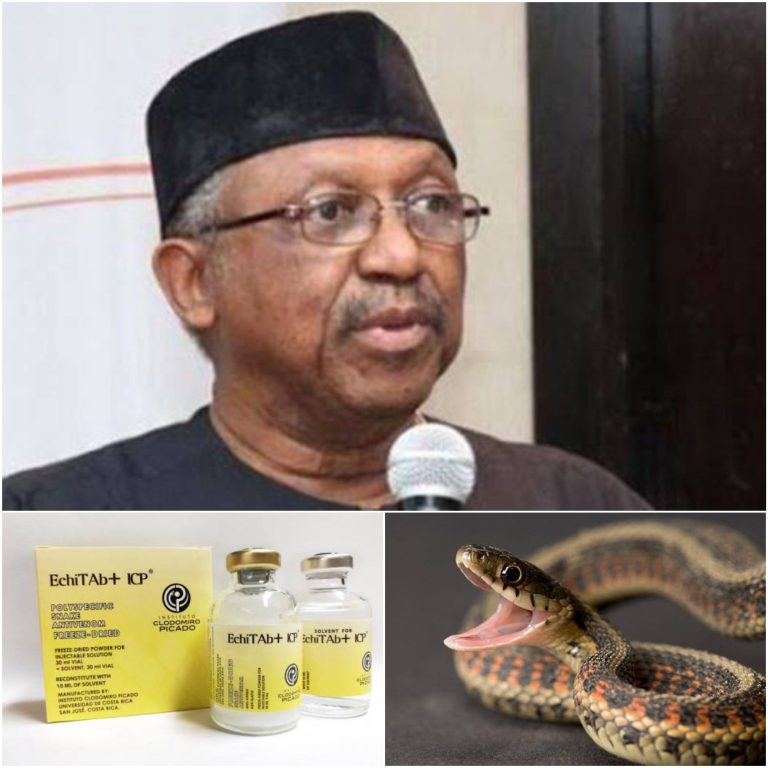 Victims of snakebites are flooding treatment centres across the country as the scorching heat forces the reptiles out of their holes into bushes, farms, roads and peoples homes in search of fresh air.
The News Agency of Nigeria (NAN) reports that states worst hit include Gombe, Plateau, Borno, Benue, Taraba, Nasarawa and Bauchi, with herders, farmers and rural dwellers mostly the victims.
Our correspondents, who visited some snake treatment centres, found that most of the patients were on the floor with medics complaining that facilities were being overstretched.
The situation of the victims appeared worsened by the sharp rise in the cost of the usually imported Anti-Snake Venom (ASV), following the high cost of foreign exchange.
With a vial of the Echitab drugs – the brand of ASV that cures bites from snakes in Nigeria – going for more than 55,000, stakeholders have heightened calls on the Federal Government to support the Echitab Study Group in Nigeria to produce the vaccine locally to lower production cost.
At Snakebites Treatment and Research Centre, Kaltungo in Gombe State, Dr Sulaiman Mohammed, its Principal Medical Officer, told NAN that about 300 patients had been admitted from January to date.
He attributed the sharp rise in the number of cases to the hot weather.
"The heat is at its peak; this period is usually the peak season of snakebites," he told NAN.
He said that some were treated and discharged while four deaths had been recorded .
Giving a breakdown, he said that 69 patients were admitted in January while 79 came in February.
According to him, more than 135 have been admitted in March with the figures increasing by the day.
"The figures are usually high in March which is the onset of rainy season; on the average, we receive a daily average of nine victims or more."
He said that the victims were mostly peasant farmers and cattle rearers because "they normally enter bushy areas".
According to him, most of the patients come from the North-Eastern States to access the treatment.
He explained that most of the victims were bitten by carpet vipers, "the snake that bites without warning; once you are close it, it will strike".
"Other snakes like puff adder and cobra will show you the sign and will not bite unless provoked. If you are smart, you leave the place quickly," he explained.
He said the centre currently has some ASV supplied to it by the North East Development Commission (NEDC).
"We received 2,000 vials from NEDC which we give free to patients. It should last for sometime.
"Last year a vial was N40,000. It is far beyond that now," he said.
He listed some of the challenges the centre was confronted with, to include inadequate manpower as the number of patients far outnumber the staff strength.
Another challenge was the late arrival of patients for medical attention.
"Some victims spend days at home taking herbs and only remember the hospital when the condition becomes critical.
Most times they arrive too late as the venom would have gone deep into the system.
"Such patients take considerable number of ASV vials unlike those that come early that may require just one or two vials.
"Once the patient comes early, especially the very day he was bitten, he will get better within five days and be discharged.
"If a person bitten by a snake, especially carpet viper, decides to stay at home for some days before coming to the hospital, blood will be coming out in all the opening in his body.
"If he comes late, besides the ASV, he will definitely need blood and the cost of taking care of such patients will be much," he said.
He regretted that herbalists, who know that herbs will not work, still keep the ignorant victims just to exploit them.
He appealed to rural dwellers, especially farmers and herders, to always wear rain boots and hand gloves to protect themselves against snakebites.
"Such precautions will reduce the high incidences of snakebite and save them the cost of medical bills," he said.
Mohammed emphasised the need for local production of ASV.
"The Echitab drug is produced in England and Costa Rica after the venom is extracted from the snakes here.
We can transfer that technology here and produce the drug locally.
"If we can do that, the drug will be cheaper. We have the raw materials, we can do it," he said.
At the Zamko Comprehensive Medical Centre, a specialist snakebite treatment centre in Langtang, Plateau State, NAN met a similar situation of rising cases of snakebites.
At the rural medical outfit owned by the Jos University Teaching Hospital (JUTH), Dr Nyam Azi, a medical officer, told NAN that a vial of ASV, which cost between N23,000 and N25,000 in 2021, had risen to N50,000 or even more.
"The price of ASV is almost double its former cost owing to the rise in dollar rates and scarcity.
"Considering that it is peasants that are mostly affected, N50,000 per vial is too heavy.
"It is a hard situation especially coming at a time when a high number of cases are being recorded."
Azi revealed that the health facility records more than 20 cases per week and attributed the high figure to the heat season usually one of the peak periods of snakebite cases in the area.
He said that victims come from Benue, Taraba and Nasarawa States.
The physician lamented the current scarcity of the Echitab ASV which he said was so far the only proven vaccine for the species of snakes in Nigeria.
He added that the situation was worrisome as patients required four or more doses for standard treatment.
"The standard dose a patient requires is four vials of polyvalent or one vial of monovalent, while some patients require even more," he said.
Azi urged government to resume subsidising the ASV for victims to ease their sufferings.
He urged government and private organisations to train health workers in the treatment and management of snake bites to minimise mortality or limb loss.
Reacting to the situation, Prof. Abdulsalam Nasidi, Chairman, Echitab Study Group in Nigeria, said that a vial of ASV costs N55,000 and blamed that on the rising cost of foreign exchange.
"This price will keep growing dependent on Naira fluctuations," he told NAN.
He, however, said that efforts toward local production of ASV had reached an advance stage.
"The Federal Government is fully supportive of the efforts. The Federal Ministries of Health, Industry and Commerce, as well as the Central Bank of Nigeria are working with us on the project.
"The Federal Government is encouraging self-sufficiency to save herders and farmers who are at highest risk," he said.
He acknowledged receipt of rising cases of snakebites at the treatment centres due to increase in heat, but expressed satisfaction that all the treatment centres were functioning.
"The cases have continued to rise because snakes are invading human habitats due to excessive heat.
"A major good news is that the number of deaths have decreased substantially when the ASV are available.
But deaths do occur when snakebite victims report late or arrived when ASV is not available," he said.
(NAN)