Over 300 Nigerians languishing in Italian jail
Over 300 Nigerian youths are currently languishing in Italian prisons for trumped-up charges on mafia-related offences.
Edo State Ex Commissioner for Arts, Culture, Tourism and Diaspora Affairs, Osaze Osemwingie-Ero, has raised the alarm over the illegal detention
Osemwingie said he learnt about the plight of the innocent young Nigerians during his wrongful detention in Italy as a result of a "very corrupt and complex system."
The former commissioner, who spoke during an interview on Arise TV, on Friday, said the youths are held and committed to maximum prisons in Italy because they do not have the resources to access an independent lawyer.
"They don't have money to take lawyers; the prosecutor gives them government lawyers that he uses to manipulate them," the ex-commissioner noted.
He further called for the collaboration of all stakeholders including the Federal Ministry of Foreign Affairs, the Nigerians in Diaspora Commission and the media, among others to ensure the release of the youths.
According to him, "We have over 300 Nigerian youths who are unjustly being held in prison because of these mafia-related crimes; they didn't commit the crime."I made a promise that I am going to create awareness for the release of those innocent Nigerians. We must fight as Nigerians to ensure that they regain their freedom."
He continued: "As a senior government official, there was no support from the Nigerian government during my ordeal in Italy. I have spoken to the chairperson of Nigerians in the Diaspora Commission, who is very proactive and vocal, and she's ready to work with us to ensure that those people are released.
"These over 300 Nigerians have families, wives, children and parents who are suffering as well. We must not sit down and allow them to languish in prison because of a very corrupt and complex system. The prosecutors are very corrupt and are using us for modern-day slavery because the European Union is paying them huge sums of money to fight mafia activities."
"It is worthy of note that we don't have mafia in Nigeria. I also believe that anyone who commits a crime should be prosecuted and, if found guilty, made to face the consequences. But these Nigerians, who are innocent, are suffering in prison in Europe. We must stand up for them and speak out for their release. It's because these Nigerians don't have a voice or the resources that they are jailed unjustly," Osemwingie noted.
The ex-commissioner explained that he was on official trip to Germany, in 2019, to have a meeting with the Nigerian Ambassador to Germany, Yusuf Maitama Tuggar, on the Benin artefact restitution campaign when he was arrested in Amsterdam and illegally detained for over a year in Italy, adding, "I was a victim of racial discrimination and manipulation of a very corrupt prosecutor of the Italian Justice system."
Nation
Senate adjourns for Sallah break, to resume July 19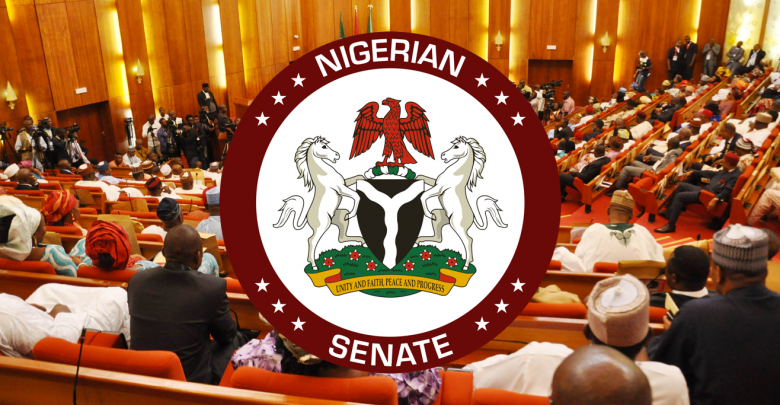 The Senate, on Wednesday, adjourned plenary to enable it proceed on the Sallah break.
The Senate President, Ahmad Lawan, accordingly, announced July 19, 2022, as resumption date.
The Senate, before embarking on the three weeks recess, forwarded President Muhammadu Buhari's request for the confirmation of Mohammed Bello as Chairman of the Revenue Mobilization Allocation and Fiscal Commission to the Committee on National Planning.
It also passed the Federal Medical Centres (Establishment) Bill, 2022, after re-committal to the Committee of the Whole for consideration and passage.
The Deputy Senate Leader, Ajayi Boroffice (APC, Ondo North), who sponsored the motion for re-committal, recalled that the bill was passed by the National Assembly and forwarded to President Buhari for assent.
According to him, some fundamental issues which required fresh legislative action by both houses of the National Assembly emerged after critical analysis of the bill.
He added that a Technical Committee of the Senate and House of Representatives and Directorate of Legal Services met and worked on the bill.
The Senate, while relying on order 1(b) and order 52(6) of the Senate Standing Order, 2022 as amended, rescinded its decision on the bill as passed and re-committed same to the Committee of the Whole for re-consideration and passage.
Senate confirms Buhari's seven nominees as minister-designates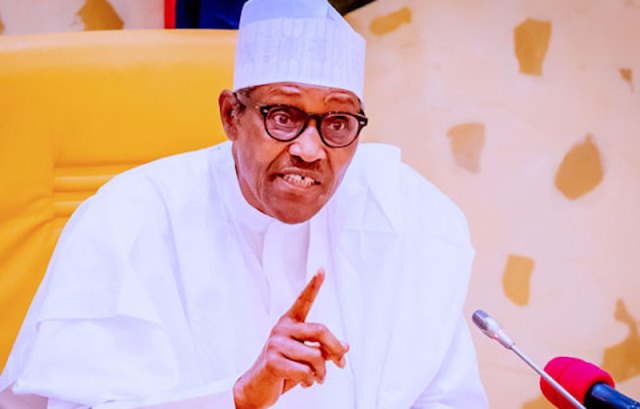 The Senate, on Wednesday, screened and confirmed the seven ministerial nominees whose names were sent last week by President Muhammadu Buhari for confirmation as Minister-designates.
The screening exercise which started at about 12 noon lasted till 4:37 p.m.
Those screened and confirmed as minister-designates include Henry Ikechukwu Ikoh (Abia), Umana Okon Umana (Akwa-Ibom), and Ekumankama Joseph Nkama (Ebonyi).
Others are Goodluck Nana Opiah (Imo), Umar Ibrahim El-Yakub (Kano), Ademola Adewole Adegoroye (Ondo), and Udi Odum (Rivers).
While fielding questions from lawmakers, the first nominee, Ikechukwu Ikoh, said in tackling the issue of job creation, efforts must be made to grant operational licenses to operators of modular refineries in the country.
Another nominee from Akwa-Ibom State, Umana Okon Umana, who is the Managing Director of the Oil and Gas Free Zones Authority, underscored the need for Nigeria to step-up its production capacity so as to boost foreign exchange earnings and reduce the country's reliance on importation.
Ekumankama Joseph Nkama, on his part, admonished young Nigerians to tap into new areas of investment, so as to foster self-reliance and productivity, particularly in the country's trade sector.
On the lingering strike action by the Academic Staff Union of Universities, Nkama called on the federal government and ASUU to reach a compromise.
He also asked the National Assembly to provide additional funding for the educational sector, so as to meet some of the needs of the union.
He said, "there will be the need for compromise. For a very long time ASUU has been sticking to their guns that all the agreements reached earlier must be implemented.
"And we know that from the same source – the same national purse – there are several contending interest seeking for attention.
"My advise will be that federal government and ASUU will have to come to a compromise, and through this, we would be able to solve the issue of ASUU strike once and for all.
"I know the importance of budgetary provision. I want to appeal to the Senate that when the budget is being made for the coming year, there will be adequate provision for the education sector, so that some of these needs that the ASUU members are asking for as a union will be met."
Lending his voice on the need for an end to the ASUU strike, Ademola Adewole Adegoroye, said the action by the union is against interest of Nigerian students, adding that more effort must be made by government to find a lasting solution to same.
Goodluck Nana Opiah, a former member of the House of Representatives, was asked by the chamber to take a bow, in accordance with its tradition of extending such privilege to past members of the National Assembly.
Umar Ibrahim El-Yakub, the Senior Special Assistant to the President on National Assembly Matters (House of Representatives), said when sworn-in as a member of the Federal Executive Council, he would sustain and consolidate on the harmonious working relationship between the Executive and National Assembly.
Senate delegation to visit Ekweremadu, wife in London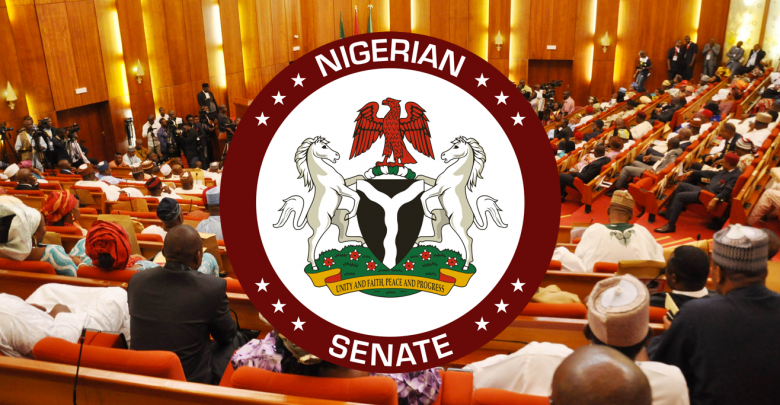 President of the Senate, Ahmad Lawan, has disclosed that a delegation from its Committee on Foreign Affairs would depart Nigeria for London on July 1, 2022, to pay a visit to Senator Ike Ekweremadu and his wife, who are both presently in detention over an allegation of organ harvesting.
Lawan made this known on Wednesday, while giving details into the outcome of a closed session held by the upper chamber before the start of plenary proceedings.
The closed door session which started about 10:57 a.m ended at 11:49 a.m.
According to Lawan, the decision to wade into Ekweremadu's arrest and detention was against the backdrop of a briefing received by the Nigerian High Commissioner to London.
He further disclosed that the Senate would engage the Ministry of Foreign Affairs and Nigerian High Commission in London on the recent arrest of Senator Ike Ekweremadu by the London Metropolitan Police in the United Kingdom.
He said, "I had a personal engagement with our Nigerian High Commissioner to Britain, Alhaji Isola Sarafa, who has done so well to establish contact with our colleague, who has been able to get his team to be in the court at Uxbridge  where Ekweremadu was taken to.
"The high Commission has also been able to provide some consular services that include the engagement of some lawyers who will defend our colleague.
"We commend them for giving attention to the issue at stake. Equally, the Nigeria Foreign Affairs Minister has been engaged here, so that the Ministry of Foreign Affairs takes steps to provide diplomatic support for our colleague.
"Because this issue is already in court, we have limited opportunity to discuss beyond what we have done so far.
"But I want to ensure the family of our colleague, Senator Ike Ekweremadu and Nigerians, that the Senate will continue to engage with our ministry of foreign affairs as well as our high commission in London.
"The High Commission has done so much but we still expect that it will continue to provide any other further consular services.
"We have also mandated our committee on foreign affairs to engage with the British high commission here in Nigeria, to find more details on this case, as  as far as the high commission is involved.
"There will be a delegation to London to see Senator Ike Ekweremadu and his wife. A delegation from the Senate Committee on Foreign Affairs of the Senate will leave in the next two days to London for that purpose.
"I want to urge all all federal government institutions that can do anything to ensure that Justice prevails in this case, that they do so."