Buhari to N'Assembly: We Must End Insecurity in Nigeria Now
President Muhammadu Buhari says his administration is ready to use everything within its powers to end insecurity in the country and bring perpetrators of criminal activities to book.
The president stated this at a Presidential Dinner with the 469 members of the National Assembly, held at the State House Conference Centre, Abuja, on Tuesday.
According to him, insecurity, manifesting as insurgencies, banditry, kidnapping and urban crime of all sorts is the single most difficult challenge facing the nation.
He expressed concern that insecurity had inhibited government's ability to build infrastructure, provide the much needed social services to the people, and to attract investments that drive innovation, create industries, and provide jobs and create wealth.
''Some of the people who perpetuate these various manifestations of insecurity do so for profit, others, in the name of discredited ideologies.
''Whatever their motivations may be, their actions are an existential threat to our country.
''In the circumstances, we must do everything within our power, without consideration of distractions, to put an end to their activities and bring them to book.
''We cannot allow ourselves to be distracted from this objective, or waver in our commitment, and I am confident that together we will triumph in our present efforts,'' he said.
Buhari also used the occasion to hail the ninth National Assembly for discharging their legislative duties with maturity and competence, describing the legislature as ''full partners in national development''.
He particularly commended the minority parties in the legislature for their cooperation and support for government programmes.
''Our ability to govern in the best interests of the Nigerian people depends to a great deal on effective collaboration and partnership between the Legislature and the Executive.
''The obligation to check and balance each other is not an invitation to conflict, and it should not be characterised by quarrelsome disagreement when consultation, engagements and compromise have proven time and again to be a more effective approach.
''In the ninth Assembly, you have distinguished yourselves by your conduct in office, by the scale and quality of your legislative interventions, and by your capacity for engaging with the difficult questions facing the country with maturity and competence,'' he noted.
The president listed some legislative accomplishments of the ninth Assembly ranging from returning of the budget cycle to January to December; the amendment of the Companies and Allied Matters Act (CAMA); the Nigeria Police Act; the Finance Act; and the Deep Offshore Production Sharing Contract Act, among others.
He, therefore, commended the leadership of the National Assembly under Senate President Ahmad Lawan and Speaker of the House of Representatives Femi Gbajabiamila for their dedication through challenging times.
''You have also succeeded in overcoming the political and other obstacles that have for two decades, inhibited the much-needed reforms of our Oil and Gas industry, resulting now in the passage of the Petroleum Industry Bill (PIB).
''I congratulate you all, and thank you for your contributions to the difficult, yet necessary task of nation building,'' the president told the legislators.
He noted that the executive and legislature came into office at a time of significant challenges for the country.
''Overcoming these challenges require that we finally confront long ignored questions of economics, politics, law and history that are often at the root of our national problems.
''This moment in history requires us to make hard choices, take difficult decisions and act with diligence and patriotism to ensure that our country can survive and thrive long after we have all left.
''What this means in effect is that our jobs will not get any easier. However, the objectives we seek, and will work together to achieve, deserve our best efforts regardless the sacrifice,'' he said.
The president further noted that it was appropriate to jointly review shared commitments, to identify what had been achieved, and what is still left undone.
''This way, we can prioritise activities and allocate the resources necessary to ensure that in the lifetime of this Assembly, and of the administration, we can complete the work we have started, and leave behind a record of achievement that will stand all of us in good stead in the assessment of history,'' he said.
The president said he looked forward to continued collaboration and partnership between the Executive and Legislative arms of government.
He said they must work together to achieve a shared vision of a peaceful and prosperous country.
Earlier in their separate messages, the Senate President Ahmad Lawan and the Speaker Femi Gbajabiamila thanked the president for promoting the principle of partnership between the National Assembly and the Executive for the general good of the society.
They also expressed the readiness of the national assembly to ensure speedy passage of 2022 Appropriation Bill when submitted by the president in September.
The President of the Senate particularly advocated for more allocation of resources to the security sector to tackle the nation's security challenges.
(NAN)
Bauchi Blasphemy: We 'll not accept this brutal way of murder – CAN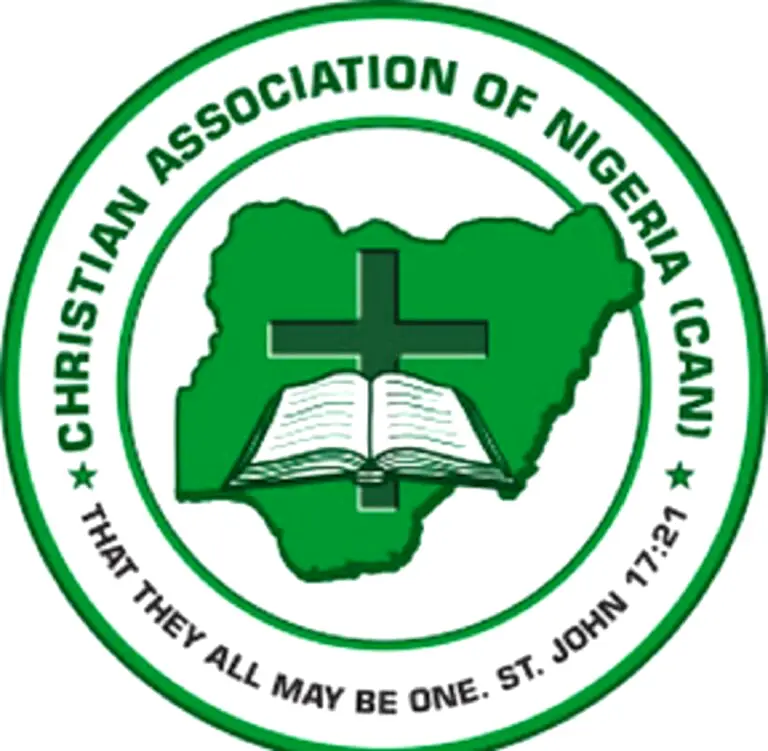 Chairman of the Christian Association of Nigeria ( CAN) in Kaduna State, Rev.Joseph John Hayab has raised concern over the allegation of blasphemy in Bauchi, saying the challenge now is for Government authorities and security agencies to act fast to address abuse of the constitution before it leads to a more serious conflict that can not be handled.
He said in a statement on Saturday, that allegations of blasphemy have now become the new excuse by fundamentalists in Northern Nigeria to kill the remnant that bandits and terrorists have not yet killed.
"How can you justify the period of what happened in Sokoto, the allegation in Borno, the fake allegation on Babachir Lawal by one northern actor who we have on record how he made blasphemous remarks about
Jesus Christ but quickly went and brought it down on the internet to cover himself before coming out to falsely accused  Babachir Lawal the former SGF and today we are seeing another carnage in Bauchi under the excuse of blasphemy, "He said.
"We know and have evidence of how some of these allegations of blasphemy are false and just for blackmail or settling scores with perceived enemies or well-mannered young girls who have refused sexual advances by the opposite sex from another religion."
"We are also aware of how fanatics have in the past raised lies in the name of blasphemy."
"CAN wonder if the recent sermons we are getting from some Islamic clerics on what the Holy Quran says about what should be done if anyone is accused of blasphemy is unpopular amongst followers?"
"The challenge now is for Government authorities and security agencies to act fast to address this abuse of our constitution before it leads to a more serious conflict that can not be handled."
"Nigeria Christians most especially those of Northern extraction have for ages exhibited tolerance despite many provocations and lack of reciprocation of our love and friendship but these new tactics for killing our people from any and every accusation of blasphemy are unacceptable to CAN and all Christian faithful.
We will not accept this brutal way of murder and inhuman treatment of our followers to continue."
"Government and security agencies should come out to enforce the law on every murderer hiding under religion.
We will also wish to appeal to Christian leaders and parents to guide their children to resist any ungodly provocation that will make them says things that blood-thisty fundamentalist can easily use to kill them."
"CAN is appealing to religious leaders from both religious divides to intensify teachings about the evil of taking the laws into one hand and killing another person for whatever reason.
Allege offenders should be reported to security agencies or taken to any competent court of law for judiciary pronouncement.
Nigeria is not a banana republic but a nation we believe should be governed by the rule of law," he said.
Oyetola bags Vanguard 2021 'Governor of The Year Award' for Good Governance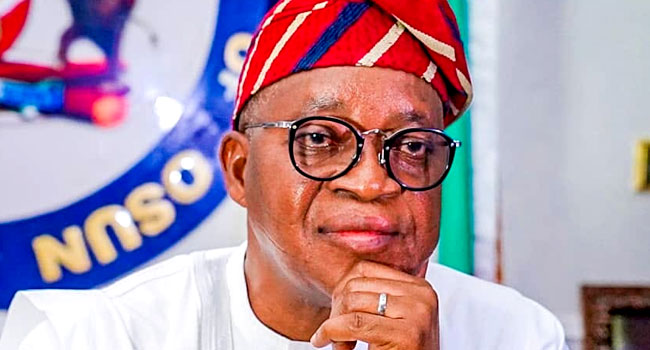 LAGOS EXPLAINS OKADA CLAMPDOWN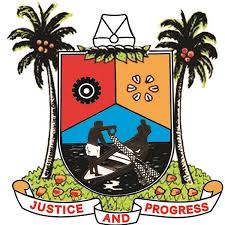 Lagos State Government has described the ongoing enforcement of restrictions on the operations of commercial motorcycles, popularly called okada, in certain parts of the State as a necessary step to curb their indiscipline, save lives and improve security.
Commissioner for Information and Strategy, Gbenga Omotoso, spoke on Channels TV Sunrise Daily about the new enforcement order given by Governor Babajide Sanwo-Olu and the backlash recorded in a part of the State.
According to Omotoso, the resurgence of Okada operations and acts of indiscipline being exhibited by riders have become a serious source of concern as many people have lost their limbs and lives through Okada accidents.
His words: "Our doctors are complaining that more and more people are coming with Okada-related emergency. About 1,712 accidents have been recorded in Lagos in the first quarter of this year. Out of this figure, about 45 percent; to be precise, 767 of the accidents were caused by Okada. And it is shocking to know that about 54 percent of the victims are between the ages of 30 and 39. These are our able-bodied young people who are getting cut down like that all because they mounted okada."
Attributing the high fatality rate of riders and passengers to plying about 500 highways, major roads and bridges, which the Road Traffic Law prohibited, Omotoso affirmed that Governor Babajide Sanwo-Olu's order was to reinforce the law and give the riders an opportunity to move out and find some other things to do.
He said: "There is a Law that lists all the routes commercial motorcycles are restricted from plying. The Law is still there; it has not been repealed. So, the enforcement is not new and it is going to continue as the June 1st deadline stands."
Describing as unfortunate the insecurity in some parts of the country that has forced many people to migrate to Lagos to make ends meet by riding Okada, the Commissioner explained that the development led to complaints from residents who have expressed their rejection of okada.
"Lagosians are worried about the mystery of Okada; they don't know where they come from; the riders are unknown; they don't even have number plates. They don't come for LASRRA registration, so we can't account for them," he said.
Speaking further, the Commissioner described the approach to the renewed enforcement as well planned and strategic because the State expected the kind of backlash the exercise has generated, but assured all that it was an experience the law enforcement agents were used to.
On possible increase in crime rate, following the enforcement, Omotoso said "everything the law enforcement agencies need in terms of equipment, welfare and encouragement would be provided for them to step up enforcement and security of lives and property."
The Commissioner expressed the determination of Governor Babajide Sanwo-Olu to ensure full enforcement and allayed fears that the government would want to go back because of politics.
He said: "Mr. Governor is a man of integrity; he is a man of his words. He is going to ensure that whatever it takes to enforce the law will be done. We have been encouraged by Lagosians who have seen the danger and who feel that moving with Okada from one place to another because it is very fast cannot be compared to the security threat they pose. The goal is to have a Lagos without motorcycles because there is no megacity in the world that you go to and find this kind of mode of transportation.
"It is also preposterous for anybody to say for our votes come and mess up Lagos. No, Mr. Babajide Sanwo-Olu, the Governor, is not going to do that. This is the last time we are going to have this as the bikes are being crushed to show people that we are very serious, and communicate to those bringing them in, that enough is enough."
Omotoso advised okada riders to look for something else to do as there are so many opportunities in Lagos for anyone who wants to stay in Lagos and wants to be law-abiding.
"You should go and collect your LASRRA card and be an official resident of Lagos and find something to do. Artisans who left their jobs to ride Okada should find a reason now to go back to their jobs," he said.