Okowa charges clerics to stop preaching materialism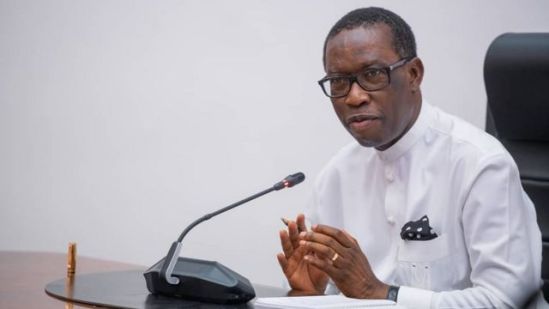 Gov. Ifeanyi Okowa of Delta on Sunday, charged clergymen in the country to preach the word of God always and not earthly materialism to entice men.
The governor gave the charge at the consecration of two Bishops-Elect and the Presentation of Archbishop of Niger Delta at the Cathedral Church of St. Peter, Bishop's Court, Asaba.
Okowa, who took the first reading at the service, congratulated Primate of Nigeria, Archbishop Henry Ndukuba on his successful ordination and the Niger Delta Archbishop, Most Rev. Blessing Enyinda and the two new bishops.
"Preachers must resist the ever-present temptation to resort to enticing words of man's wisdom in a vain attempt to make the gospel appealing and acceptable to the secular mind.
"Happenings in our contemporary world and the church are a fulfillment of Paul's prophecy that the time will come when they will not endure sound doctrine but after their own lusts shall they heap to themselves teachers, having itching ears."
He said that their elevation was an affirmation of God's anointing upon their lives, their spiritual characters and pedigree.
Okowa said that God's desire was for all men to be saved and come to the knowledge of truth, adding that hell was not created for man but for the devil and his angels.
He called on clerics and Christians to constantly go on their knees to intercede for sinful humanity and intensify the drive for missions and evangelism.
He urged the Bishops-Elect, Rt. Rev'd Victor Okporu, consecrated as Bishop of Western Izon Diocese and Rt. Rev'd Nneoyi Egbe, Diocese of Calabar, not to follow the crowd or the trend but the righteous path.
"You must stay true to your calling by preaching the undiluted word of God. Every God-ordained preacher of the gospel is not at liberty to exchange God's truth for his opinions, traditions or philosophies of men.
"The word of God is supposed to change us, not men changing the word to suit their circumstances.
"Hence, the man of God must be diligent to present himself as approved to God – a worker who does not need to be ashamed, rightly preaching the truth.
"The preacher of righteousness must be prepared to answer the call to duty at any time, not only when it is easy, profitable or convenient.
"The true man of God will answer the call to duty regardless of his/her personal circumstances and no matter where he is sent to; in other words, he should be ready to carry out the Father's business whether he feels like it or not.
"The preacher must also be very patient with people and persist in delivering God's message with the sincere hope that people will change and embrace a life of righteousness and holiness.
"He must not be quick to jump to conclusions and write them off," the governor said.
Earlier, Archbishop Ndukuba commended  Okowa for his commitment to the church and for his outstanding accomplishments in the governance of Delta.
He said that he was not surprised that Delta was peaceful "because when the righteous is on the throne, the people rejoice.
"We are proud of you because you are indeed the people's governor and a true servant of God.
"The Lord will continue to bless and protect you and make his countenance to shine upon you".
In his homily, Bishop of Ilesa Diocese, Rt. Rev. Samuel Sowale, admonished the clergy to flee from covetousness and follow righteousness, Godliness, faith, love, patience and meekness.
He stated that they were called to guide the faith, unity and leadership of the church, adding that a good Bishop was a source of strength and inspiration to his people.
"A good Bishop sets the tone in their words and in their actions and is charged with a daunting role and therefore, must strive hard to protect the integrity of the church at all times," he said.
(NAN)
Easter: Kumuyi preaches righteousness, peace, patriotism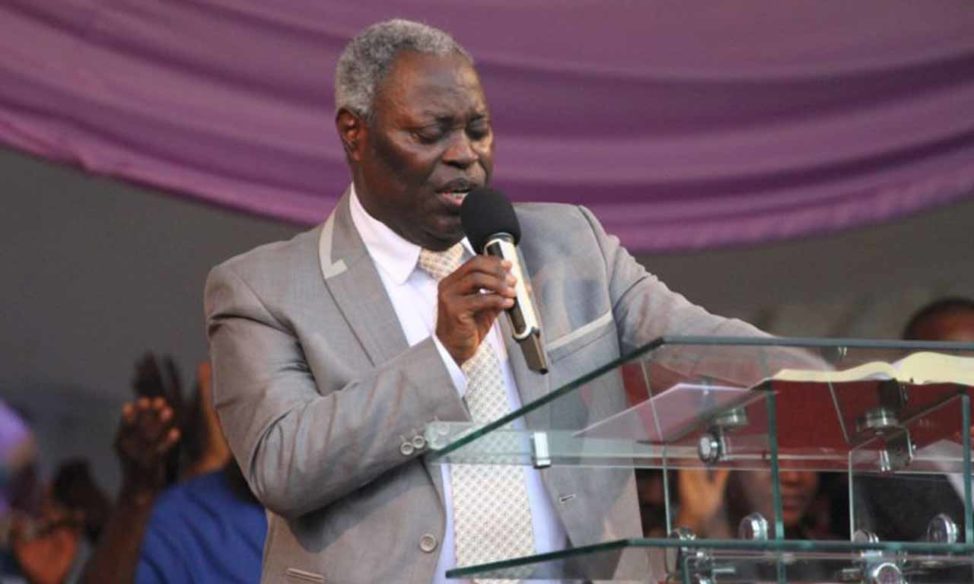 The General Superintendent of the Deeper Life Bible Church, Pastor William Kumuyi, has advised Nigerians to shun vices and embrace righteousness, which the event represents.
Delivering his Easter message, themed "Risen with Christ," the cleric urged that the significance of the celebration must be internalised through renewal of lives.
"As the power of resurrection comes upon your life, it comes with renewal.
"The renewal is not limited to individuals, but available for the nation of Nigeria, continent of Africa, Asia, America, Europe and others
"Such renewal has the capability to affect your mind, heart, energy, vision, conscience, among others."
In the same vein Pastor Adonri Osaretin of the Redeemed Christian Church of God, Spring Forth Zonal Headquarters,  Lugbe, Abuja has urged Nigerians not to give up as God has not finished with them.
Osaretin gave the advice at the RCCG Spring Forth Easter Music Concert titled; "The Galilee Experience".
He explained that the Galilee experience was what happened to Apostle Peter, who had denied Jesus thrice during the Crucifixion.
He said that Apostle Peter returned to Galilee and he did not give up, he still waited on the Lord and returned to Him.
The cleric said that "the truth is that the time for waiting is a period that your faith and patience are put to test.
"Your reliance on the Almighty God must be total.
"Things may happen in the country as you don't want, or expect but don't give up."
He acknowledged that it was good to give God thanks for all the good things "we have received".
Osaretin urged Christians to believe in God and all His deeds with all their faith firmly in place, adding, "we are bound to have greater testimonies this Easter and beyond".
The News Agency of Nigeria (NAN) reports that various parishes made songs presentations as various Bible verses were read.
(NAN)
Atiku felicitates with Pastor Adeboye at 80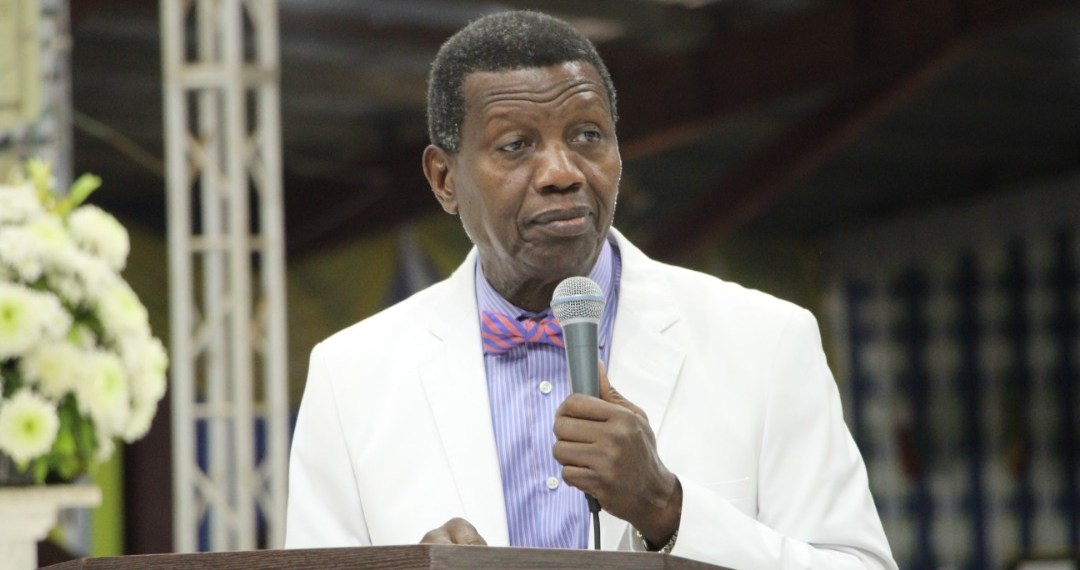 Former Vice President of Nigeria and Wazirin of Adamawa, Atiku Abubakar, has felicitated with the General Overseer of the Redeemed Christian Church of God (RCCG), Pastor Enoch Adeboye as he clocks 80 years of age on Wednesday describing him as a distinguished and rare breed preacher of the Christian faith.
In a statement issued in Abuja on Tuesday by his Media Office, Atiku said "Pastor Adeboye is a great man worthy of emulation, an astute teacher, an excellent coach and an exceptional role model who has inspired millions across the world and continues to be a shining light of the Christian faith."
He described Pastor Adeboye as an uncommon shepherd and a father figure, who by exemplary acts teaches his followers and mentees to live purposefully.
"I celebrate with you as you turn 80 years old today (Wednesday). You continue to inspire millions of people across the world with your infectious virtue of humility and your unique insight into the word of God. I wish you many more years of good health and faithful service in the service of God," Atiku said.
Gov Emmanuel reacts to the Passage of Pastor Ezekiel Atang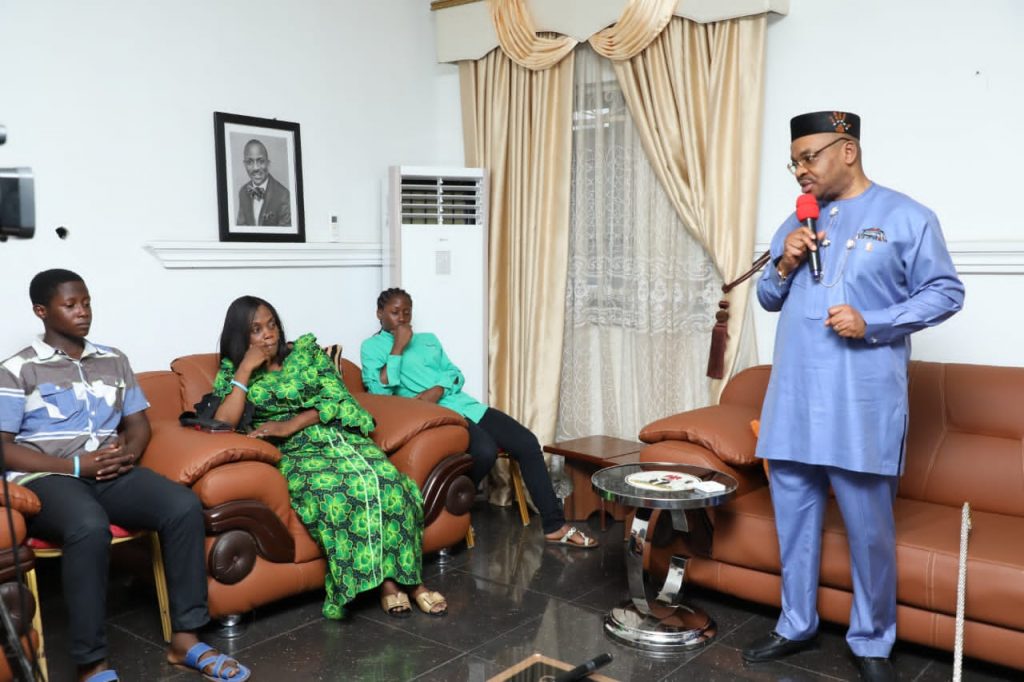 The Governor of Akwa Ibom State, Mr Udom Emmanuel, has commiserated with the family of late Pastor Ezekiel Atang, a renowned preacher in the state.
Atang, until his death two days ago, was the General Overseer of the God's House of Refuge, Uyo .
He died shortly after a three-day programme of Wordspring Gospel and Worship Centre, Onitsha, Anambra State.
In a statement issued by Akwa Ibom State Government Media Unit, the Governor visited the family to console them of the sudden demise of the pastor.
According to the statement, "His Excellency, Mr Udom Emmanuel, today visited the home of renowned Uyo based cleric, Pastor Ezekiel Atang who passed on suddenly two days ago.
"The Governor commiserated with the family on the demise of the Late Senior Pastor of God's House of Refuge who left behind his wife, Dr Dara Atang, three children, aged mother, elder brother and other relations."