IFAD plans to make Enugu State hub of 2 staple crops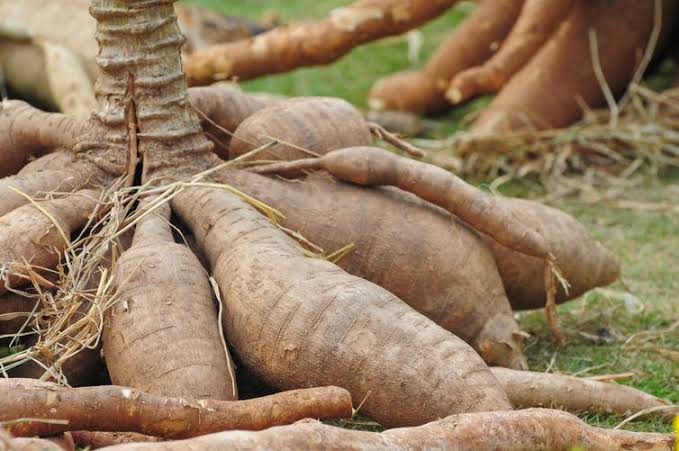 International Fund for Agricultural Development (IFAD) says it is poised to make Enugu State a hub of two major daily consumed staple crops in the country.
Dr Edward Isiwu, Enugu State Programme Coordinator of IFAD's Value Chain Development Programme (VCDP), said this during a media parley in Enugu on Saturday.
Isiwu identified the two major crops as rice and vitamin-A rich cassava, adding that other value chain addition and derivatives from the two crops would also be made known to small-holder farmers.
He said that technically, the IFAD-VCDP programme would use transfer of best agronomy and processing practices, market visibility/reach, extension services intervention and financial inclusion for farmers to achieve the target.
According to him, IFAD-VCDP will first make the state sufficient in the crops and lift thousands of small-holder farmers out of hunger and poverty through best modern agricultural practices.
"Basically, IFAD-VCDP is targetting small-holder farmers belonging to farming organisations/cooperatives (mostly women and youths), having less than five hectares of farmlands for rice and cassava production.
"We are currently in nine states of the federation and Enugu State is among three states recently added to the programme.
"In Enugu State, we have selected five pilot council areas, based on established criteria, mapped out by the designers of IFAD-VCDP programme.
"The pilot council areas, producing these two crops, included: Aninri, Isi uzo and Nkanu East (for rice production and value chain addition) and, Enugu East and Udenu (for cassava production and value chain addition).
"We introduce and provide them with best agronomy practices, climate smart agriculture and other basic farm business knowledge at the group/organisational training or workshop level.
"Then we follow them to the farms by providing matching grant support for high-yielding and weather-friendly seedlings and agro-inputs that will increase the tonnes per hectare to about an additional 2.5 tonnes of any given rice or cassava farmland.
"Before going to the farmland proper, IFAD-VCDP has organised for committed off-takers and markets for these produce so that the farmers will get value for investment in good time and ensure continuous farming," he said.
The coordinator said that the IFAD-VCDP programme kicked-off in the state in the last quarters of 2020, adding that it had been able to engage 104 small-holder farmers in the dry season between 2020/2021 farming period, especially in rice production.
According to him, the IFAD-VCDP dry season farming recorded huge success in the state.
"The yield of the small-holder farmers, who previously got 2.1 tonnes per hectare (a hectare is about the size of a football field), ended up harvesting between 4.5 and 4.7 tonnes per hectare of farmland.
"What is more astonishing is that some of these small-holder farmers have never engaged in dry season farming for rice before in their farming history.
"So, the magic was introduction to dry weather-resilient rice seedlings as well as other dry season favourable agro-inputs to enhance the yield per hectare," he added.
The News Agency of Nigeria (NAN) recalls that IFAD-VCDP is a tripartite programme of IFAD, an organ of the United Nations, the Federal Government and participating state governments.
The programme is meant to boost modern agronomy practice and crop yield of small-holder farmers, reduce rural poverty and achieve accelerated economic growth on a sustainable basis.
(NAN)
APGA National Secretary Maku, returns back to PDP
The National Secretary of All Progressives Grand Alliance (APGA) Mr Labaran Maku,
has returned back to the Peoples Democratic Party (PDP).
Maku, a former Minister of Information under President Goodluck Jonathan's administration, confirmed this to the News Agency of Nigeria (NAN) on Wednesday in Lafia.
He said his decision to return to the PDP was in response to the yearnings of his people in Nasarawa State.
NAN reports that Maku had defected from the PDP to APGA in 2015 after his unsuccessful attempt to clinch the PDP governorship ticket.
The former minister contested for the Nasarawa State governorship position in 2015 and 2019 on the APGA ticket.
(NAN)
2023 presidency: Young Professionals buys N40m nomination forms for Saraki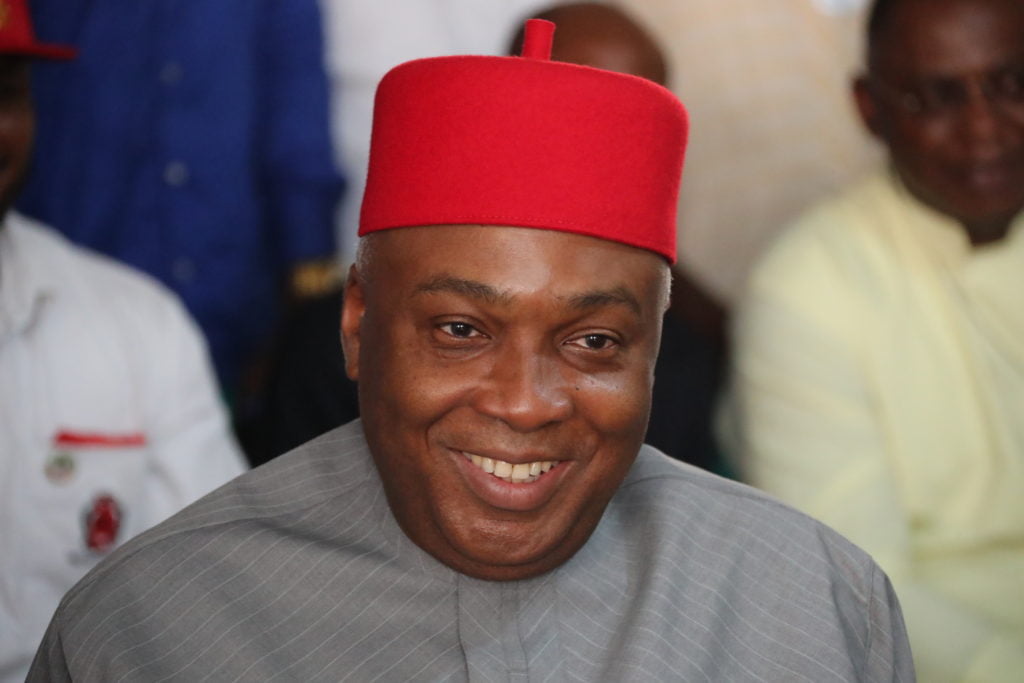 A group known as Young Professionals has obtained the Peoples Democratic Party (PDP) Presidential nomination and expression of interest forms for the 2023 general elections for the immediate past President of the Senate, Abubakar Bukola Saraki.
Presenting the forms to Saraki at his Abuja residence, the leader of the group, Abubakar Dan Musa, expressed hope that a better and united Nigeria is possible with the immediate past Senate President as president.
Musa said, "After extensive deliberations, we have concluded that the situation of our country is so far from what it should be if we have the right leadership. The country is not running as a functional entity that can bring the best out of her citizens and provide the best for the generality of the people."
Musa also lamented the terrible situation in the country, sayang, "It is for these reasons that we concluded that we should not leave the process leading to the emergence of the next President of our country to only politicians. We have decided to get involved right from the pre-primary election period.
"We want candidates who understand the needs of the business group and can initiate policies, programmes, and projects that will encourage the growth of businesses, particularly, small and medium scale enterprises (SMEs).
"We want a candidate that will create a synergy between the private and business sectors. We want a man who will naturally earn the respect of the international community and the confidence of foreign and local investors and get them to establish factories and businesses. We want a candidate who understands job creation and wealth creation."
In his response, Saraki, who commended the Young Professionals for gesture said, "what you have done is a symbolic message that you are mandating me to go out to the field and work hard among all our leaders, delegates, and other stakeholders to win the PDP presidential ticket come May as well as subsequently follow up with decisive victory in the general elections in February 2023.
Sraki said he does not have an option but to listen to the voice of the youths who represent 62 per cent of the over 200 million Nigerians and contest the 2023 presidential election.
The immediate past President of the Senate promised that If he becomes the President of Nigeria, all positions of ministers of state in the cabinet will be occupied by youths.
"Without unfolding all the plans here because we will soon formally hold a public declaration to which all of you are hereby invited, I want to once again express my happiness over this gesture. I so much appreciate it and I will not take it for granted," Saraki stated.
Attack: FG assures Nigerians of safe evacuation from Ukraine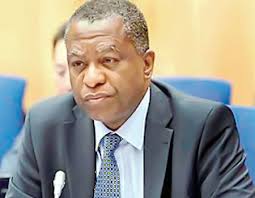 The Federal Government on Friday assured Nigerians living in Ukraine of their safe evacuation amidst the Russia multiple attacks of Ukraine.
Minister of Foreign Affairs, Geoffrey Onyeama, gave the assurance while speaking with newsmen in Abuja.
Onyeama said the Federal Government was making arrangements for a special flight operation to evacuate her citizens from Ukraine in view of the escalating tension between that country and Russia.
He added that the Nigerian Embassy in Kiev had been contacted and told to make arrangements for those wishing to  return home from other areas including Donestk and Luhensk.
The minister assured Nigerians that the ministry was following the event since it  began and assured of the Federal Government's readiness to speedily ensure the safe evacuation of Nigerians, particularly, students in Ukraine.
The News Agency of Nigeria (NAN) reports that Russian military has started  attacking military installations in multiple fronts in spite of Russian President Vladimir Putin assurance not to attack Ukrainian citizens.
While Kiev is under bombardment, her citizens are seeking shelter in metro underground stations.
Tens of thousands of people cross the border out of Ukraine, while the European Union expressed readiness to assist with the sum of 1.7 billion euros in economic aid to Ukraine.
Turkish government has also expressed readiness to send humanitarian aid to its Ukrainain counterpart.
(NAN)