Nollywood actress Ini Edo celebrates 20 years of acting
Nollywood movies star/filmmaker, Ini Edo, celebrated 20 years in Nigerian film industry (Nollywood), as she penned a heartfelt note of appreciation, reflected on how she started acting as a teenager.
The multiple award-winning actress who said she was so excited and grateful over the years, took to her Instagram page @iniedo to announce the year she spent in the industry, then narrated her journey in the industry from a struggling teenager
According to her, she is not going anywhere yet as she still has many more years of awesomeness to go.
"I've been all kinds of mood today and these pictures videos and all your beautiful comments just literally lifted my spirit .
"Thank you so much and yes it's been 20 years of being in your faces.
"I came out here as teenager struggling to find my true identity. Made mistakes, made successes but what I never did was give up on myself.
"I will keep being in your faces so let me apologise in advance cos I ain't gonna stop improving on myself as a person, Career wise, as an entrepreneur infact in every aspect of my life.
"Thank you all so very much. cheers to many more years of awesomeness…. This is also to all my brown skin girls … now this is a movement and am proud of us . #blackdontcrack# Brownsugar deliciousness Love you all so much," she wrote.
The actress apologised in advance because she would not stop improving on herself and her career, she would keep being on screens for as long as she wanted.
She also thanked everyone for their beautiful comments on her recent photos and video. (NAN
SANWO-OLU PRESENTS N200 MILLION NAIRA INTEREST-FREE LOANS TO FILM-MAKERS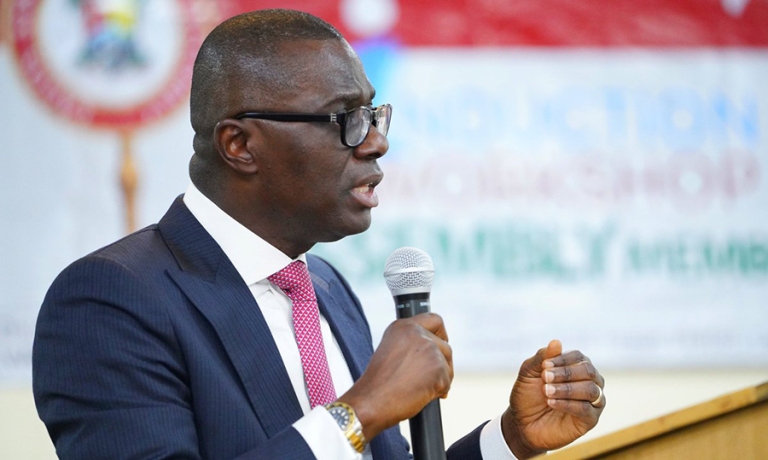 Lagos State Governor Babajide Sanwo-Olu has presented cheques to thirty-nine film-makers, who are beneficiaries of special interest-free loans being managed by the Lagos State Creative Initiative (LACI), under the Ministry of Tourism, Arts and Culture.
Speaking at the ceremony held at the Glover Memorial Hall, Lagos Island, Governor Sanwo-Olu, who was represented by the Commissioner for Tourism, Arts and Culture, Pharm. (Mrs) Uzamat Akinbile-Yussuf, disclosed that a nine-man committee comprising Veteran Film Makers and some senior Government officials headed by the Commissioner for Tourism, Arts and Culture, was set up last year with the mandate to identify struggling filmmakers that could be empowered with grants and seed fund for film production purposes.
According to the Governor, the aim of the initiative is to address financial challenges that inhibit quality film production in Lagos and Nigeria.
His words: "This initiative and presentation of cheques being done today is a testament to our commitment to ensure the potentials of the entertainment industry are realised".
"I congratulate the beneficiaries who are receiving their cheques today. I am convinced that your proposals and plans must have been really compelling and convincing to earn the approval of the Committee".
Sanwo-Olu admonished the beneficiaries to make judicious use of the loans and pay them back within the stipulated time to enable others access the fund.
While giving her opening remarks, the Commissioner for Tourism, Arts and Culture, Pharm. (Mrs) Uzamat Akinbile-Yussuf, revealed that before the establishment of the revolving loan for filmmakers, the Governor had made various interventions to ameliorate the devastating effect of the COVID-19 pandemic on business owners in the hospitality, entertainment and tourism sector.
The Commissioner said: "Mr. Governor constituted a Palliative Review Committee headed by Nollywood veteran actress, Joke Silva, which proposed a one billion Naira immediate intervention for the various stakeholders. Following Mr. Governor's approval, the Ministry subsequently presented cheques to some of the beneficiaries at the maiden edition of Lagos Tourism, Hospitality Arts and Culture Economic Summit, LATHACE held last year".
Akinbile-Yussuf spoke further saying, "To complement this gesture, the Ministry sought and obtained Mr. Governor's approval for a 50 percent rebate on Operating Licence Fees payable by all the practitioners in the entertainment and hospitality sector for year 2020".
She averred that two hundred million Naira worth of cheques would be presented to the 39 successful beneficiaries of the revolving loan under the first batch, while more recipients will still emerge as the collation for the second batch of applicants has started.
Her words: "The State Government is interested in using the revolving funds to bring youths out of unemployment while also creating entrepreneurs who would use their creativity to enhance the market shares of the film industry".
In her welcome address, the Permanent Secretary, Mrs. Oyinade Nathan-Marsh, commended Governor Sanwo-Olu's doggedness in transforming the Entertainment and Tourism sector by consistently keeping to his promises to boost its potential.
"The Entertainment Sector is one of the key pillars of the T.H.E.M.E.S Agenda of this administration and it deserves the attention being given by the Government to grow the economy of the State", she affirmed.
Mrs. Nathan-Marsh also challenged the beneficiaries on the appropriate usage of the fund so that the door of the good opportunity will not be shut against other beneficiaries.
Some of the successful applicants, who spoke at the event, commended Lagos State Government for fulfilling its promise made at an interactive session held with the Governor last year.
Giving his testimonial, Mr Tunji Ojetola, said the exercise was devoid of favouritism as the application process was seamless, just as the screening was thorough and professional.
"This is the first time a Government policy is well executed and the commendation should go to Mr. Governor and the Ministry", he said.
Another beneficiary, Mr. Adebayo Salami, who spoke on behalf of colleagues, also commended the State Government and promised that they will utilise the funds judiciously and pay back without defaulting.
JAMAICAN MINISTER, AMBASSADOR VISIT TOURISM SITES IN BADAGRY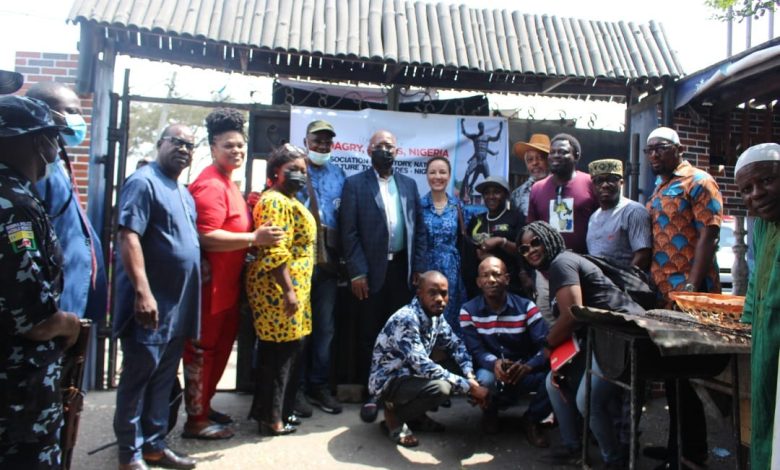 The position of Badagry as a major tourist destination in Lagos State and Nigeria was again reaffirmed by the Minister of Foreign Trade and Foreign Affairs in Jamaica, Kamina Smith-Johnson, during a recent visit to the ancient town in the company of the Ambassador of Jamaica to Nigeria, Esmond Reid.
Receiving the visitors on behalf of the Lagos State Ministry of Tourism, Arts and Culture on Monday at the Badagry Marina, the Director of Research and Development, Mrs. Yetunde Simpson, expressed pleasure identifying with the foreign tourists and also taking them around historical sites in Badagry.
She expressed the hope that the visit would further project Lagos and Nigeria's tourism potentials, envisaging that more international tourists would also be stimulated by the visit of the Jamaican Minister and Ambassador.
Addressing the tourists at their first port of call, the Palace of the Akran of Badagry, the Head of Badagry Heritage Museum, Mr. Peter Mesewaku explained the important position which Badagry occupies in the area of Western Education, Christianity and Trans Atlantic Slavery.
After visiting the Palaces of the Akran and Wawu of Badagry respectively, the visitors stopped over at Mobee Slave Museum and Badagry Heritage Museum as well as Seriki Faremi Williams Abass Slave Museum for a deeper understanding of the Trans Atlantic Slavery before its abolition.
In her remarks, the Jamaican Minister, Kamina Smith-Johnson, thanked the Ministry of Tourism, Arts and Culture for taking time to share the history of Badagry with them, just as she also acknowledged the warm reception accorded her and her entourage.
Her words: "It is an honour for me to bring greetings on behalf of the people and government of Jamaica.
This visit is like a homecoming for me because those of us in Jamaica have always described ourselves as descendants of the people of Africa and Nigeria".
"Just as it is very emotional for us to know every part of ourselves from our roots here, it is even a greater honour to us for the warm and homely reception we received from the period we arrived here in Badagry up till now", Smith-Johnson added
Drug War: Portable dares NDLEA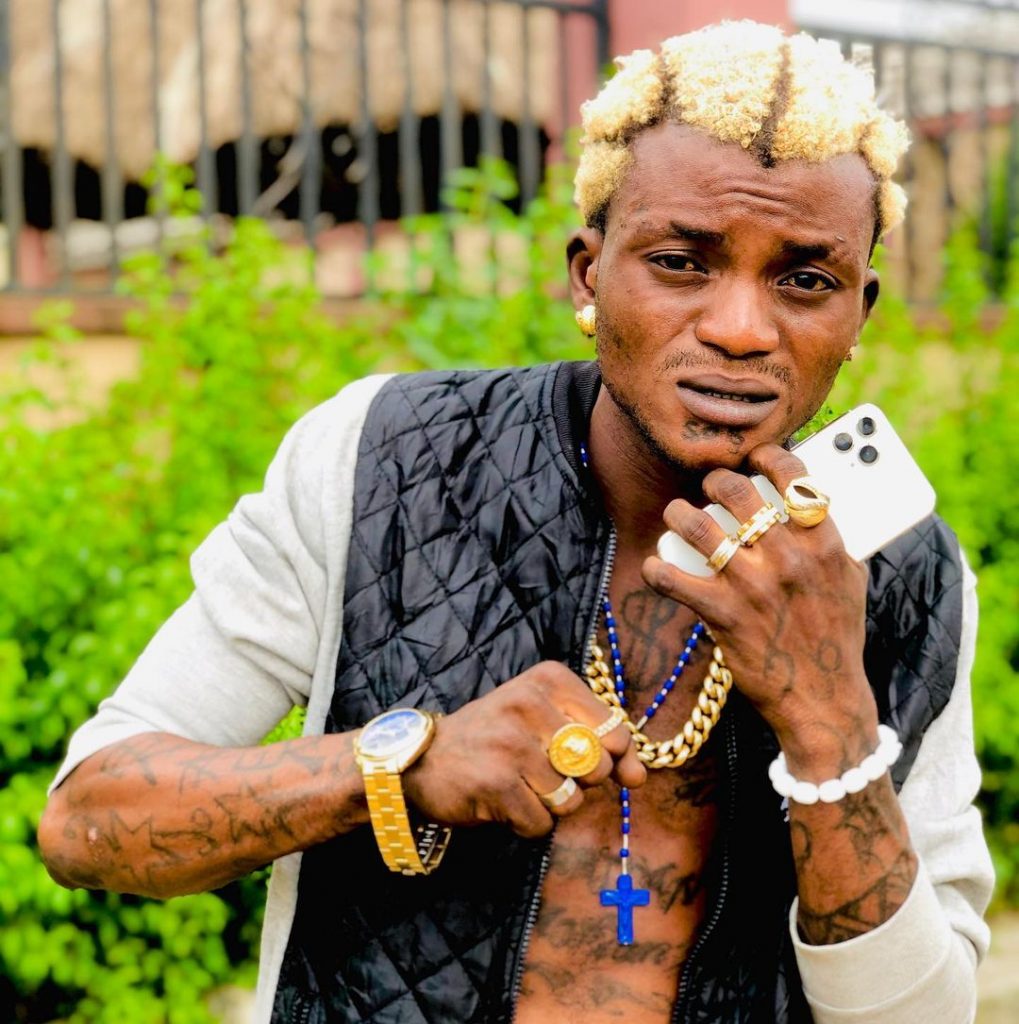 Nigerian singer, Portable has challenged the National Drug Law Enforcement Agency, NDLEA, over the recent arrests of some of his colleagues.
NDLEA has in recent times invaded the homes of Nigerian celebrities and arrested them over drug-related issues.
Recall that a comedian, De General, was arrested and convicted of drug trafficking by a Federal High Court in Lagos alongside Caleb William, for unlawfully possessing 15g of cannabis and 14g of tramadol in Lagos State.
On Thursday morning, NDLEA operatives in Lagos invaded singers Zinoleesky and Mohbad's residence and arrested them for being in possession of cannabis and Molly.
Reacting, Portable in a video posted on Instagram, questioned the NDLEA operatives for invading private residences in search of drugs.
He warned that anyone that tries it with him 'will collect'
"Should we not smoke weed in our house again? Are you the ones that built our house or bought land for us? What is it?
"Everybody should mind their business oh! If you near my side, you go collect!
"I should not smoke weed in my father's house? We would beat ourselves to death," he said.