REVENUE ALLOCATION: FCT Area Councils, Stakeholders Share N2,724,546,444.33 Billion in May.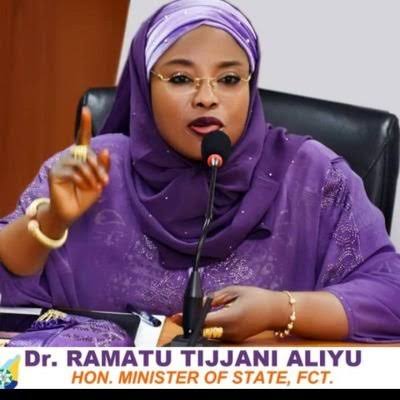 The Nigeria Federal Capital Territory Administration FCTA has disbursed a total sum of N2,724,546,444.33 billion to the six Area Councils in the FCT and other stakeholders as its share of statutory allocation for the month of May 2021,
Minister of State FCT, Dr. Ramatu Tijjani Aliyu, who presided over the 154th Joint Account Allocation Committee (JAAC), meeting stated that there was a significant decline of funds allocated to the six area councils and other stakeholders when compared to the month of April.
In a statement by her Special Assistant on Media Austin Elemue, Dr. Aliyu revealed that in the month of April, the total sum of N4,035,289,643.20 billion was disbursed to the six area councils and other stakeholders, representing over 32.4 percent drop for the month of May 2021.
while explaining that the decline in the allocation was as a result of drop in the statutory revenue allocation from the federation account, the Minister said the figures released indicate that the sum of N864,650,673.55 million was made available for distribution to the six area councils, while the sum of N1,859,895,770.78 billion was made available to other stakeholders, bringing the total sum to N2,724,546,444.33 billion.
According to her, distribution to area councils show that the Abuja Municipal Area Council (AMAC), received N202,639,822.02 million, while Gwagwalada got N192,741,834.09 million and Kuje received N124,540,530.97 million.
Similarly, Bwari Area Council received N94,908,257.47 million, Abaji got N137,990,711.51 million and Kwali received N111,829,517.49 million bringing the total sum to N864,650,673.55 billion disbursed to the six area councils.
Furthermore, distribution to other stakeholders include: Primary Teachers which gulped N1,498, 321, 911.12 billion, 15 percent Pension Funds took N226,478,989.57 million, One percent Training Fund gulped N27, 245, 464.46 million, while 10 percent Employer Pension Contribution gulped N107,849, 405.63 million, bringing the total sum to N1,859,895,770.78 billion.
Aliyu, who used the occasion to affirm that there was no going back in the implementation of minimum wage to area councils staff, however, enjoined the councils boss o make sacrifice towards the health insurance policy of councils staff.
She, however, called for synergy of all revenue generation agencies with a view to scaling up the revenue base of the administration.
The minister commended all the stakeholders for showing understanding in the distribution of monthly allocation to area councils and other stakeholders.
SON insist on international best practices, set-up committee to audit, certify education sector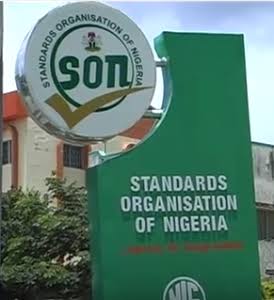 In ensuring that educational management system in the country deliver on their mandate of impacting knowledge and skills, the Standards Organization of Nigeria (SON) has inaugurated national technical committee for adoption and certification of education management standards.
At the inauguration in Abuja, Farouk Salim, Director General of SON, said one of the challenges facing Nigeria has been international standards both in products and services delivery, which is why the organisation is aligning to best international practice.
"One of SON mandate is to support all businesses in determining quality of products/services using ; standardization, certifications and quality assurance. As such our decision to adopt this international standard on educational organizations management system ISO 21001:2018 is apt at this time when we have opened our borders to all forms of trade with other African countries.
"It is important that we promote and sustain our learning institutions by ensuring that the services that are provided in our schools meet the needs of learners, promote equal opportunities for all students and earn the confidence and approval of learners' sponsors in order to contribute their quota to national growth and development," he said.
Salim, represented by Engr. Timothy Abner, Director Training services at the SON added that although government is doing a lot to upgrade the standard of products and the education sector, he however also noted there should be additional effort of adopting and establishing this international best practice will assist Nigeria to always deliver globally recognized services and products in different sectors of the economy.
The Committee is to draw up requirements for bodies providing audit and certification of educational organizations management systems.
Breaking: Ex-Police IG, Tafa Balogun dies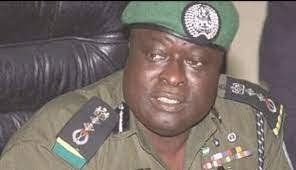 A former Inspector General of the Nigerian Police Force, Tafa Balogun is dead, firstweeklymagazine reports.
Balogun, who was eased out of office by the then President Olusegun Obasanjo over corruption allegations, reportedly died of heart related diseases in Reddington Hospital, Lagos today Thursday August 4, 2022.
Sources said he had been down for a while before passing on moments ago.
He was 75 years old.
Insecurity: PDP Senators stage walkout, calls for Buhari Impeachment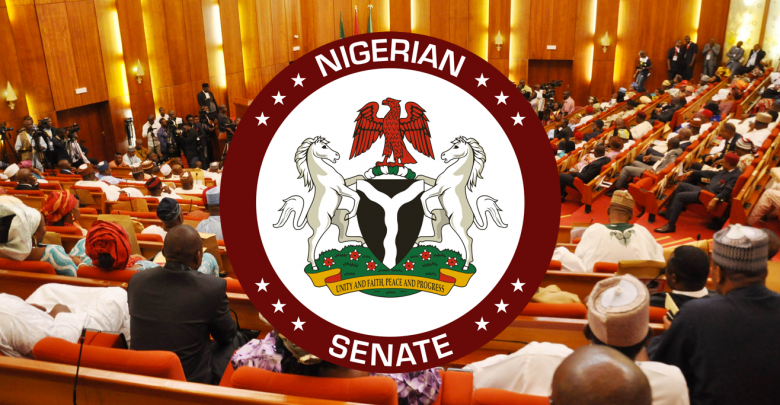 The Senate caucus of People Democratic Party today stage walkout from plenary session giving President Muhammadu Buhari six months to address mounting security challenges confronting  the country or face impeachment process.
The crisis started when Minority Leader of the Senate Philip Adudua called the attention of Senate President , Ahmad Lawan to the resolution of the Lawmakers to serve the President Buhari Impeachment notice if there is no improvement in Security situation after a period of time.
However, Lawan blocked the move by Senator Adudua a development that led to the walking out of chamber by the Opposition Lawmakers.
Speaking with Journalists at the National Assembly Complex, the Minority Leader of the Senate Philips Adudua said the security challenges has overwhelmed the President.
He explained that Abuja, the Federal Capital Territory is under threat of Bandits and terrorists .
According to the Minority Leader, Senate has passed so many resolutions which were aimed to address the insecurity challenges in the Country.
More details soon