CHOLERA: FCT Water Board Assures Residents of Safe Portable Water,   free of impurities. 
With the recent cholera outbreak in the Nigeria Federal Capital Territory Abuja which many attributed to contaminated water, The Federal Capital Territory Water Board has assured the residents that its water has never been and will never be contaminated by any sort of impurities.
The Board allays fears of residents regarding leaching of sewal lines into water ways, leading to cholera outbreak.
Speaking to Newsmen in Abuja after the Health and Human Services Secretariat announced cholera outbreak in the federal capital, Acting General Manager, FCT Water Board, Dame Dr. Joy Okoro assured residents of their safety
Further dismissing as 'fallacy' media reports alleging contamination of water at the Lower Usuma Dam, the GM explained: "Our water is very very safe. All the newspaper publications about unsafe water in the FCT that came out about two weeks ago, I think it's a fallacy. We have the best treatment plant in Nigeria and it takes care of treating the water before we supply for consumption the global best practices.
"The treatment we put in takes care of everything. That is the essence of water treatment -to take care of any possible impurity and make the resource safe for consumption. That is what the Board has been doing and it will continue to do it because the FCTA attaches so much value to lives of Nigerians and all residents.
"So we are assuring all of them that our water is very pure, very good for drinking and very potable. And it is not just one but four treatment plants, at the Lower Usuma Dam, and the FCT Administration, through the Hon. Minister, Malam Muhammad Musa Bello, continues to give us enabling environment.
"We have all the chemicals for water treatment and we do carry out water treatment judiciously, so as to serve our customers best quality water. Our staff work 24/7, especially those in the production area to make sure that all the residents are well served potable Water."
She also allayed fears of residents of possible leaching from sewal lines into water bodies, resulting into the recently reported cholera outbreak in the nation's capital.
"There is no cause for alarm. And I wish to make it abundantly clear and assure residents that the outbreak of cholera has nothing to do with FCT Water Board. We have world class quality control systems that ensure top water quality from the point of production to the point of delivery to final consumers.
"The water bodies our Health Secretariat referred to have to do with streams, shalow wells and others water bodies, but certainly not our Board's water which is scientifically treated and controlled in line with global best practices. Our water is perfect and clean, anywhere. This has been verified by global organizations and give a very clean bill of health. We have our standard laboratories manned by scientists who work 24/7 to ensure residents get the best. We are sure of what goes into water purification."
Okoro also revealed that since assumption as Acting General Manager, the Board has upped its revenue generation by fifty percent, adding that from less than N200 million, the Board has doubled its generation, which has been made possible due to priority the FCT Minister, Muhammad Musa Bello has placed on water resource.
"We have greatly improved the Internally Generated Revenue, of the Board, by putting in certain things in place. Though we have challenges too, and funds is part of it. But the Minister makes water provision a priority so has always given us the enabling encironment which is why we have been able to increase our revenue generation.
"And we are getting there, because we have been tasked to generate revenue based on the fact that some much is been put into water supply in the FCT. So our IGR has increased and it is increasing day by day."
Responding to a question on why there were so many complaints about dysfunctional meters, Okoro said: "Like we have told our customers, once they observe that their meters are faulty or not working, let them inform us, because these things are mechanical and could possibly trip off anything, so they should simply call us and we will either fix or change the meters.
"And sadly, we advise our customers to guard their meters very jealously. We have instances where customers just don't care about the meters, they say it's government affairs, it is not. The meters were installed free in the first instance and it is for the customers to own and protect them.
"I had an experience before I came to water Board, where a friend I visited parked her car on the the meter, I had to call her attention to repark the car."
Speaking on online payment, she explained: "We are making serious efforts to make sure online payments as as smooth as possible. That is because government has given us marching orders to lay through remitta, which is very safe and easy.
"The only problem we are having presently is because it's a new thing -we are migrating sometimes customers complain about poor network hindering them from making payments, among others, actually it's affecting our IGR drive too because some customers give up payments after several unsuccessful attempts to pay, we are working with systemspeck to ensure customers find it much easier to make payments.
SON insist on international best practices, set-up committee to audit, certify education sector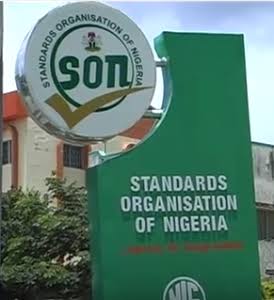 In ensuring that educational management system in the country deliver on their mandate of impacting knowledge and skills, the Standards Organization of Nigeria (SON) has inaugurated national technical committee for adoption and certification of education management standards.
At the inauguration in Abuja, Farouk Salim, Director General of SON, said one of the challenges facing Nigeria has been international standards both in products and services delivery, which is why the organisation is aligning to best international practice.
"One of SON mandate is to support all businesses in determining quality of products/services using ; standardization, certifications and quality assurance. As such our decision to adopt this international standard on educational organizations management system ISO 21001:2018 is apt at this time when we have opened our borders to all forms of trade with other African countries.
"It is important that we promote and sustain our learning institutions by ensuring that the services that are provided in our schools meet the needs of learners, promote equal opportunities for all students and earn the confidence and approval of learners' sponsors in order to contribute their quota to national growth and development," he said.
Salim, represented by Engr. Timothy Abner, Director Training services at the SON added that although government is doing a lot to upgrade the standard of products and the education sector, he however also noted there should be additional effort of adopting and establishing this international best practice will assist Nigeria to always deliver globally recognized services and products in different sectors of the economy.
The Committee is to draw up requirements for bodies providing audit and certification of educational organizations management systems.
Breaking: Ex-Police IG, Tafa Balogun dies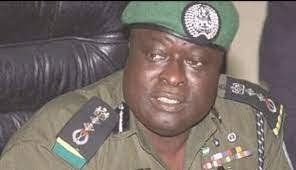 A former Inspector General of the Nigerian Police Force, Tafa Balogun is dead, firstweeklymagazine reports.
Balogun, who was eased out of office by the then President Olusegun Obasanjo over corruption allegations, reportedly died of heart related diseases in Reddington Hospital, Lagos today Thursday August 4, 2022.
Sources said he had been down for a while before passing on moments ago.
He was 75 years old.
Insecurity: PDP Senators stage walkout, calls for Buhari Impeachment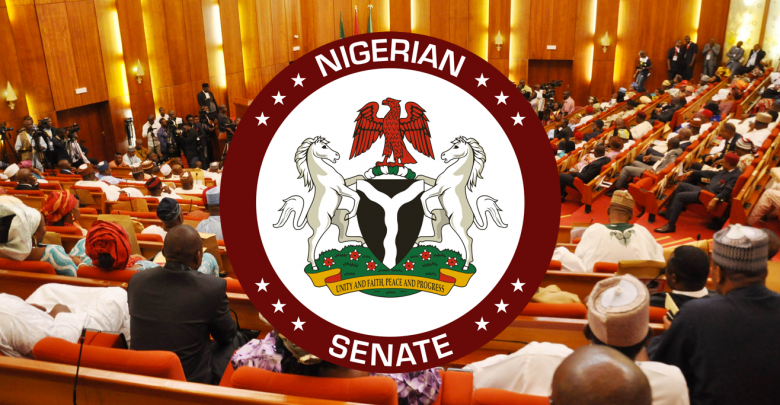 The Senate caucus of People Democratic Party today stage walkout from plenary session giving President Muhammadu Buhari six months to address mounting security challenges confronting  the country or face impeachment process.
The crisis started when Minority Leader of the Senate Philip Adudua called the attention of Senate President , Ahmad Lawan to the resolution of the Lawmakers to serve the President Buhari Impeachment notice if there is no improvement in Security situation after a period of time.
However, Lawan blocked the move by Senator Adudua a development that led to the walking out of chamber by the Opposition Lawmakers.
Speaking with Journalists at the National Assembly Complex, the Minority Leader of the Senate Philips Adudua said the security challenges has overwhelmed the President.
He explained that Abuja, the Federal Capital Territory is under threat of Bandits and terrorists .
According to the Minority Leader, Senate has passed so many resolutions which were aimed to address the insecurity challenges in the Country.
More details soon